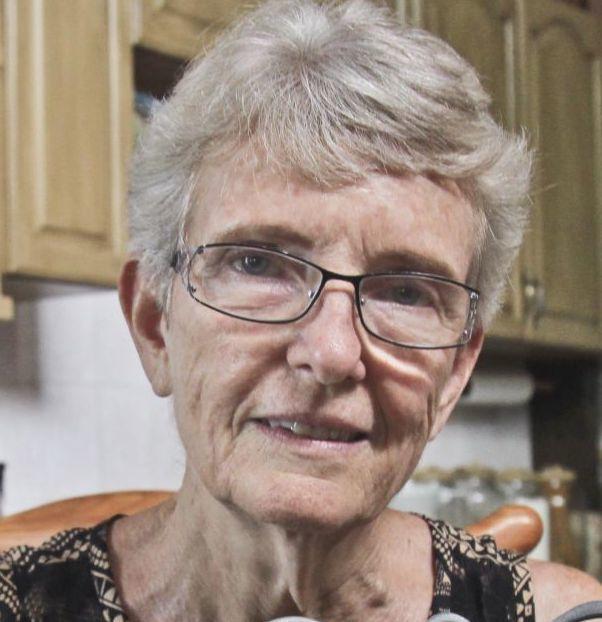 The Legislature's committee on heritage and the arts heard testimony Wednesday on the nomination of Guam artist and author Judy Selk Flores to serve on the Guam Council on the Arts and Humanities board of directors.
"Chamorro history and art have been my interest and passion since moving to Guam as a child with my teacher parents in 1957," Flores said.
Flores speaks fluent CHamoru. She and her husband Juan N. Flores have two grown children and seven grandchildren.
If confirmed, this would be Flores' second term on the CAHA board.  She previously served on the board from 2013 to 2016 and played an important role in the planning for the 12th Festival of Pacific Arts.  She also served as folk arts coordinator for CAHA from 1985 to 1995.
As a returning board member, Flores told the committee that she would contribute her "knowledge of CHamoru folkways, ability to speak the CHamoru language and years of experience helping to promote traditional and contemporary arts."
Speaker Tina Muña Barnes welcomed the nomination, telling Flores "the wisdom and the work that you do for our community is greatly appreciated."
"She would be a great asset to our board," said acting CAHA Director Jackie Balbas. Balbas said the traditional arts "have really flourished" in recent years thanks in part to Flores' contributions. 
"Throughout my career, I have seen all of Judy's contributions and her impact on the community," Balbas said. 
Flores' career and contributions to the art and culture of Guam are cited in Guampedia, which notes that she was the first graduate of the University of Guam Micronesian Studies master's program in 1996 and received her doctorate in the Arts of Oceania in 1999 from the University of East Anglia in England.
Her research has focused on the CHamoru people's identity through the arts.
Flores is the founder of Guahan Art, which is a student art development organization that encourages talented young artists to display and market their artwork.