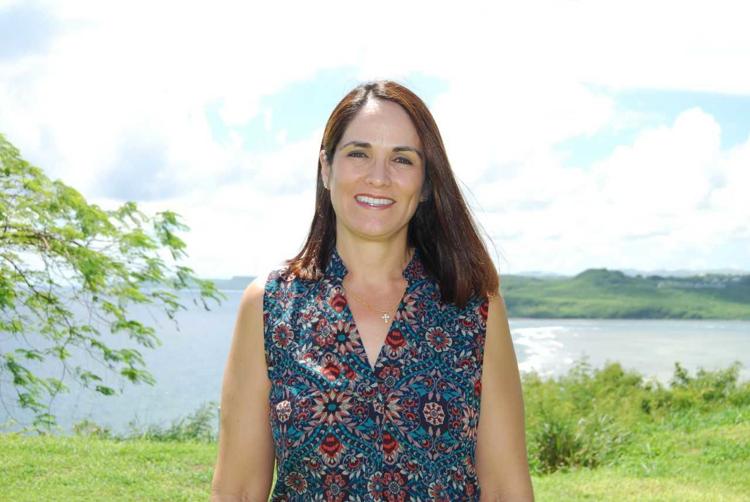 Editor's note: This is the first of several stories in the coming weeks focusing on education careers on Guam that help foster STEM education. If you have suggestions for educators to feature, email editor@postguam.com.
The College of Natural & Applied Sciences at the University of Guam has  applied itself most definitely in hiring and providing leadership possibilities to people who are often underrepresented in the world of science and academia.
Rachael Taitano Leon Guerrero is currently the associate dean and director of the Western Pacific Tropical Research Center – the research division of CNAS – providing leadership and administrative support to research scientists and staff. Her academic career began as an undergraduate student in the UOG biology program.
"I originally thought I was going to pursue a career in medicine, but then decided that was not what I really wanted to do," Leon Guerrero said. She credits her biology professor, Lynn Raulerson, with showing her how to rigorously apply herself to her studies. While an undergrad she saw a flyer promoting a Department of Energy summer research opportunity in Savannah, Georgia, monitoring algae next to the Savannah River Power Plant. When she approached Raulerson for a letter of recommendation to apply for the position, Raulerson was delighted, as Leon Guerrero was the first student to take advantage of the off-island internship opportunity.
Finding inspiration
Still interested in pursuing graduate degrees in a health-related field, Leon Guerrero decided to study nutrition. Both of her parents had health issues related to diet: Type 2 diabetes for her father, and obesity for her mother. These family health issues inspired her choice of study. After receiving her master's degree from the University of Hawaii and her doctorate from the University of Colorado, Leon Guerrero returned to Guam and began her tenure with UOG.
"It was difficult in the beginning as I was the only nutrition faculty at the university and had no one to collaborate with, but once I met Dawn Oakley, the nutritionist at Guam public health, we looked at the needs of the community and saw that diabetes education was greatly lacking," Leon Guerrero said. "We organized diabetes conferences and outreach programs that made a difference in the community's response to the disease."
Leaving her extension appointment in 2005 to teach full-time, she began research collaborations with former UH mentor Rachael Novotny, which has continued into the present.
Leon Guerrero has made significant contributions to scientific literature regarding diet, nutrition and cancer for Pacific island populations. She helped establish the UOG Cancer Research Center and is currently the contact principal investigator for its U54 UOG/UH Partnership, which has been funded through 2020.
'Believe in yourself'
Wanting to make a difference and make changes to improve the status quo is what attracted Leon Guerrero to working as an administrator, and she is doing just that. Her advice to women wanting to pursue advanced degrees is to never give up.
"Do not listen to the cynics who don't believe in you," she said. "Believe in yourself, trust in God and seek help from people who want to see you succeed."
By all accounts Leon Guerrero's story is one of success.