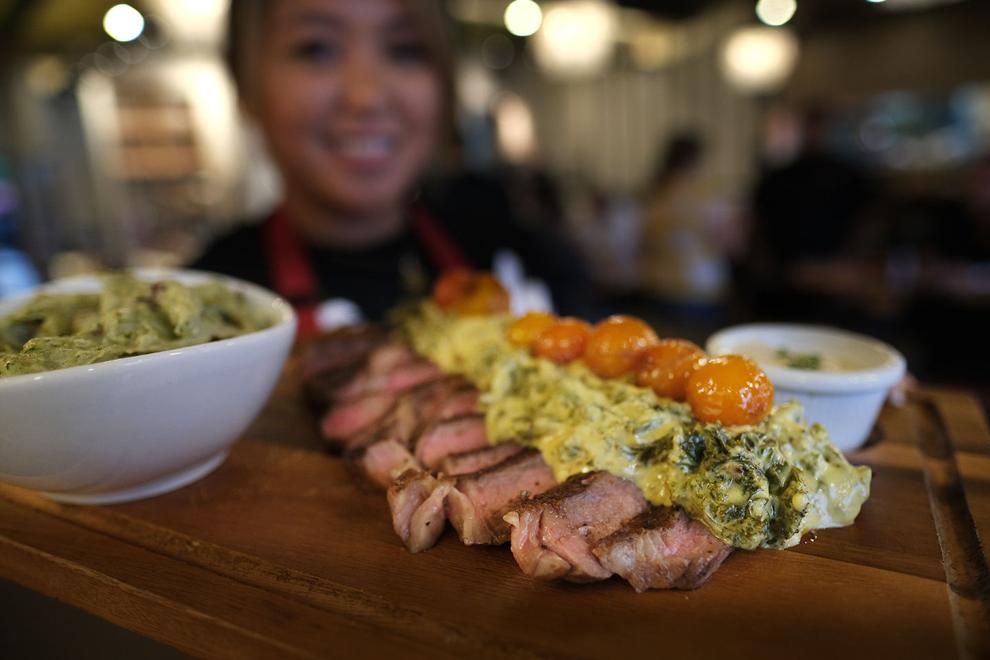 At long last, the doors of Pika's Cafe are staying open into the night so customers can enjoy every meal of the day at this island-centric hotspot.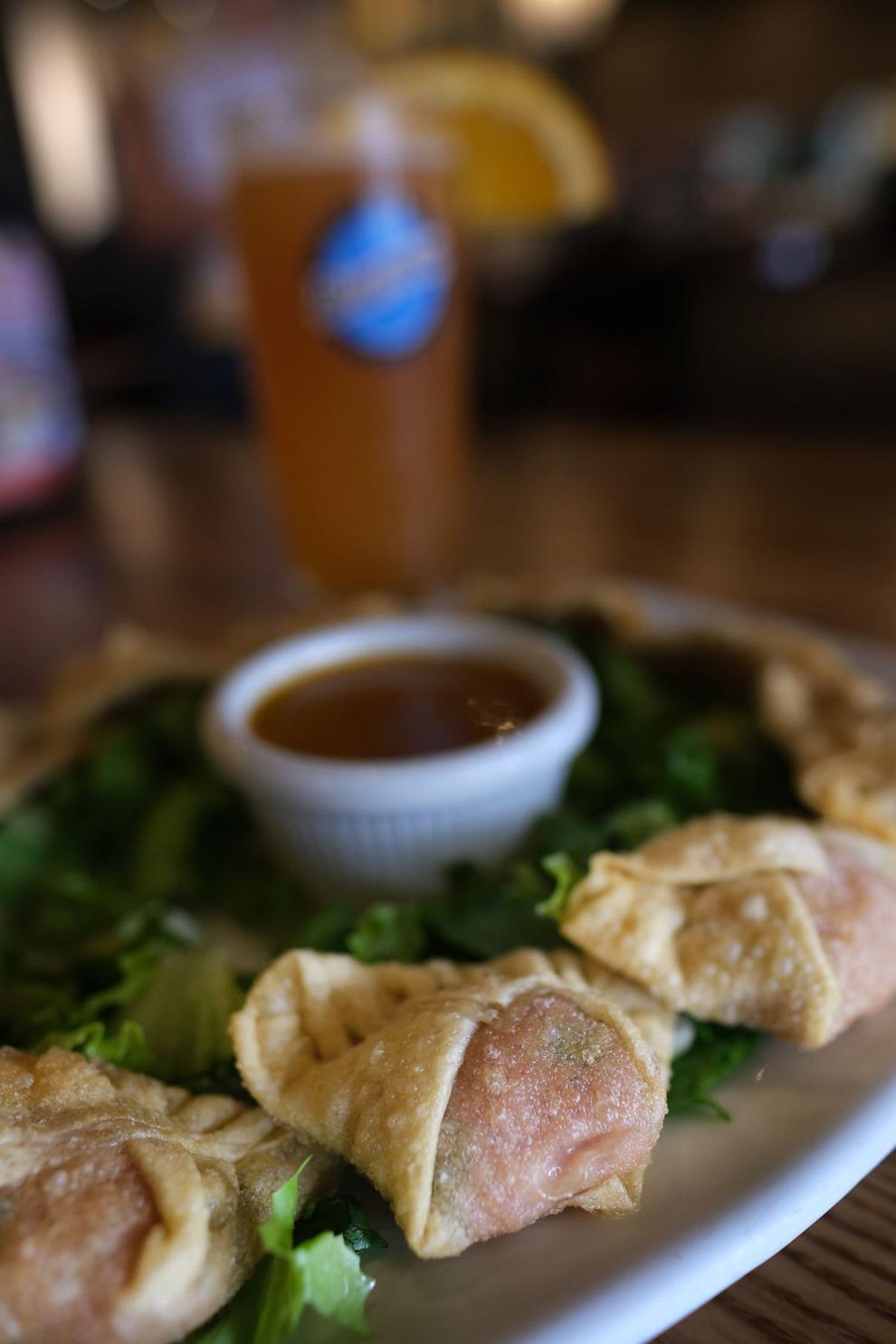 Pika's will now stay open until 9 p.m. on weekdays and 10 p.m. on weekends, without closing between services, says Gabriel Sinohuiz, managing partner and director of operations for Guahan Eats, which operates Pika's Cafe and its sister restaurant, Little Pika's. That means those working a 9-to-5 job can now make it for dinner – something Sinohuiz said customers have been asking for since the beginning.
"When Lenny and Pika (Fejeran), who are the co-founders of the restaurant, first opened up, they didn't expect or anticipate such a success on their hands," Sinohuiz said. "They very smartly only wanted to have it open for breakfast and lunch so that they could manage the business properly without getting overwhelmed. But from even then customers were saying, 'when are you gonna open for dinner?'"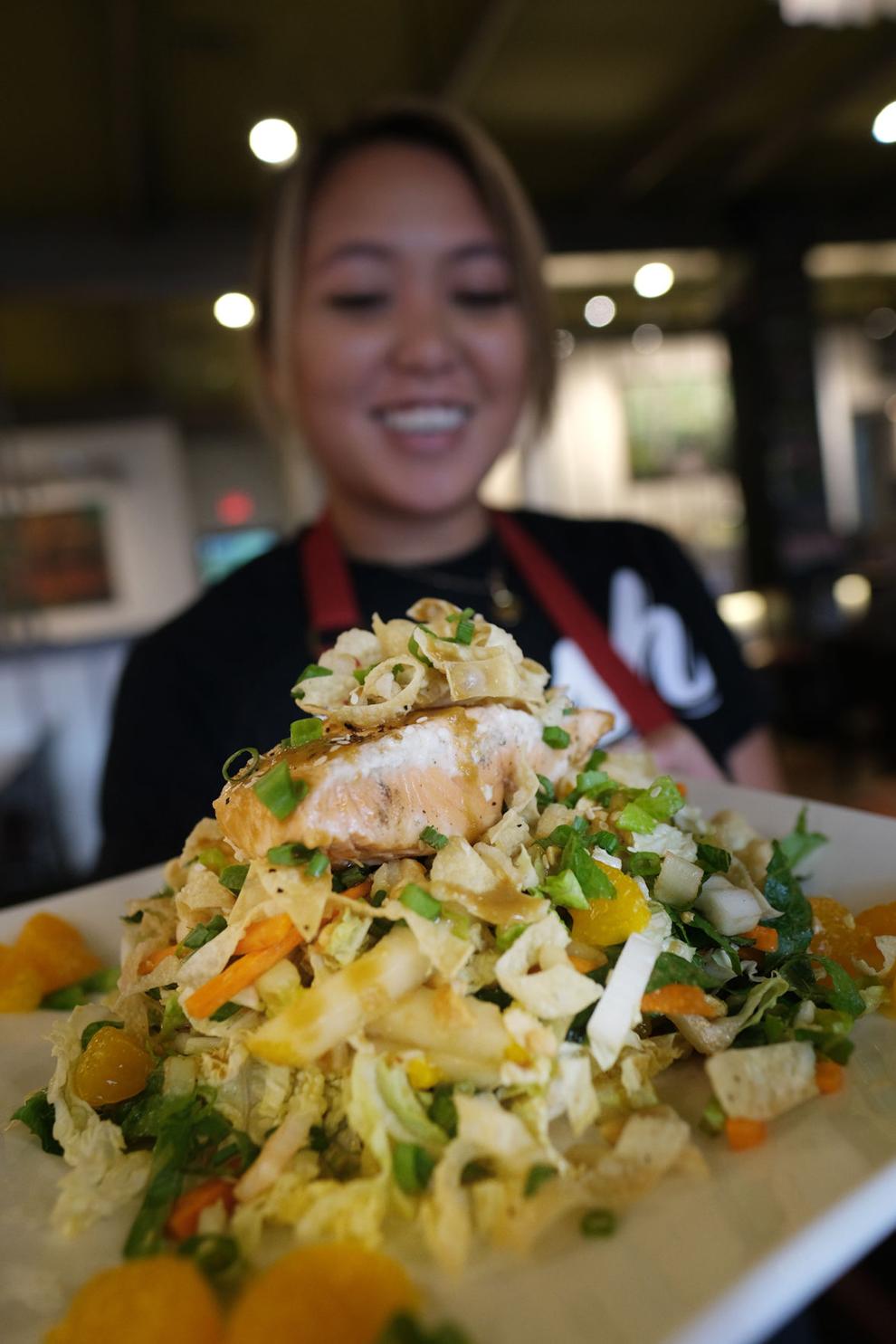 While many customers were clamoring for their lunchtime favorites to be served after hours, the team behind Pika's knew they needed to mix up the menu.
"They were getting disappointed they couldn't have the local favorites," Sinohuiz said of customers who couldn't make it for lunch. "But then also, you know, while we're gonna do that, let's create another menu that is gonna be more dinner entree-focused and also appetizers and salad as that (gives) people a reason to come for dinner. So it's not just regurgitating the same lunch menu but also adding something new and unique, tapping into that CHamoru fusion."
At the same time that Sinohuiz and his team were revamping the menu, they used the restaurant's formerly free evenings to do a slow and steady facelift on the restaurant's interior too. It's a bit like Pika's has grown up, transforming from a casual breakfast and lunch spot to a sophisticated all-day restaurant, complete with mouthwatering entrees and a complete (but still developing) bar program.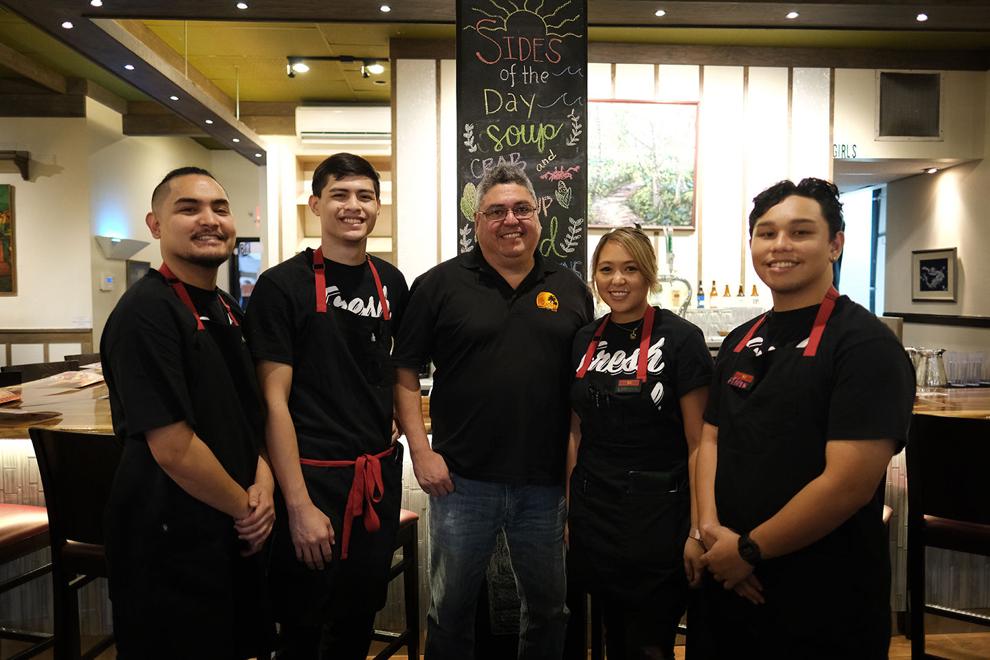 New favorites
While lunchtime favorites like the Loco Moco and Chamoru Sausage Fried Rice are still served after 5 p.m., guests willing to give something new a try won't be sorry they did.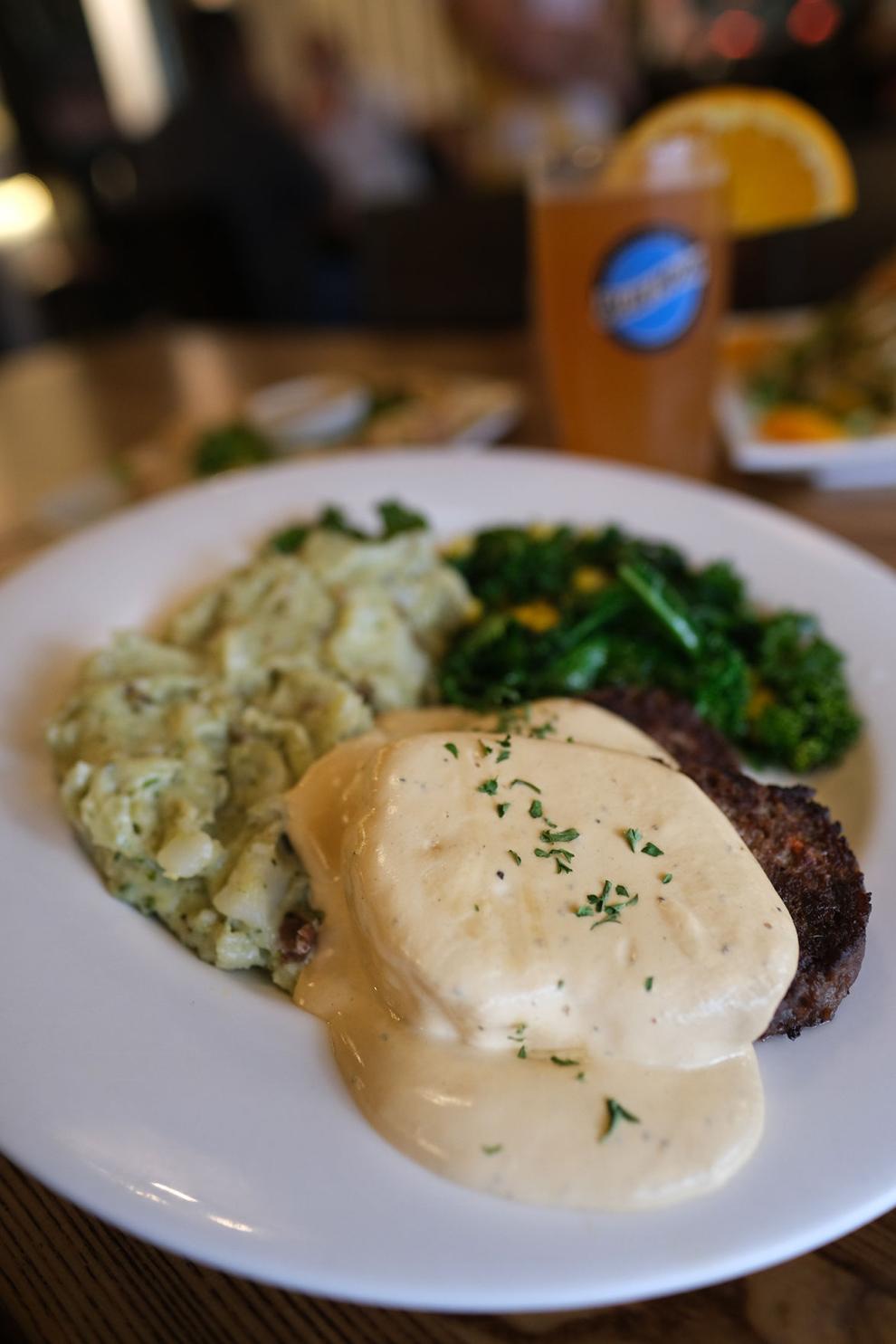 New favorites include the Ribeye with Kale Hågun Suni, tender slices of beef topped with rich, savory-sweet hågun suni and bursting cherry tomatoes. Whenever possible, the kale and tomatoes used in the dish are sourced from local farmers, Sinohuiz said.
"It just makes a huge difference," Sinohuiz said. "If you take a cherry tomato that was grown on Guam – OK, and I've done this – they present to me a cherry tomato, a store-bought cherry tomato – the difference is night and day. The cherry tomato grown on Guam tastes like a grape. It's insane."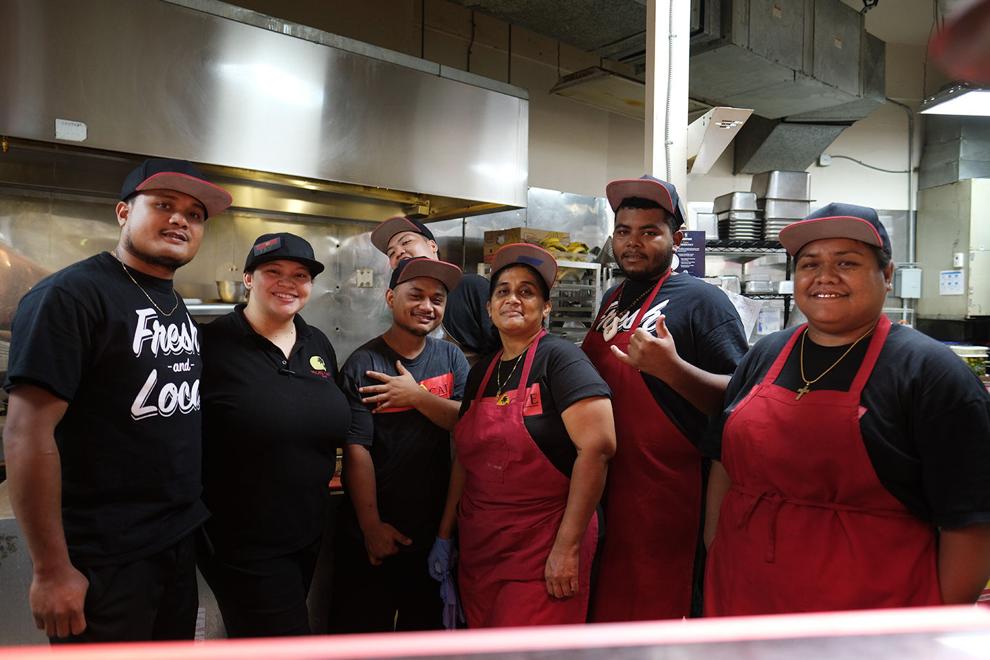 For lighter fare, try one of several new salads or the Lobster Roll that Sinohuiz says is "to die for."
"We're gonna have the Mandarin Crunch (Salad) with Salmon, which is wonderful by the way," he said. "It's made with a ... sweet and tangy ginger dressing. And then we have the Lobster Roll in the handheld sandwich section. That Lobster Roll is to die for ... it's brand new. It's made with housemade brioche bread."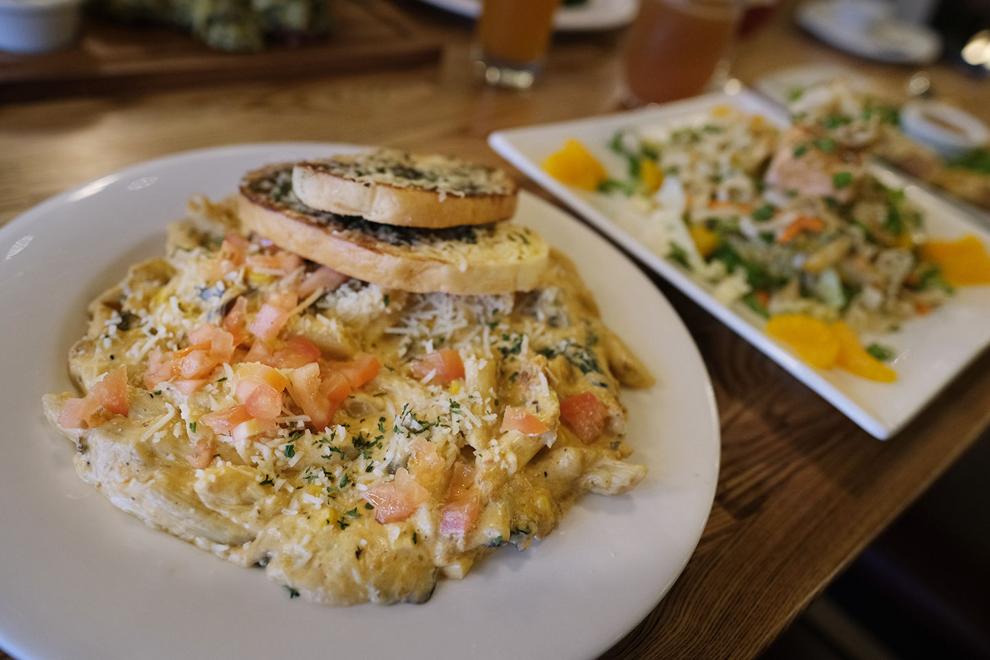 Sinohuiz has also been pleasantly surprised by how popular their first-ever appetizer menu is, which features Motsiyas Dumplings, Pork Belly Nachos and Mushroom Bruschetta.
"They're just ordering the apps like crazy," he said.
Continuing the CHamoru spirit
Even with all of these changes, Pika's Cafe remains the same at its core: a welcoming, something-for-everyone kind of place to meet friends for lunch (and now dinner) that celebrates the spirit and culture of Guam.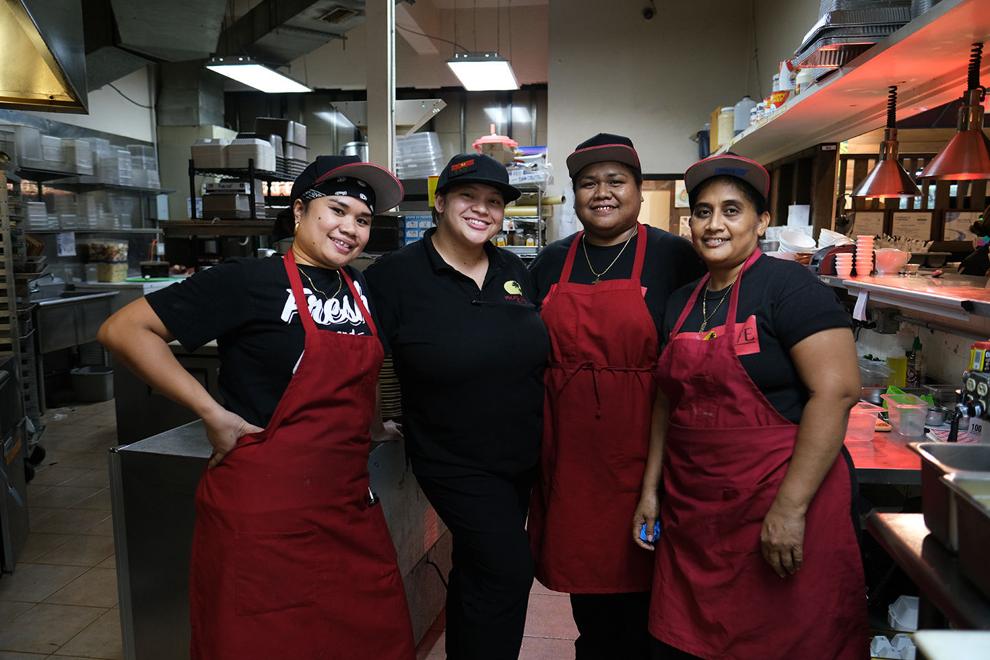 In the next year, Sinohuiz hope's Pika's will grow into "a fully realized restaurant brand, whose focus is on taking ... what we call island hospitality and showcasing it to everybody."
"One of the things we pride ourselves in is the island hospitality," Sinohuiz continued. "We actually encourage our staff members to speak in CHamoru, our greetings are in CHamoru, we play CHamoru music."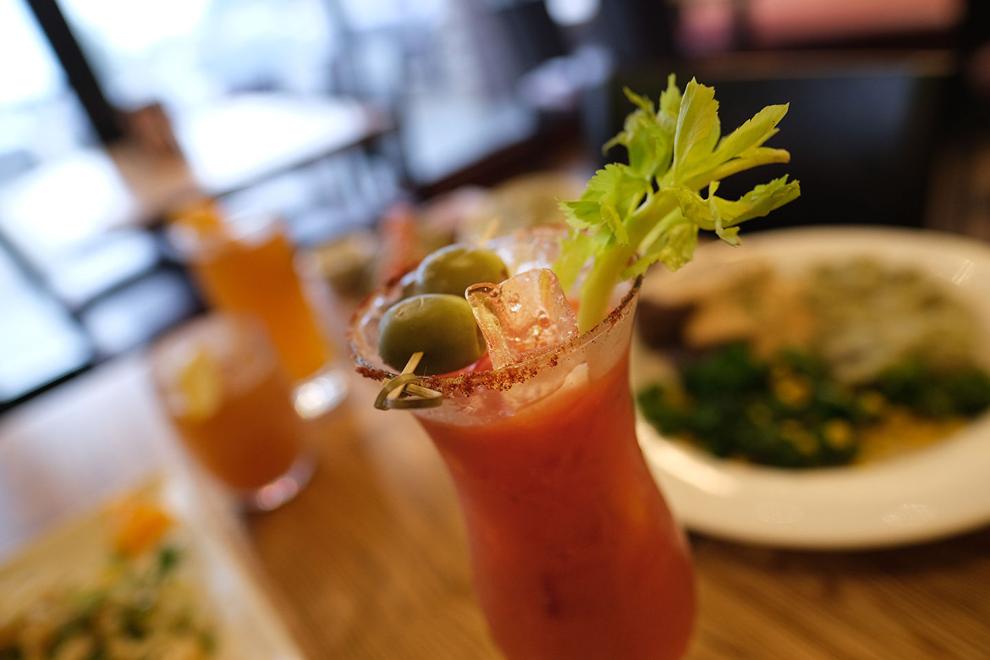 Most importantly, CHamoru culture also winds its way through Pika's menu at all hours of the day. But Sinohuiz said the thing that makes Pika's stand apart is its appreciation for the multicultural identity of this Pacific melting pot, noting that their team has a knack for knowing what menu items seem to transcend culture.
While working on their Loco Moco recipe, Pika's Cafe chef and General Manager Robby Carbullido stumbled upon his own version of the dish's typical mushroom sauce.
He "created, by accident, this peppercorn cream sauce," Sinohuiz recounted. "He added an ingredient that really he didn't intend to add but he ran with it anyway and that (sauce) just is phenomenally successful. ... There are notes and flavors, because of the ingredients, that resonate with the Japanese and the Korean (tourists) because they're familiar with them. They'll ask for extra sauce on the side."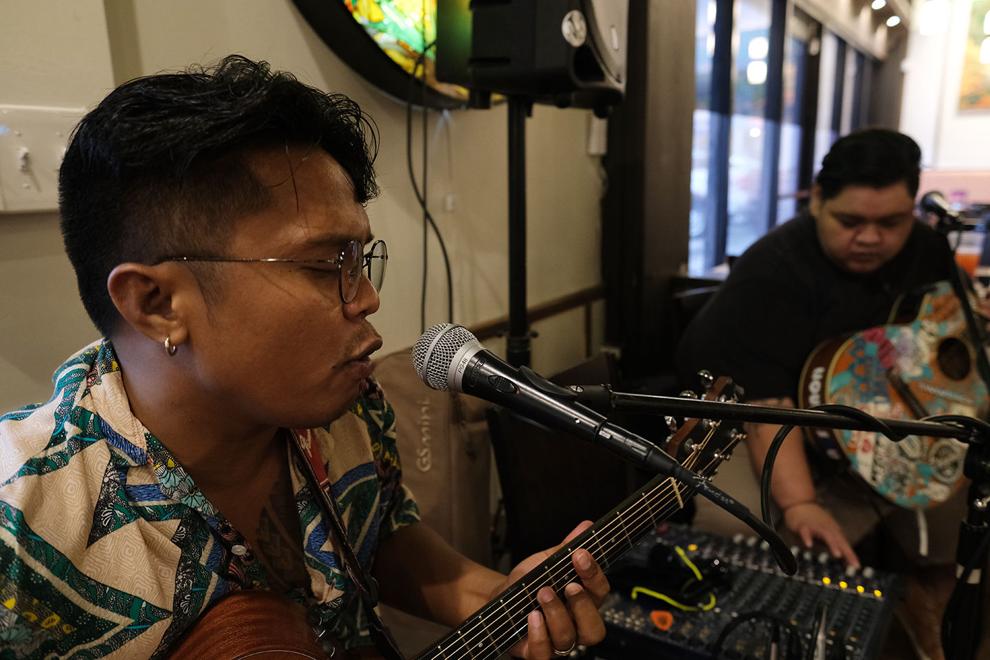 "Pika's having sort of grew up and sprouted from an environment of all these different influences coming together with the local CHamoru, I would say that we ... are very tuned into what's going to work and what's not going to work," Sinohuiz said.
"I think (it) was a brilliant idea that Lenny (Fejeran) came up with," he added. "Because on Guam you have your strictly Japanese restaurants, you have your strictly Korean restaurants, your strictly this restaurant, your strictly that restaurant, and what he was able to do was make it into a swirl. ... By swirling all of these different influences, you come up with something unique."