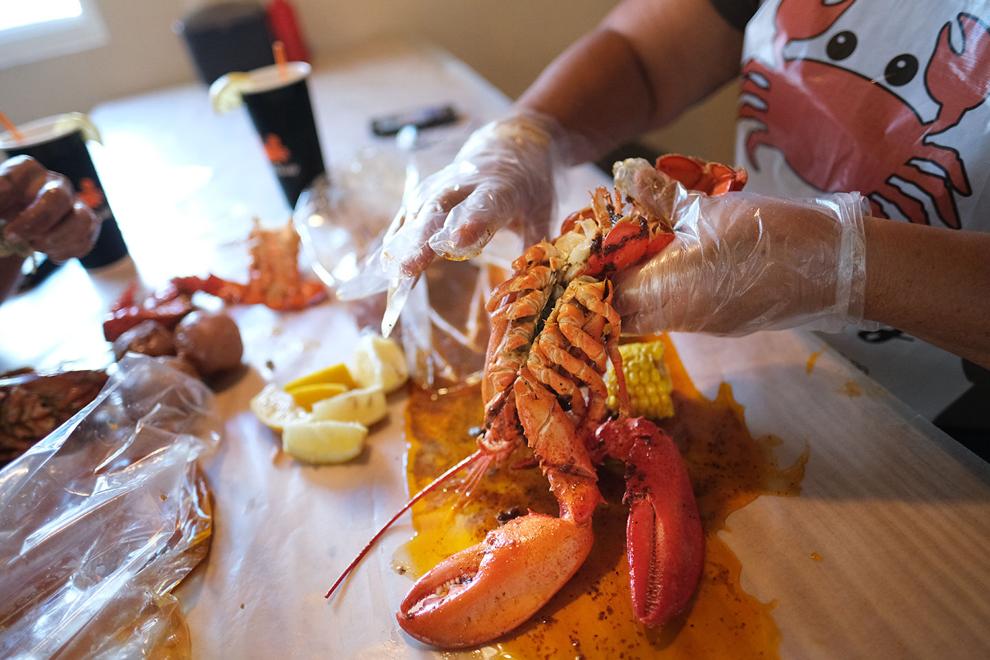 In the 1700's, descendants of the French who settled in Canada, moved to the southern state of Louisiana and it is believed they brought the traditional seafood boil with them. The majority of the more than one million Cajuns in the United States still live in Louisiana where crawfish boils are most popular.
Now seafood lovers on Guam can find the authentic dish right in their own backyard, complete with an ocean view.
Crab Daddy opened about a month ago and the meant-to-be-shared dish of boiled seafood of your choice mixed with corn on the cob, sausage and red potatoes coated in a house sauce and served in a bag to preserve heat and the flavors, is the must-try menu item. Guests can tie on a bib, slip on some plastic gloves, spread the seafood boil out in the center of a wax paper covered table, and dig-in.
Choosing what kind of seafood boil is made easy with a choice of three combos. All three combos come with a choice of shrimp, mussels, clams, squid, octopus. A choice of Dungeness crab or snow crab is added to Combo B and a choice of king crab or lobster comes with Combo C.
Crab Daddy's Chef Reynaldo Pantaleon said king crab is the most popular choice.
"King crab is number one. The second one is Dungeness crab - the guests really love it," he said.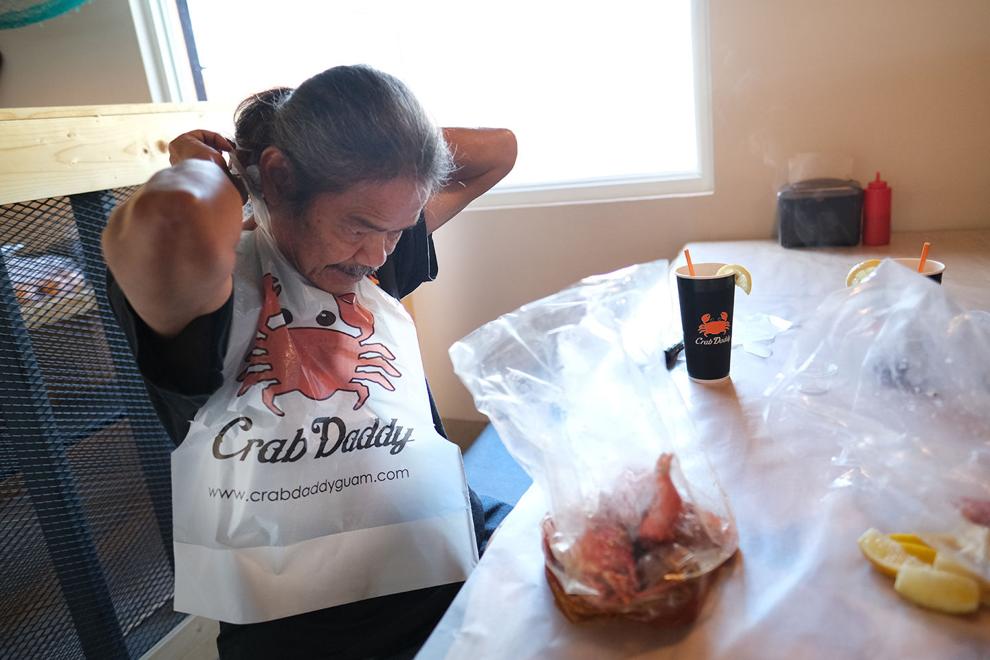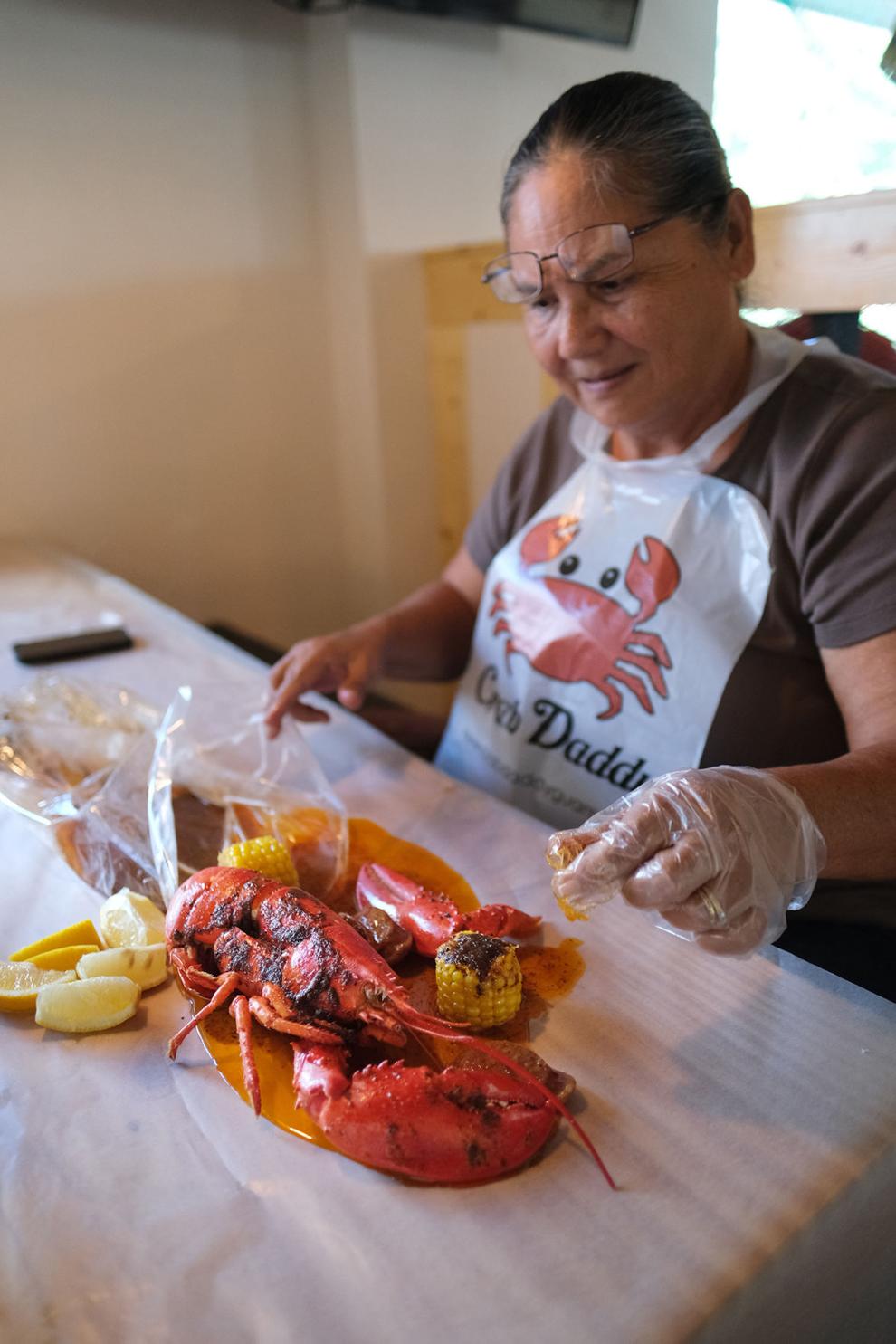 Quality ingredients and speed are key when serving up steaming seafood boil, Pantaleon said.
"You have to be fast," he said, adding that he and his team work hard to live up to the expectations of speed and flavor.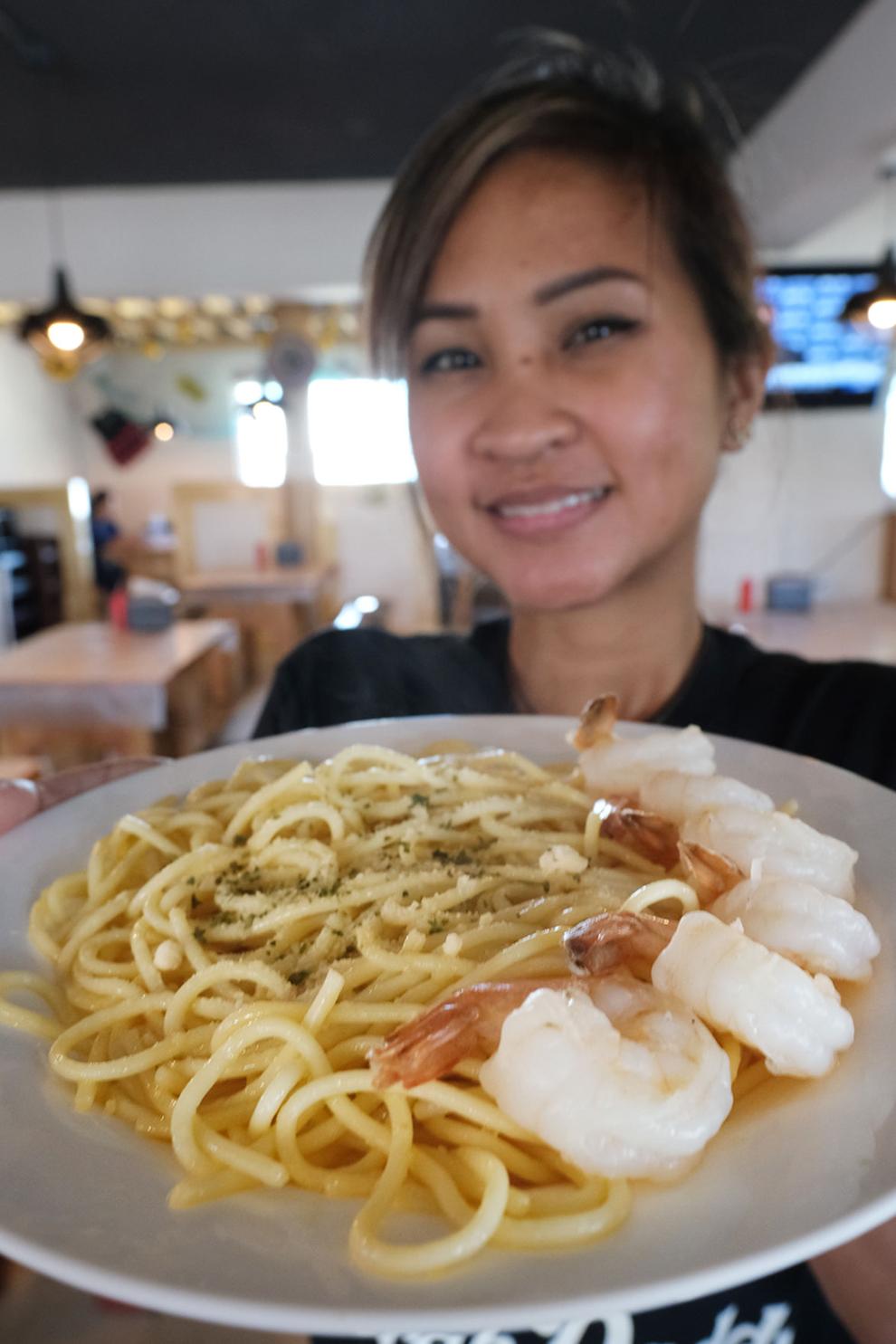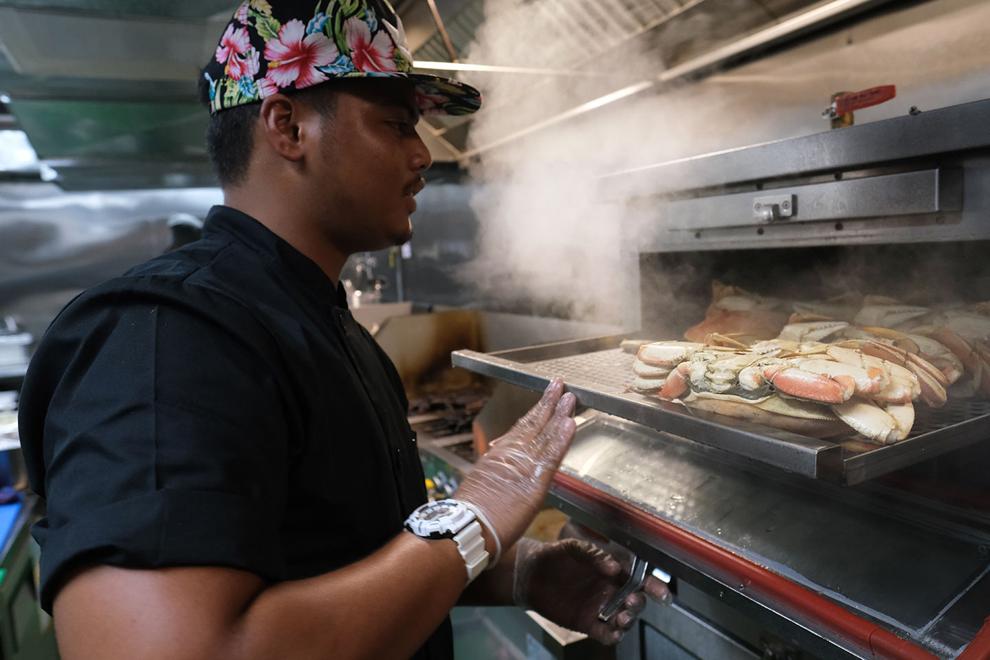 "The food is fast to come out and the sauce is unique," he said. 
Four types of sauces are offered; Cajun, Nutty, Garlic and Lemon Pepper, but it's a blend of all the sauces called "The Works" that is the most requested.
"It has a bit of a kick," said Crab Daddy owner Paul Pak.
Fried shrimp for starters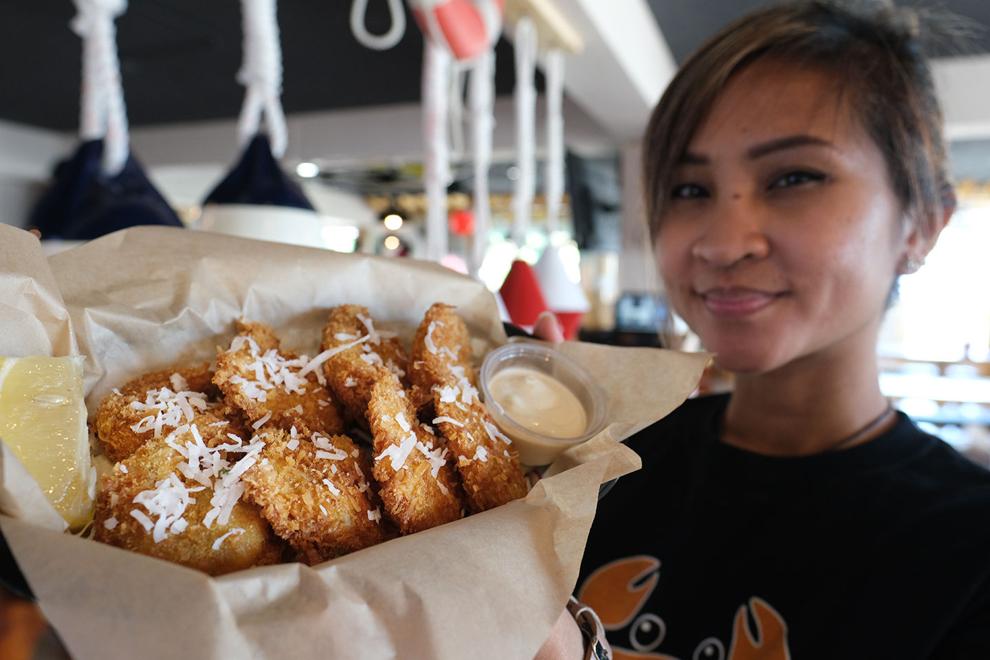 For those not quite ready to a dive into the seafood boil, Crab Daddy has lots of other options.
For a starter, Chef Pantaleon recommends the coconut shrimp, breaded with a blend of Cajun spices, panko, egg and flour, fried to a golden brown and served with a house-made tartar sauce.
"Our tartar sauce is really creamy and very tasteful, "Pantaleon said.
For a delicious lunch or dinner anytime Pantaleon recommends the beer-battered fish and chips, another crowd pleaser.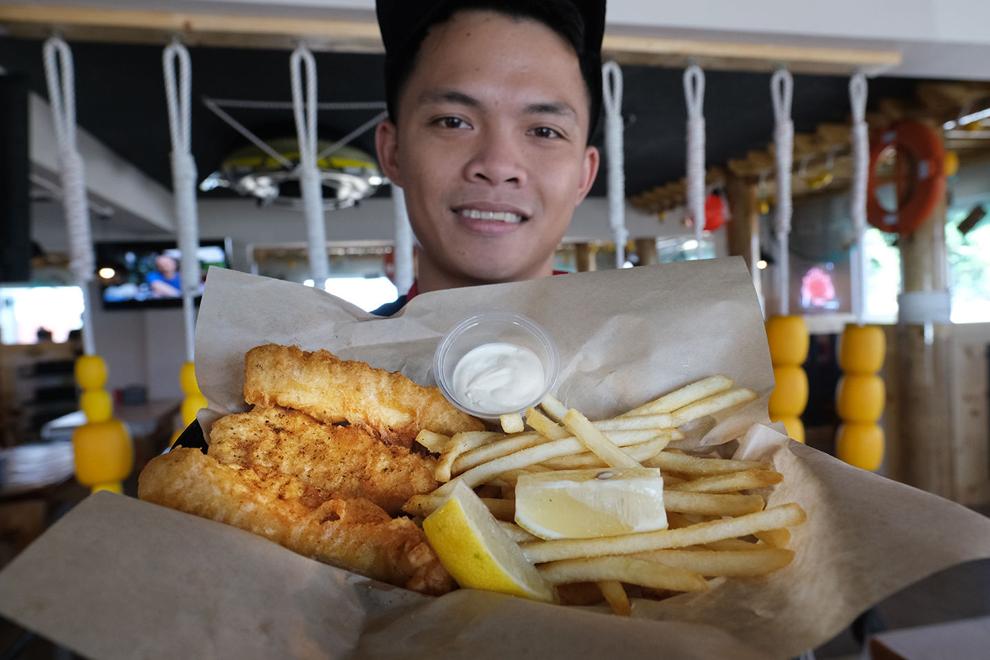 And Pak said pleasing the crowds is the aim at Crab Daddy.
"We are still a very new restaurant. A lot of people say they have been waiting for us to open. We are trying our best to meet expectations in every way," Pak said.
Pak said they want to appeal to tourists and locals alike.
"We have been pretty busy to say the least," he said.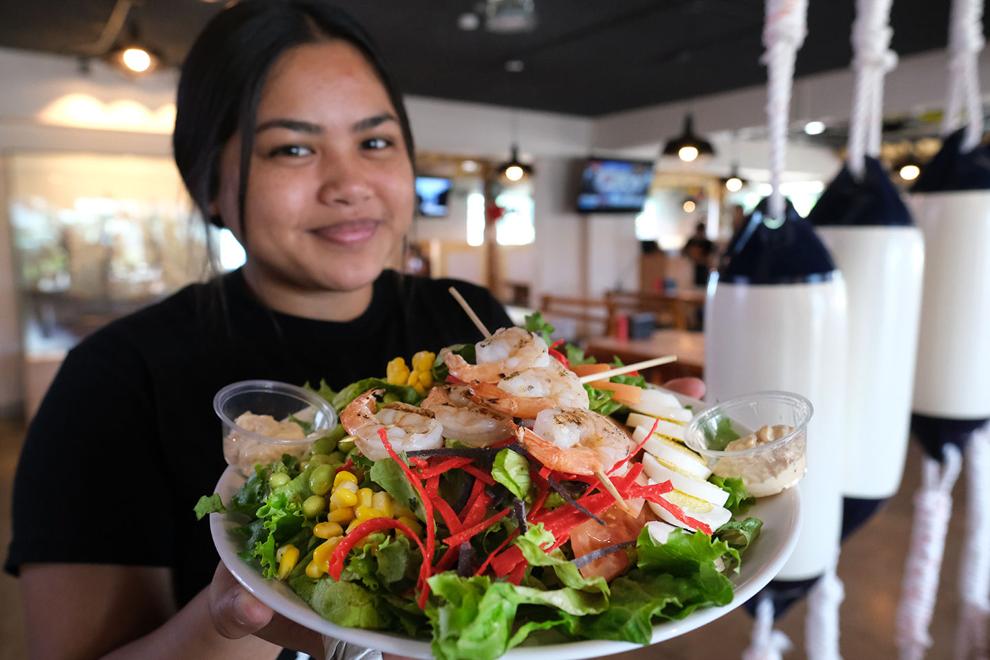 With a skillfully decorated location a short stroll to Chamorro Village and downtown Hagåtña, and only minutes away from Tamuning, Crab Daddy is easy to get to for a new food adventure for the curious.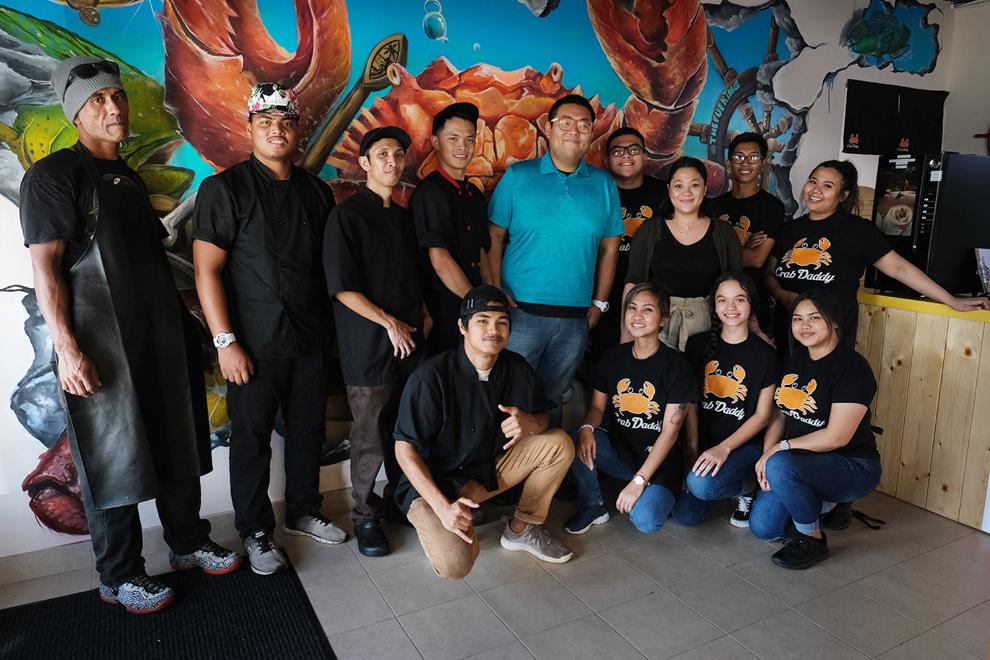 "We believe it's a great location that I see us doing really well in," Pak said.
Satisfy your curiosity and your taste buds at Crab Daddy's.