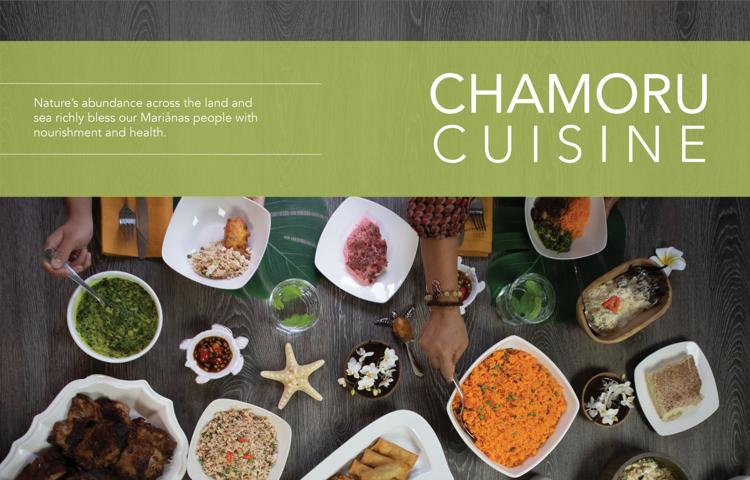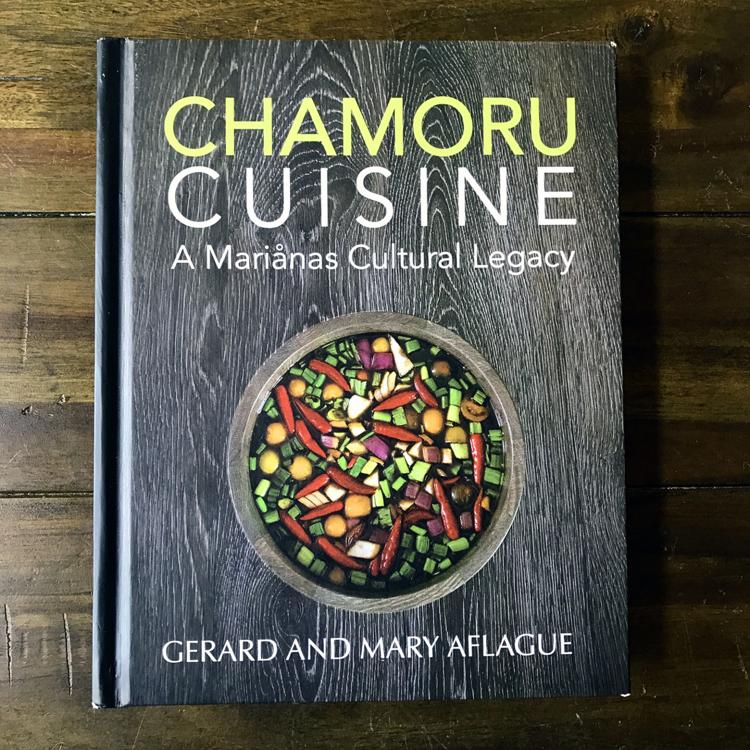 Gerard and Mary Aflague, co-authors of "CHamoru Cuisine: A Marianas Cultural Legacy," launched sales for the two-year project online recently.
The 424-page hardcover book is a collection of more than 100 family recipes the Aflagues have collected, experimented and refined over the last few decades. Punctuated by beautiful bursts of color guaranteed to whet any appetite, the book is a comprehensive collection of CHamoru cuisine and a shared love for CHamoru heritage and family tradition. The couple share their experiences as children on island, their love for food and historical tidbits about local dishes or the ingredients that power them.
We convinced the Aflagues to give us a sneak peek into their book, so they shared two recipes that are family favorites – Puddeng Pån CHamoru and CHurisos CHamoru.
Before you correct the spelling of chorizos, Gerard Aflague says that is the CHamoru spelling of chorizo and his recipes often embrace the CHamoru influence of the Spanish dishes that are so much a part of our fiesta table. Also, this isn't your green-can variety, these are homemade chorizos from scratch using chicken thighs or pork shoulder.
Puddeng Pån CHamoru, bread pudding, has been experimented and honed off a dish Gerard Aflague's mom, Julia, often made with fruit cocktail.
"It was always warm and delicious," he says. "I crafted a CHamoru version with fresh fruits such as bananas, pineapple and coconut in our new cookbook."
The other is still a local favorite – CHurisos CHamoru.
"While my uncle and cousins made, but never shared their decades-old Churisos CHamoru recipe with me (for good reason), I remember the distinct flavors very well," he says, adding he used the aromas from his childhood to create the recipe for his readers.
Both recipes are a throwback to a time of comfort and love, Gerard Aflague says.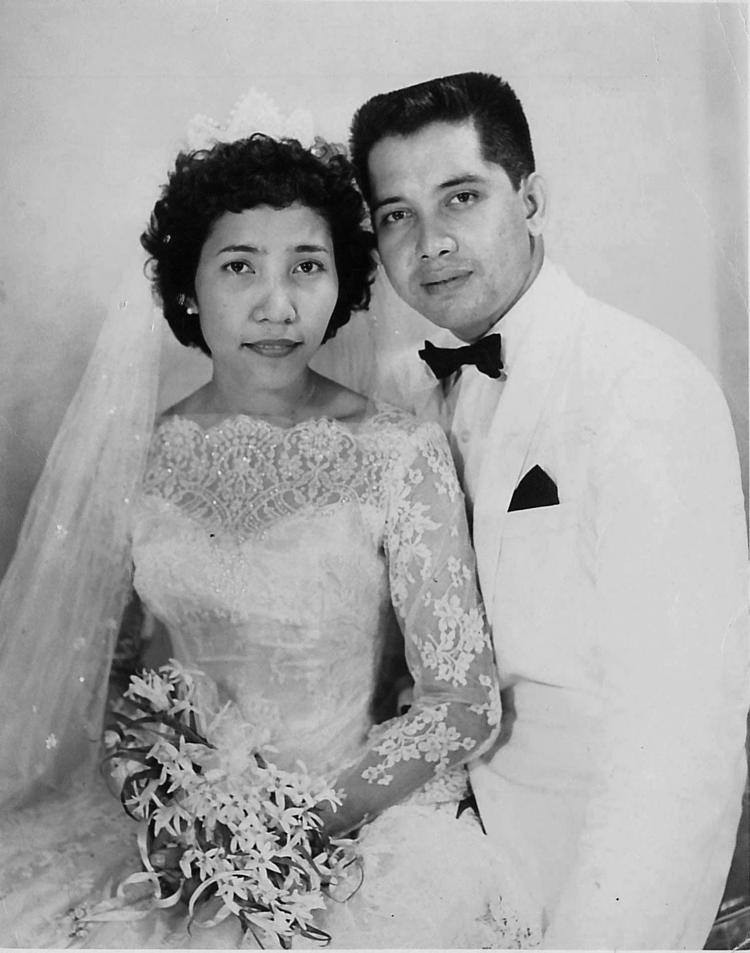 "My mother had the warm bread pudding prepared whenever I came home from school," he says. "My father would prepare CHurisos CHamoru for us in the morning with eggs and rice."
The dishes stir up fond memories of laughing and gathering around the table as a child on Guam, he says.
"Our chatter around the table was one I would never forget," he says. "It was a great a way to begin the day."
"The Aflagues (Katson clan) turned sausage making into a business," he says, adding the smells of vinegar and spice are reminiscent of his family's factory, which operated in the 1970s in Anigua.
"I can recall when our family sold sausage by the truckload – literally," he says. "They had a large freezer truck to move the sausage around the island for deliveries with a large cartoon pig as the mascot for the logo on the side of the truck."
While both recipes have become family favorites, Mary and Gerard offered these tips for those who want to try out the dishes.
Read, read and read, Gerard Aflague says, suggesting people take the time to measure out all the ingredients and using whole ingredients when possible.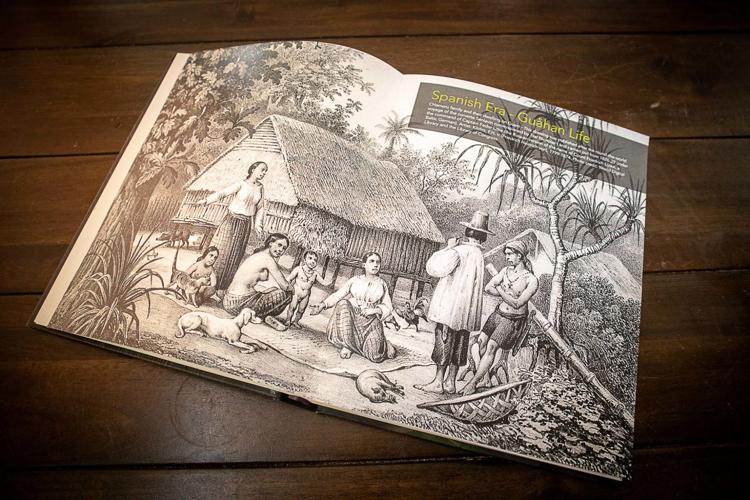 "This makes cooking more successful and delicious. It takes more effort, but it is worth it in the end," he says. "Be willing to experiment with other ingredients that you like in place of something that isn't your favorite."
For the bread pudding, Mary Aflague says patience is key.
"Expect perfection, but not always on the first try. Bread making for me took time, patience and skill," she says. "It was even tougher baking at high altitude in Colorado, but through perseverance it can be mastered."
The couple, who have freely shared their resources, hope more will pick up the book, which has already sold more than 700 copies in pre-orders.
"We tried to think critically about the things that would be useful or offer value to those who turn its pages," Gerard Aflague says. "When we designed the book, we didn't think of it just as a resource to read, we also thought of it as an artful product to share, to gift, to own, to use and to display."
---
CHurisos CHamoru
(Chorizos CHamoru)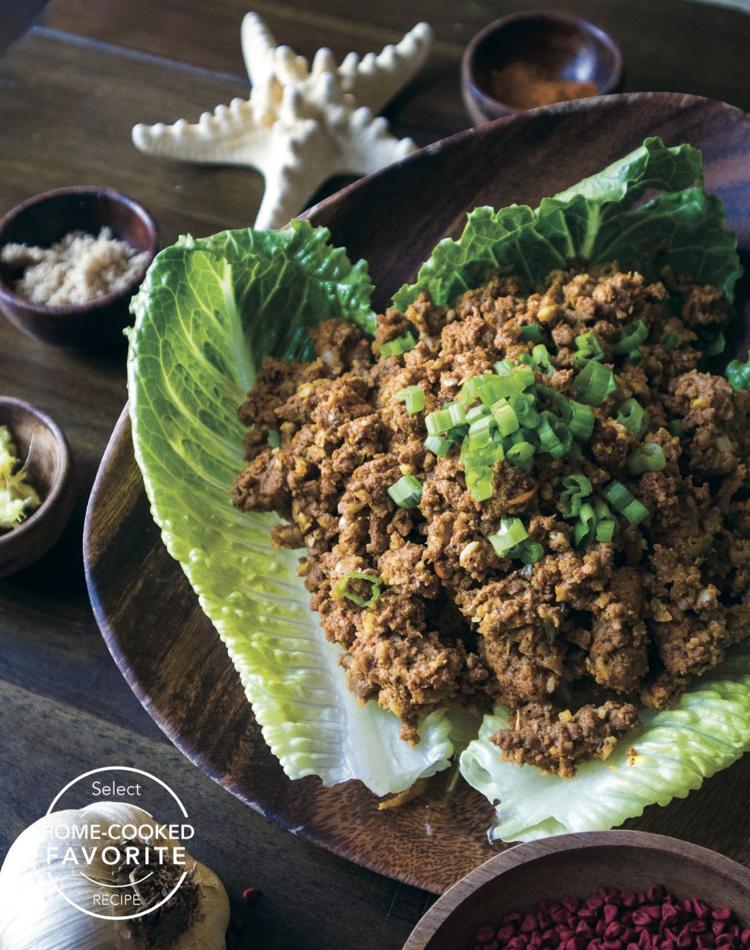 Ingredients
• 1 pound boneless pork shoulder or chicken thighs with fat and skin
• 10 cloves garlic

• 6 tablespoons achoti (annåtto) seeds
• 1 cup warm water
• 1 teaspoon cumin
• 1 tablespoon oregano
• 1⁄2 teaspoon black pepper
• 2 teaspoons brown sugar
• 3 tablespoons distilled white vinegar
• 1 1⁄4 teaspoons sea salt
• 1 teaspoon fresh grated ginger
• 1 teaspoon paprika
• 1⁄4 teaspoon coriander
• 5 small, minced hot peppers (optional)
Process
There are many ways to enjoy this loose sausage. You can serve it with eggs, in burritos or with rice. Your family will grow to love the wonderful savory and tangy flavors CHurisos CHamoru offers. This dish is similar in flavor to a secret recipe that has been in the Aflague family for more than 50 years.
Preparation
Select either pork shoulder or chicken thighs. Cut meat into 1⁄2-inch cubes, then coarsely chop small quantities in a food processor (not in a blender). Transfer processed meat into a large mixing bowl. In the same food processor, mince garlic. Set aside.
To make the achoti water, combine achoti seeds and warm water in a large bowl. Using a food-safe kitchen glove, rub seeds under water until the water turns a deep, dark red. Strain achoti water into another bowl and set aside. Dispose of seeds.
Assembly instructions
Combine garlic, achoti water, cumin, oregano, black pepper, brown sugar, vinegar, sea salt, ginger, paprika, coriander and hot peppers (optional) in a mixing bowl. Add to the meat. Mix well. Transfer chorizos mixture in a large zip-top freezer bag, seal, and refrigerate for 3-4 hours, turning the bag over several times to marinate before cooking.
Cooking instructions
Place a large nonstick frying pan on medium-high heat. Add in the CHurisos CHamoru mixture and sauté for about 15 minutes until the juice of the chorizos evaporates. With a wooden spoon, mix chorizos during the cooking process to avoid burning them. The meat will turn dark golden color when fully cooked.
Serving suggestions
This flavorful dish is excellent when you partner it with short-grain white rice and scrambled eggs. You could also partner CHurisos CHamoru with eggs on thin corn or flour titiyas rolled into a burrito. For those seeking a lighter option, wrap these with your favorite type of lettuce.
---
Puddeng Pån CHamoru
(CHamoru Bread Pudding)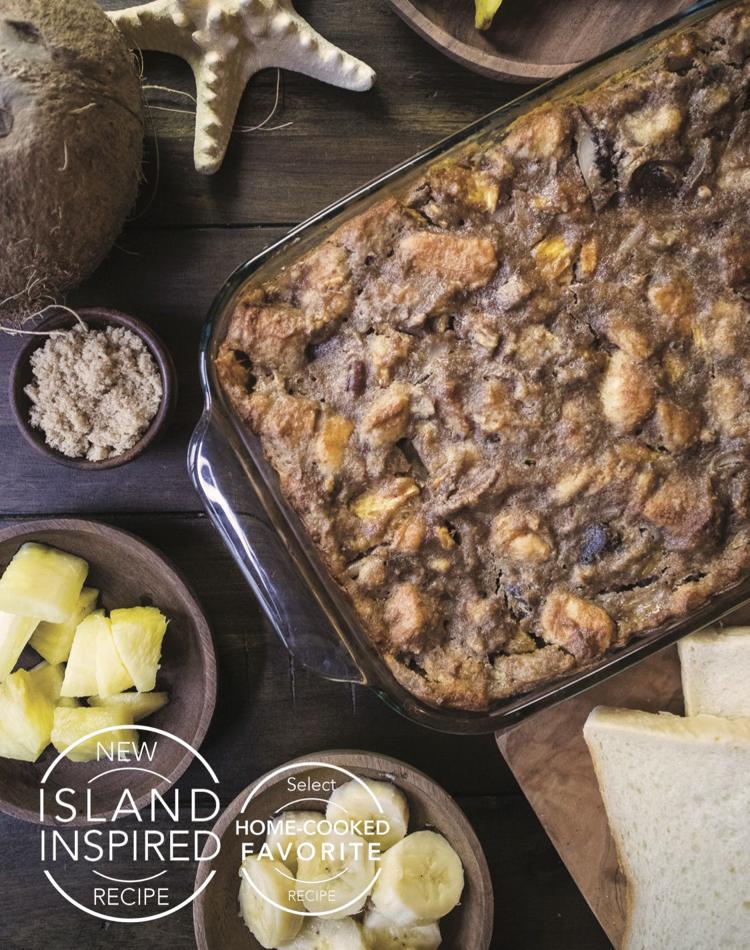 Ingredients
• 1⁄2 loaf white milk bread, cubed (about 6-8 slices)
• 1 can (13 fl oz) coconut milk
• 2 whole eggs plus 1 egg yolk 1⁄2 cup chopped pitted dates
• 1 cup chopped månha (young coconut meat) or coconut sport (macapuno) in sweet syrup
• cup diced bananas
• 1 cup diced pineapple
• 3⁄4 cup brown sugar
• 3 teaspoons cinnamon
• 1 teaspoon vanilla extract
• 1⁄2 cup crushed pecans
• 4 tablespoons unsalted butter, melted
• 1 teaspoon butter to grease baking dish
Notes: Young coconuts, if not available in your backyard, may be found in your neighborhood, Asian or stateside grocery stores. Young coconut meat is soft in texture and easily removed with a spoon. Using mature coconut meat is not recommended for this recipe.
The process
Who can turn away from the perfect aroma of warm bread pudding? The essences of cinnamon and vanilla and other baked tropical fruits will make your house feel more like home.
Assembly instructions
In a large mixing bowl, combine all ingredients with clean hands, while keeping some chunky fruit pieces intact.
Baking instructions
Preheat oven to 350 degrees. Grease baking dish on all sides with butter. Pour mixture into a baking dish. Place in the center of the oven and bake for 55 minutes. Remove from oven, place on the stovetop, cover and let cool for at least 30 minutes to allow the pudding to set and flavors to meld.
Serving suggestions
Cut pudding into 3-inch squares and serve with a scoop of vanilla ice cream for a decadent dessert experience. 
'CHamoru Cuisine: A Marianas Cultural Legacy'