For most of her life, 42-year-old Jennifer Senne lived in her own shadow, afraid of the world she lived in. She lacked the self-esteem and confidence she desperately needed to break out. Fast forward several years, and she's now a confident mother of four, a published author and a motivational speaker armed with the confidence to speak and lift others to push beyond barriers.
It all started with a rough childhood, she said, where she suffered from abuse and bullies. Her traveling left her without roots in an ever-changing, unstable environment.
"I never had self-esteem. I never had solid roots. Everywhere I went, I was hesitant with my environment. I was the perfect target for bullies," the Dededo resident said.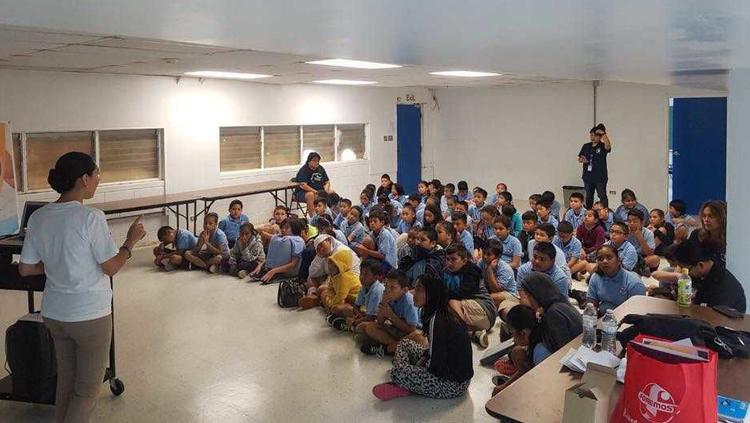 Through these traumatic experiences, she often sought shelter within herself, but even there she wasn't safe. She said she had inner demons waiting for her.
"As an adult, I was actually called 'nobody' by someone dear to me, and I believed it. That was the danger point for me," she recalls. "I went downhill. I couldn't do anything."
"It wasn't what other people would say about me, it was my personal belief that limited me."
From her teenage years into her early 30s, her inner voice got the best of her. She couldn't walk into cafes, restaurants or businesses alone. She even found it difficult to talk to service representatives over the phone.
Deeply afraid of judgment, Senne became her own worst enemy, a wrenching grip on much of the first half of her life.
'I'm somebody'
It wasn't until Senne gave birth to her first child in 1997 that things began to turn around. The new life awoke something within her, she said.
"I said to myself, 'How can I be nobody when I'm looking at this child? I am a mother. That means I'm somebody,'" she affirmed. "This kid is going to look up to me, and I couldn't let my children believe I was nobody. I needed to change my life.'"
Not too long after the birth of her first child, she also pursued higher education at Liberty University, a Christian school in Virginia. There, she happened to pick up a book by John Maxwell.
Maxwell, an American author, motivational speaker and Christian pastor, has published books that have sold millions of copies. Some of his works include "The 21 Irrefutable Laws of Leadership" and "The 21 Indispensable Qualities of a Leader."
While many people often skim self-help books and motivational memoirs, Senne pored over the guide. For the first time in her life, Senne said, she felt like she was finally granted the guidance and advice she'd needed to hear.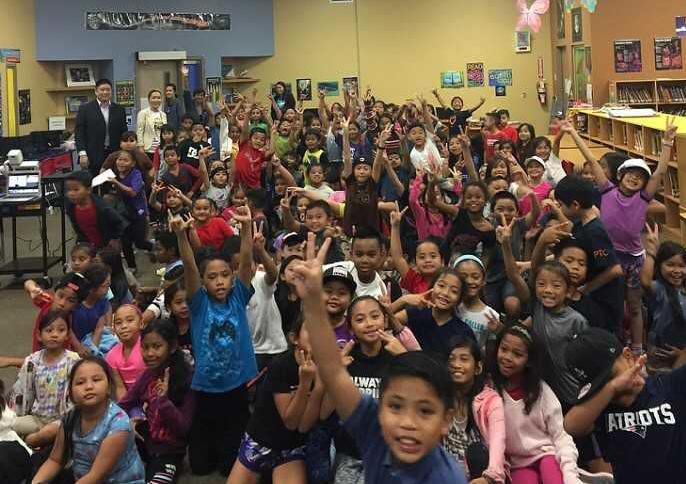 "The worst thing you can do is believe what you say about yourself," she said. "Other people can doubt you, but if you start believing whatever your limiting factor is, then that's the dangerous part. That's when you start sinking."
"That voice that kept saying I was nobody, instead of it being a negative, I turned it into a positive," she remembers. "It was a challenge, like, 'Oh yeah, I'm a nobody? I'll show you.'"
Empowered with a new lease on a life, the mother of four was so inspired to share her triumph over troubles she knew others, too, struggled with.
Thankfully, the same author that sparked her iridescent inner fire also ran an organization of people just like her.
The John Maxwell Team is a motivated group of certified coaches, trainers, speakers, and professionals who offer workshops, seminars, keynote speaking, and coaching.
Senne knew this was a prime opportunity not only for her, but also for her family and island community. She got certified as a coach, teacher, trainer and speaker early last year.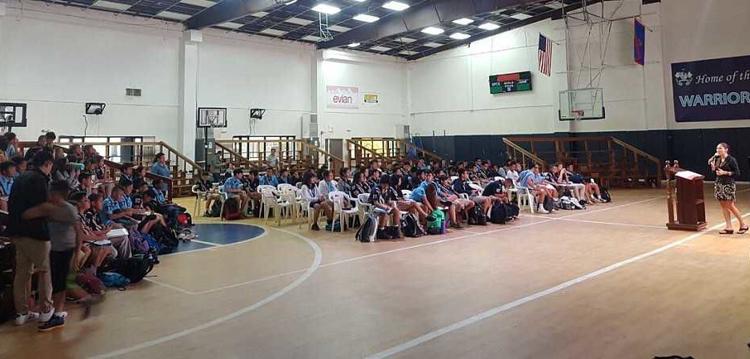 Choosing positives
The motivating organization offers a different curriculum and materials for different age groups. Senne decided she would focus on the youth, especially since she connects to their struggles.
Comparing life to a bucket, she believes youth are more prone to filling their life with whatever comes their way, whether it's a negative or positive.
"You fill your bucket with all this negativity, so negative that it overflows, and then you start drowning," she explained, but "as a young person, your bucket isn't full yet. Dump it! Fill it with positive stuff."
Having walked in their shoes, she wants to make a difference and to "let them know that someone cares, that they're a valuable part of society."
"We know we have a lot of youth that are having problems out there, and I truly believe that it starts within themselves," she said.
"If they know they're valuable, they want to take care of their value. If they don't believe that they're valuable, that's when they start looking into trouble to make them feel better."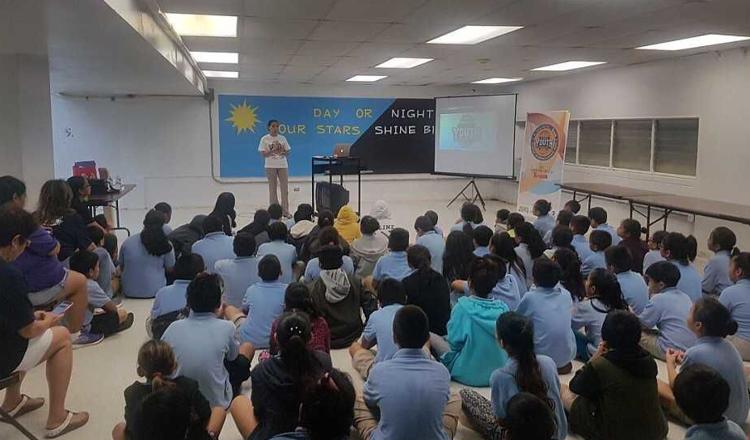 Global Youth Initiative
While schools focus on academics, Senne believes the educational system does the youth a disservice by disregarding personal growth.
That's why, twice a year, she and a couple of other Guam-based John Maxwell Team members go out into the community to let children know they're special and valuable, far beyond their academic achievements.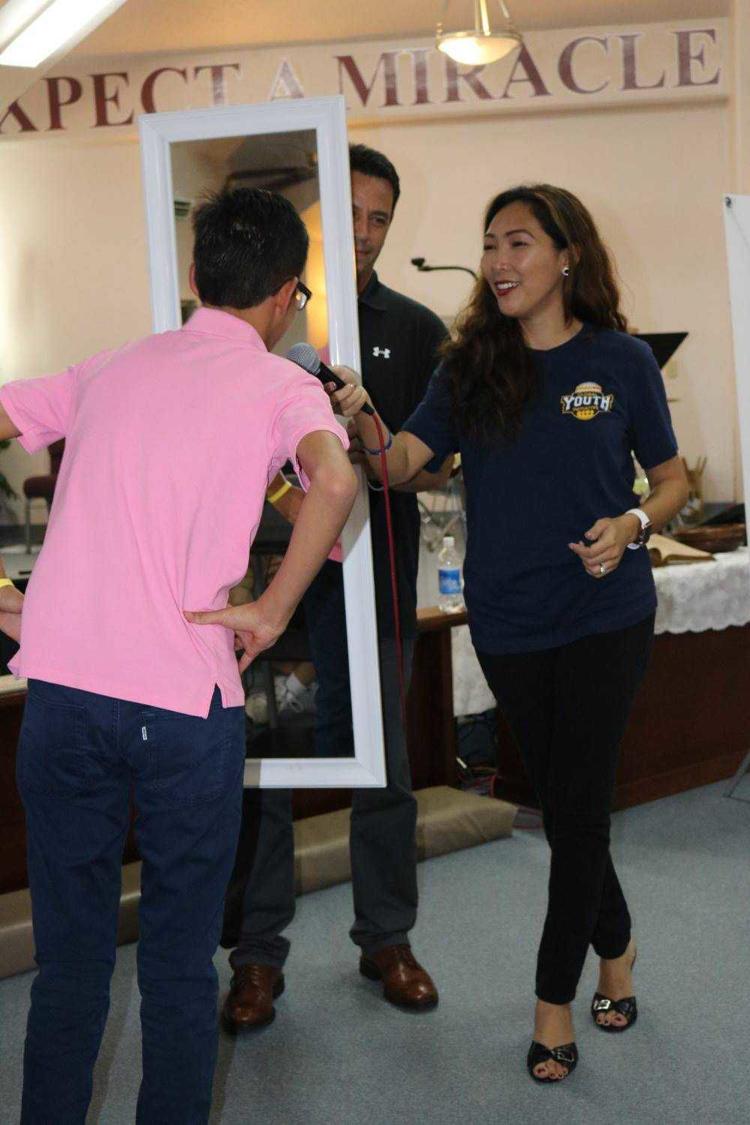 Every April and October, the organization mobilizes for the Global Youth Initiative, where certified members host events or go out into the community and inspire young people to grow with health habits.
The biannual initiative has goals of reaching 500,000 young people per month, and one million every year.
They aim to have youth "equipped, inspired, and empowered to have a positive self-image, respect themselves and others, be a positive influence, and fail forward toward success," according to their mission.
Changing lives
Senne hosted her first local events last April and October, visiting several schools and church groups.
This year, she's looking to grow her reach, hoping to lend a hand and a piece of her heart to the island's next generation of confident leaders.
"I want to prevent them from thinking they're nobody, from thinking 'I can't,' because those are all limiting beliefs," she said.
"If I change one youth's mentality, that makes a lot of difference. If even one kid changed their life, that's worth it to me."