For the Han family, life has come to a halt since social distancing and self-isolation mandates went into place.
Normally, the Han family is busy with mom Jackie keeping everyone on task. Then there's Jada, the high schooler, who plays interscholastic sports for John F. Kennedy High School, and outside sports like women's soccer at the Guam Football Association National Training Field. Jaelyn, the baby of the group, is in sixth grade and has discovered an affinity for every sport, running cross and then playing volleyball with the Wildcats. Jin, the family patriarch, a coach and basketball official normally known for his basketball acumen, plays in several varsity basketball leagues and recently picked up soccer as well.
Their oldest daughter, Jenna, an All-Island athlete who graduated St. John's, is currently away stateside for her freshman year of college.
"We definitely miss her, but are comforted that she is with family out there," says Jackie. "We FaceTime with her daily and constantly remind her to stay focused on her goals."
Island on lockdown
So when the island announced its first confirmed cases of COVID-19 and implemented a lockdown, the Han family had to find a way to fill the days, because lying on the couch and watching YouTube all day would not be the main thing on the agenda.
"Having to put a stop on all of that wasn't something we expected," says Jackie, adding the family has embraced its own routine, ensuring they all stay active mentally and physically to beat the quarantine blues. "We both try to encourage the girls to learn or do something daily, besides relying on their school or academic work."
Both Jin and Jackie say the opportunity to have their kids at home wasn't one to be wasted.
"It's a great opportunity for us, as parents, to teach our kids – like family recipes," Jackie says, adding the girls often find recipes they want to try and make for themselves. The family dinner table becomes a contest of wills with delicacies being served up for everyone to enjoy.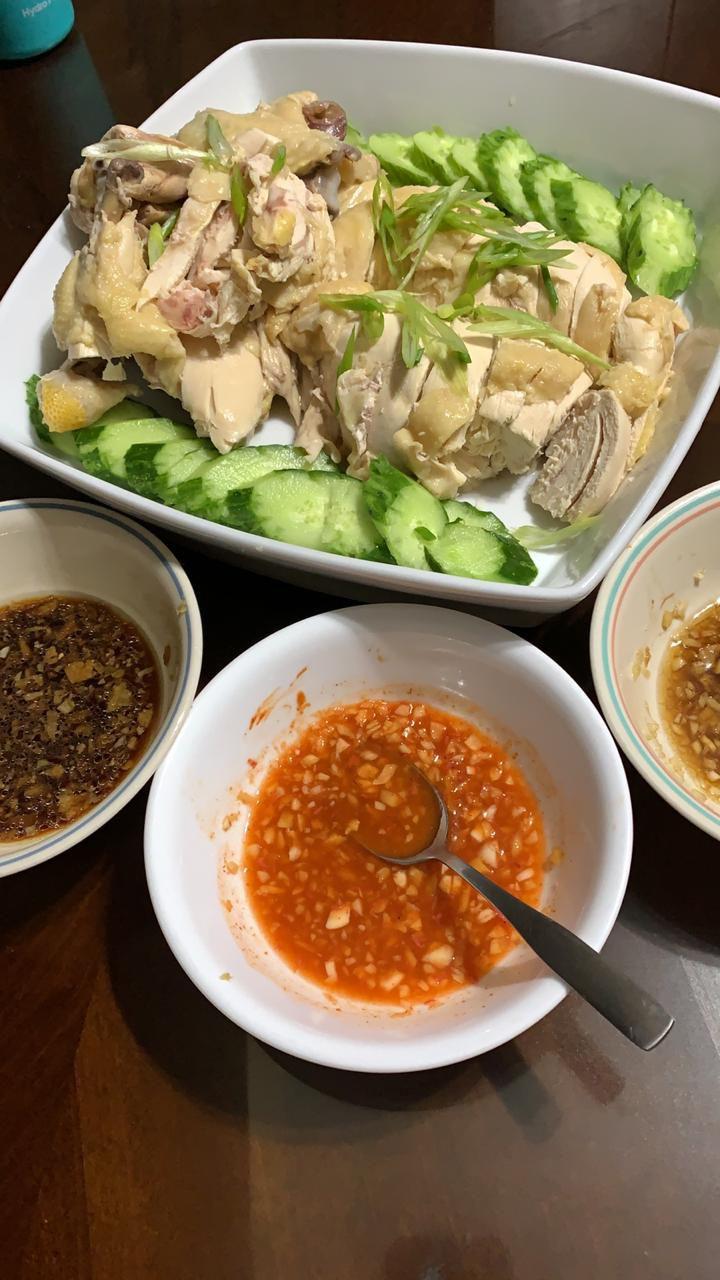 To ensure the education never stops, Jackie says she encourages the girls to read about something new every day.
Living in the moment
According to several wellness experts, the Hans are doing it right. They've created a routine that embraces the whole family, incorporating physical breaks, mental exercises and free time – all while ensuring the children feel safe in such uncertain times.
According to Suzann Pileggi Pawelski, a Philadelphia-based wellness expert and the author of "Happy Together: Using the Science of Positive Psychology to Build Love That Lasts," it's important for families to live in the moment. Instead of focusing on what they have stopped doing, she suggests families look at what they can start doing in this time, activities they can pick up or tasks that need to be completed.
The Hans have embraced that concept, working a routine that goes from the time they wake up until quality family time at night.
Another important aspect of creating a healthy family environment, wellness experts say, is carving out time for the physical self. Patrick Porter, author of "Thrive in Overdrive: How To Navigate Your Overloaded Lifestyle," suggests taking time out of the day to exercise, adding some of our best thoughts come from when we let our minds go.
That's Jin's department, Jackie says, and he creates a Workout of the Day for the whole family.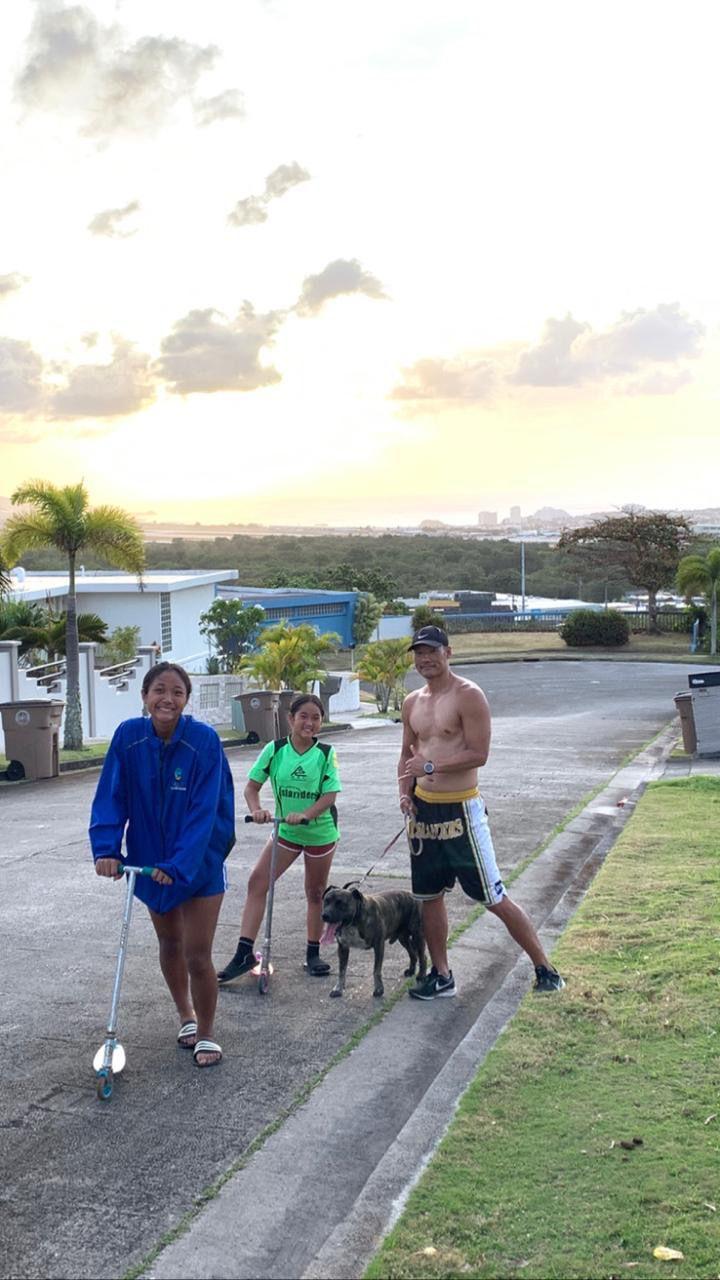 "He finds things around the house as equipment and incorporates them into our workout," she says. "There are days we'll just go for a walk or jog around the neighborhood to get some fresh air."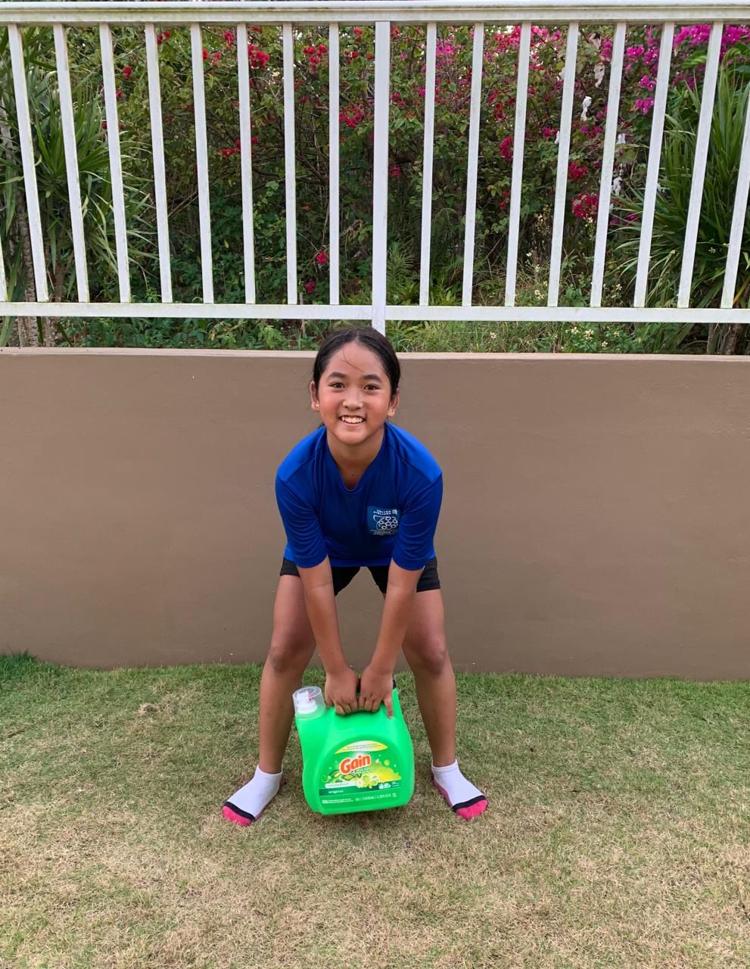 Jin, a physical education teacher, gets to be creative, incorporating ordinary household items into the circuit training. You ever see girls throwing medicine balls and then juggling detergent as a kettlebell – that's what he does. He makes it so everybody is moving, Jacki says.
To make things fun, they sometimes mix it up with basketball, golf or soccer. For a competitive family, no game or activity is just a game. A recent version of "ghetto/modified" tennis resulted in some hard whacks and a lot of laughter for their evening entertainment.
"It's a great opportunity for this generation to get creative and use their resources around them to stay healthy," Jackie says.
"I'm just using them to stay in shape," Jin jokes. "I make them work out so I can work out."
Finding a silver lining
Jackie says it hasn't been easy, but they are dedicated to keeping the family sane.
"With everything that's going on in the world, we want to do our part and keep our family at home," she says. "We also know that this is a scary time in our lives, but we have faith in our God and in humanity – and that starts with each individual doing their part."
Another benefit has been an increased focus on family, something many families are seeing around the island.
Jada, a freshman at JFK, says it's been great spending more time as a family.
The workouts, the routine, the cooking – all of it "keeps us sane from being stuck at home," Jada says, adding they bond "as a family when we suffer, doing our workouts together."
Jaelyn is more upbeat, adding the family workouts are good for the body and mind.
"We try to encourage one another," she says.
However, it's not all fun and games – both admit they could do without the hill workouts.
"Hill workouts are the hardest for us because, mentally, we hate it," Jaelyn says.
While the girls enjoy the togetherness, the workouts and the cooking, both Jackie and Jin say it's about leading by example and ensuring their children understand their role.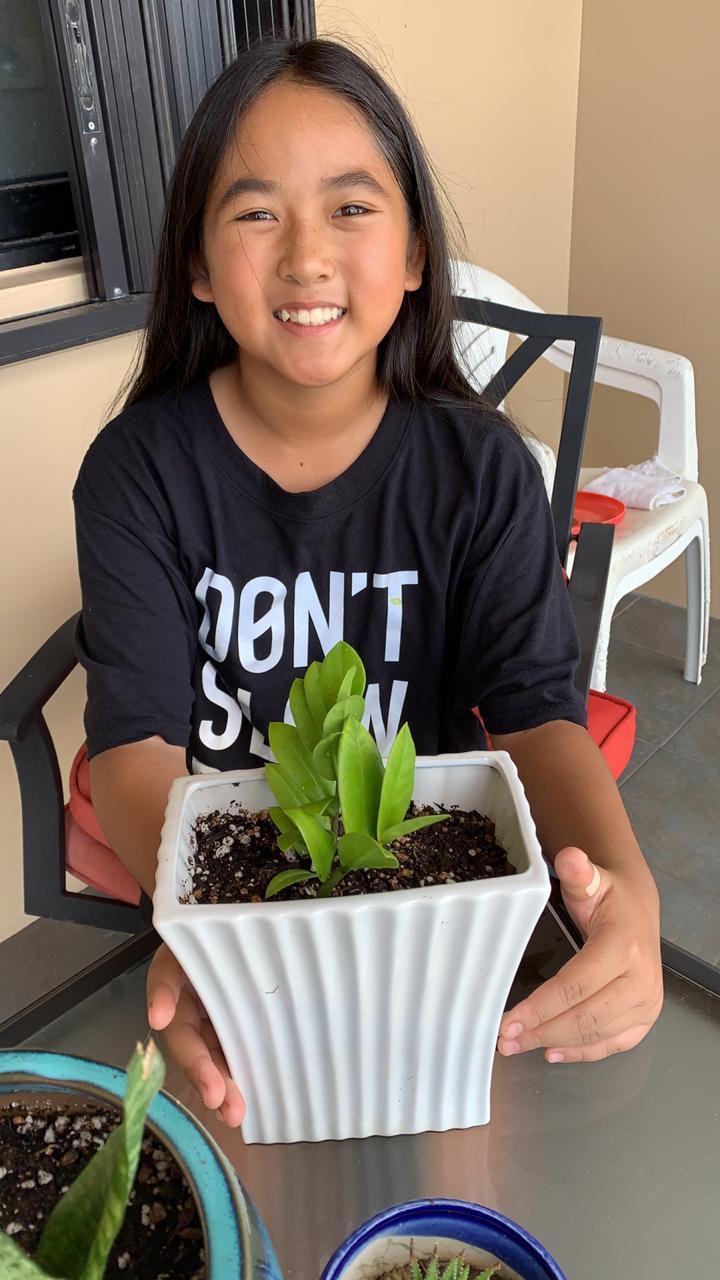 "We want to teach our children that in a national and/or world crisis, each citizen or human has an obligation and a role to help beat this pandemic," Jackie says.
Staying home doesn't mean being a couch potato, Jackie says.
Whether the Hans realize it or not, they hit a lot of points on wellness checklists.
According to a recent report from the Tribune News Service, too much television can raise stress levels and dull the senses. The report recommends turning off the TV, computers and smartphones, and just listening to your thoughts.
For mom Jackie, that's just common sense.
"As parents, we have to lead by example. If we don't want our kid to be stuck in the house looking at their electronics and TV all day, we have to go out there and join them," she says.