The iconic Broadway character Christine Daaé has been played by 40 women over 35 years.
Sarah Brightman shaped the role when "The Phantom of the Opera" had its London premiere in 1986.
Sierra Boggess played Christine in Las Vegas, New York and London, appearing in the filmed 25th anniversary concert.
Sandra Joseph transformed into Christine for more than 1,000 shows over 10 years.
Ali Ewoldt, a Filipino American actress, was the first person of color to be cast as Christine in New York.
Julia Udine was one of the youngest Christines, first cast at age 19.
And Emilie Kouatchou became the first Black Christine in "Phantom's" Broadway history in 2021.
The Phantom of the Opera
For 35 years, the man in the white mask has been synonymous with Broadway.
But as Andrew Lloyd Webber's "The Phantom of the Opera" nears its final curtain call in New York, ending a record-setting run, there's another character who deserves an encore.
"This is not 'Phantom of the Opera.' This is 'Christine of the Opera.' This is her show," says Emilie Kouatchou, one of the last women to play the sought-after female lead.
The role of Christine Daaé is a dream fulfilled for a budding soprano hoping to grace the stage of the Majestic Theatre on West 44th Street. It's a complex, complicated and demanding part. She is onstage for about two hours of the nearly 2 1/2 hour show, and her lines are mostly sung.
Christine is a dancer and chorus girl who lost her father at a young age. She begins taking lessons from the mysterious Phantom, who she believes is her "Angel of Music" - someone her father warned her of years before.
Including alternates and excluding understudies, 40 women have played Christine over the years.
Some of the women auditioned multiple times. Some began their journeys in traveling companies or as understudies. Others were cast in their teens or early 20s.
For a few, it was their first Broadway role.
As with any show spanning more than three decades, the production, casting and message have become more relevant as our world - and society - has evolved. "The Phantom of the Opera" is largely about acceptance, and learning to reveal ourselves, without a physical or symbolic mask. (The musical is based on the 1910 novel by Gaston Leroux.)
"It really teaches love and empathy," says Julia Udine, who is currently a Christine alternate and performs three times a week.
We spoke with six women who have played the role on Broadway. They reflected on their connection to the character, how the role paved the way for their careers on- and offstage, and the legacy of "Phantom" in New York and the theater community.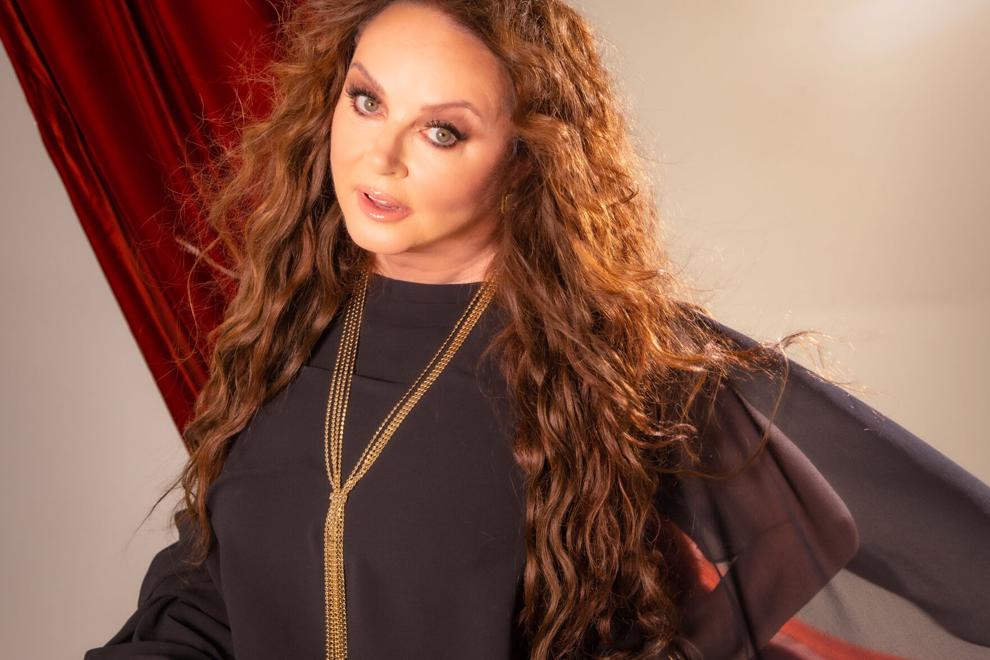 Sarah Brightman
Sarah Brightman was the blueprint for Christine Daaé. Andrew Lloyd Webber, her husband at the time of the show's London premiere in 1986, wrote the role with her talents and her soprano skills at the front of his mind.
"My voice was very much in his ears," Brightman said. "To be a muse of a composer that's creating new things and wonderful things and very successful things - I think it was a beautiful thing."
Critics were generally energetic about the show's Broadway debut in 1988, with Brightman again in the lead, after its successful run in London.
Frank Rich of the New York Times characterized it as "a victory of dynamic stagecraft over musical kitsch." The Washington Post review called the music "almost mesmerizing, insistently boring into one's brain for hours afterward."
New York attendance in the show's debut year totaled more than 663,000 people, with a gross of $28,553,279.
The show's growth and success is not lost on Brightman, who described it as "a wonderful jewel within Broadway."
"As monumental as the role is to everybody else, I was a young person doing my best with all the talent I had to put this beautiful role in place," she said. "I feel very humbled by it."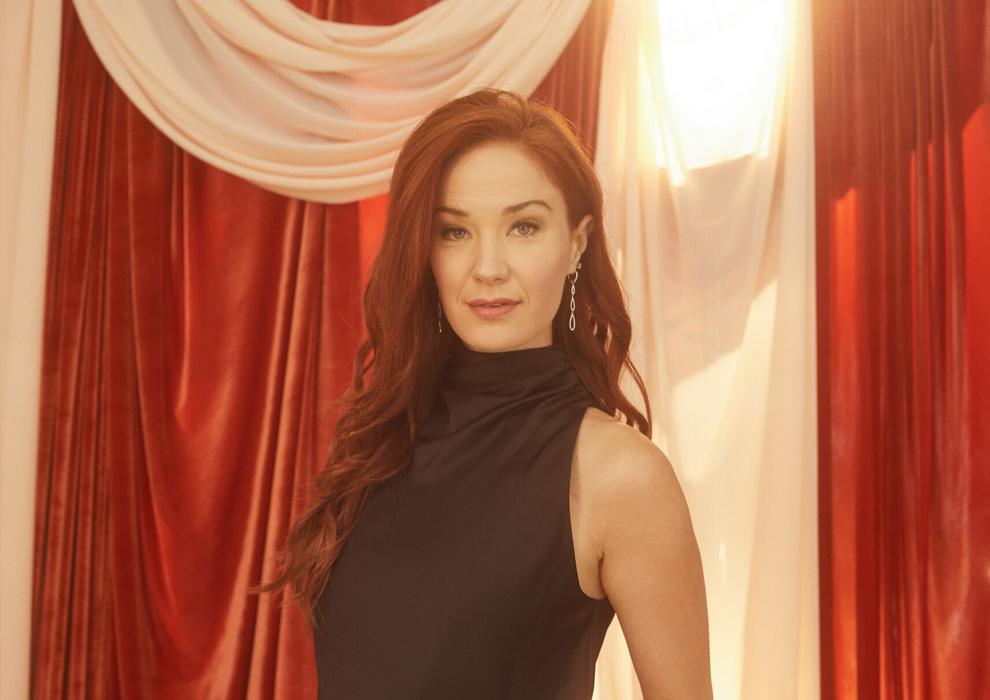 Sierra Boggess
Like other musical successes, "The Phantom of the Opera" has sprouted six productions in the United States and dozens of tours internationally.
Sierra Boggess, who joined the Broadway production in 2013, played the role of Christine in Las Vegas, New York and London, where she appeared in the filmed 25th-anniversary concert.
"It's a role that I kept revisiting because it is so rich," Boggess said. "Every time I came back to it, I found more and more and more."
At its core, the musical is a love triangle. Christine is drawn to Erik (a.k.a. the Phantom), a composer who shields himself from society in a lair beneath the Paris Opera House. Born with a facial deformity (hence the mask), he has yet to experience kindness or love. He is a man of great talent and has traits that often borderline on the supernatural. He becomes Christine's mentor.
But Christine is also drawn to Raoul, a childhood friend and more suitable mate. (We'll end the spoilers here.)
Boggess said she came to realize how "psychologically interesting" the "heightened love story" is. "We have this side of us as humans that's like, we can help somebody by loving them," she said. "I'm sure therapists would have a field day with that."
The more Boggess dove into the psychology of the story, the more she shifted how she played the role.
"Christine is badass and people should know that," she said.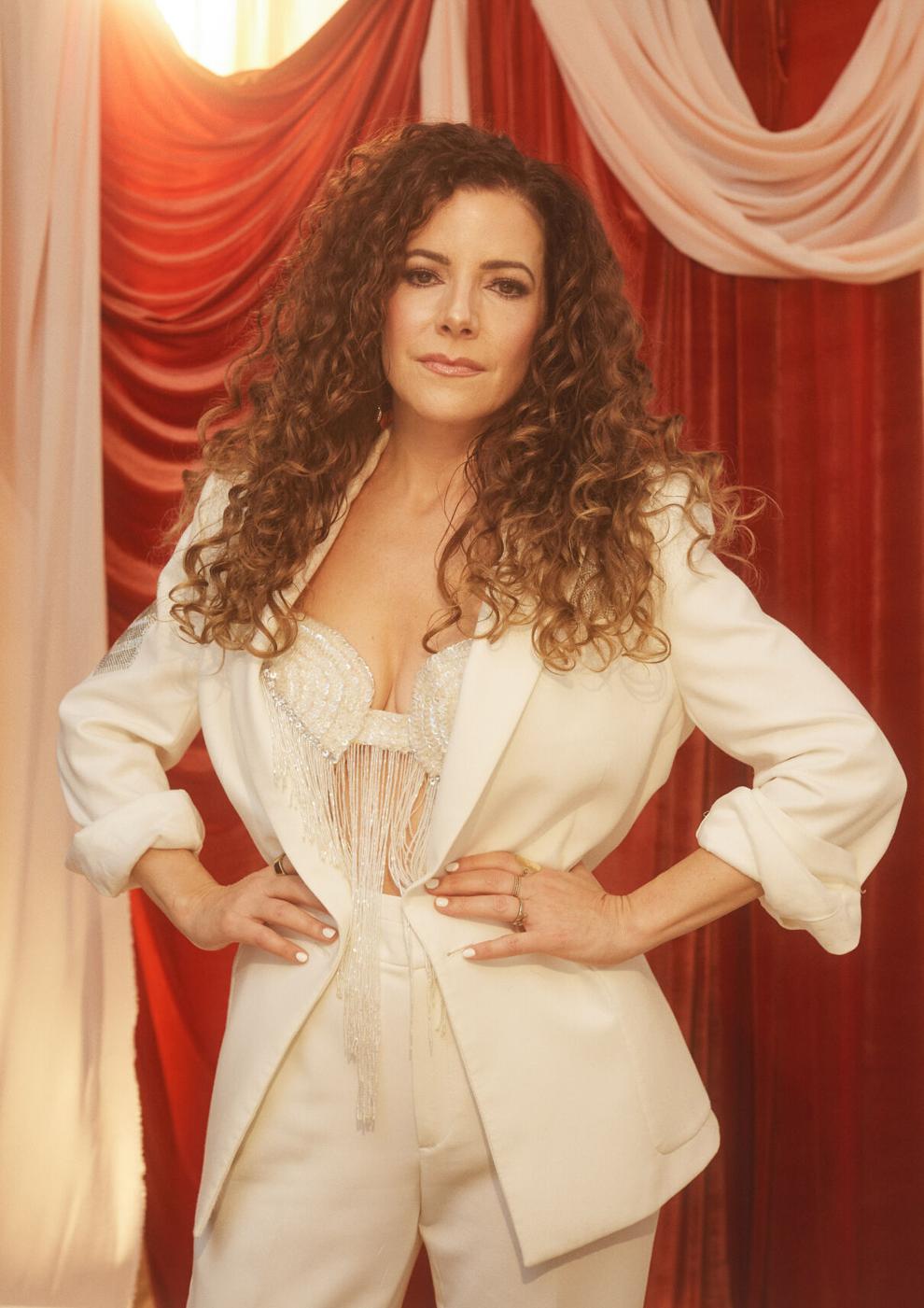 Sandra Joseph
As a child, Sandra Joseph enjoyed performing, but had a fear of the stage.
"When you don't have the courage to go after something you really love, then you live with regret and the sense of what might've been," she said. "So I promised myself at a very young age that I would move through this intense stage fright and keep trying to do this thing that I love."
Fast-forward to 1994. Joseph was 26 and 4 1/2 years into her five-year plan to "make it big" in New York when she auditioned for Christine for the first time. Like many others, she didn't get the gig on her first pass. She would eventually begin her journey with the national tour as an understudy for Christine before - after two more auditions - she would land the part in New York.
Joseph would go on to play the role for 10 years and more than 1,000 shows.
"What I know for sure from standing on that stage so many times is the emotional connection that the story makes with the audience," she said.
Nowadays, Joseph spreads the message of how to live an unmasked life in a one-woman show. Audiences are often delighted when she sprinkles in some of Christine's best musical moments throughout her talks. Joseph also wrote a book on the same subject.
"I was a 'Career Christine.' It was my perfect role, and there was nowhere to go from there that would have been better for me as an actress. I knew that," she said. "I could not have imagined that the gift 'Phantom' gave me would unlock all of these lessons."
Joseph fell in love with "The Phantom of the Opera" in more ways than one. In 2002, she married her co-star, Ron Bohmer, who played the Phantom in a national tour at the Kennedy Center.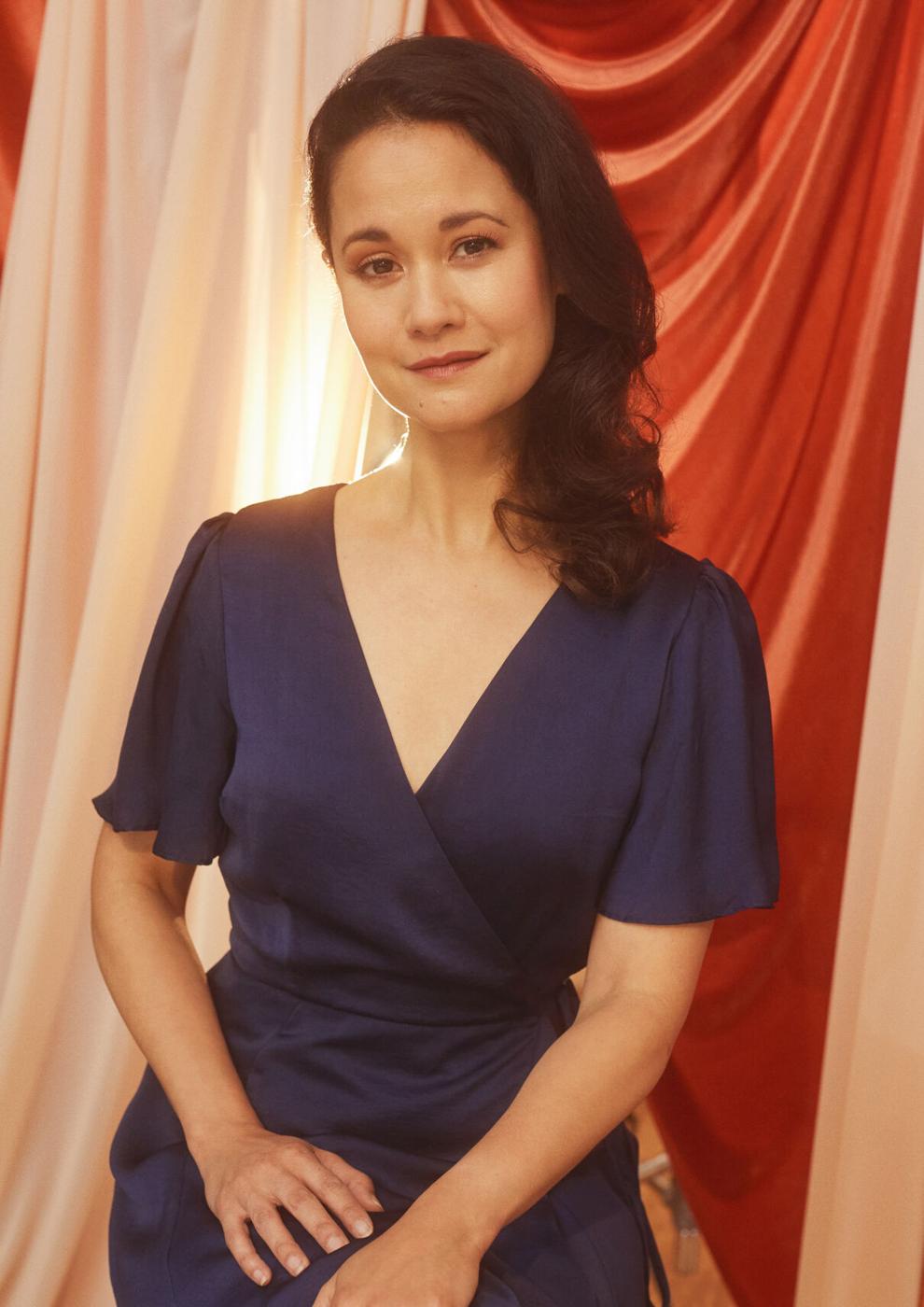 Ali Ewoldt
Ali Ewoldt first saw "The Phantom of the Opera" when she was 10 years old. She and her father sat in a box on stage right, and it was there, she said, that she fell in love with the "premiere soprano role that all young sopranos would aspire to."
As an adult, Ewoldt would spend a decade auditioning for the role in different iterations of the tour and production.
"I have always been a soprano despite my best efforts as a child," she said. "There are very few leading-lady soprano roles that exist, and so I knew that Christine was a major aspiration and a dream role for me."
In 2016, Ewoldt finally sang "Think of Me" on the Majestic Theatre stage, auditioning in front of famed director Harold "Hal" Prince.
"I kind of let go of the idea of needing to book the job but really tried to take in that moment," Ewoldt said.
She got the part.
"It's so the way of the universe," she said. "It understands, somehow, this need when we decide that we're just doing it for the love instead of desperately trying to get a job is how we get the things that we want."
Ewoldt, who is Filipino American, was the first person of color to be cast in the role.
"The gift of that for me was getting the feedback of people who didn't realize that this was a role that was open to them," she said. "The world changes, and just because you haven't seen someone that looks like you or feels like you or has your abilities play a part - what we can do is show up and be the best versions of ourselves."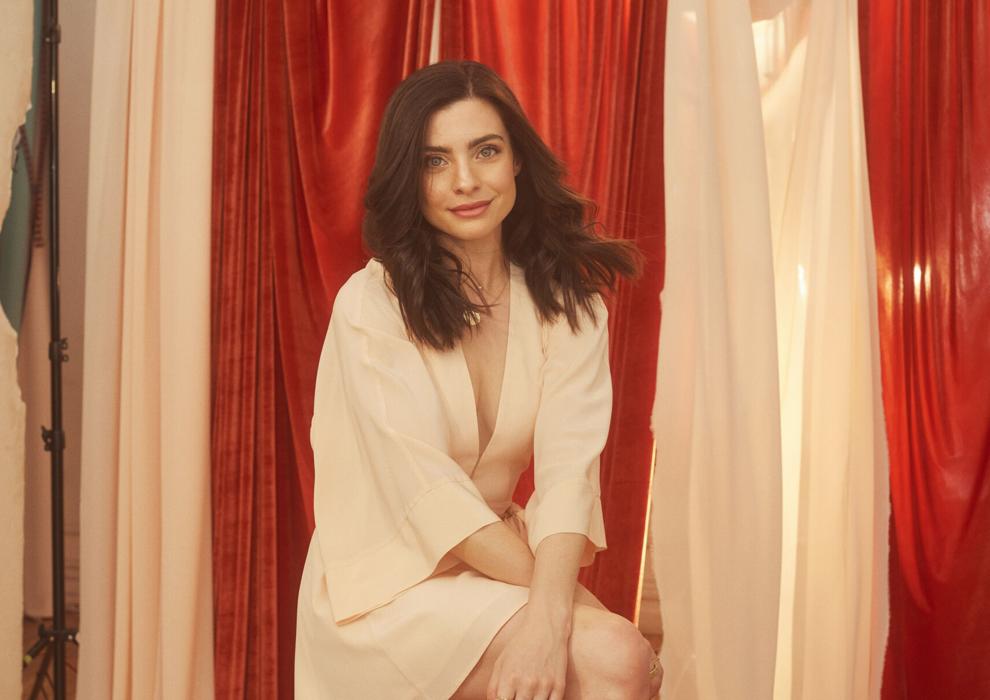 Julia Udine
Julia Udine auditioned for Christine for the new, restaged North American tour in 2013. She was 19 and would open - and stay - with the touring production before heading to Broadway to fill the leading role at age 21. She was the second-youngest woman to play the role in New York.
"Christine has been an integral part of my adult life," said Udine, now 29. "As she grows into a woman in the show, I was also growing into a woman in my life."
Udine, like Christine, is a dancer, and paired with her soprano capabilities, the role, she said, was "all of my 'things' wrapped up in one."
"She goes through so many ups, so many downs, and as an actress, it's really cathartic to play a role like that," Udine said. "It really challenges you in so many ways, and I think that any woman who has played the role of Christine feels that challenge nightly."
Udine said it is "surreal" to reflect on being a part of the show's final cast as a Christine alternate. Her last days on the "Phantom" stage are among the dwindling days of the production.
"It's been the heartbeat of New York City for so long," she said. "'Phantom' is Broadway."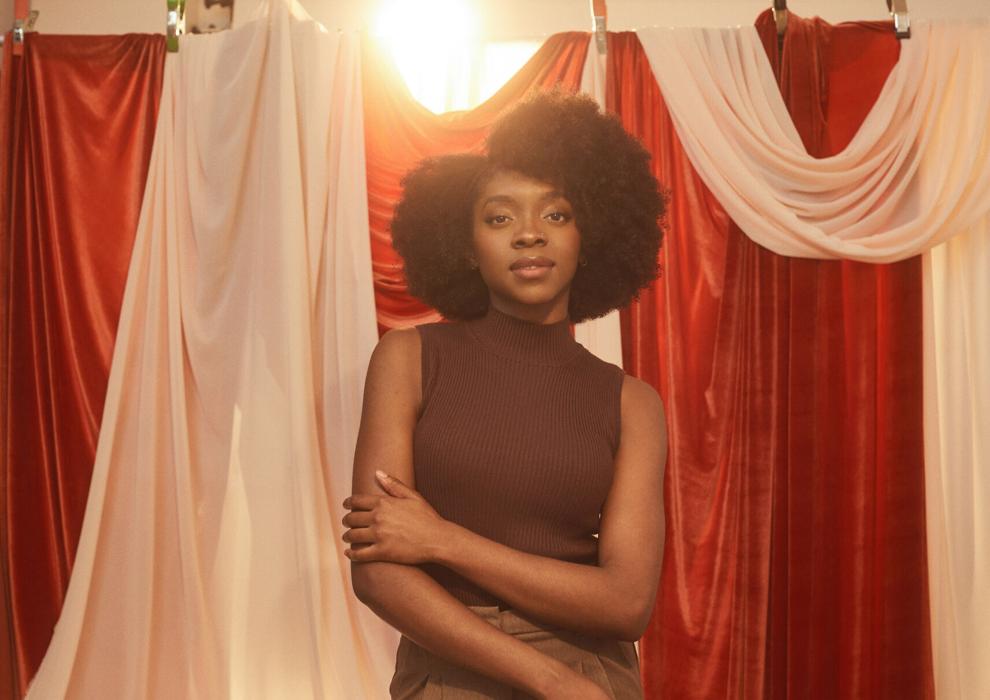 Emilie Kouatchou
"I think I can be the first Black Christine."
These are the words Emilie Kouatchou uttered to a visiting casting director in her college years at the University of Michigan.
"I was very confident in my ability to take on this role," she said.
That confidence served Kouatchou well, and after a few attempts, she made her Broadway debut as a Christine alternate in October 2021. A few months later, she would take on the role full-time.
"I'm getting to be powerful, and soft, and sexy, and feminine and masculine," Kouatchou said. "I think it's important for people to see someone who looks like me being able to be all of these things because as Black women, we don't get to do that quite often. We really get boxed into a certain type of role."
The actress said the role has helped her grow as a person and as a performer. Calling Christine "a beast of a role," Kouatchou recalls thinking during an early rehearsal, "Wait, she sings all of this?"
Now, she will be onstage, playing Christine, when the curtain comes down on the final show.
"It's a dream to be on Broadway to represent and to shine and feel like I'm fulfilling a childhood dream," she said.