Everywhere you go, there are signs that local government has neglected to put even the most basic upkeep of our public roads is on its to-do list.
Just a few minutes of driving on Guam will make you realize how far our government has fallen behind on maintaining our roads and highways.
We're not talking here about full-on road improvement projects - the kinds that involve stripping the old asphalt and repaving a long stretch of road.
We're not talking multimillion-dollar road repairs.
We're talking about relatively simple safety measures.
The paint on lane markers should not be left to fade beyond obscurity, causing a safety hazard to motorists, especially when it rains.
Major roads and highways should not have potholes that remain unrepaired for months on end, if not longer.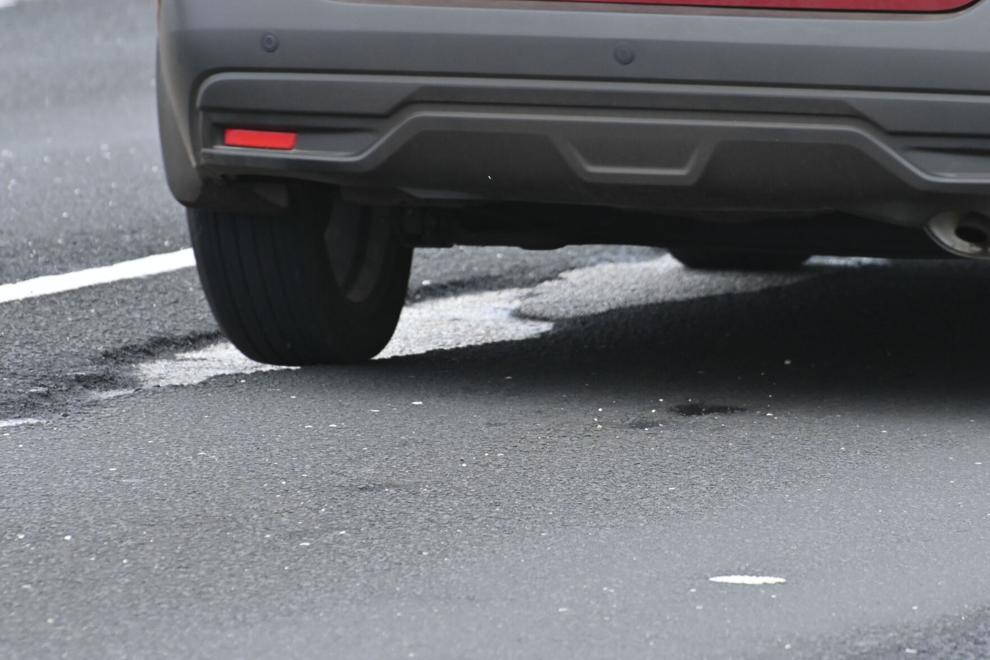 Medians and curbs should not be left with faded reflective safety markers, making it difficult for motorists to navigate at night.
The prompt maintenance of roads is a basic expectation in a place with good governance and which receives nearly $1 billion a year in aid from the federal government.
Vince Arriola, who's been the Department of Public Works director for about two years, said part of the problem is the lack of manpower.
"DPW has been downsized for the last 15 years. At one point, we had 1,100 people. We're down to 260, and 100 of those are bus drivers. So you do the math and you see the work that's out there and what we have is woefully inadequate," Arriola said.
A staff of 160 for DPW, if we don't count the school bus drivers, does seem inadequate.
But it's interesting that while DPW's total number of people on payroll has shrunk dramatically for over a decade, the government of Guam's total personnel has not shrunk by anywhere near that magnitude.
GovGuam had 11,750 people on payroll as of March this year. Nineteen years ago, in March 2002, the furthest data we could find as of press time, GovGuam had 12,600 on the payroll.
In that nearly two-decade span, the total number of people employed in GovGuam has decreased by only 6.7%. 
But then here is DPW, getting a 76% decrease in total personnel even though the department has a tall list of crucial, life-saving tasks to do. These tasks also include keeping our students safely transported via school buses.
And on top of that, DPW holds a key function in making sure economic development projects continue to churn by issuing building permits and signing off on business license applications in a timely manner instead of having applicants wait for months sometimes.
"We've been able to get some funding through some of this COVID relief funding to bring on board some folks to assist with our maintenance projects. So that's been able to help. But, ... we're basically playing catch-up and being reactionary instead of planning ahead and doing our regular maintenance," he said.
DPW is trying to catch up by outsourcing some projects, including one recently awarded to a private contractor, Highway Safety Services, for a maximum amount of $2 million, to perform islandwide lane striping and marking using federal funds.
"A notice to proceed has already been given. So they should be out hopefully within the next 30, 45 days," said Arriola.
The company is under a two-year contract, which will be paid for with federal funds, The Guam Daily Post has reported.
Arriola said DPW also receives assistance from the mayors but is, "by and large," short-staffed and has a pile of overwhelming work. 
"It's the same old adage. Everyone keeps saying downsize the government. You can only downsize the government so much because the work still remains. We haven't closed any roads, any bridges, so the maintenance and upkeep still remain, yet the labor force has been reduced. So that kind of math just doesn't work," Arriola said.
It's interesting how DPW has shrunk so much in manpower size while the rest of GovGuam has only decreased personnel ever so slightly.
It might be just a question of GovGuam priorities. Maybe those in charge of setting priorities can afford to get new cars every few years so bad roads are not an issue for them.
One good thing that might change soon, to help out DPW, is the plan to utilize prison labor to do some of the backbreaking work.
Maybe that will happen soon. But then again this sounds like an idea that was also talked about years ago.