Cancel nonsense primaries
Ron McNinch
If the governor and delegate primary elections are discarded, there is no functional reason to have primary elections for other offices. 
---
This past week, the Guam Legislature held hearings on two election-related bills. Bills 173 and 174 were proposed by Sen. James Moylan and Sen. Joe San Agustin. Overall, the bills attempt to address a number of items related to elections, but I have a different take on some of the points. I served on the Guam Election Commission board for nearly three years, both on a full-panel basis and on the special three-person board. The three-person format actually worked well and we were all nonpartisan.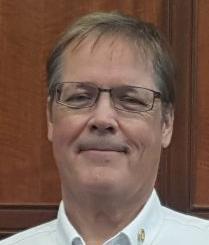 Bill 173 modifies how primary elections may be canceled. It addresses write-in vote processing. The bill also specifically empowers the Guam Police Department to enforce the 100-foot electioneering rule. It also addresses how persons are named on the ballot. The bill also deals with minor issues and how the delegate position is filled if it is vacant.
Bill 174 makes some filing timeline changes, and sets the primary election as the last day of August. The bill also makes some adjustments to voter registration and allows persons to register electronically. They also want all candidates to pay a $100 fee to support the unneeded primary elections.
My first question is, if these two bills are sponsored by the same two senators on largely the same topic, why did they use two bills? For me, this indicates a disjointed lawmaking process. Also, why did they schedule the public hearing for a federal holiday?
As I have said in previous years in this column, there is no reason for Guam to use primary elections. While they do provide the Guam Election Commission a trial run for the general elections, there is little functional purpose provided otherwise. Also, I believe the Organic Act of Guam is clear that the delegate and the governor positions are selected at a general election. I do not believe that primary elections are provided for these positions for Guam and the U.S. Virgin Islands. In past years, this lack of compliance with federal law has created drama and litigation. If the Guam Legislature wants to actually craft substantive legislation, it should closely examine this point. If the governor and delegate primary elections are discarded, there is no functional reason to have primary elections for other offices. Why would a federal court have to tell Guam that it is not following federal law? The U.S. Virgin Islands has followed these laws and they are our political twin from an Organic Act perspective.
If the Legislature really wants to improve elections, they should make it easier to run for the Guam school board. Right now, all of the requirements to run for the Guam Legislature also apply to the school board. Instead of allowing a simple sworn declaration with a penalty of perjury, school board candidates have to file police clearances and court clearances. This significantly increases the costs. Also, if a school board candidate raises less than $1,000, the paperwork should be simplified.
Ron McNinch teaches at the University of Guam School of Business and Public Administration.