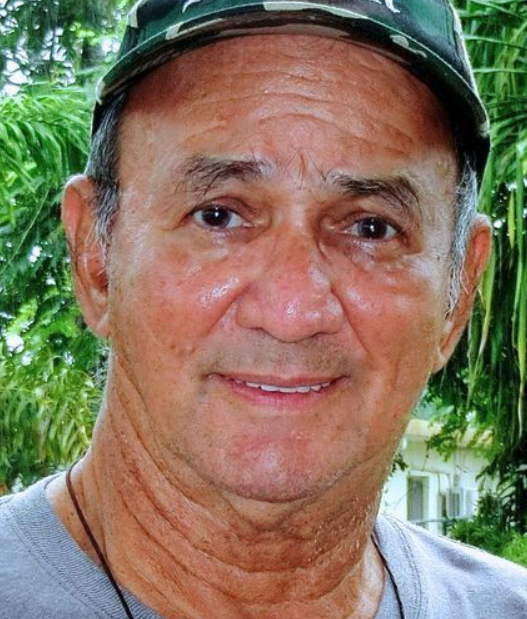 Recently, I went to see Mark, Bennett, Daniel and Robert. It was a different kind of visit because, for one thing, I had no idea who they were. Mark, Bennett, Daniel and Robert were the remains of unclaimed bodies being given the dignity of a decent burial.
We don't know much about the four people, only that they died and no one wanted to claim them. For all purposes, they were treated like human detritus left lying on the cold slabs of the coroner's vaults.
Mark was the lucky one. They were able to find an old white coffin for him. It was marred with scratches and other abrasions. Someone had used the lid as a notepad and scribbled numbers on it with a permanent ink pen. Mark was given the Band-Aid decorum of a Christian burial as he was wheeled in by make-shift pallbearers. Everything looked perfect as the pallbearers lowered his casket in front of the altar of the Our Lady Of Purification Catholic Church in Maina.
The others lay in shapeless plywood boxes that didn't even resemble coffins. Hastily constructed at the cost of about $350 each, they remained in the beds of the pickup trucks that transported them, being too heavy to carry to the church and surrounded by the unforgettable odor of decomposition which attests to the time spent in morgues awaiting identification and kinsmanship.
Most people think that refrigeration in morgues stops decomposition. It does not. It just slows it down. That is why the process accelerates when refrigeration is discontinued after bodies had been kept in morgues for a long time. Big city morgues in the mainland United States sometimes go through "cadaver piling" for as long as two years.
Services for the forgotten dead are indelible experiences which are not easily forgotten.
As you stand in reverence beside the coffin, the serenity and peace of the event are shattered by the noise inside your head as question after question races by. Who were these people? How did they die? Were they homeless? How can someone who was once somebody's giggly, huggable baby, someone's son, someone's sibling or friend be totally consigned to oblivion?
You even wonder if the coffin is actually occupied.
Apparently, there are several reasons why bodies are unclaimed. Coroner's associations cite estranged families as the primary reason. That almost always leads to a dysfunctional environment.
Another reason is the inability of people to pay for funeral expenses given today's prohibitive rates. This is a burgeoning problem that has become a concern by medical examiners worldwide. The increase of unclaimed bodies and the lack of funding for their disposal ultimately go hand in hand.
It is interesting how these predicaments give rise to innovative ideas in burial methods.
One such idea, according to Wired, is a Swedish model and is called "promession." Although it is quite controversial, it solves the problems of pollution and space and actually pays for itself.
It involves dipping the body into liquid nitrogen and vibrating it into thousands of tiny freeze-dried components that are excellent nitrogen-based fertilizers held in high demand.
A person does not have to be a hero to be afforded a decent and dignified burial. Having been alive at one time is a colossal qualification. And yet, NaMus, the National Missing and Unidentified Persons Initiative, lists over 40,000 unclaimed bodies in morgues across the United States.
Locally, we are faced with the same problems but on a much smaller scale. Guam has approximately 30 to 50 unclaimed bodies annually. The cost of burying these poor, forgotten souls falls upon the shoulders of the government, various donating agencies, and a benevolent nonprofit organization, the Arimathea Society of Guam, named after a wealthy disciple of Jesus who donated a crypt for the crucified Christ.
Accolades are in order for the Arimathea Society of Guam.
Headed by mortician Adrian Cruz, the society does an exceptional job of restoring the dignity of our island's forgotten and impoverished dead. Cruz literally goes out with outstretched arms begging for meager funds to bury people he has never met or has no relationship with and all for an effort to memorialize the lives of indigent people whose final days were a blank page.
And so they are laid to rest in unmarked graves in a cemetery that might be considered to be Guam's potter's field. May eternal rest grant unto them. May they rest in peace.
Louie Gombar is a retired Guam middle school teacher.