Just across the street from the aquamarine waters and swaying palms of Hagåtña Bay, a little burger joint lets you step into an urban oasis inspired by the streets of New York City and L.A., with a Biggie Smalls quote painted on the stark black walls and the Piggy Smalls burger on the sparse menu board, while old school hip-hop music videos play in the background.
Stax, a "local joint" with "urban influence," is all about simplicity, say co-owners Justin Mendiola and Jose De Asis. The duo went into the business with no food or restaurant background, so in a way, simple was the only way to start. Started several years ago as a food pop-up, Stax appeared at local events and markets armed with tents and portable grills, developing a loyal following for their tasty burgers with an urban vibe.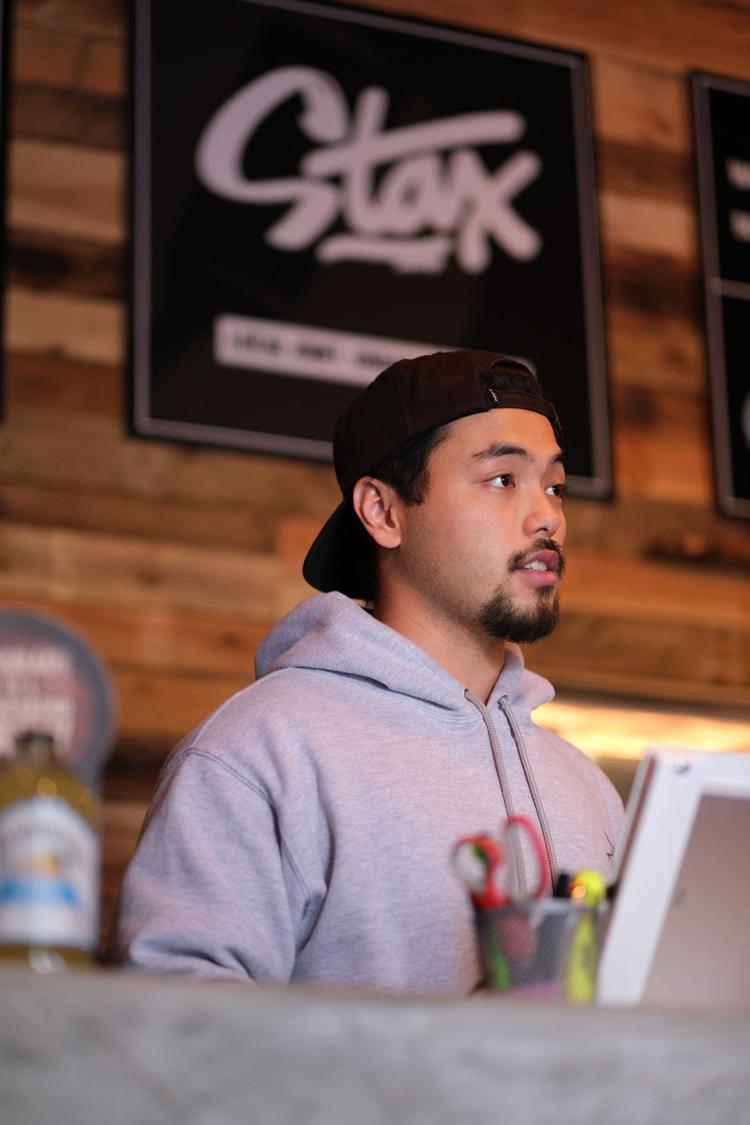 "Things wouldn't be going the way they are if we didn't start off that way," De Asis says of Stax's humble beginnings. "It was kind of a strategic way Justin and I kind of planned it. ... You know, 'Let's earn our stripes first, let's learn the industry, let's figure things out before we get that restaurant that we've always wanted.' ... We're still learning as we go right now."
'Why don't we just do it?'
De Asis and Mendiola met on the job at Kicks Hawaii Guam, a streetwear retail store. There, the two discovered they shared a common dream of opening up a store of their own.
"It just sparked a conversation," De Asis says. "'If we both have it as a goal, why don't we just do it?' So the first thing that came to mind was something – we didn't want to get into anything too complicated, nothing too complex. So burgers is something that a lot of people enjoy, it's easy. ... It's not a complicated product. We thought about getting into that market and putting our own twist to it."
Their twist on burgers is all about urban culture, with Stax following in the footsteps of "boutique" restaurants that have popped up in major cities across the U.S. mainland.
"Urban culture is, it's lived through pretty much everything we do," De Asis says. "It's in the music we listen to, it's in the way we dress, it's in the people that we look up to. So urban culture, we thought that it would be kind of cool to tie that into the food-and-beverage experience. That's pretty much what we're trying to do here, that's the vibe we're trying to capture. It's not just food."
Mendiola agreed, saying that they both noticed something missing from Guam's food scene.
"It's pretty much just one category, you just go to a place and eat, rather than you just go to the place and just want to hang out, other than coffee shops," he says.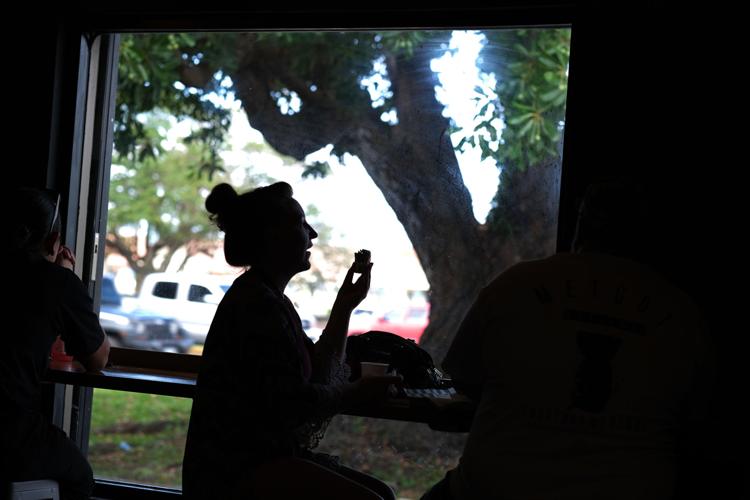 Settling down in Hagåtña
This year, the young foodies took the plunge with their first brick-and-mortar location in Hagåtña. Opening a few months ago, they got off to a quiet start before announcing their presence in a big way one Saturday evening in late February with a grand opening block party featuring local DJs, bands and a craft beer garden.
Mendiola and De Asis are open about the fact that they're still figuring things out. But it seems they're onto something, as they don't have a problem filling their seats at lunchtime.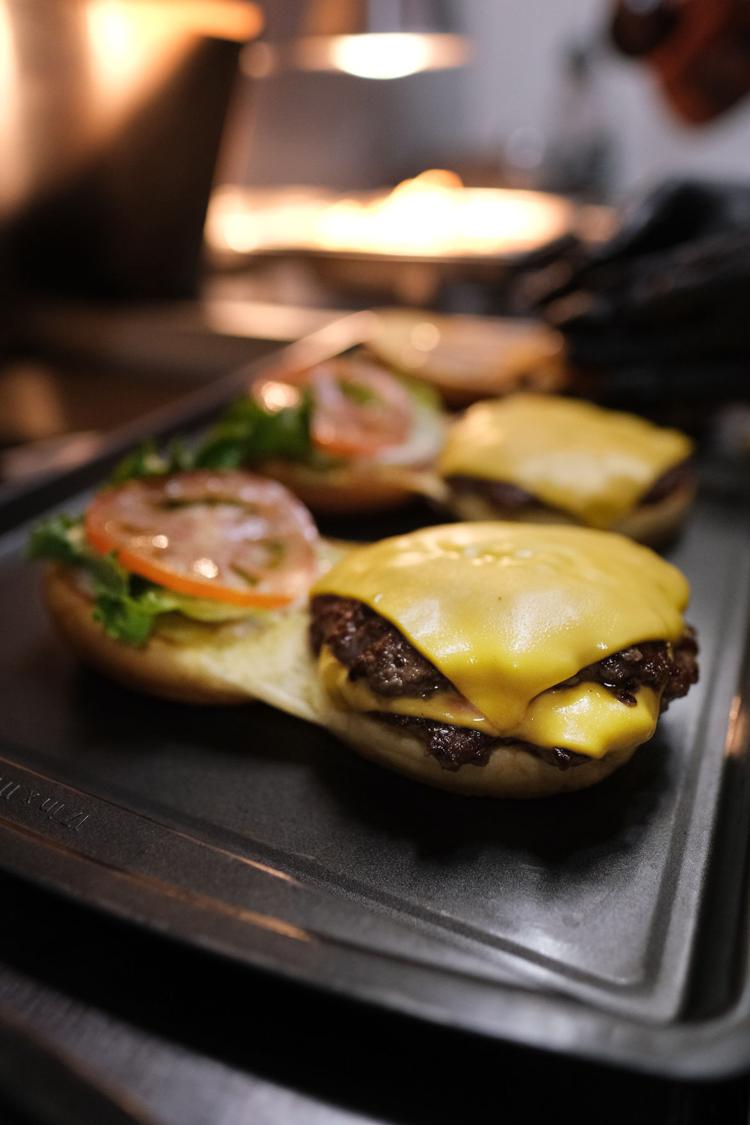 So how did two food newbies make it work? According to De Asis, a lot of trial and error.
"It's all just like, 'Oh this would be good with that. That sounds pretty good!' And then we just whipped it up. If anything, our sauces – a lot of people, we got a lot of recognition for our sauce when we first started – and those sauces are all made from scratch. And throughout the process while making them, we're just like, 'Whoa, this is pretty good.' Just throwing a bunch of random ingredients together."
In other words, there's no method to the madness, which explains how they wound up with burgers as different as the Classic – "a good, solid beef blend; American cheese; lettuce; tomato; and our sauce. That's it. ... It's for the purist," De Asis says – and Piggy Smalls – a double bacon cheeseburger sandwiched between glazed donuts – on the same menu.
Keeping it simple
But for Stax, it works, and that's because it all comes back to simplicity. In total, you'll find just five burger options ranging from $7 to $9.50, and three kinds of French fries (Waffle Fries, Pizza Fries or Boonie Style) on the menu, along with craft beers from just three SoCal-based brewers.
"When you go to a restaurant and you just see a menu with a hundred items, it's just – it can get overwhelming," De Asis says. "Simplicity is just 'less is more.' "
Plus, "we don't have any background in (food and beverage)," De Asis added, "and moving from serving (at) outside events to an actual restaurant, we wanted to get the operations down rather than put up something that's a full menu restaurant, and crash."
True to the Stax culture, "none of us are cooks," De Asis says. "We don't hire professional chefs." Instead, they've followed in the footsteps of other young restaurateurs.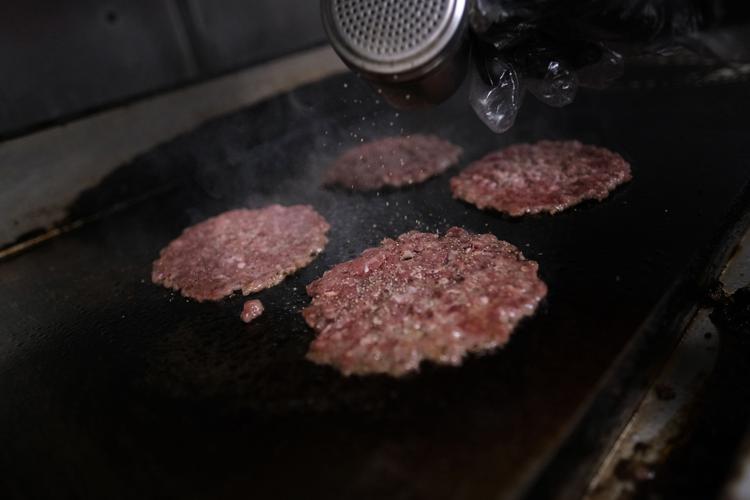 'We're just inspired'
"We also got some of our influences from the owners of Afters Ice Cream in California," Mendiola says.
"It's the same thing," De Asis says of Stax. "It's just two young guys not knowing anything about the (food-and-beverage) industry – they just opened up an ice cream shop."
Mendiola says, "They pretty much just saw an opportunity that was missing in the community and then decided to fill that void with what they thought would be great for where they are."
"We're just inspired to bring that food experience here," De Asis says. "We're just a bunch of youngins doing our thing."