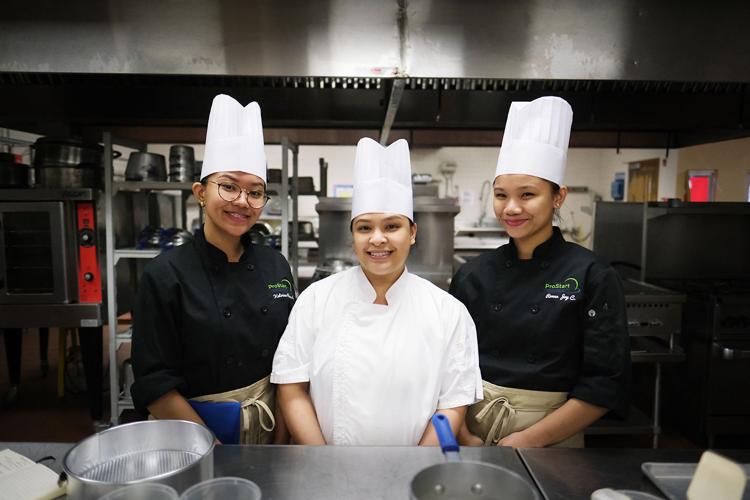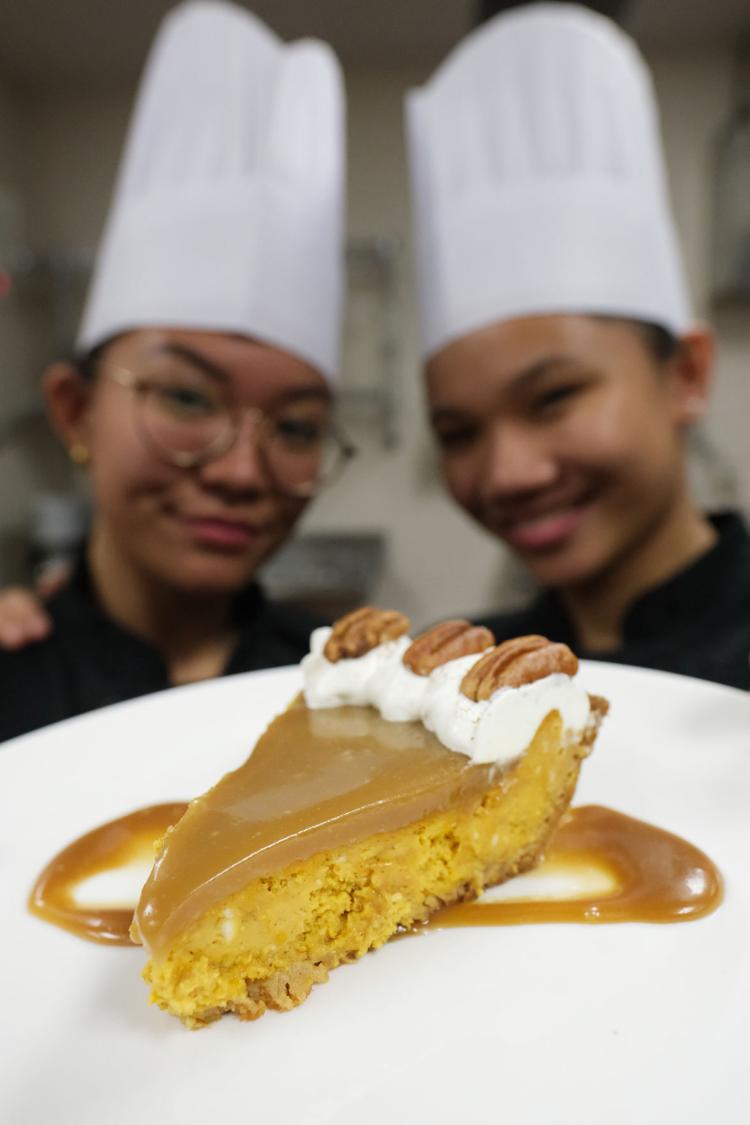 Welcome in the new year with a festive dessert recipe courtesy of the ProStart program at Okkodo High School. The three-year program teaches students the foundation of culinary arts, from food safety through what it's like in the workplace to culinary math and presentation.
"We choose students that are really serious about being in the industry," said instructor chef Kennylyn Miranda, who was once a student in the program, "I see a lot of myself in my students."
Miranda along with seniors Ronna Cariazo and Katrina Rose Aquino walk us through preparing the perfect finale to any dinner in 2020.
"It's very simple. Anyone can make this at home," Miranda said. "The whole process takes about 45 minutes."
What you will need:
Crust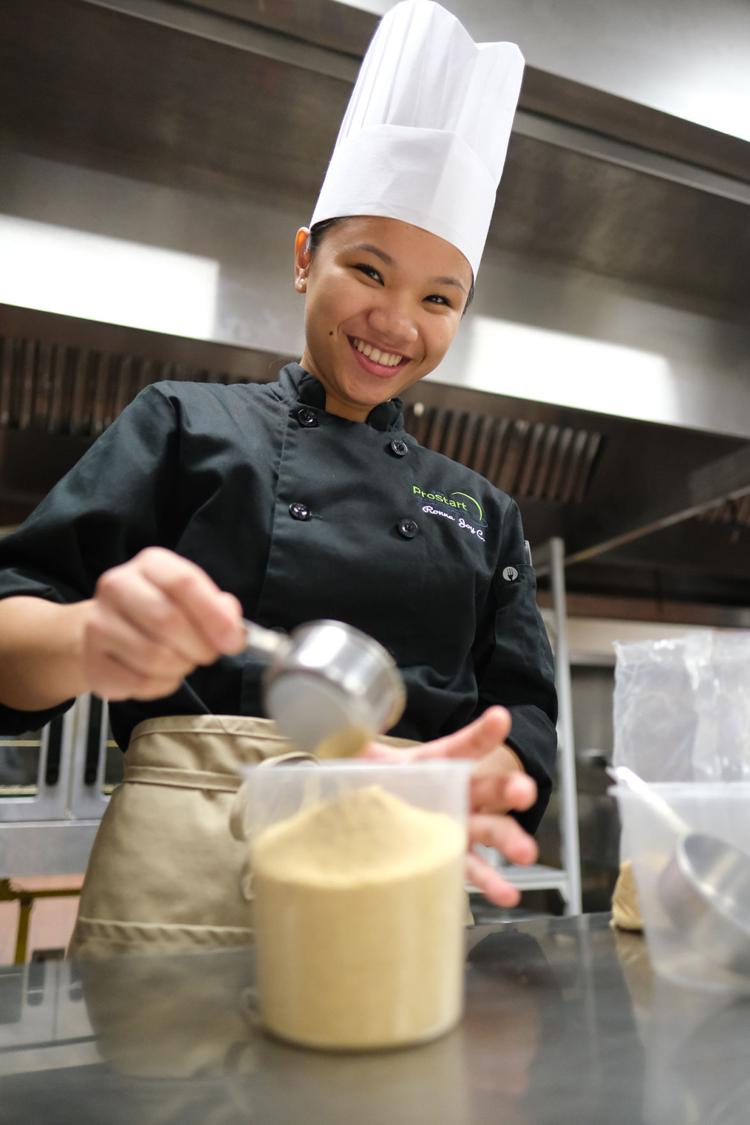 1 ¾ cup of smashed graham crackers
½ cup of melted butter
Filling
1 ½ lb. of cream cheese (three 8-ounce packages)
2 cups of canned pumpkin puree
2 eggs and 1 egg yolk
1 ½ cups sugar
2 tsp pumpkin spice
2 tsp vanilla extract
Sauce
I cup butter
I cup cream
I cup brown sugar
I cup pecans
First prepare the crust by mixing the crushed graham cracker with the melted butter and pressing the mixture evenly into a pie pan.
Next, mix the filling.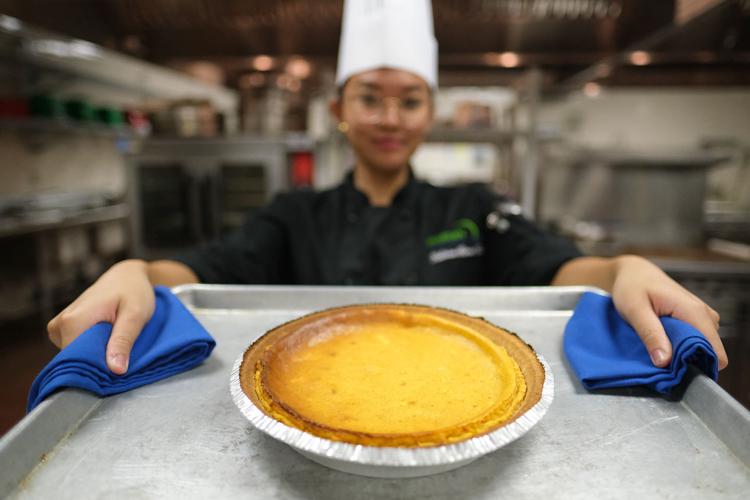 "The first step is to take out the cream cheese and allow it to come to room temperature so it's easy to mix, because we want our cheesecake to be very fluffy," Miranda said.
Beat the cream cheese with a tabletop or handheld mixer until it's smooth and fluffy.
"Once we get our cheesecake to the certain fluff, we go about and incorporate our egg mixture, and then our sugar," Miranda said.
Blend well to make sure no clumps remain.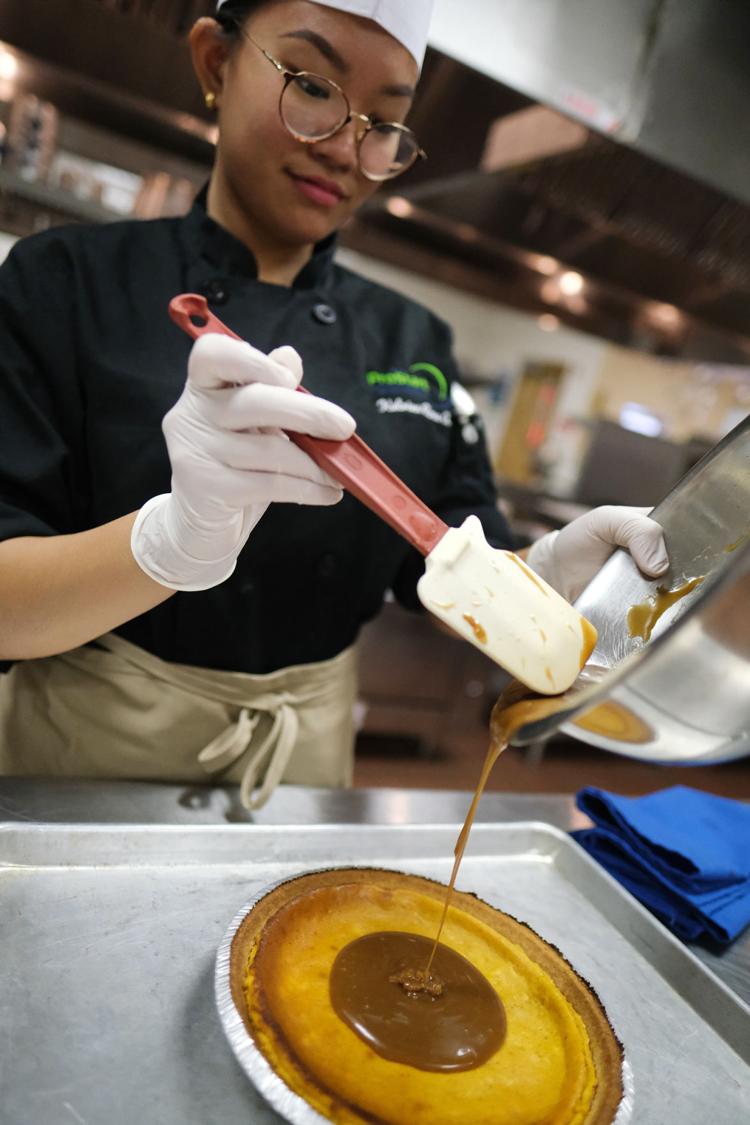 "Once that is fluffy and there are no clumps we can go ahead and add our pumpkin puree, our vanilla extract, and pumpkin spice," she said.
If you don't have pumpkin spice, you can make your own with nutmeg cinnamon and allspice at home.
Blend thoroughly.
"It's really important to not have any clumps of cream cheese because if you bake it, the pumpkin will show little bit of orange and the cream cheese will show little bits of white," Miranda said.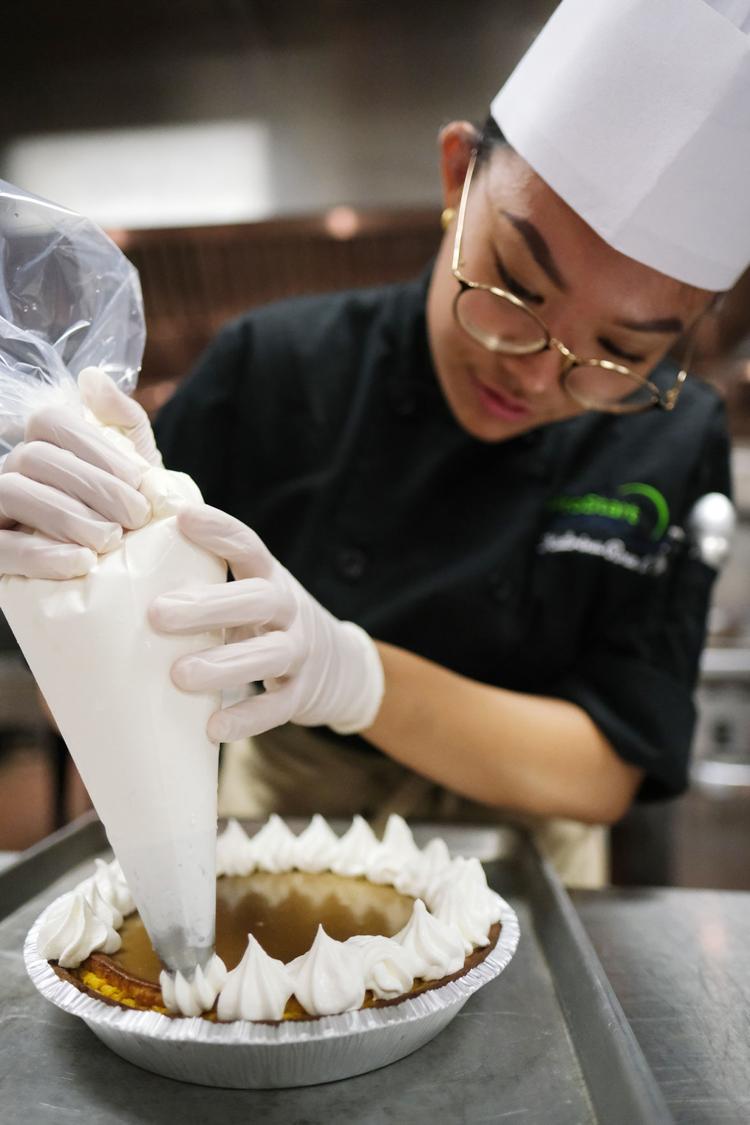 Pour your filling mixture into the crust until it's about 3/4 full. Then bake the cake at 350 degrees for about 30-45 minutes.
"If you want to go an extra step further, you can add the caramel praline pecan sauce," she said.
While the pie is baking, prepare the sauce.
Mix butter and brown sugar and simmer until thick, add the cream and continue to simmer until the sauce reaches a caramel consistency. Be sure to continue to stir it constantly so it doesn't burn.
"It very easy and simple, a one-pan kind of deal."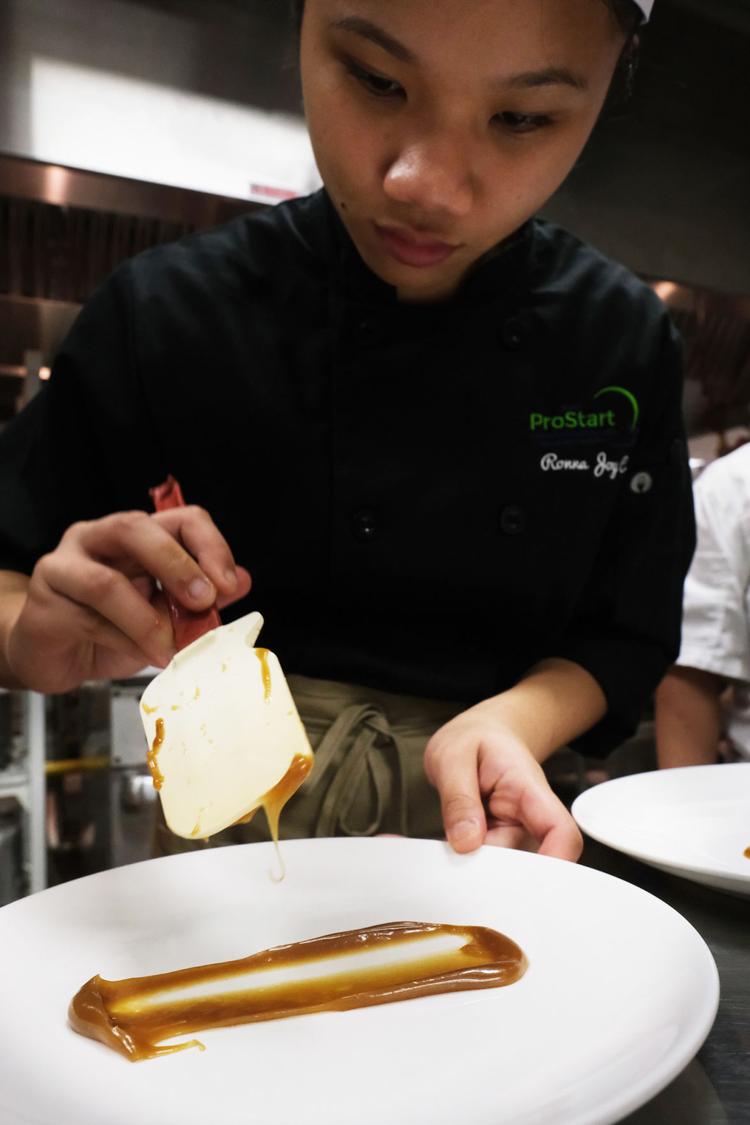 Pour the sauce onto the pie and place pecans along its edge.
"Voila! You have a pumpkin cheesecake with caramel praline pecan sauce," Miranda said.
Grab a fork and enjoy a delicious start to a year we hope will be safe, prosperous and happy for all.