"A father comes home from work around 5:30 after a 10-hour work day, the missus is tired after watching the kids all day long, but the kids are like 'Daddy, daddy, can we go get some ice cream?'
So, they bring the family down and daddy gets his beer next-door, mom gets her cigarettes and, maybe some pickled papaya, and they're happy. The kids are already here eating their shave ice and ice cream, and they're happy. They all congregate right here, and everybody's content."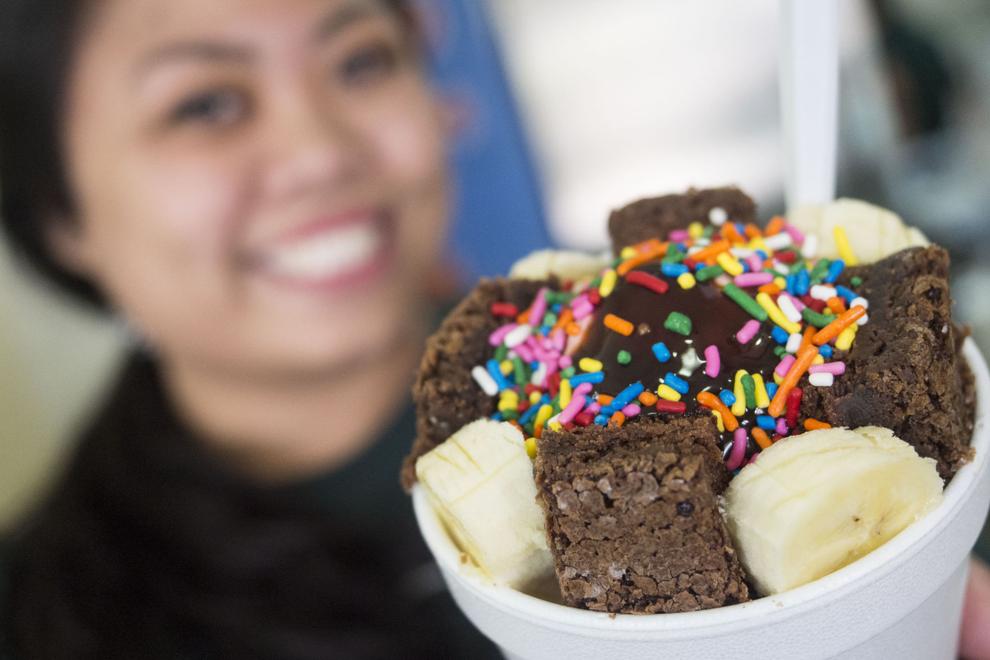 That's what Mt. Lam Lam Sno n Ice Cream owner Joseph San Agustin described as a typical scenario at his sweet-tooth sanctuary and next-door retail store.
At the age of 59, San Agustin, or "Joe-San," is still growing his near-20-year-old business. While the Dededo dessert place has seamlessly woven itself into the fabric of its northern community, the small business came from humble beginnings. 
In 1997, Joe-San was on the cusp of retiring from a 20-year military career when he decided he wouldn't resort to sitting idle at home.
"My wife said to me, 'What are we going to do after this?' We threw ideas around a few times and I said, 'I really don't care to work for anybody else, I'd like to work for myself.' My wife felt the same way, and the next thing we knew, we went into business!"
The bright idea was followed by the birth of Mt. Lam Lam Sno n Ice Cream, although, not the same one we know today.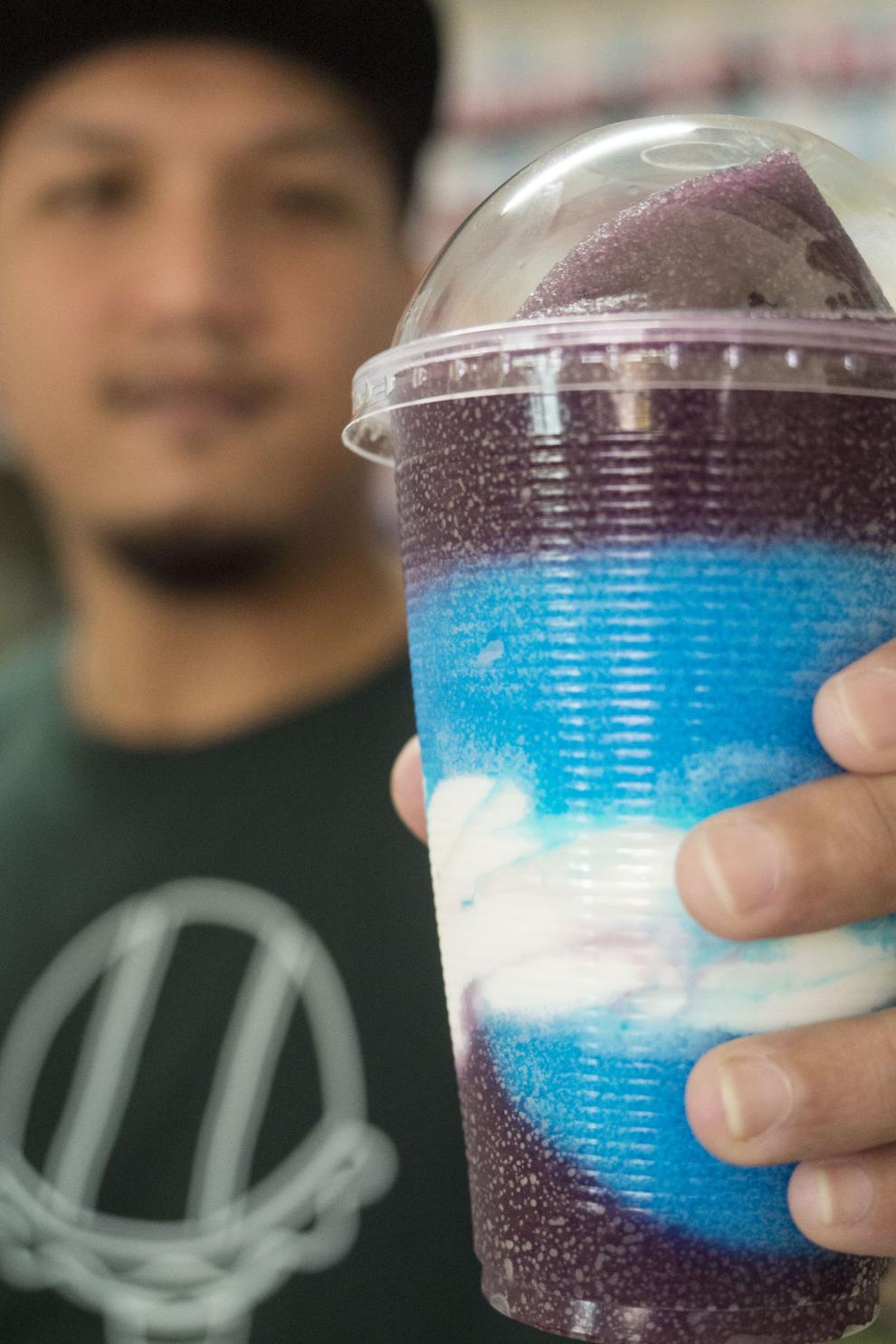 When the hot dessert spot opened in April 1998, the family of five operated out of a food truck at the newly constructed Chamorro Village, one of the landmark's original leasers, Joe-San said.
The product? Traditional Hawaiian-style shave ice, sitting atop a bed of smooth ice cream.
Humble beginnings to booming business
The father of three said he chose the timeless dessert as his newest business venture for no other reason than he values happiness and enjoys spreading smiles.
"You could be fighting in the car on the way to the store, but as soon as the kids get their ice cream and shave ice, everyone is smiling again," San Agustin said. "I watch the kids, who are just jubilant that they're getting a treat. They get back in the car, and they're happy."
For their first nine years in the island's capital, Mt. Lam Lam spread joy and widened smiles as business boomed, leading the San Agustins to inevitably outgrow their food truck fling.
"We realized that if we really wanted to make a statement, we needed to get a real foundation going. History was in the making."
This new foundation would place roots in the family's home village of Barrigada, moving the business to its first brick and mortar location along Route 8 in 2007.
At the same time Mt. Lam Lam hit constant strokes of luck, Joe-San had been piloting aircraft for an airline all the while, he said.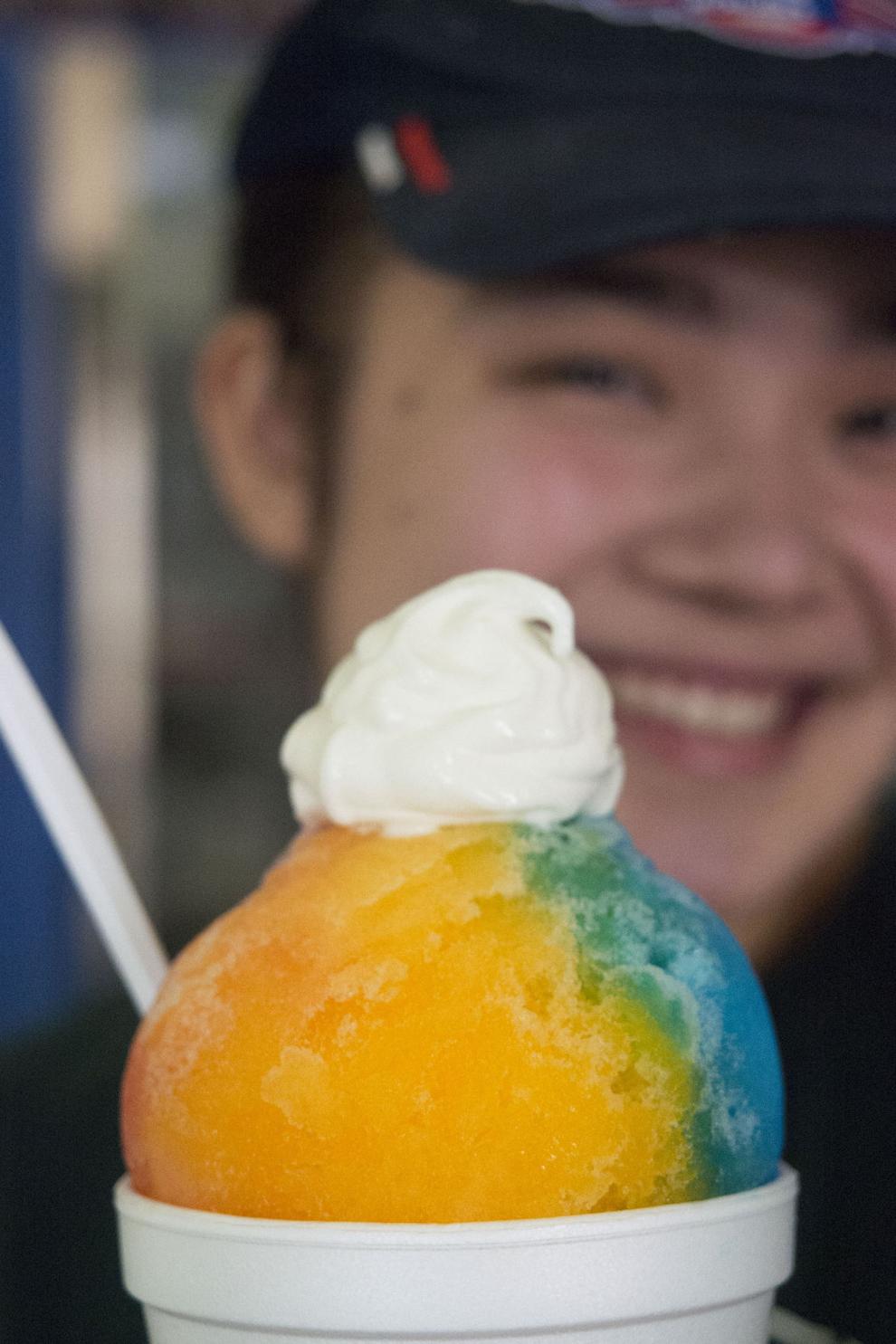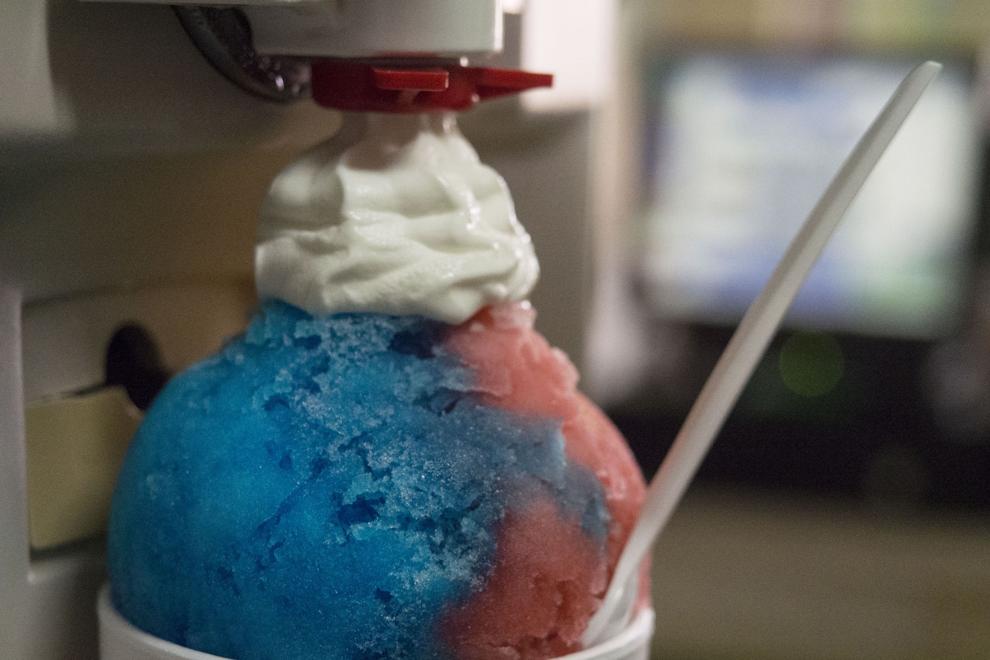 San Agustin praised his wife, Maria, the beauty and brains of the shave ice operation. A longtime nurse, Maria San Agustin caters to her customers as if they were her family - with care.
"Too much credit goes to me, but that young lady over there is the pillar," Joe-san said, motioning towards his wife. "While I've been flying, Mrs. San Agustin has been the anchor. She is the stick and rudder. I just pay the bills, but she's the genius behind our concept. My job is to support her."
Bonded by business and a knack for helping to balance each other out, the San Agustin family continued to see Mt. Lam Lam grow. Expansion in mind, they left their Barrigada roots after four years.
In 2011, the shave ice shack moved to its present Dededo location, just down street from the iconic Santa Barbara Church. 
Staying cool in the heart of Dededo
Obtaining a former store property owned by the Taitano family, San Agustin said he decided to leave the mom-and-pop establishment's name as "R.S. Taitano Store" due to its longstanding, household name in the village.
Open since 19-tinake', the store is rumored to have been a village mainstay since before the church opened.
"I love this property. It's communal and right in the heart of the village. That's what I wanted," Joe-San marveled. "I wanted to be near a school, near a church, I mean you can't beat this place! It's certainly out of the way and you might have to look for it, but to me, the hunt and search to find this place is probably half the fun."
After renovating the decades-old store, San Agustin expanded the structure to include another business extension, where the present Mt. Lam Lam eatery is.
As far as business goes, only the location has really changed throughout the years, according to Joe-San. The menu, too, has remained reflective of its community with thoughtful prices and local character. 
"Our customers come here and they design their own sundae or shave ice concoction," San Agustin said. "Getting a treat here goes beyond comfort food. They put you in a peaceful and priceless place, and they're certainly not Tumon-priced either, and they won't be. Everything is locally tuned."
With a familiar Guam personality poised throughout the menu, Mt. Lam Lam has a homey feel and ordering can be just as fun as the product tastes.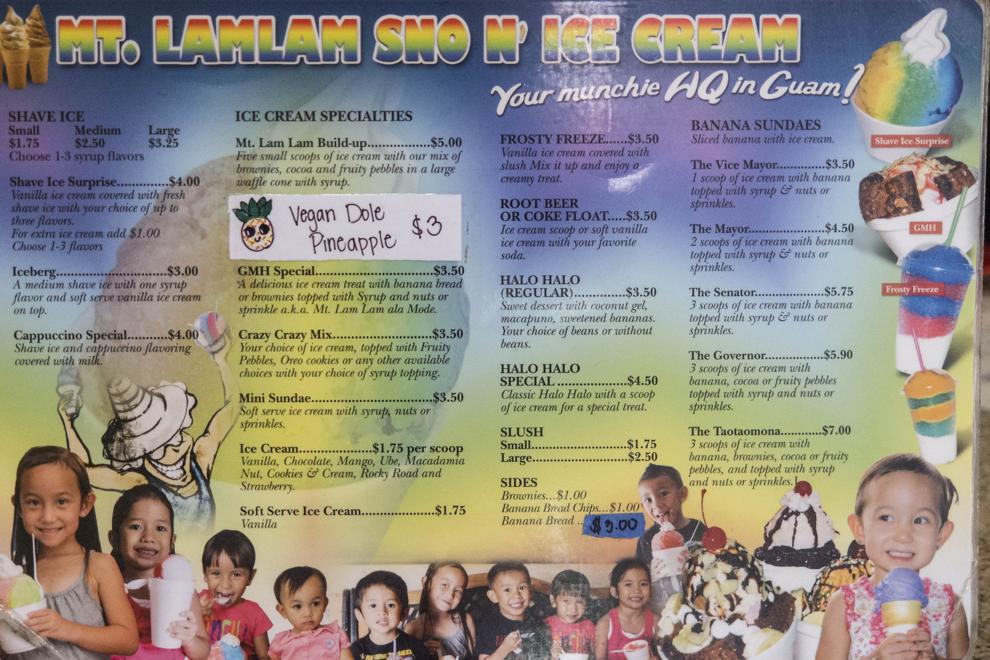 For just $4.50, customers can try "The Mayor," which is two scoops of ice cream and banana, your choice of flavors, topped with syrup and nuts or sprinkles.
"When I was in Barrigada and somebody wanted The Mayor, they'd say, 'Can I get a June Blas?' Here in Dededo, they'll say, 'Can I get a Melissa Savares?'" Joe-San joked.
For exactly $5, island residents can marvel at an up-close mock-up of the U.S. military buildup, made within the confines of a dessert cup.
The Mt. Lam Lam Buildup comes with five scoops of ice cream, your choice of flavors, with a mix of brownies and cocoa and fruity pebbles in a large waffle cone with syrup.
"It might be the only buildup you see!" the owner laughed.
For only $3.50, you can take a questionable, yet special trip to the Guam Memorial Hospital from the comfort of your cup at Mt. Lam Lam.
The GMH Special ala mode comes with ice cream, banana bread or brownies and is topped with syrup and nuts or sprinkles. Chock full of calories and sugar, you might not know where you'll end up after devouring it!
On the flipside, customers can stay on the lighter end of the menu by trying the Dole Pineapple Whip for $3.
A family business that gives back
Similar to that of a tangy frozen yogurt, this vegan dessert item is still a sure treat on any of Guam's hot days.
"People come in here and they'll say 'I'm diabetic' or 'I'm watching my waistline, do you have anything light?' and I'll say 'We got water!" San Agustin said humorously. "Frankly, I think the Dole Whip is a good alternative, and it's vegan."
Aside from the awesome treats Mt. Lam Lam keeps in stock, the family business still has plans to further grow as they near their 20th anniversary next April.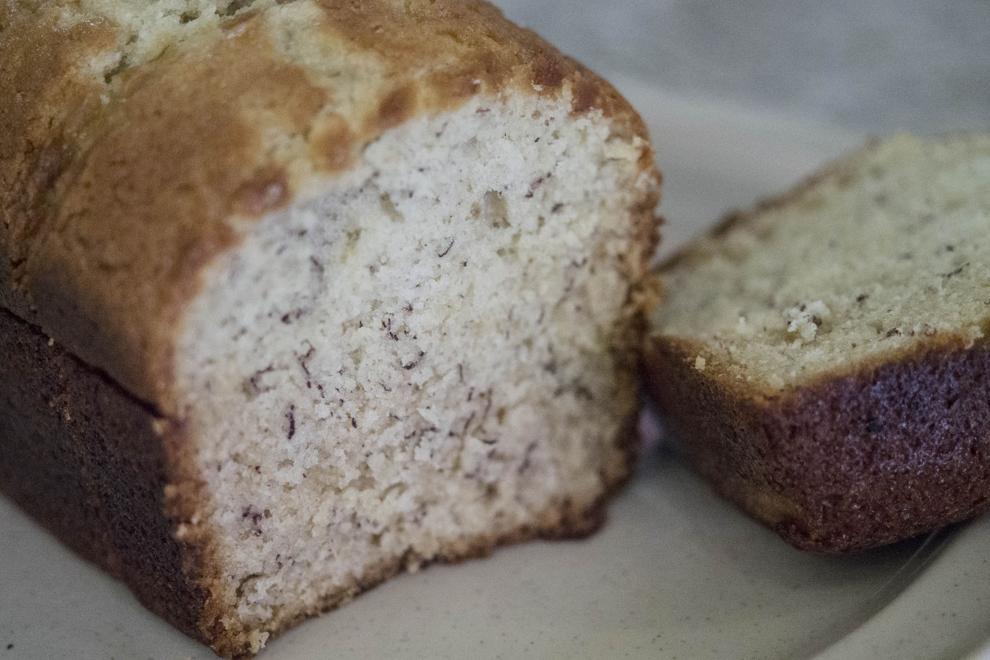 With the upcoming milestone, the community has a lot to be thankful for – and not only for the sweet sanctuary Mt. Lam Lam Sno n Ice Cream provides from island heat and child tyrants – but for symbolizing what it truly means to be a small business on Guam.
"We've been doing our best to inject ourselves into the community. We contribute to the church, the schools, the mayor's office, the police department and the fire department," San Agustin said. "The business has been good for our family, but we try to be part of the community not so much as a business, but as a mutual friend. We want to continue the family aspect of this and we plan to be here for a while."