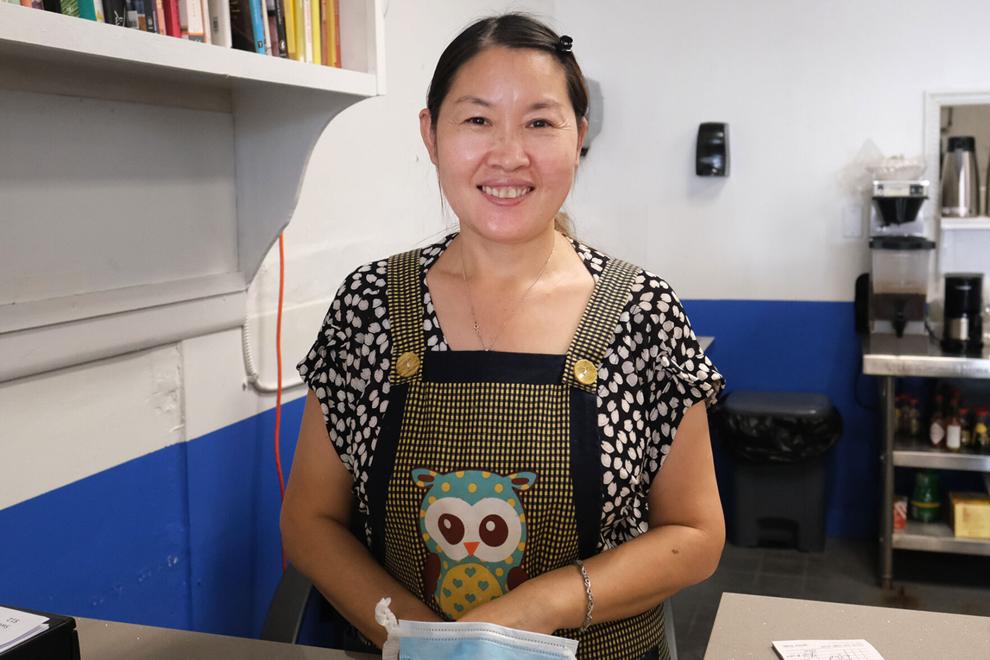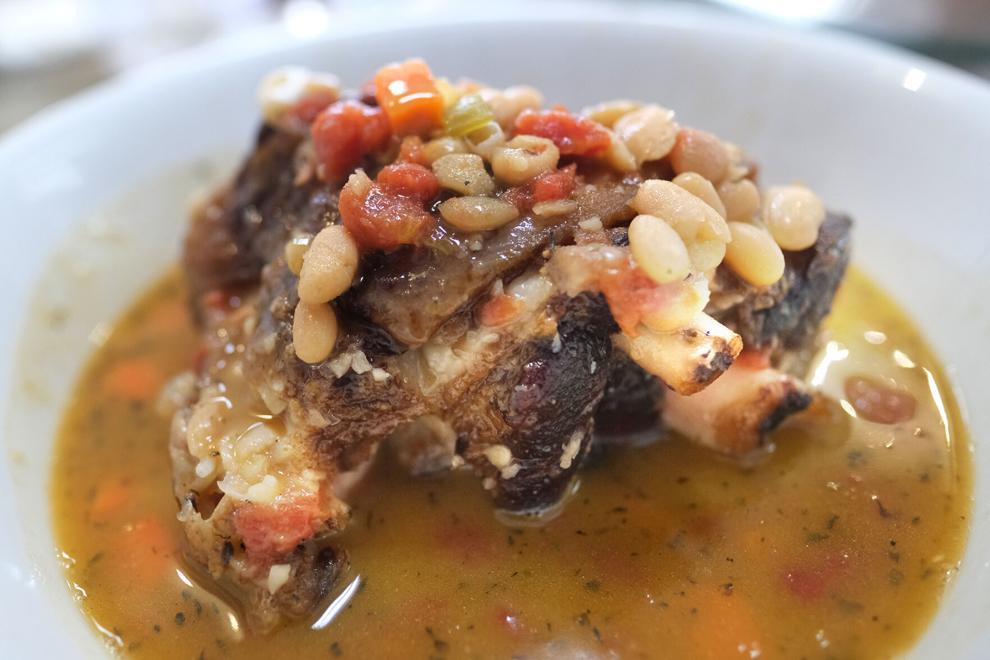 Large portions and good value have led Cafe Mart, a new restaurant start-up at Compadres Mall, to establish a foothold of new, regular customers through a combination of old-fashioned word-of-mouth and some newfangled technology known as social media.
Owner Hong Sablan has teamed with James Birk, a Culinary Institute of America grad with more than 40 years of experience in the corporate food and beverage world, to create a menu with international flair but with the addition of dishes that can only be described as island comfort food.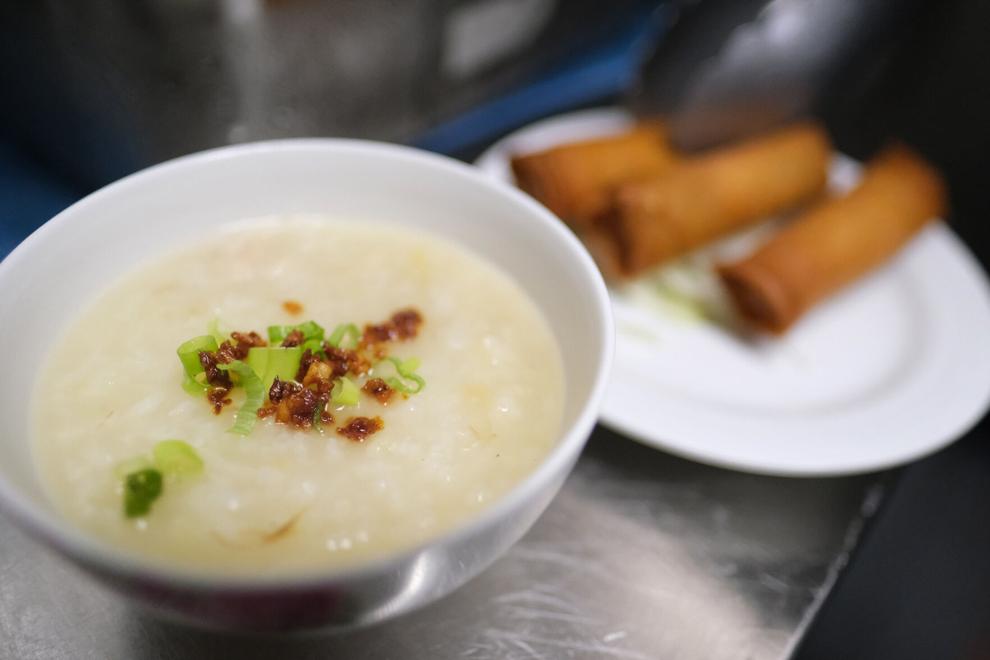 "We developed a reasonably priced menu with generous portions with tastes of the world," Birk said, describing the menu and concept. Sablan and Birk had careers that overlapped at the former Fiesta Resort in Tumon. Hong runs a tight ship and is quick to greet customers as they enter the dining room. She is already on a first-name basis with many return customers to the restaurant.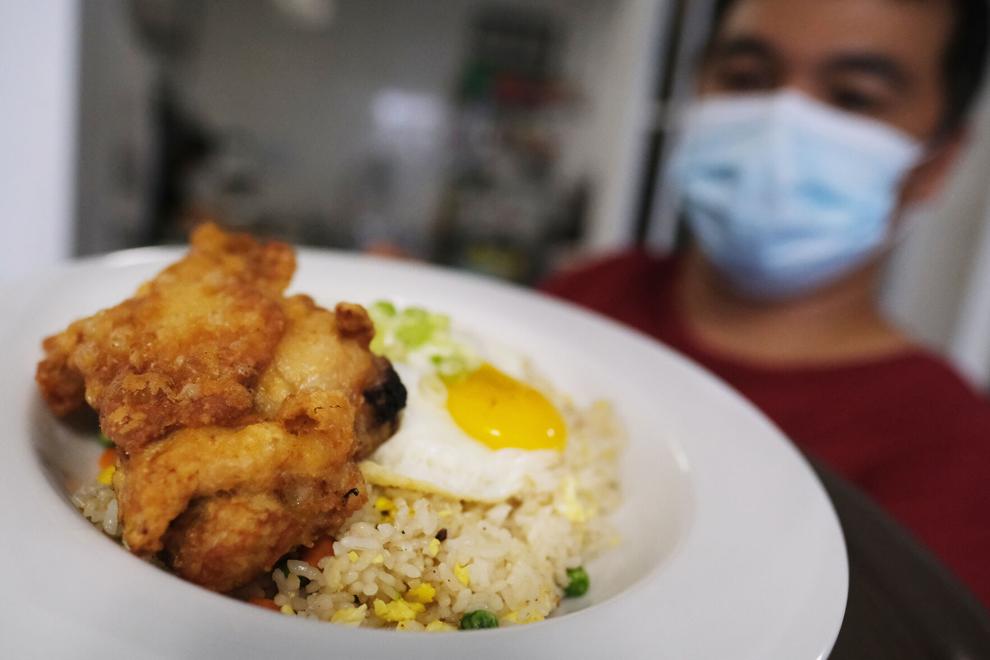 "We opened the restaurant on May 8 of this year," said Hong. "Business is slowly getting better."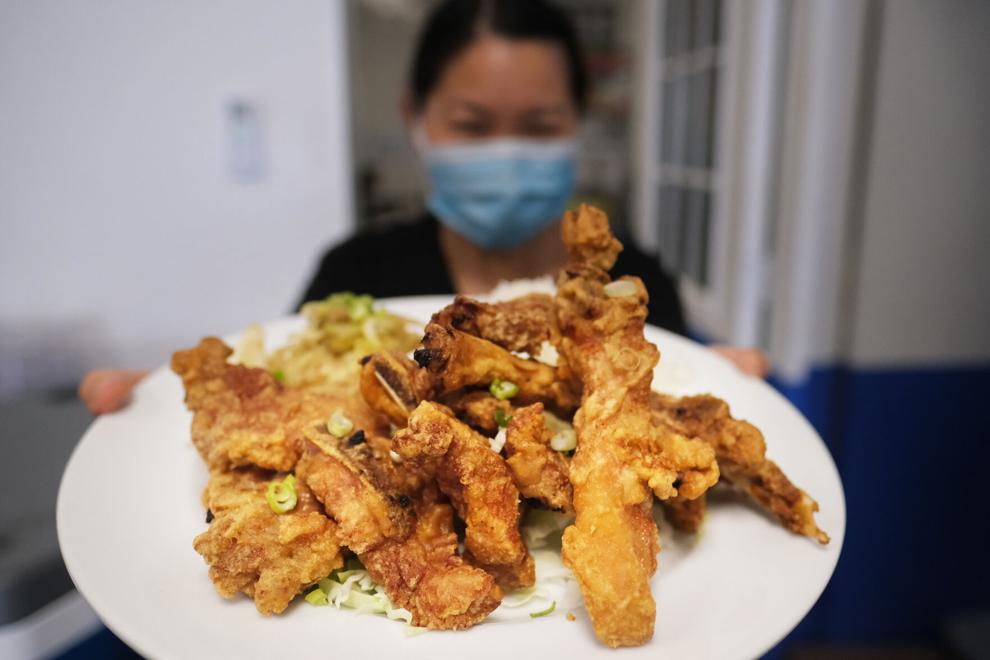 The portions are generous, and the price includes a cup of arroz caldo (a Filipino chicken-and-rice porridge) and a serving of lumpia as an appetizer for every order. One of the top dishes is beef shank soup, a hearty beef soup with a hefty portion of stewed beef shank. The big bowl arrives with the tender shank surrounded by bok choy, long beans and an ear of corn. The similar Filipino version is called bulalo, and the CHamoru variation is known as kadu.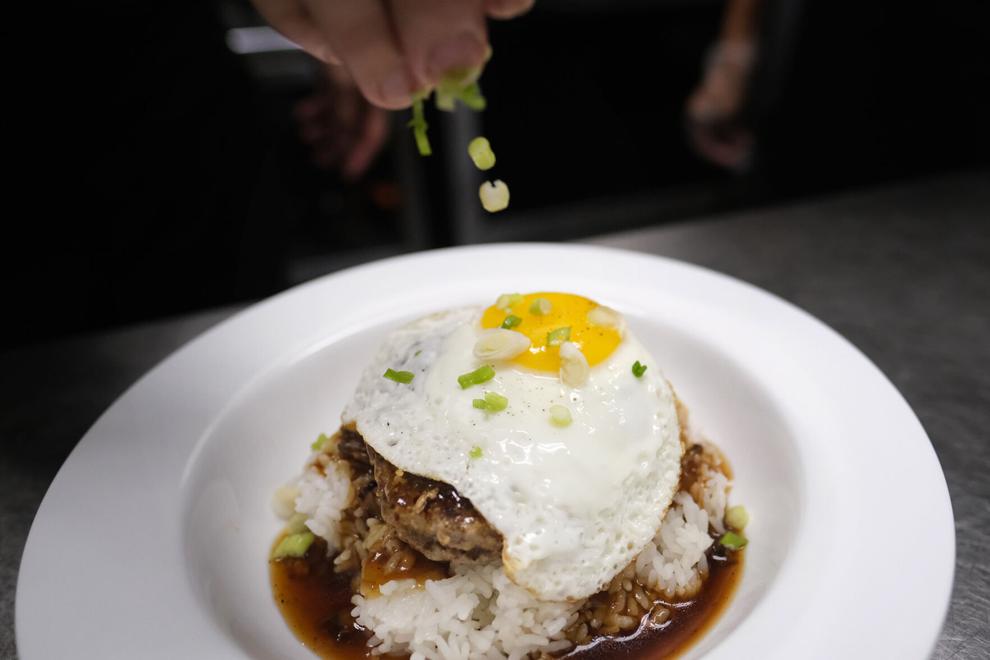 For lunch, the restaurant has a one-choice, two-choice steam table setup with a selection of prepared items for those who need to grab a quick bite on the go.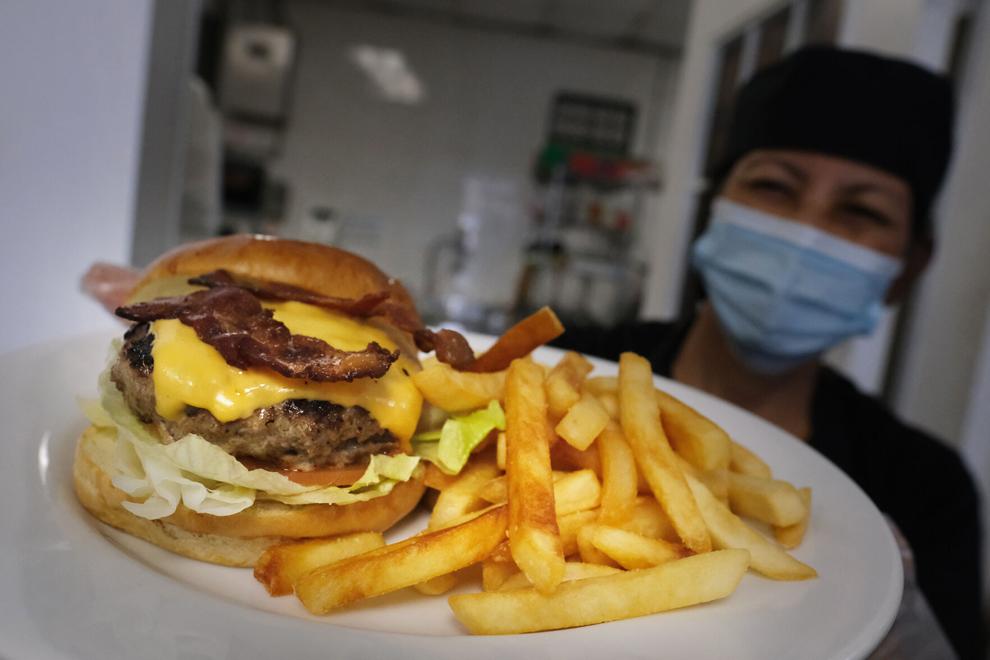 The local inspirations on the a la carte menu include braised ham hock with white beans that is quickly becoming a favorite. The restaurant serves a straightforward loco moco, a 7-oz. beef patty atop rice and of course topped with a fried egg and gravy. There are also many return customers for the deep-fried parrot fish, which comes in at a very reasonable price.
'Satisfied every time'
Lina Flores, a frequent poster of food content to social media, was a customer at Cafe Mart restaurant early on.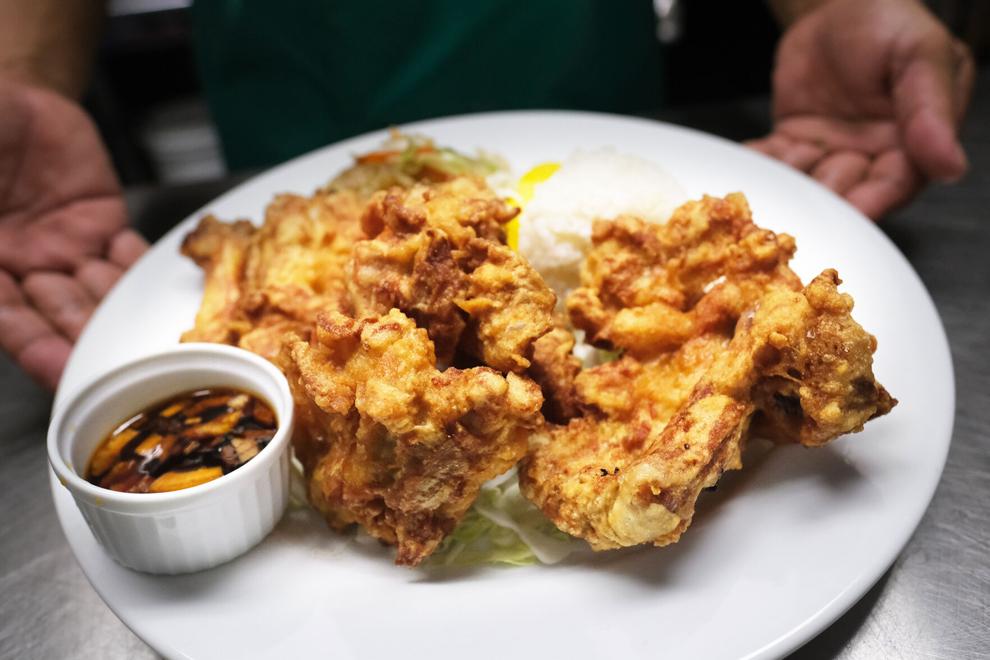 "I frequent Compadres Mall, and I noticed a new place. They posted pictures from the menu in their window, and the choices caught my attention," she said.
"The service is always very attentive and I've been ordering something different from the menu every time I visit. I've been very satisfied every time."
Hong Sablan said she had a dream, and now her dream is a reality over at Compadres Mall.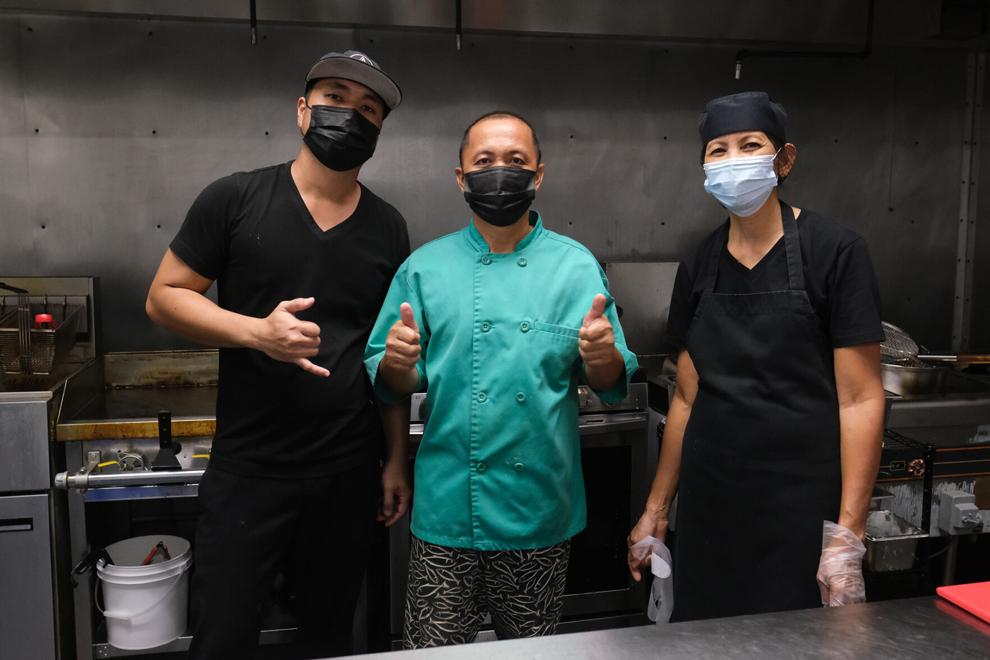 "It's always been my dream to open a restaurant, because I love cooking and I love food," she said. "I want my customers to be happy with our food."