One of the most well-known international chain Italian food restaurants began when young Masaaki Honda set out from Japan for Italy in 1962. The ambitious Honda graduated at the top of his class from the National Culinary Academy of Italy and refined his skills working at some of the country's best eateries.
In spring 1978, he opened the first Capricciosa in the high-energy Shibuya district of Tokyo. The tiny 20-square foot eatery quickly became popular for their large authentic Italian dishes. The enterprise was heralded as the beginning of a boom in casual Italian dining.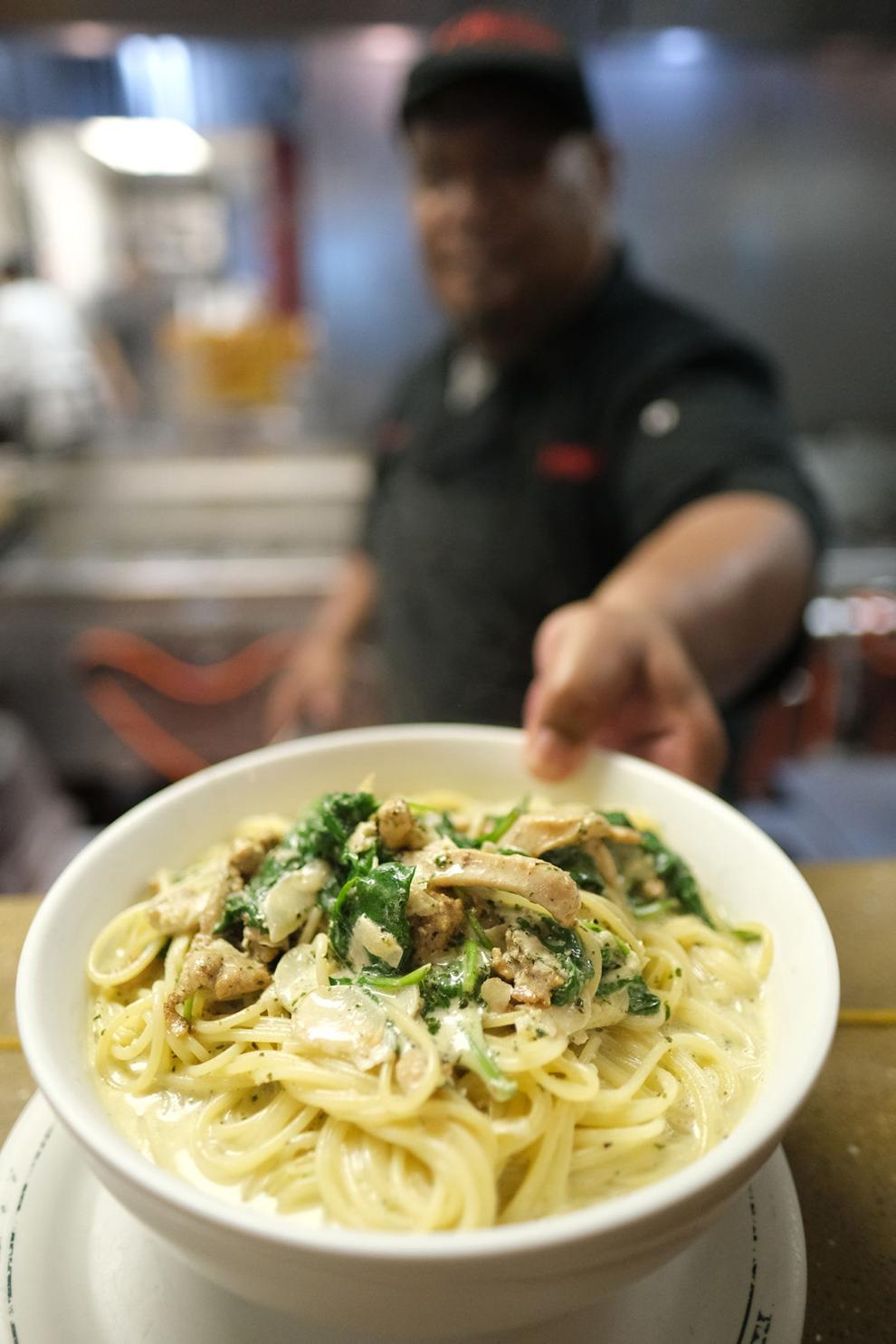 Chef Honda continued to open Capricciosa around the world until until he fell ill and passed away at the age of 44. Jana Esperon, a manager at the Capricciosa in Tumon at Pacific Place said they still try to live up to Honda's high standard for maintaining consistent flavor. He was said to relish hearing the word "delicious" from as many of his patrons as possible.
"He wanted to make sure people came back. He wanted to see the smile on their faces," Esperon said.
The Tumon location opened in 1997 and is one of three location on Guam. In 1999, Capricciosa opened at the Royal Orchid Hotel followed by the largest local location at the Agana Shopping Center.
"We have generation of families that have dined here," Esperon said.
Early last year, the Tumon location was renovated and expanded to make the space even more inviting and comfortable.
"A lot of people are still surprised when they walk in there is definitely a lot more space," she said.
More space and plenty to choose from on a menu that has all the classic Italian pasta dishes plus hearty entrees, salads, soups and desserts.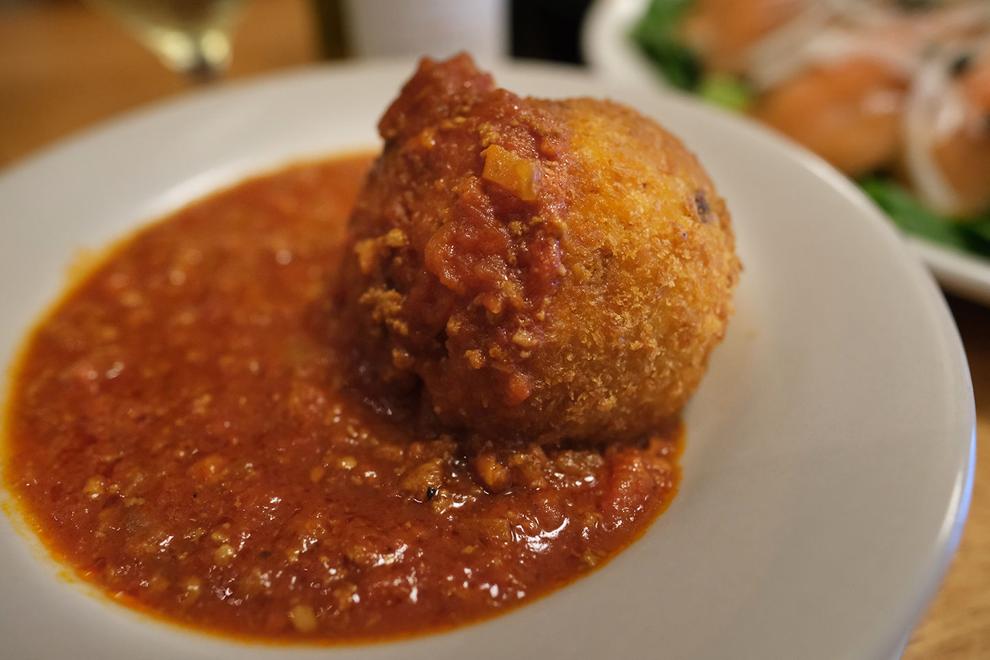 Esperon recommends the popular Sicilian style rice croquette for a starter. Break it open and warm Mozzarella cheese oozes out of a ball of rice mixed with peas, rolled in bread crumbs, deep fried and smothered in meat sauce. The portion is large like all of the dishes at Capricciosa, so sharing is definitely recommended.
"One dish can feed two to three people or even more," Esperon said.
Following such a hearty appetizer Esperon suggests the Genovese pasta tossed with pesto, olive oil and topped with pine nuts for or something "lighter but definitely flavorful."
Alternatives to pasta include their grilled-then-baked rosemary garlic chicken. It's a whole chicken so you may have to ask for a to-go box.
All three locations are open daily for lunch.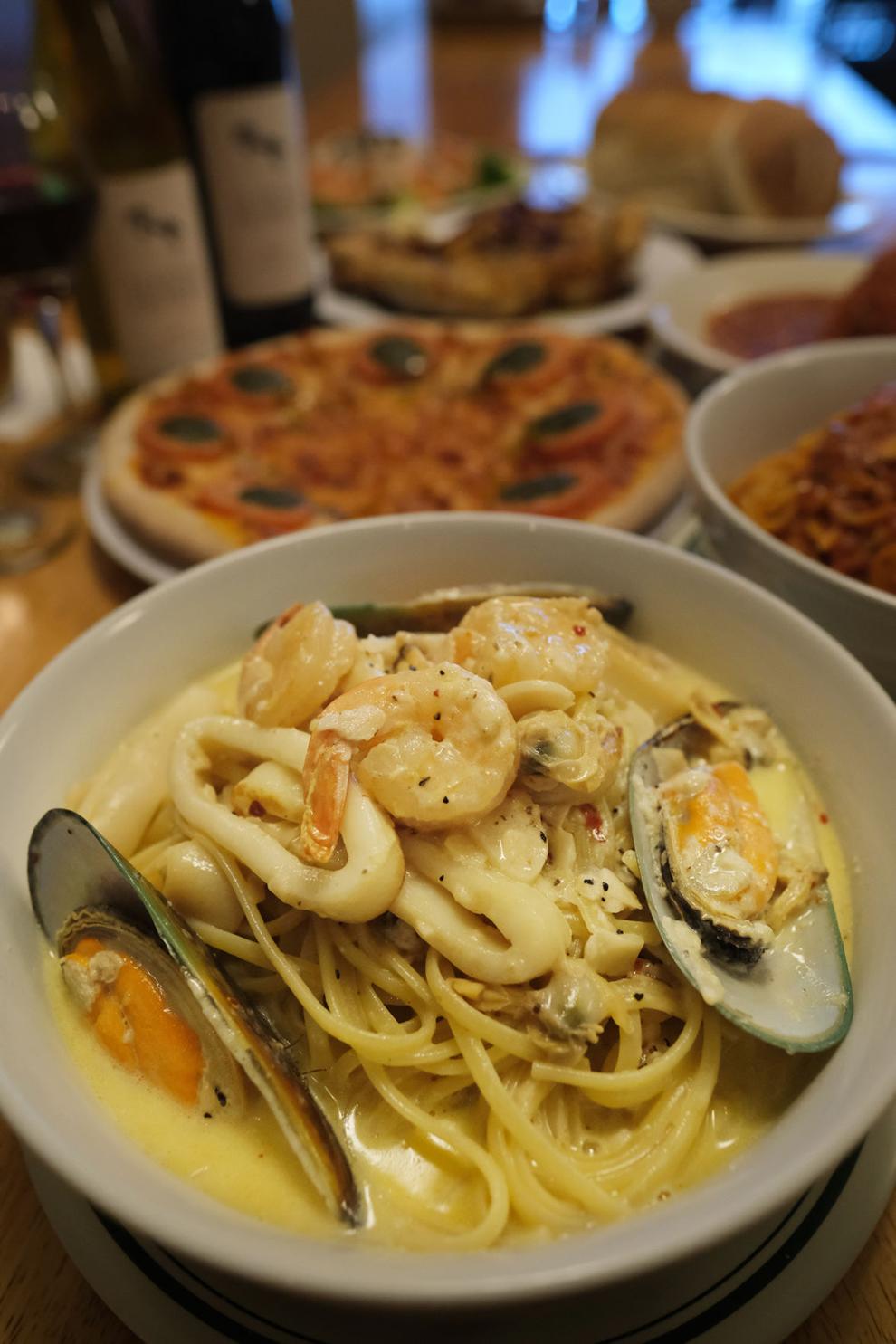 The thick and creamy clam chowder made with carrots, celery, and onions in a fresh baked bread bowl or the smoked salmon salad topped with white onion and capers make a good choice for a quick sit down break on a busy work day.
Or if you don't have time to dine in? Grab a Margarita pizza with a hand-tossed crust that's topped with fresh tomatoes and pesto.
A slice of homemade from-the-crust-up pumpkin pie or the tiramisu layered with lady fingers soaked in Kahlua, mascarpone cheese and whipped cream topped with sliced almonds and cocoa powder is the perfect way to round out the meal, even if it means the top button of your jeans needs a little "adjustment."
Delicious.
The fun, family-oriented vibe makes for a great choice for celebrations or for just getting together with a group of friends. A good tip is to call ahead if you plan to visit during their busiest hours for dinner between 6 p.m. and 8 p.m.
"We do fill up pretty quickly when it comes to reservations," Esperon said.
But no matter how busy they are the staff at Capricciosa works to get dishes out quickly and to make sure everyone feels welcome.
"We want to make them a guest for life," she said.
Chef Honda's legacy lives on.