For one week only, Taste at the Westin Resort Guam will offer a CHamoru buffet to celebrate receiving the Guam Visitors Bureau and Guam Hotel and Restaurant Association's 2018 Håfa Adai Spirit Award.
You'll find nearly every CHamoru dish you can think of at the buffet, in addition to several made-to-order stations, including a soup station featuring fresh parrotfish and ginger-infused coconut broth and a grilled seafood station, all in the name of the fiesta spirit.
Although Taste's lunch crowd usually leans local, Online & Field Marketing Manager Valerie Blas says the restaurant hopes to attract tourists as well, who might not otherwise have the chance to experience a true Guam fiesta.
'Make them feel like family'
"We want them to feel happy and like they're our brothers and sisters that are here – make them feel like family," Blas said. "We want them to take that Guam feeling back with them."
As an all-you-can-eat buffet, pacing is key: the fiesta menu features a roast pig, five types of kelaguen, three types of kådu and even a mom-and-pop-inspired pickle station, said Sean Jung, the Westin's executive chef. And of course, there's plenty of red rice.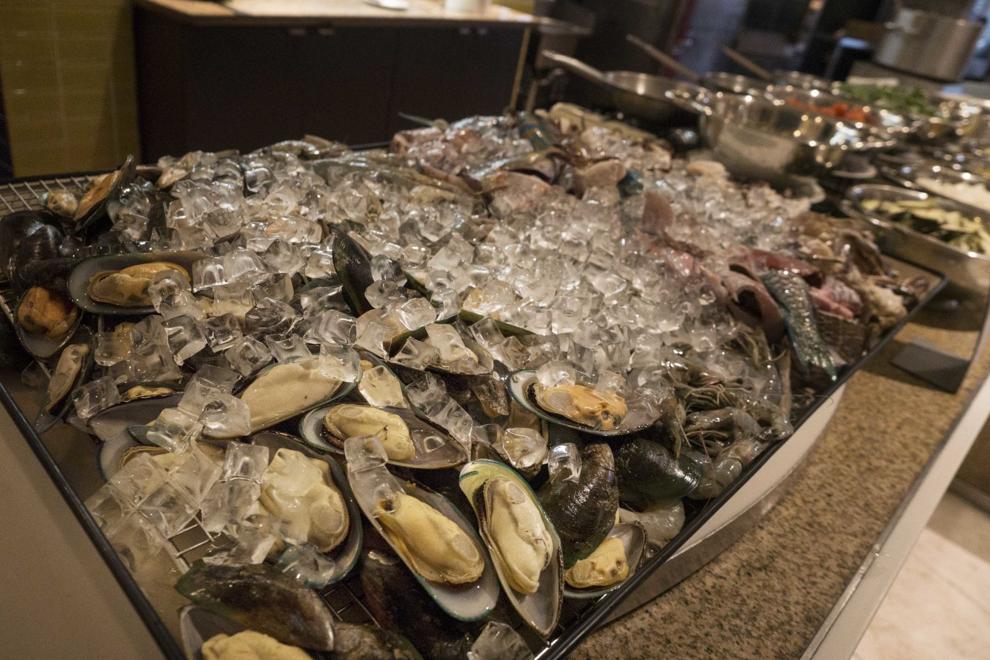 "The good thing about CHamoru cuisine is that it has its roots from many different places. You have a lot of influence from Japan, from Spain," Jung said. "It's a mixture of all different nationalities and races."
CHamoru food has changed over the years, Jung said, bringing in culinary traditions from those who have made Guam their home. Jung noted that pancit, one of this week's entrées and a fiesta staple, is actually a Filipino dish, served at Taste with a local twist.
Blas said the håfa adai spirit is celebrated year-round at the resort through island-wear Fridays and fiesta Fridays at the employee cafeteria. Taste, which normally promotes Korean cuisine in April, also features different CHamoru menu items each week.
Warmth and openness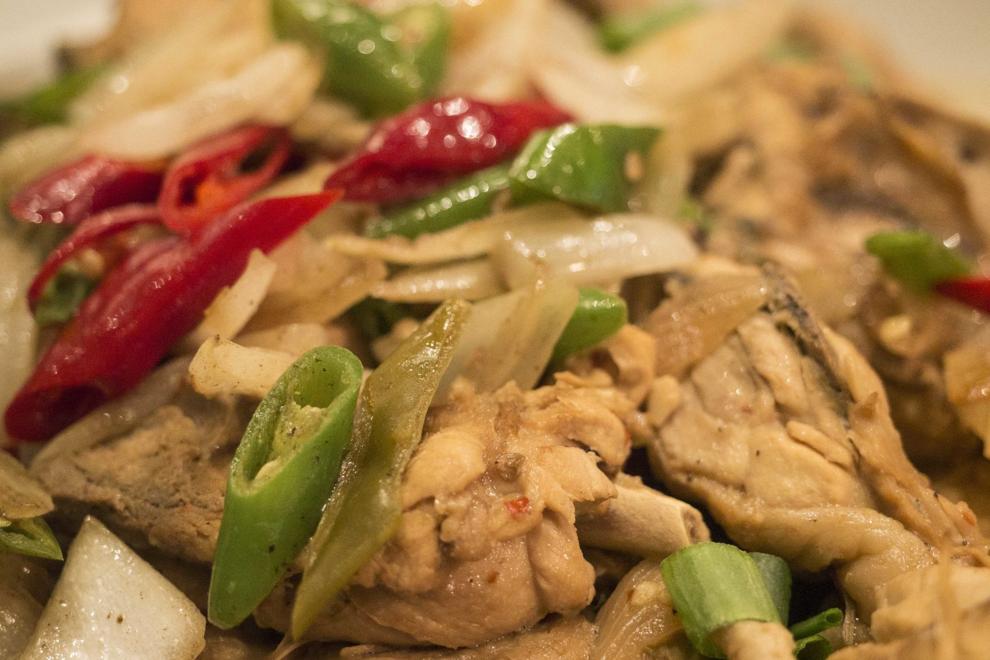 After living on the island for more than 30 years, Jung spoke of the warmth and openness of family gatherings around the world. But on Guam, he said, it goes even further.
"The thing about Guam, it's not just Guam families. They welcome everybody in, anybody to the fiesta table," he said. "You can't beat it."
The håfa adai lunch buffet is $35 for adults and $17.50 for children, and is open from 11:30 a.m. to 2:30 p.m. through April 20.