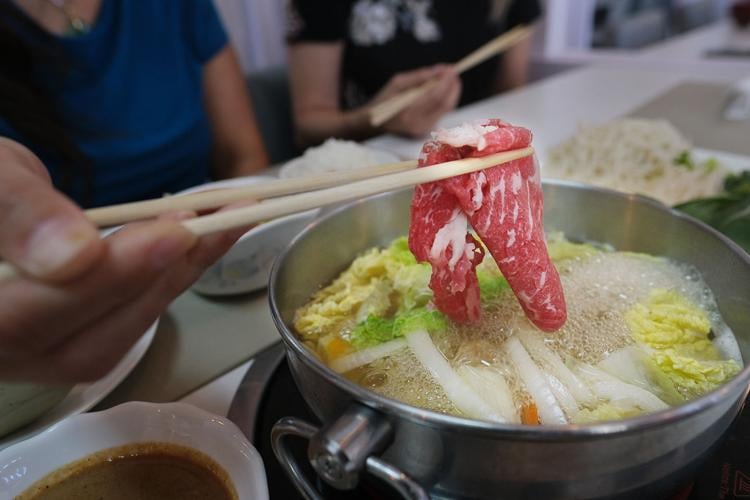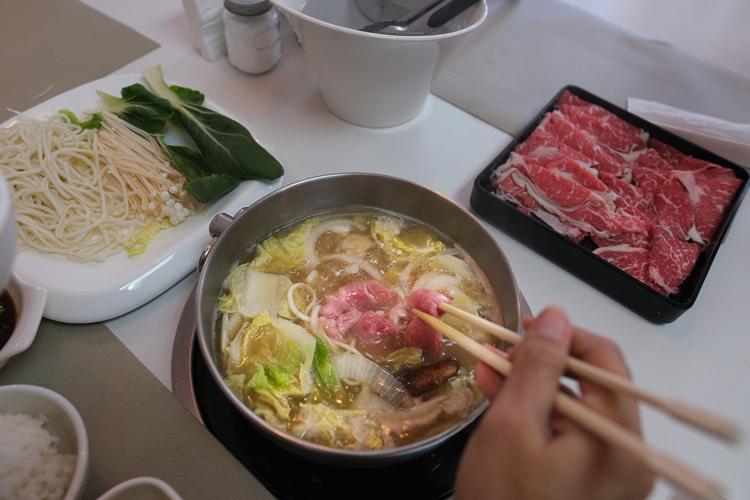 The popular Japanese hotpot dish of meat and vegetable dipped into a shared pot of hot water was named Shabu-Shabu in the 1950's but its origins stretch back to China and what is known as Shuàn Yángròu (instant-boil mutton.)
"The Chinese did it first and then Japanese took it and made it theirs," said Patricia Chu, manager of Century Restaurant, which her family has run for decades. 
"Usually it's just one big pot and everyone cooks it in the center family style," she said.
Last year, her father decided to bring a version of Shabu-Shabu to Guam.
"In Taiwan, Hong Kong, China and the Philippines mini Shabu-Shabu was really a big hit because it is individual pots for each person," Chu said. "My children loved it and they didn't have it on Guam. This is the first mini Shabu-Shabu."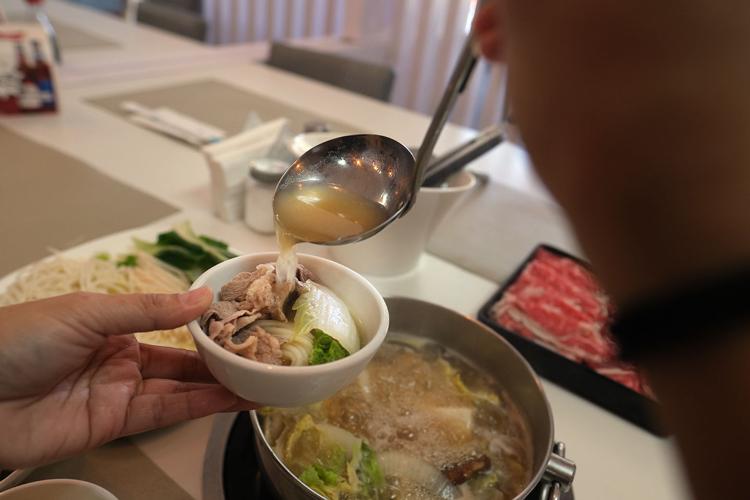 The Century Restaurant underwent renovations in 2018, complete with the installation of special induction burners built into the tables which only transfer heat to metal (not fingers for instance) and just about one year ago they introduced their house specialty.
Before that Century was known for burgers, fries, pizza and other quick and easy bites to satisfy those working up an appetite bowling in the adjacent alley or hitting up the bingo hall next door.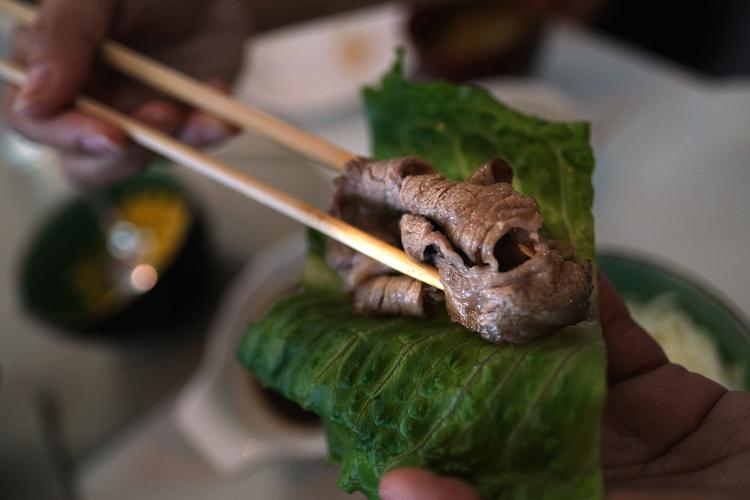 And while Chu wants to showcase their mini Shabu-Shabu it's worth a mention that the burgers are a crowd pleaser with a recipe crafted three decades ago by the restaurant's first chef.
A lot has changed at Century, but a lot has stayed the same. Take the chopped steak, an item Chu loved as kid and brought back on the menu after taking the reins.
"It tastes the same as when I was young. I put it back on the menu and now it is one of our bestsellers," she said.
Unlike most of the menu items the mini Shabu-Shabu takes time to make, and a little patience to eat.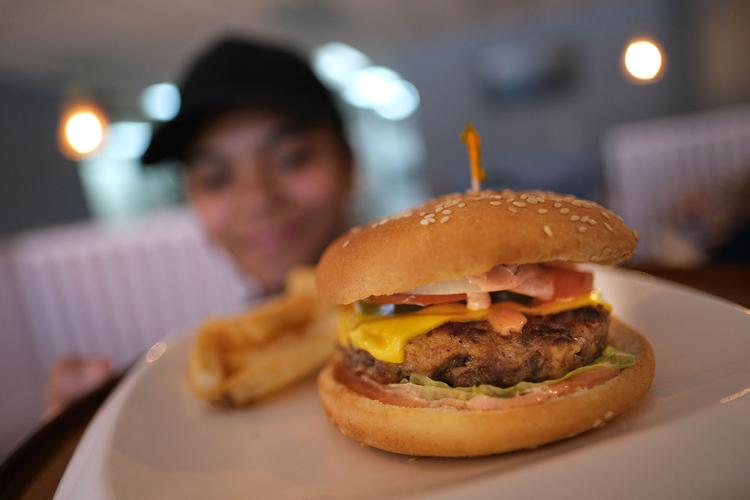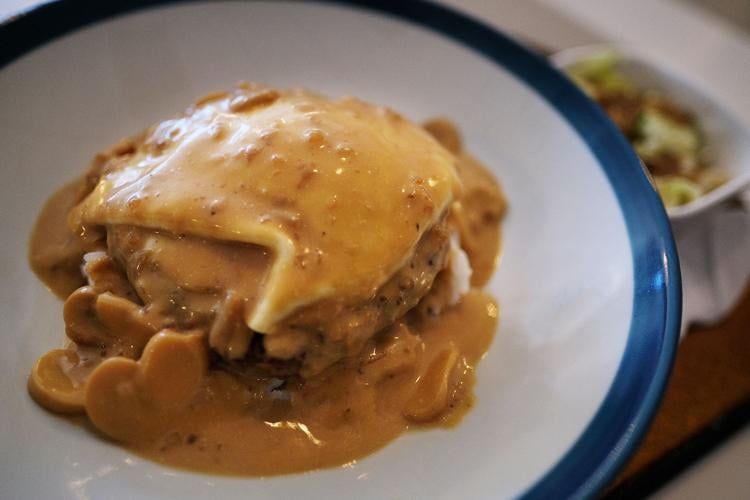 Simmered for 10 hours, "our broth it made with fresh chicken stock…..our chef really takes the time to prepare it," Chu said and explained that they switched the hot water for broth to up the flavor stakes. (Vegetarians can opt for water and seaweed.)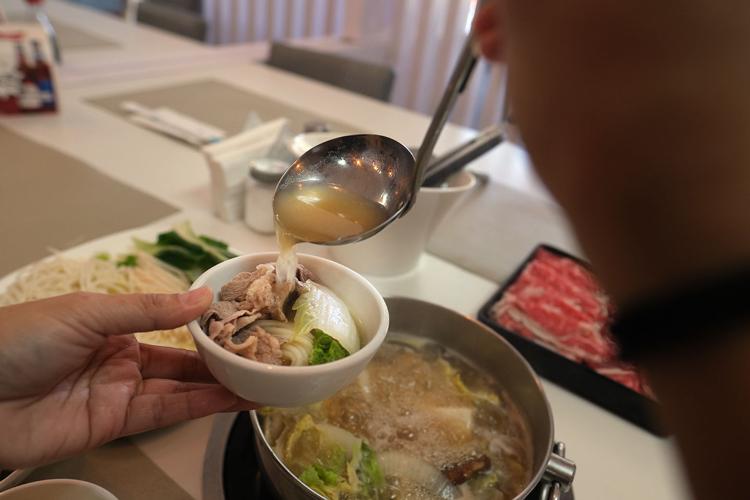 Plates of freshly chopped vegetables and rolls of thinly sliced Angus beef are served along with dishes of savory and sweet house-made sauces.
Chu walked through the process: add the vegetables and noodles, swish mouth sized portions of meat in the broth until cooked which takes just seconds and dip in one or more sauces. 
The meal is fun and a delicious way to enjoy cooking and eating all at once. 
And so is the Yakiniku (grilled meat) which Century also now offers. Meats, vegetables are cooked on a scaled down grill brought to the table then wrapped in lettuce leaf. (Ask about the family favorite melted cheese and corn topping.)
The Century Restaurant has evolved from family style diner to a place where a one-of-a-kind dining experience can be found.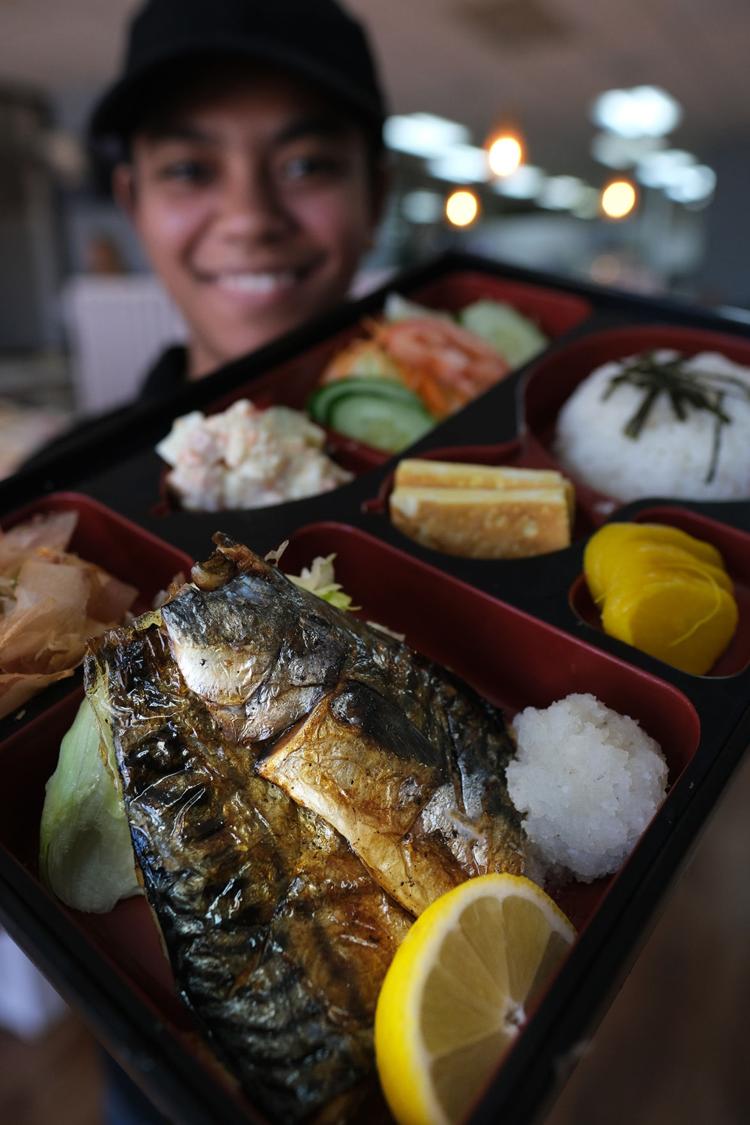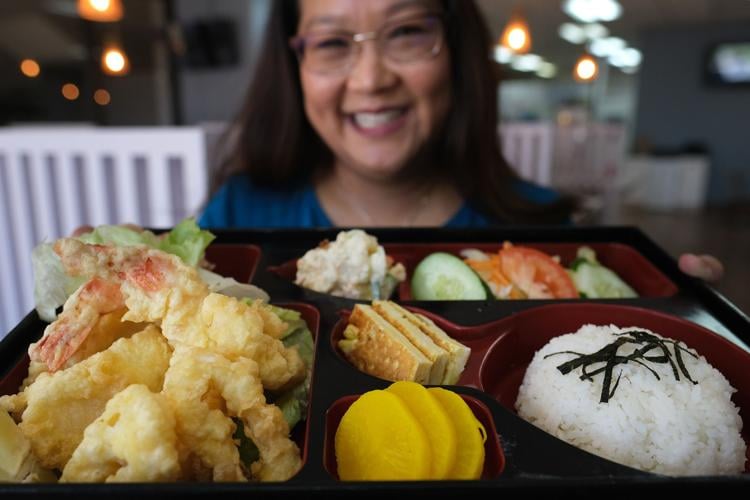 "I really want the people of Guam to experience our Shabu-Shabu," said Chu.