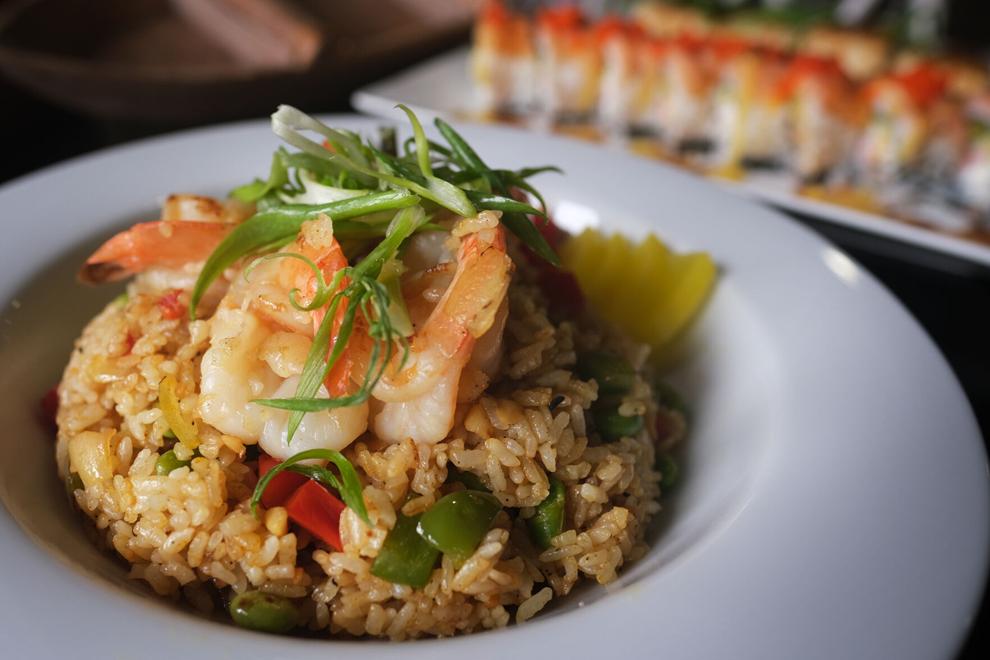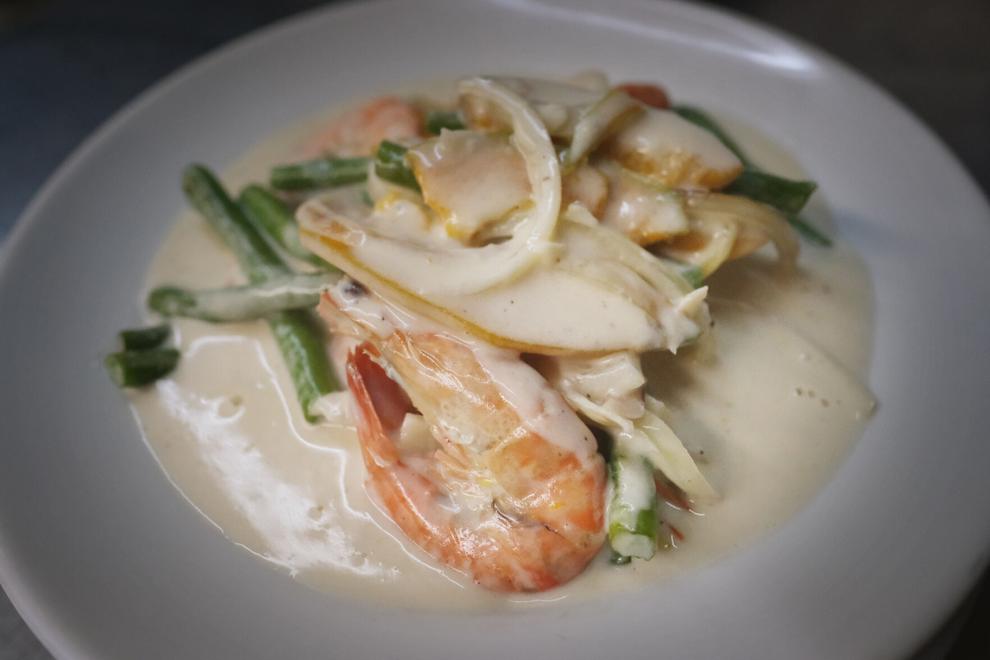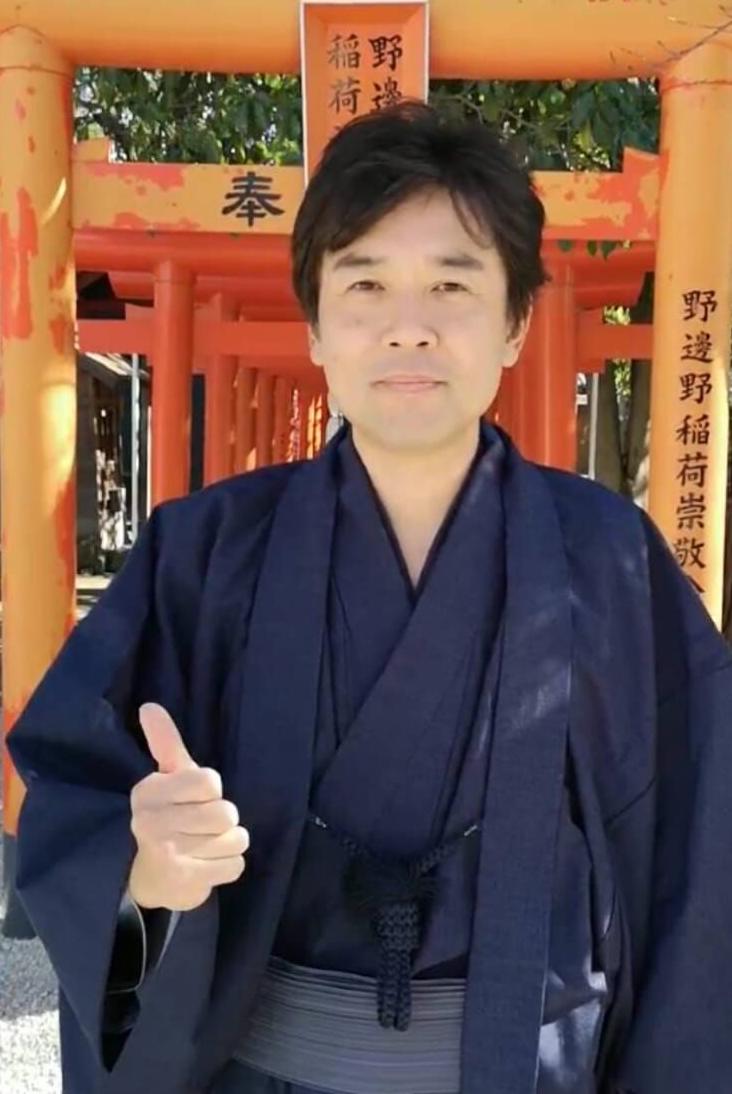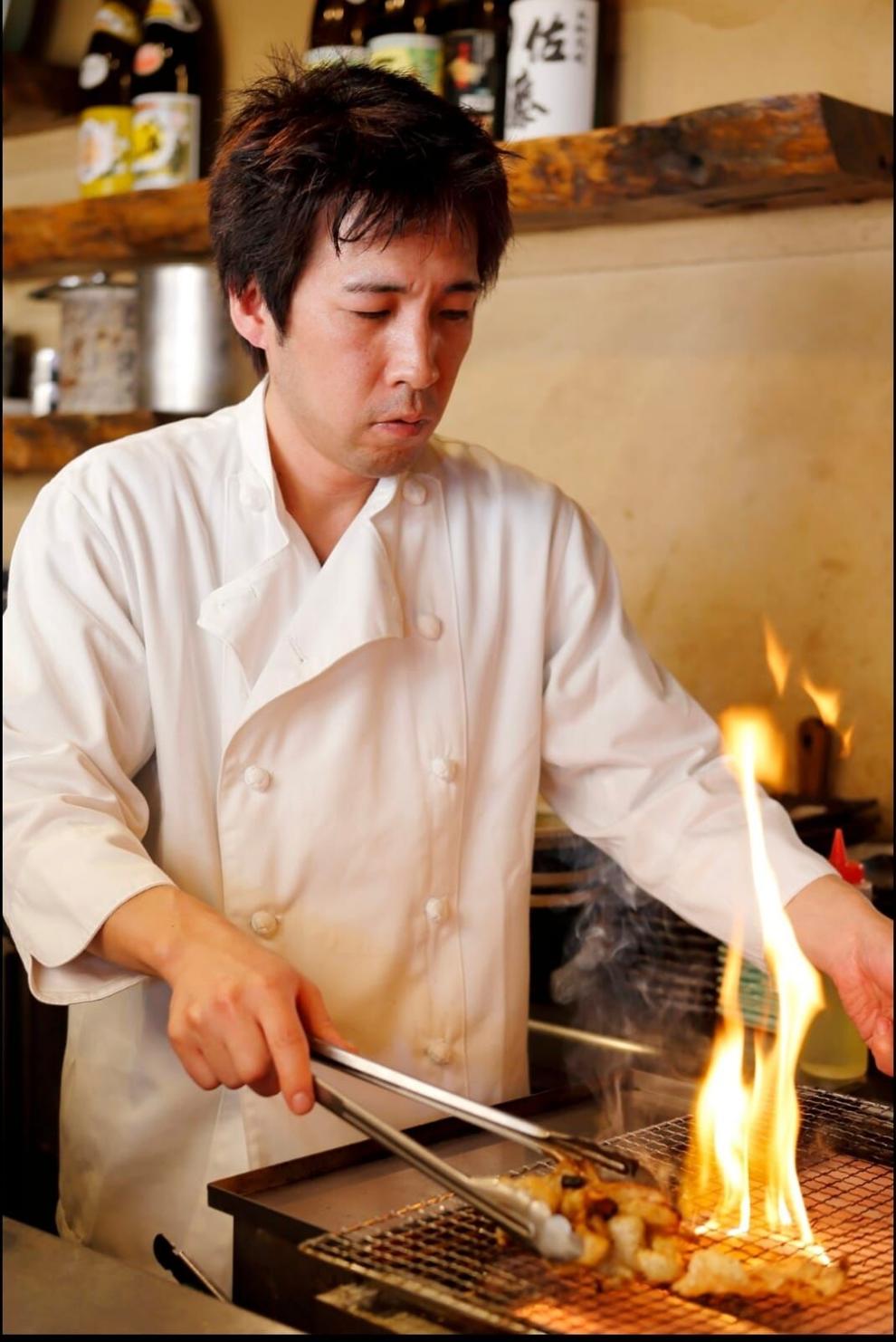 After more than a year closed due to government-ordered pandemic restrictions, Chamoru Tei restaurant has reopened at the Oceanview Hotel & Residences in Tumon. The restaurant is back with some fresh changes and a new business model to deal with the shifting business landscape.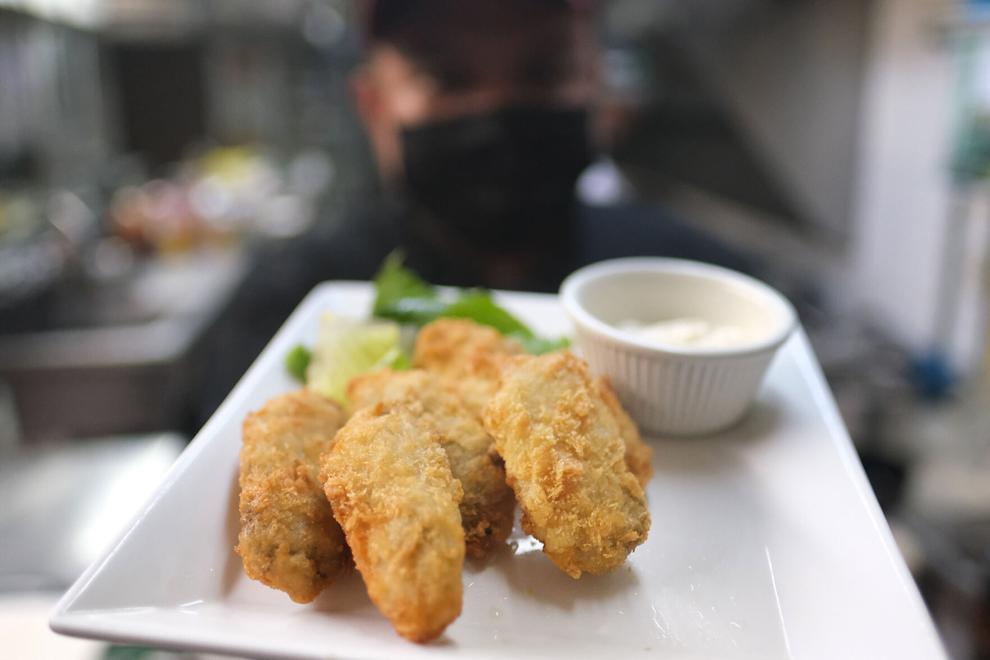 According to operations manager Miguel Guerrero, Chamoru Tei was opened back in 1996 by original owners Leo and Kumi Okumura. Veterans of the Guam restaurant scene will easily and fondly remember Leo Okumura as the owner of Leo's Restaurant. The popular landmark in Tumon had a vintage Volkswagen Bug seemingly smashed halfway into the dining room at the front of the building as an eccentric, hard-to-forget design feature.
Guerrero said the team had to fend for themselves for more than a year as operations were halted on March 20, 2020. The ownership of the business shifted to Hideaki Yoshida, a consultant working in Japan, and partner Makoto Terada, a chef who worked at a Sheraton property in Tokyo.
"In the beginning it was very hard, we've had to make the adjustments just trying to get operations back up and building the business," Guerrero said, adding that the Japan-based owners travel here often.
"I communicate with them every day. I update them on operations and sales reports, and feedback from the food," said Guerrero. "They take the feedback of the customers and the response to the food very seriously."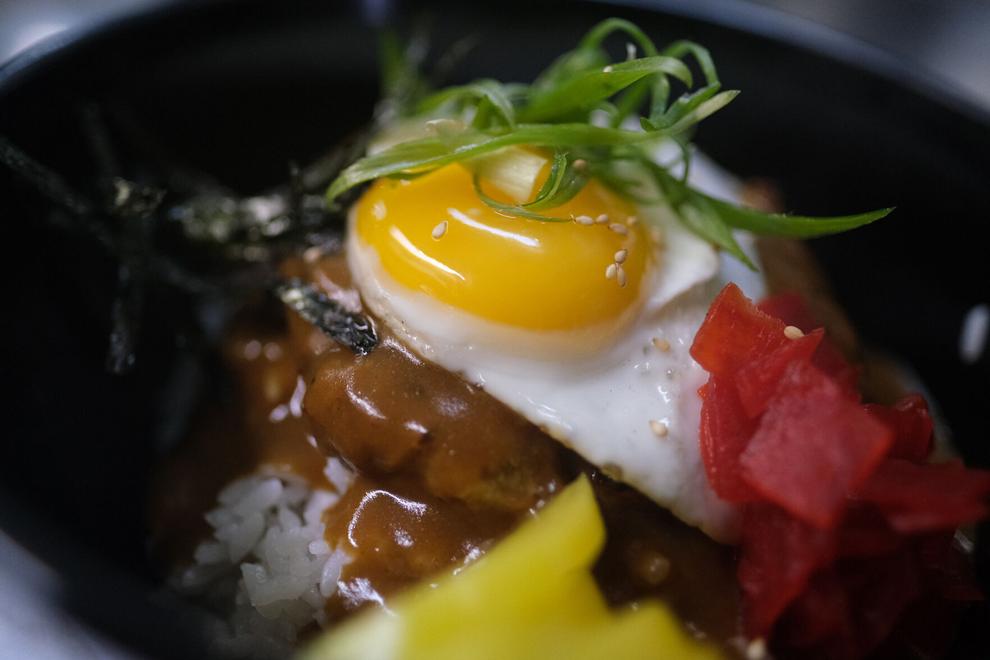 Now Guerrero and a fresh crew are pushing an Asian fusion concept of more than 60 menu items that draw heavily from local cuisine. Guerrero says Chamoru Tei is well-known for its preparation of coconut crab, which he said was featured by popular vloggers from Korea.
"Those vloggers were able to eat 13 coconut crabs – they were really downing it. They loved it," he said.
Now that tourists are barely trickling in, the kitchen shifted gears and is offering sushi rolls and Korean and Japanese cuisine, along with island-influenced favorites.
Chamoru Tei does allow dining in, as its team of eight services a dining room that could originally seat about 80 guests, though that number has been adjusted to comply with government regulations. The restaurant also has a private function room that could accommodate small parties or corporate functions, but for now the room has been closed.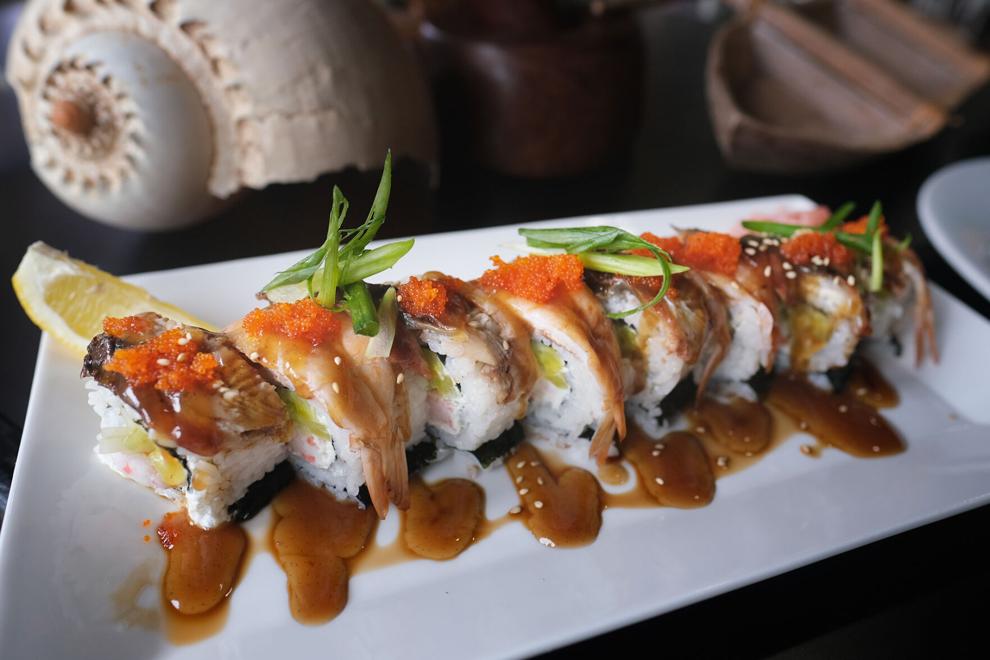 "We should be able to open the VIP room soon," said Guerrero. "For now, we are just complying with the regulations and focusing on our dine-in customers, and a lot of takeout orders."
Innovative offerings
A kitchen crew with half a century of combined experience are creating and delivering innovative sushi rolls, like the Crispy Shawarma Roll ($11.99), an uramaki (sushi roll with rice on the outside) that features crispy salmon skin, lettuce, American cheese, onions and tobiko topped with spicy mayo. Another innovative sushi roll is the Glazed Salmon Roll ($14.99), another uramaki with Philadelphia cream cheese, salmon and crab topped with a sweet and savory glaze.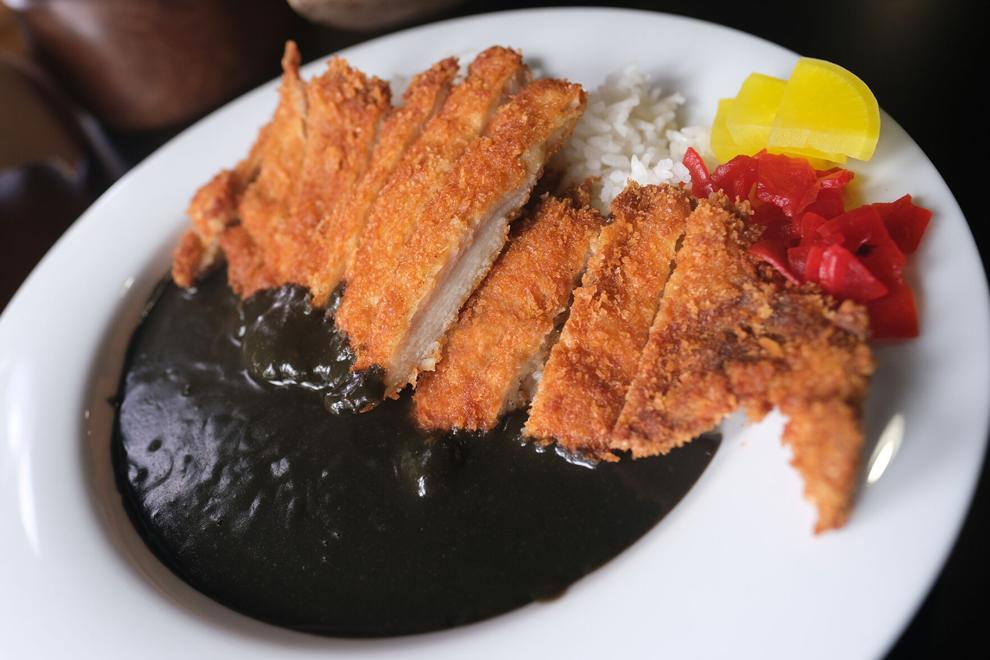 The restaurant is offering something for Japanese curry afficianados, a black curry that Guerrero said is often hand-carried to Guam during the regular visits from the owners. The subtle curry flavor is offered with a variety of pairings, including eggplant, fried oysters, pork and chicken katsu and creamy crab croquette.
Photo Gallery: Chamoru Tei Restaurant
A robust selection of hearty entrees includes a regular loco moco, and a curry option. The grilled section of the menu includes the main proteins, which can be ordered separately or combined.
Guest taster Bert Duarte, the founding administrator for the blockbuster Guam Foodies Facebook Group, said Chamoru Tei "provides huge portions and a great presentation."
"I was not disappointed in any of the sushi dishes, and the mango and banana sauce was tasty and a welcome addition," he said. "The curry was on point – slightly spicy, just the way I like it."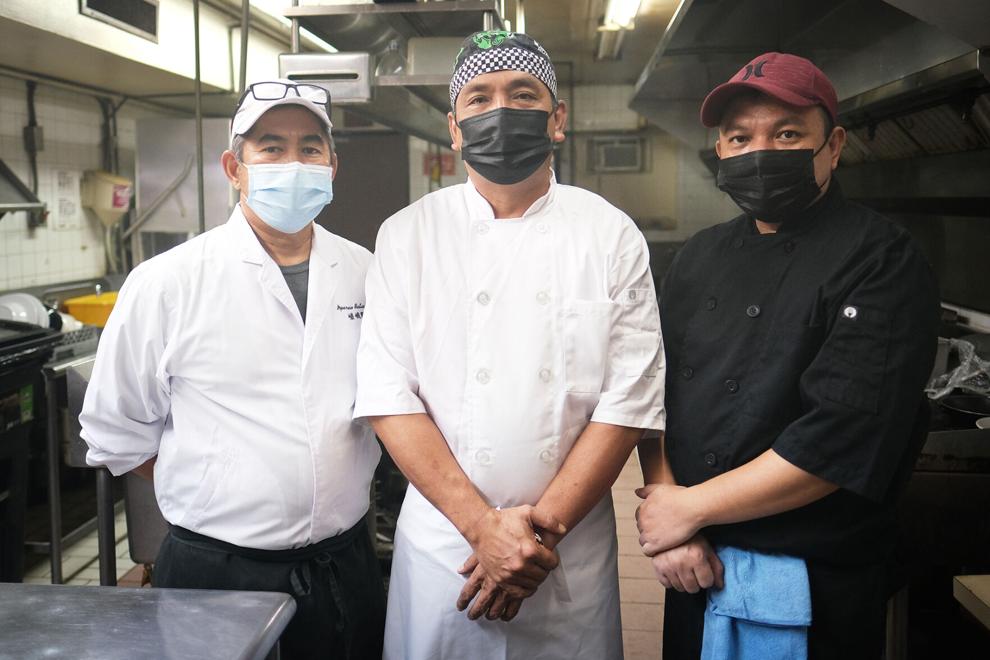 Now the flavors of the restaurant are spreading through word of mouth and social media posts.