While Guam loves its kelaguen and titiyas and America loves its peanut butter and jelly, in Korea, the fine folks in Seoul, Incheon, Busan and beyond have a flavor pairing of their own that they adore: chicken and beer.
By one statistic cited by the Korea Herald newspaper, there are approximately 22,500 fried chicken franchise restaurants in the East Asian nation, with something like 30,000 independently run chicken joints also spread throughout the country.
The combo of "KFC" – in this case, Korean Fried Chicken – and beer is affectionately known as chimaek, and evidently, neither Koreans nor we Guamanians can get enough of it.
"Heaven on Earth," is how Tim Fox Dominguez describes the crispy morsels that come out of the deep fryer at Vons Chicken, located in Harmon, Hagåtña, Dededo and Yigo.
The gold standard
As for his favorite fried dish, the Fantastic Mr. Fox Dominguez says one menu item is his gold standard.
"I usually order all of them for variety, but if I were to choose one, it would be the gold chicken wings."
Vons Chicken Guam franchisee Yuni Kim and her sister-in-law Sun Hee, owner of the Hagåtña location, took The Guam Daily Post on a tour of their restaurant, where they confirmed that their fried chicken is marinated before being drenched in flour and seasonings, and double-fried to perfection.
Yuni Kim says what makes Guam's Vons Chicken restaurants special is the setting.
"In Korea, other Vons are like bars. But on Guam, (Vons Chicken) is closer to a restaurant."
Hagåtña Vons Chicken Manager Mary Abraham says customers can't get enough of the gold wings, which she called the location's No. 1 seller.
However, other top sellers include the Spicy BBQ Chicken, Garlic Chicken, Black Vinegar Chicken and the Sweet and Spicy Chicken.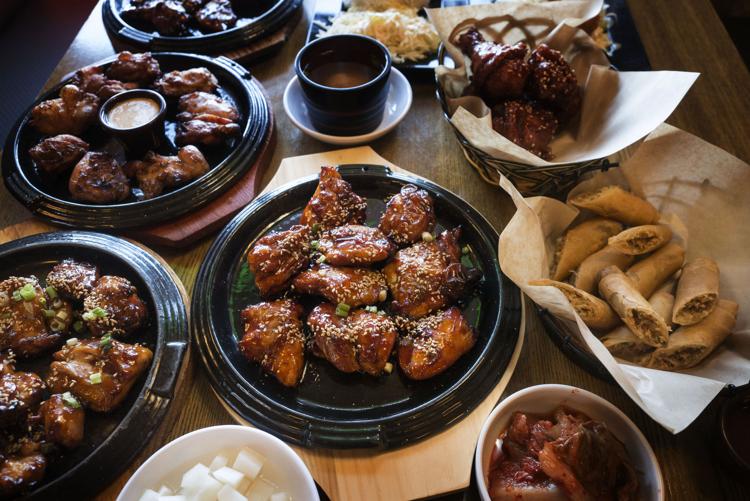 And of course, all orders can be paired with an ice-cold beer.
"Although super unhealthy, (beer and chicken) is something that I do enjoy," Dominguez says. "It's very refreshing to have after a long day of work."
Pochon's peppery punch
On Guam, where we love pika and are fond of beer, the pairing of spicy chicken and ice-cold beer works well with our taste buds. Pochon Chicken is famous for packing a peppery punch, but of course some people prefer a more moderate flavor profile.
"The first thing I ordered was the original fried chicken," says Robert Wang, self-professed lover of "all things fried chicken."
"I've tried the spicy flavor of the chicken, yet I can't bring myself to consume a basket full of delicious Korean heaven without consuming a large amount of water."
Like Dominguez, Wang says fried chicken makes for excellent chesa for when you're kicking back with friends.
"I think it's popular to pair the two because you're using your hands for everything," Wang says. "The absence of utensils helps to lend a casual atmosphere and gives you more time to focus on conversation instead of what's on your plate."
He adds that although he's not too fond of pika chicken, he says the bright side is that it at least means you get more opportunities to swig on a beer. When asked why he likes Pochon Chicken so much, Wang waxed poetic.
"The smell, the steam rising from the meat as you peel off the skin, the satisfying crunch as you feast – biting down on the original flavor I knew I found a winner."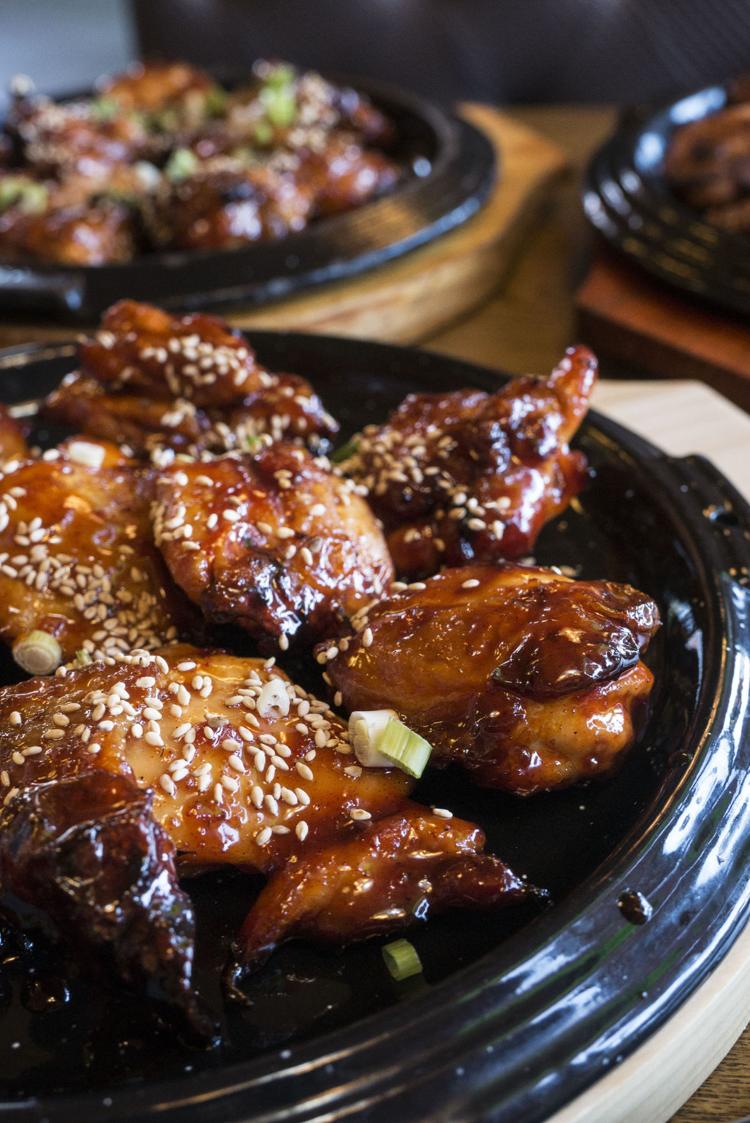 A match made in Korea
Chicken and beer are a perfect match, says Michael Yim, proprietor of Thunder Chicken in Tumon. "In every building (in Korea) there's a different franchise, a different chicken place."
For Yim's chicken joint, every order comes just a bit spicy (sorry, Robert Wang), but Yim says spicy chicken is just the tip of what he offers at Thunder Chicken. His restaurant features salad items, ramen and a whole variety of dishes to enjoy with whomever you want to rub elbows with. And like virtually all chimaek restaurants in Korea and on Guam, Thunder Chicken orders come with a side of pickled radish to cleanse the palate.
But of course, the star of his restaurant is the chimaek. For Yim, he likes a nice glass of draft light beer when "maek-ing" an order.
"That's how it is in Korea, they don't drink from the bottles," Yim says, although he still caters to customers by offering bottled beer for sale.
From Korea to the states to right here on Guam, it seems fried chicken is almost its own international language. We can toast to that!