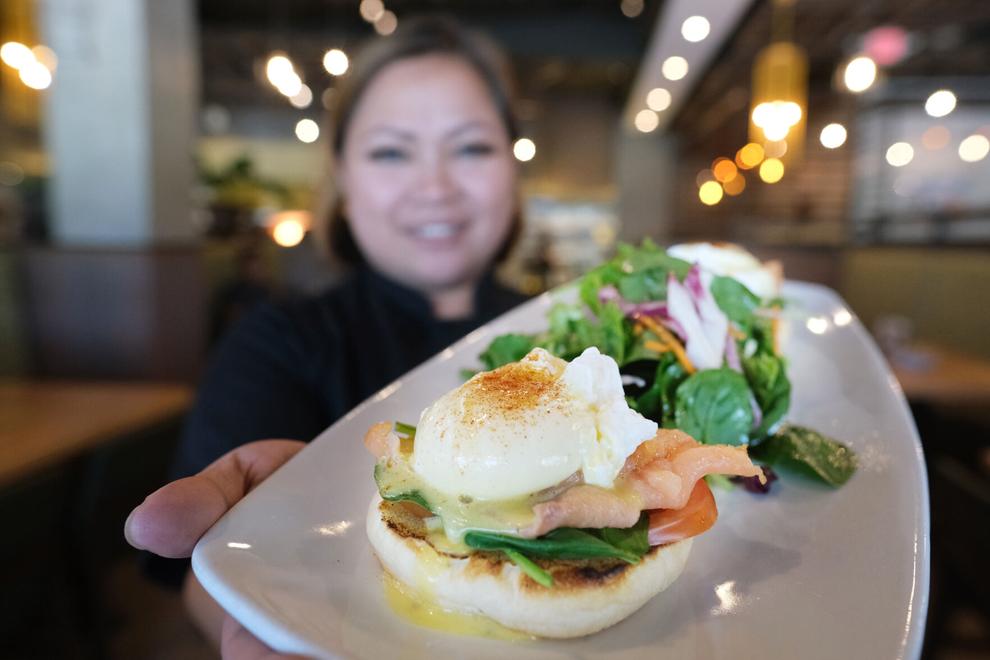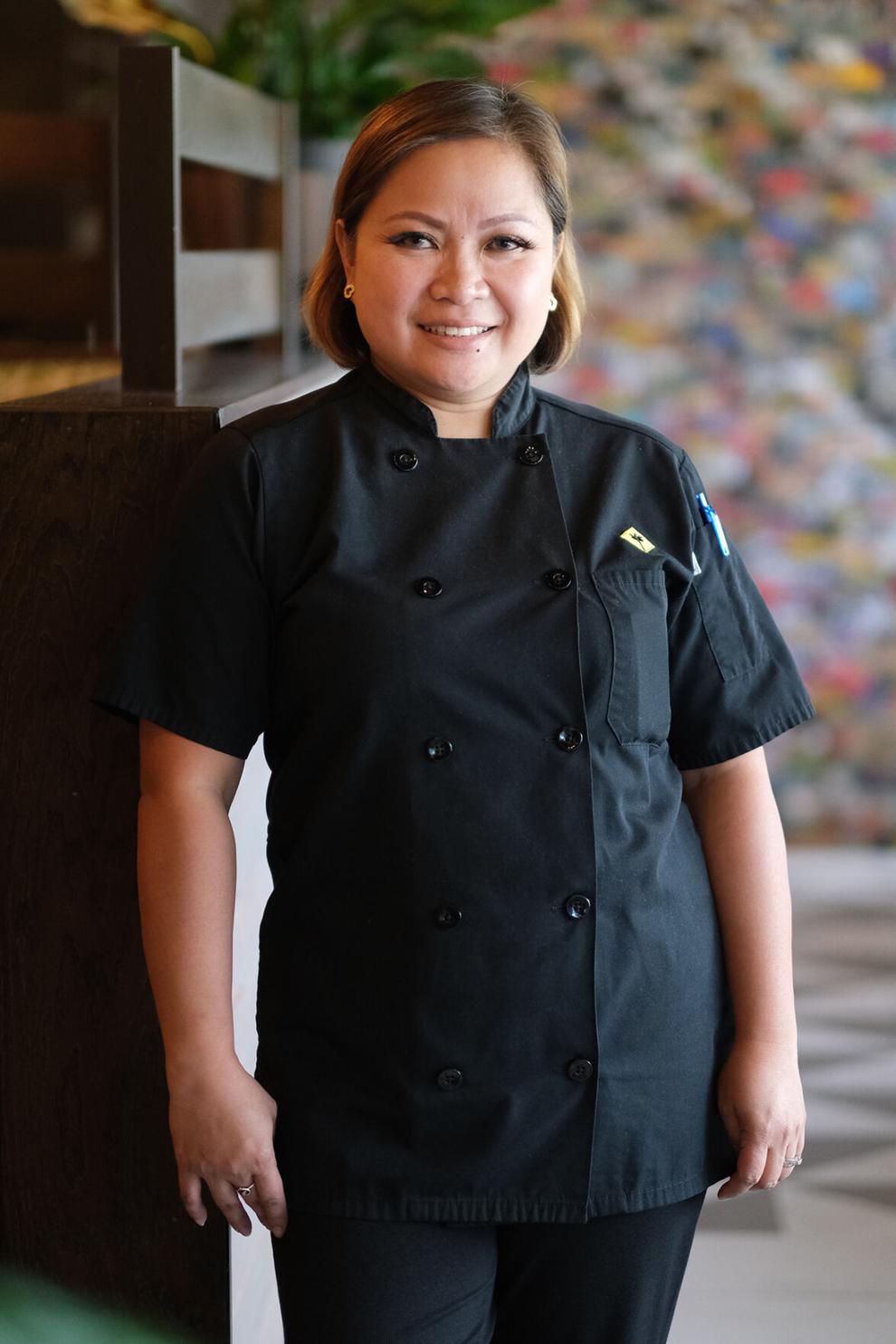 People don't usually associate California Pizza Kitchen with breakfast, but the Hagåtña location of CPK is providing a new business model for the whole chain by being the first standalone restaurant in the entire national franchise to offer a breakfast menu. 
"We are one of the first CPK restaurants to serve a full breakfast menu. In the mainland, only the LAX location of CPK serves breakfast," said Debbie Eding, general manager of both the Tumon and Hagåtña locations. Eding manages a combined staff of well over a hundred kitchen and front of house employees for CPK.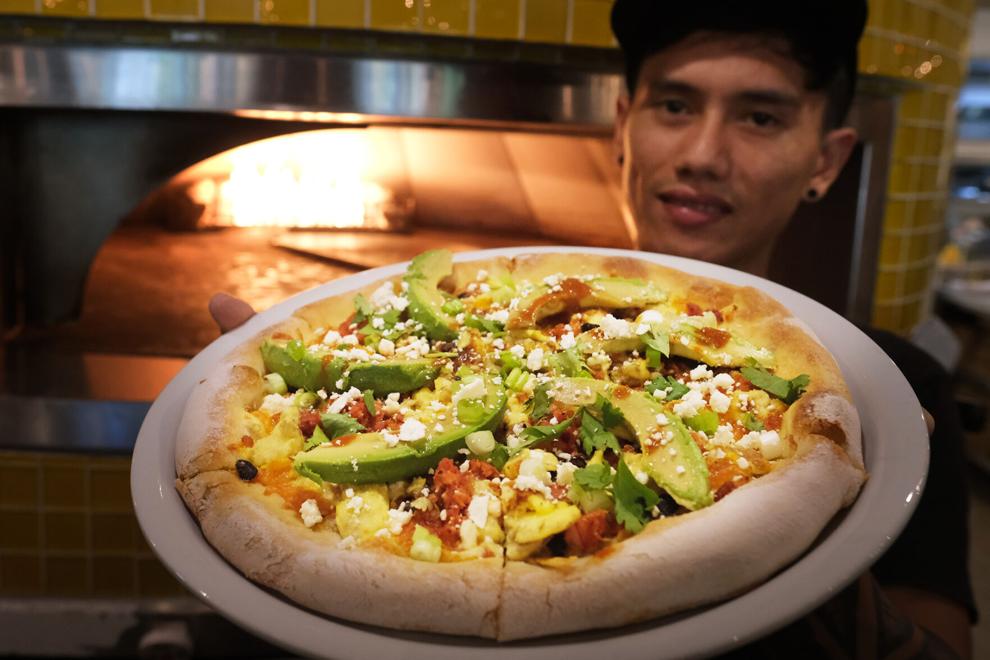 "Breakfast at the Hagåtña location was in the works for a long time, but we had at least a year delay because of the pandemic," said Eding. "We were finally able to start the breakfast service in April 2021 for takeout, and finally for dine-in starting in May of 2022."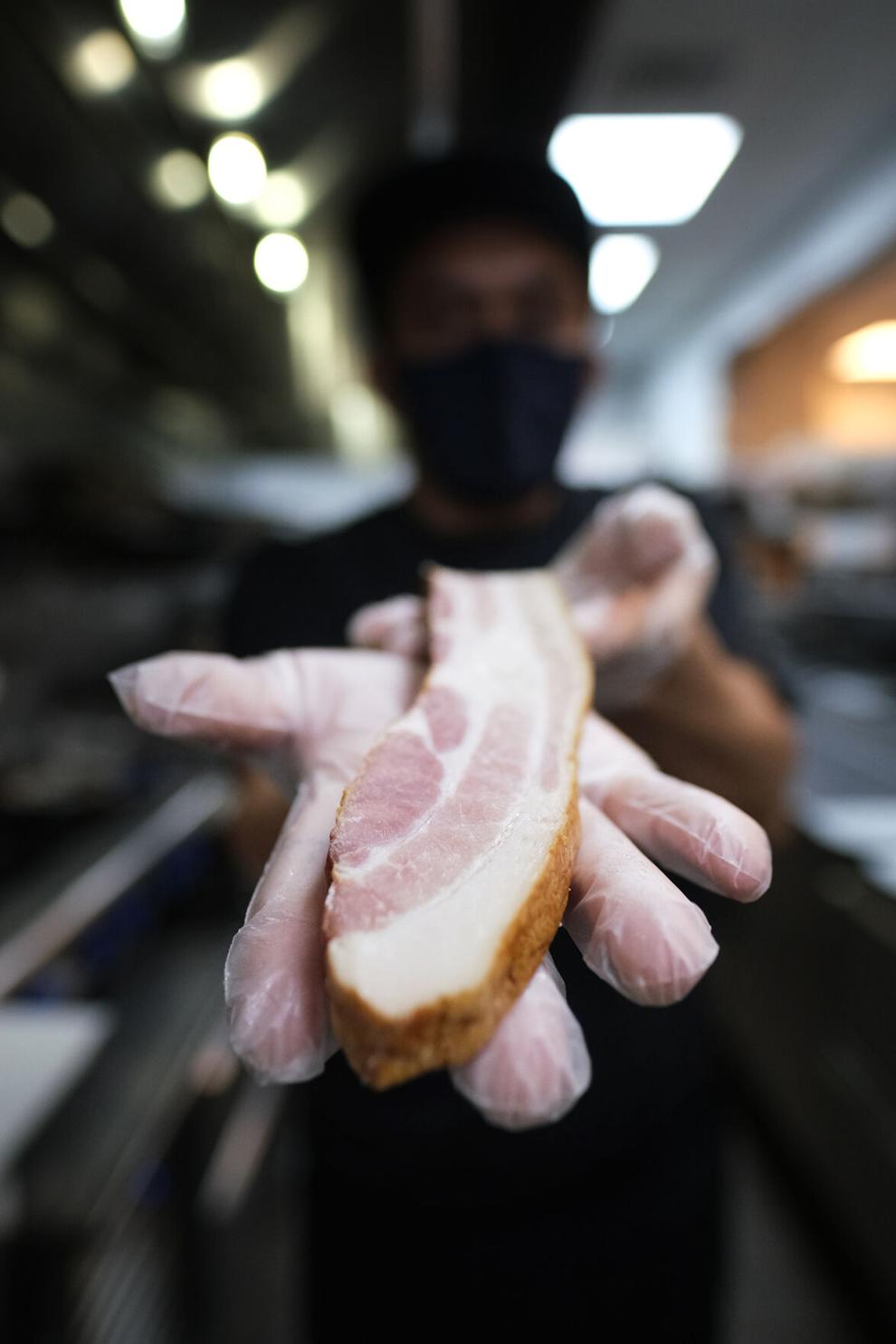 Eding and her crew have a spacious and comfortably appointed platform to project the CPK concept in Hagåtña, a cavernous 6,300-square-foot space that can accommodate more than 200 diners. Natural light spills in from a bank of large windows to organically illuminate a large dining room with high ceilings and provide a picturesque view of Skinner Plaza. 
The pizza kitchen is open and center stage so that customers can see the chefs in action as they prepare the namesake items of the restaurant. 
"The company has invested more than a million dollars in the renovation, but we are still using the original pizza oven that we had from our first location," she said.
Breakfast service starts at 7 a.m., so the kitchen staff shows up bright and early at 6 a.m.
"I'm very proud of my staff, they are motivated to show up every day at 6 a.m. to get the breakfast service on track," said Eding.
The CPK breakfast menu provides traditional breakfast fare, but also items that cater to a growing number of customers who keep an eye on nutrition. 
"The menu development was based on the idea of providing a real selection of healthy breakfast items, not just one or two for show," said Eding.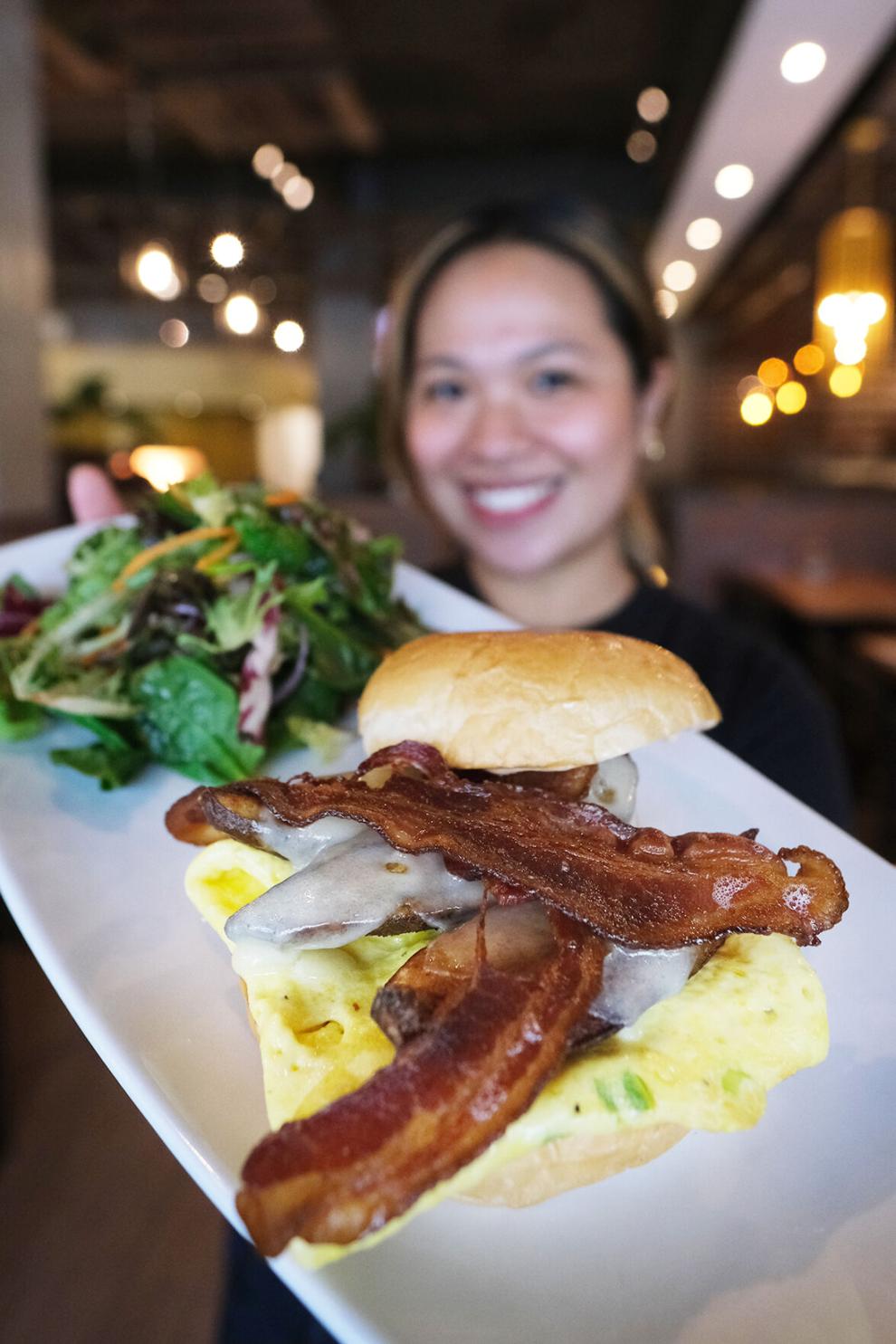 Examples of healthy choices include the Sonoma Omelet ($12.99), which is egg whites tossed with sauteed spinach and zucchini. There is also the Protein Breakfast Bowl ($12.99), made from spinach, quinoa, a soft egg and roasted almonds with a citrus dressing. 
The CPK twist on French toast is their Crispy Brioche French Toast ($16.99), which is lavishly topped with raspberry compote, strawberries, blueberries and honey vanilla yogurt. 
Naturally, CPK offers breakfast pizzas, including the made-to-order Huevos Rancheros Pizza ($14.99), which comes out of the oven loaded with enchilada sauce, cheddar and Feta cheeses, black beans, CHamoru sausage, avocado slices and garnished with green onion and cilantro. Pico de gallo comes on the side. 
It's not all fancy, and not to worry if you want a traditional, comfort breakfast. Spam Fried Rice, topped with an egg is available for $9.99.
While the weekend breakfast service is busy, especially after church, Eding has observed that more people are gathering at breakfast as a social occasion during the week.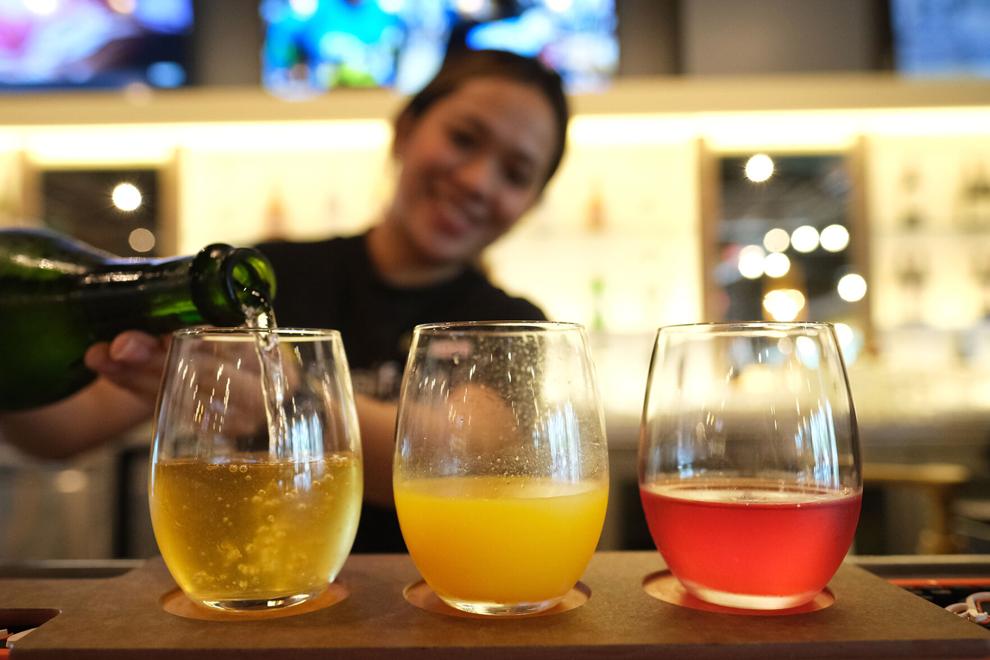 "Visit us in Hagåtña and try us out!" she encouraged.
It shouldn't be a surprise that the Guam locations of CPK are executing at a high level. According to GM Eding, the parent company of the organization, International Dining Concepts LLC, has been awarded the CPK corporate franchise of the year award not once, but twice.