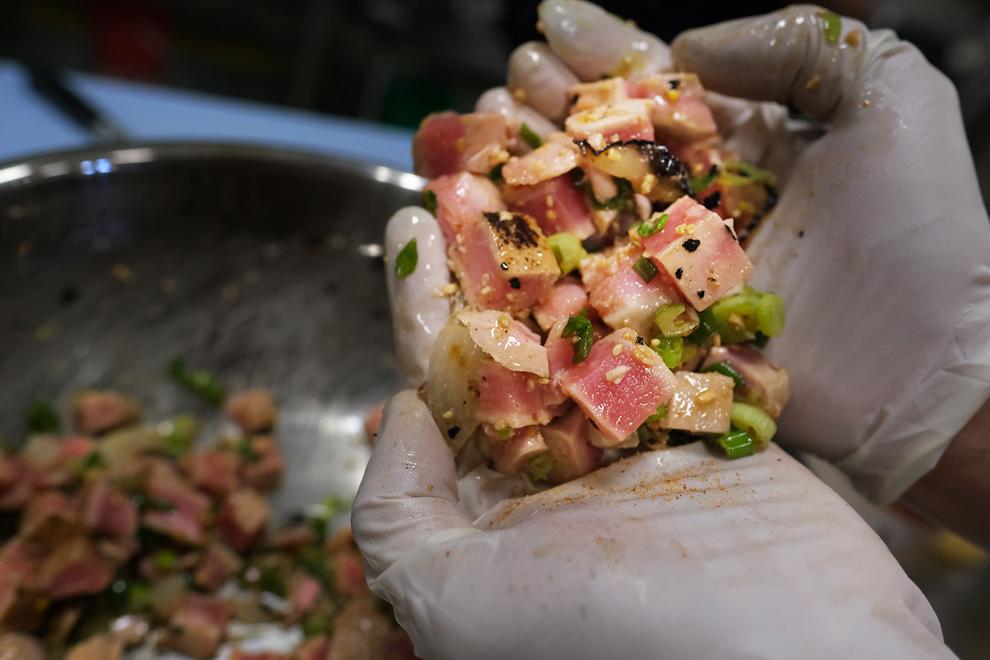 The Market Fresh Deli at Pay-Less Supermarket in Maite, open now for a month, is delighting customers with a vast array of hot and cold choices.
"It's been a huge success," said the store's manager Alyssa Leon Guerrero.
At the center of that success is executive chef Dennis Salenga, a name many may know from the local culinary scene.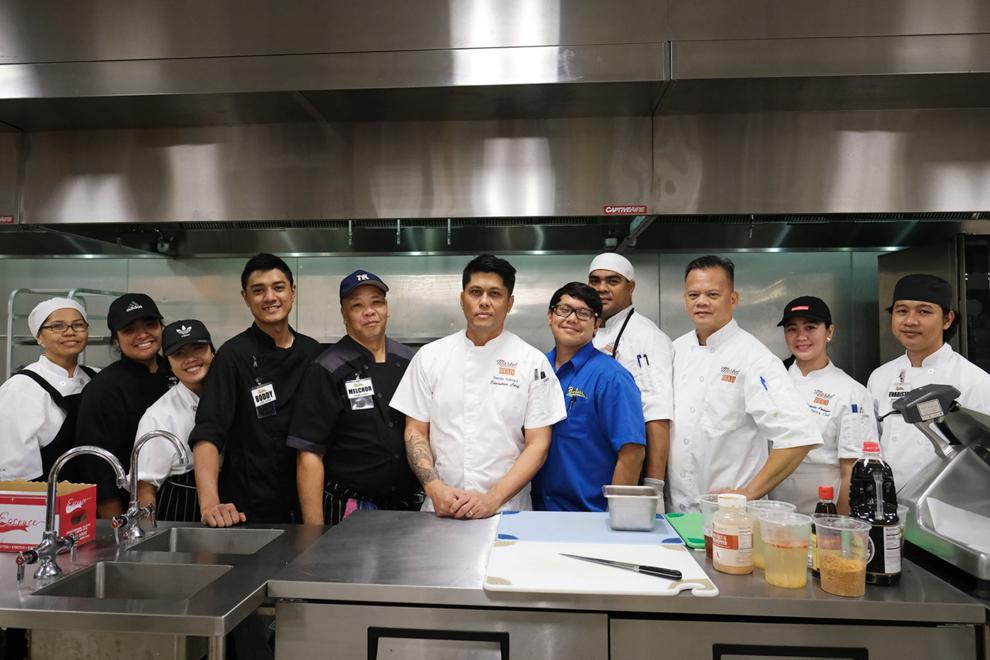 Salenga isn't a stranger to the pressure of serving quality food to thousands in one day. He has decades of experience in fine dining – Salenga has worked side-by-side with world famous chefs. And he is a star in his own right as winner of Chef of the Year at the Excellence in Culinary Arts and Restaurants Award in 2018.
Salenga has taken his keen eye for quality and flair for cuisine and made the Market Fresh Deli a place where delicious and healthy meet fast and easy.
Walking the line at the deli, Salenga gestured to the steaming Hot-Food to Go (one choice for $7, two for $8.75, and three for $10.50).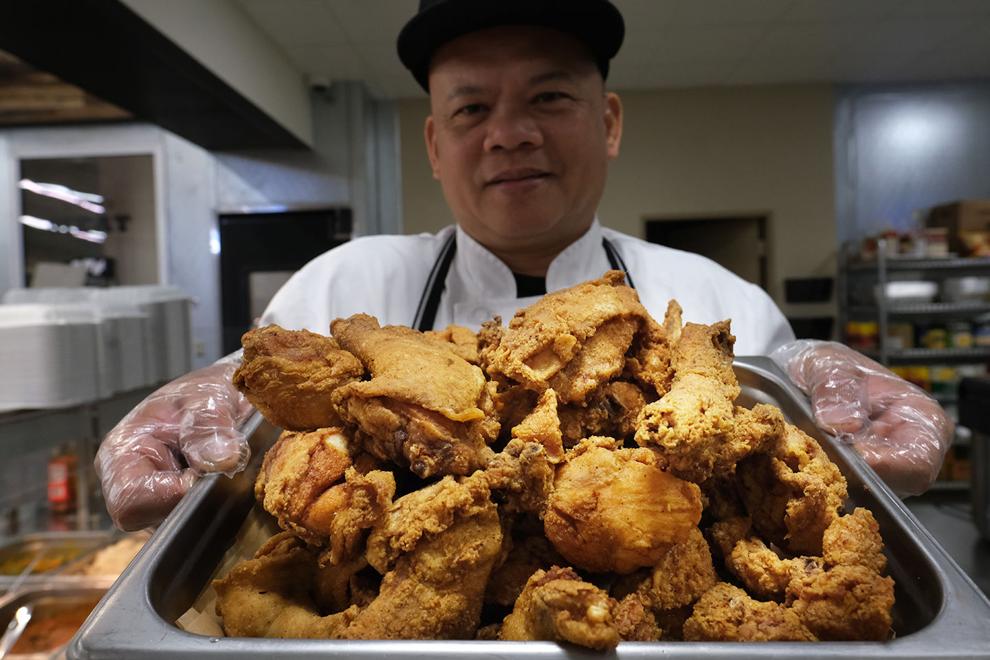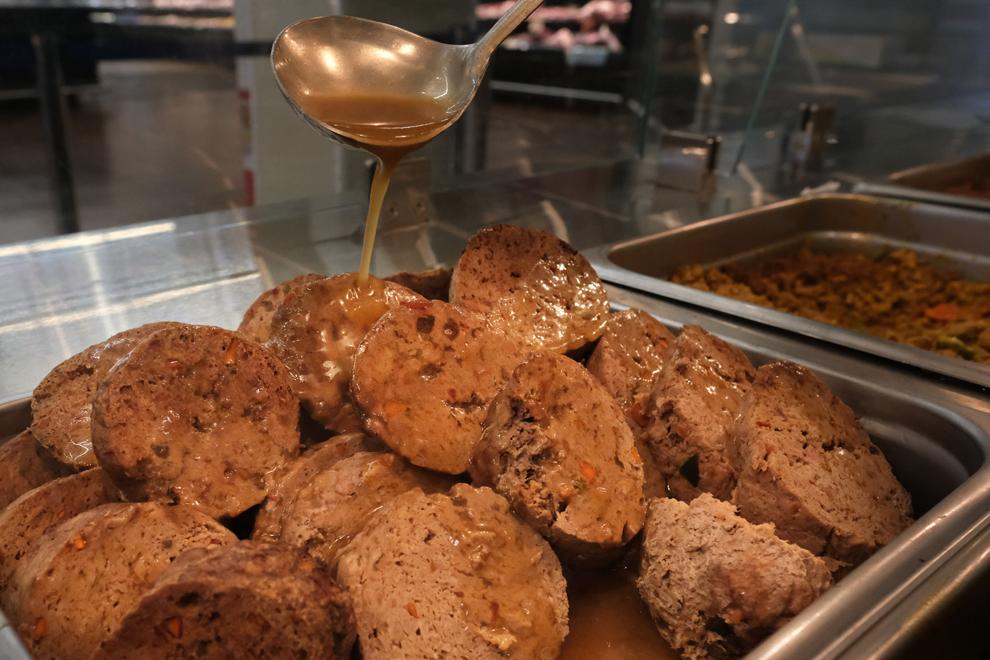 "You have to have a lot spread," he said, noting the variety of foods. Everyday favorites like meatloaf and fried chicken, mashed potatoes, gravy and stir-fried vegetable are some of the choices on the revolving menu. But Salenga has made sure to add local dishes like kadu and tinaktak to rotation, and even tofu dishes for the plant-based eaters.
Melting pot
Variety is really the name of the game at Market Fresh Deli – a cue Salenga has taken from the "melting pot" of cultures that make up the population of Guam.
"Let's make what the customer wants," said Salenga, smiling with a flash of dimples.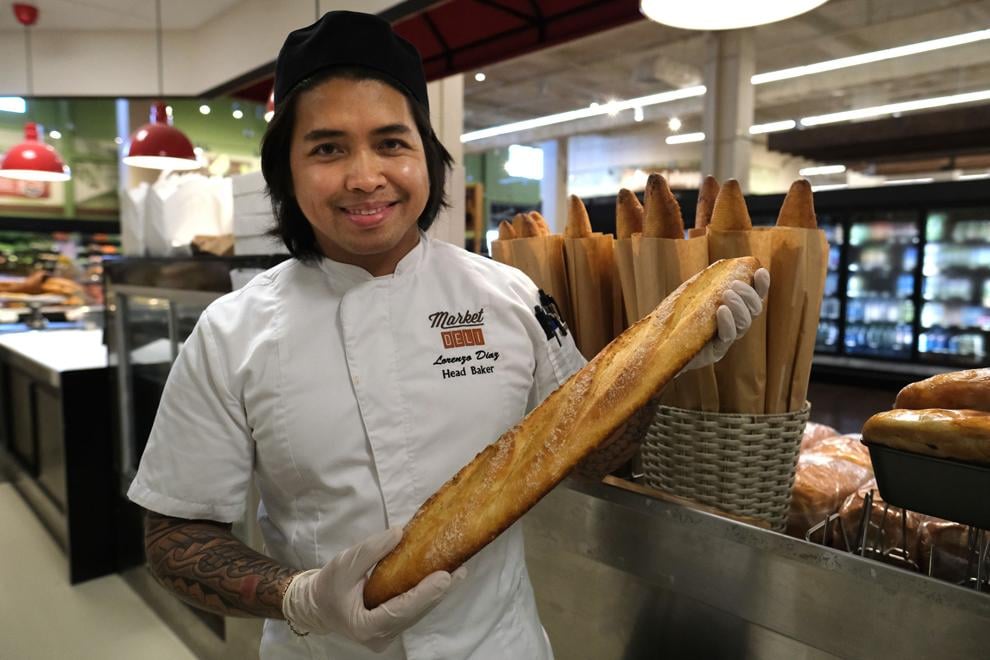 And there's a lot to want. Down the counter from the steaming hot plates that serve a quick breakfast, lunch or early dinner, is a shelf filled with different breads in loafs, twists and baguettes; and another shelf filled with cookies of chocolate, velvet, oatmeal and other varieties. Then at the corner is the shelf that displays an assortment of freshly made cakes and pies.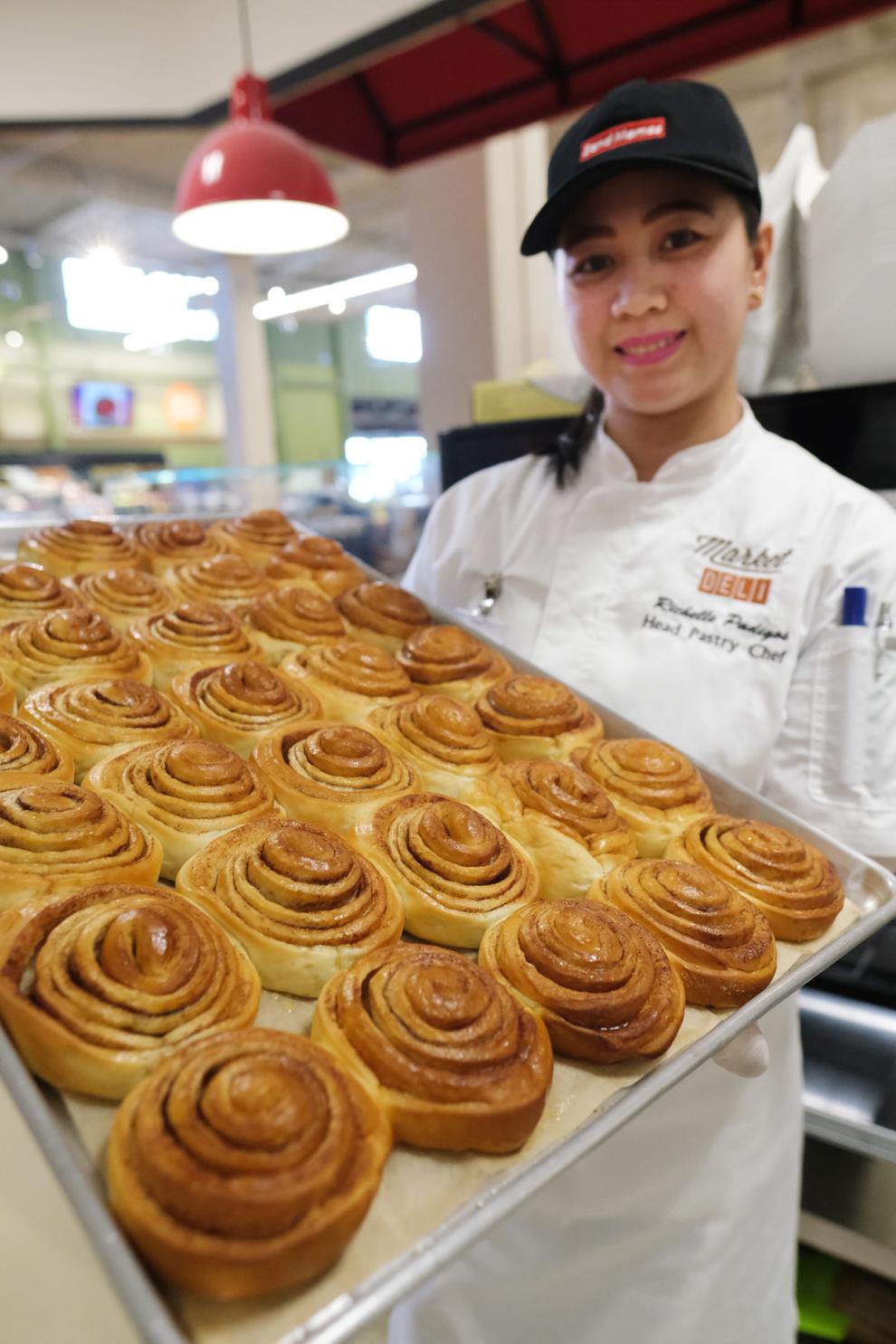 Salenga has a crew of pastry chefs creating these mouth-watering delicacies – many of which were particularly popular during Thanksgiving. 
He runs a kitchen that takes up a large corner of the 45,660-square-foot Pay-Less store in Maite easily capable of catering a dinner for 1,000 people. He walks though his domain, efficiently checking on dishes as they go through various stages of preparation. He barely breaks a sweat – always projecting a cool exterior that belies the frenetic pace he keeps.
Elemental level 
Making what the customer wants takes a lot of hard work, and a bit of intuition.
"You have to make sure each element, each detail of the recipe is perfect. Sometimes I have read their minds," he said with a laugh.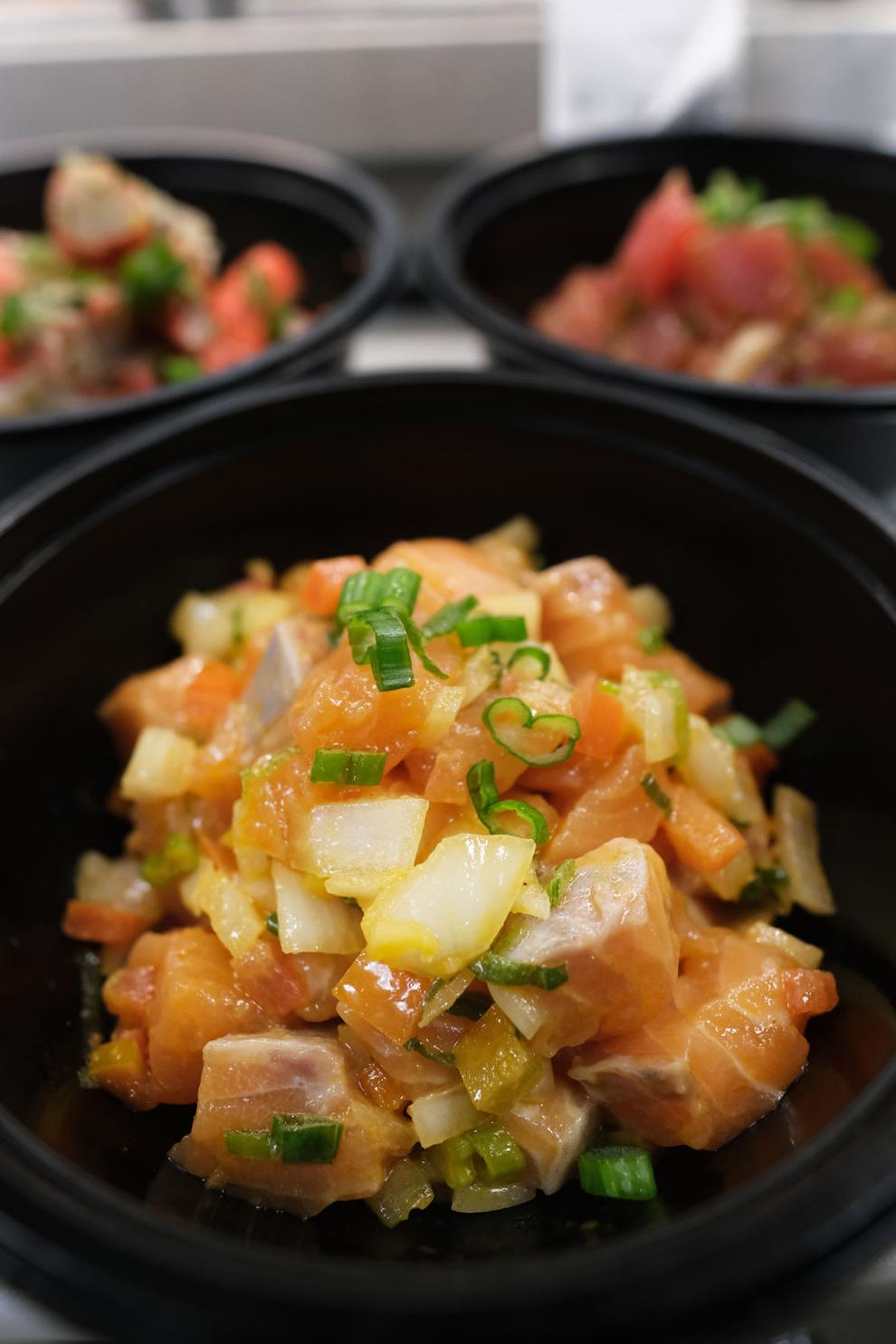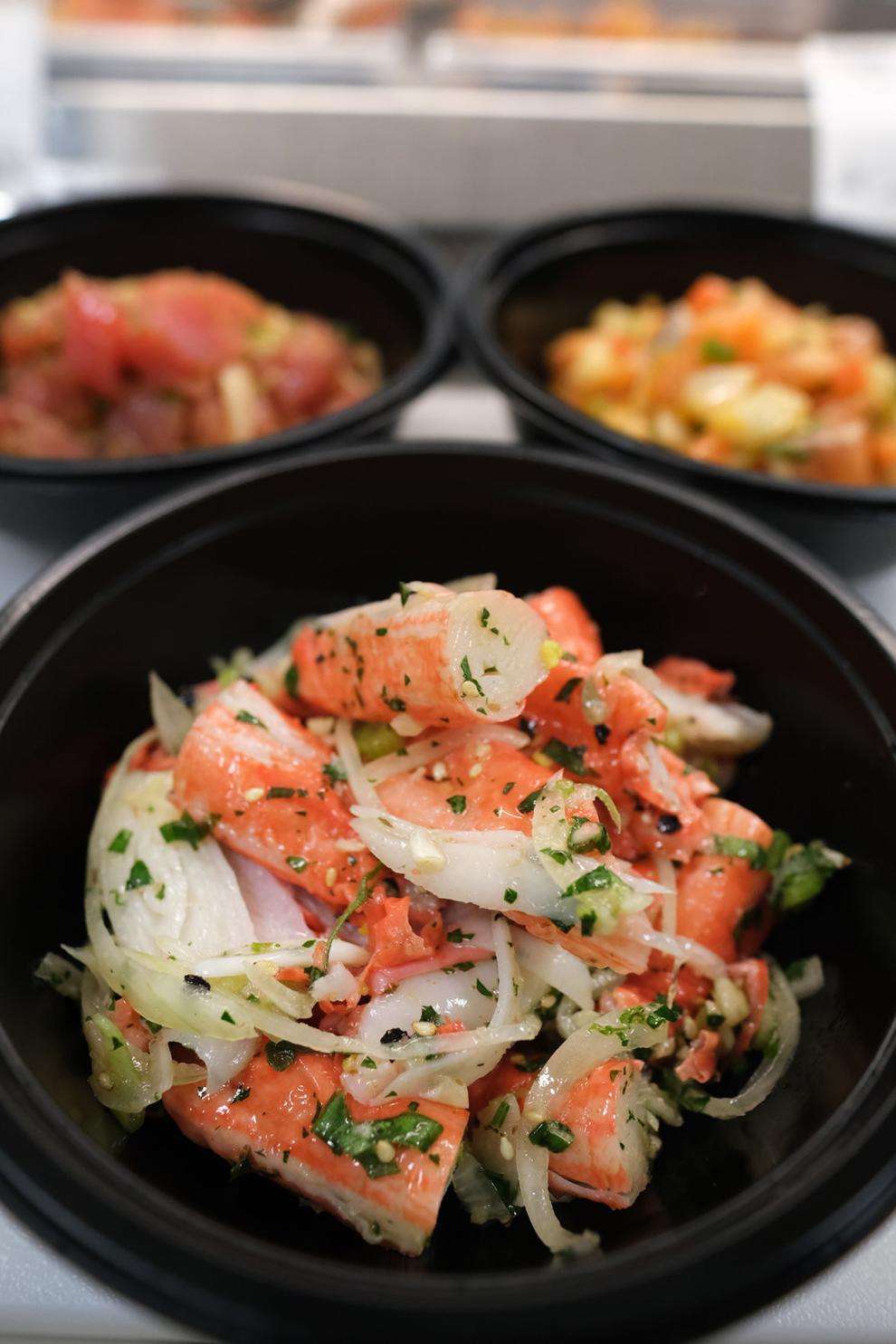 Past the hot dishes lies the poke bar boasting a bright and colorful variety of crab, octopus, marlin, salmon and original tuna poke.
"You have to make a recipe, so they fall in love. It's all about the balance of the elements. It's all about mixing it up," Salenga said. "We want to make sure they keep coming back because of the quality."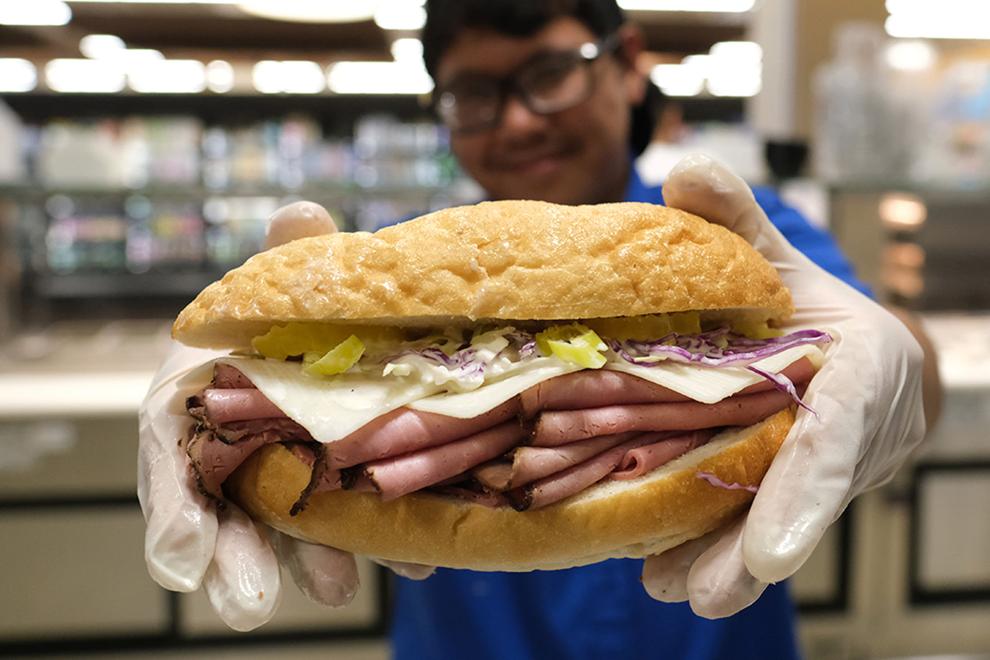 Further down the line imported high-grade meats like pastrami, corn beef, roast turkey and honey ham and Swiss, American, and provolone cheeses are on the ready to be made into the sandwich of your choice atop a slice of freshly baked bread.
Nestled in the corner of the chain's biggest store definitely has its advantages said Salenga. Fresh meats produce and hundreds of ingredients are at the tip of his fingers.
"They are on the spot. You don't a have to wait for a vendor," Salenga said.
Let's make more
Leon Guerrero said eventually they hope to bring a Market Fresh Deli the likes of the one in Maite to all Pay-Less locations
"We would like this to be the model," she said.
In the meantime, give yourself a break from cooking and doing dishes, visit the deli for breakfast, lunch or dinner. You won't be disappointed.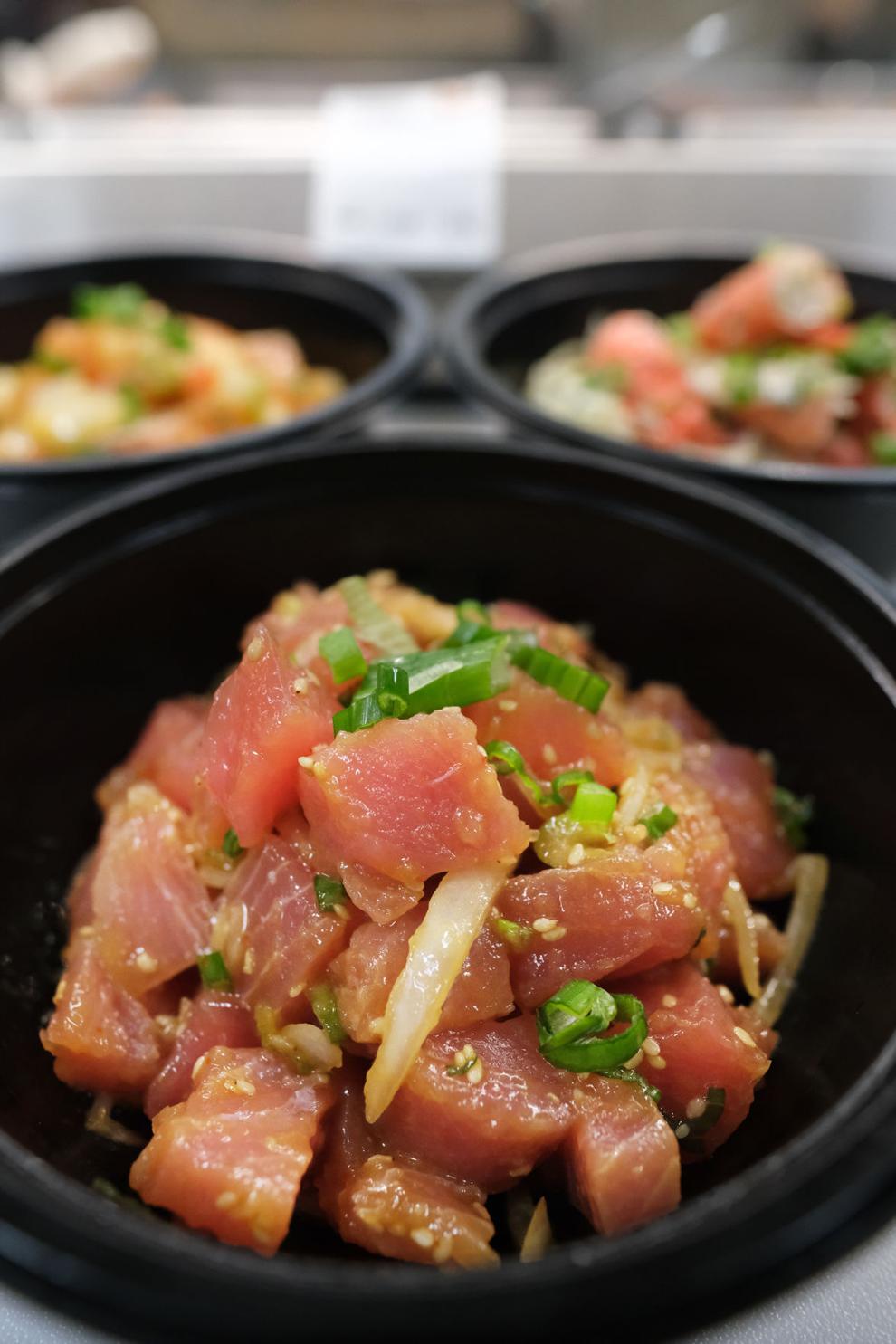 "If you want something to eat just come here to the Market Fresh Deli at Pay-Less Maite and it's good to go," Salenga said.