If you're looking for a night that's all about food, look no further than Al Dente's Chef's Table at Hyatt Regency Guam.
The monthly dinner is a foodie fantasy, complete with a long, communal table where you can discuss exclusive dishes with other avid eaters you've just met, and even share your thoughts with the chef.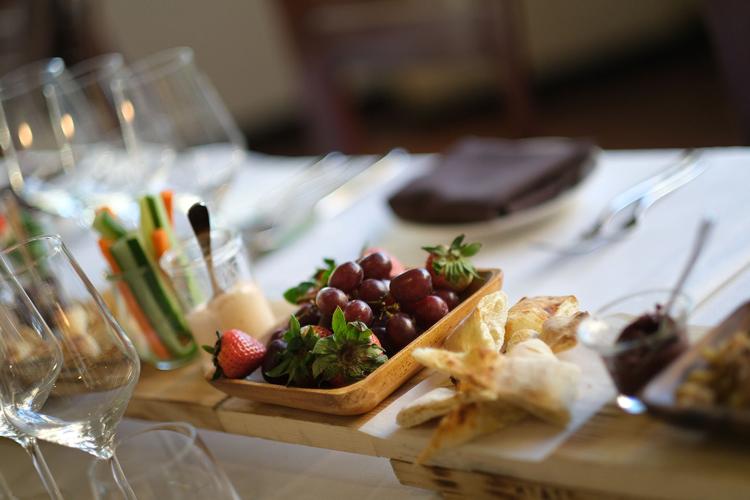 Each month features a different ingredient, highlighted in a one-night-only menu: the inaugural Chef's Table featured sustainable seafood, while the May event focused on certified Angus beef.
"Chef's Table is about celebrating a different ingredient (each) month," says Al Dente chef de partie Jessica Calilit.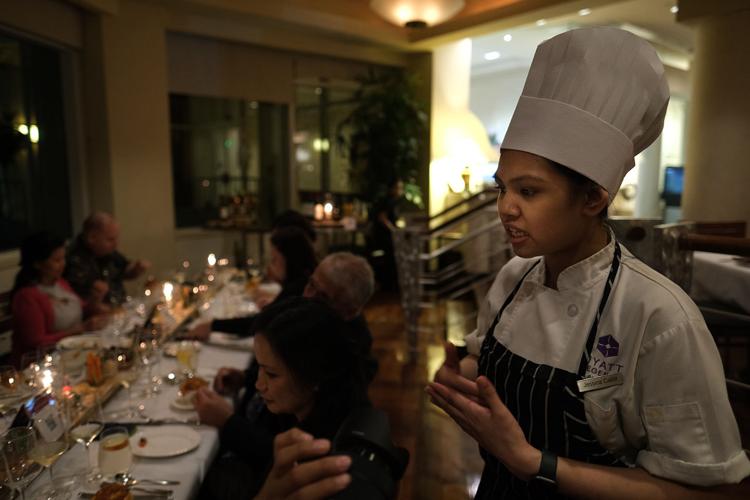 Hosted by the team behind Al Dente and helmed by executive chef Mirko Agostini, who recently won the 2019 Excellence in Culinary Arts & Restaurants Award for Outstanding Culinarian, guests are basically guaranteed an excellent meal.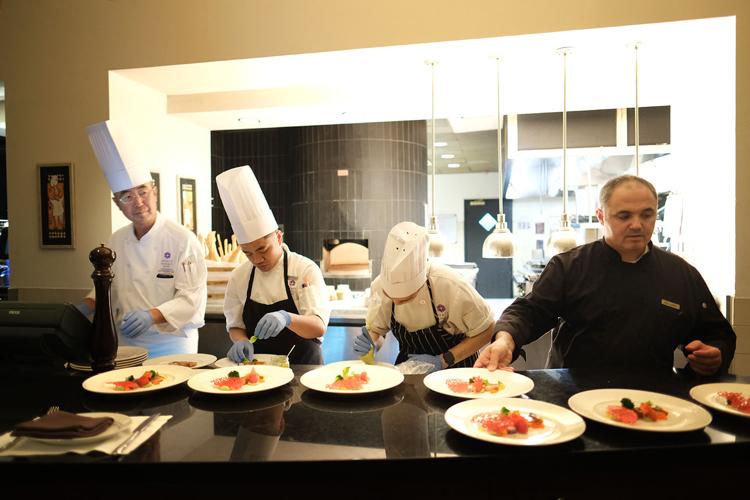 Seated at a long table with views toward the Hyatt's gardens and the setting sun, Al Dente regulars can rub elbows with first-time diners as they compare notes on this month's antipasto selection or the second-course wine pairing. The guest count is kept low, with fewer than 20 people at the most recent event, creating an intimate, even conspiratorial atmosphere as guests are treated to dishes available only to them and only for one night.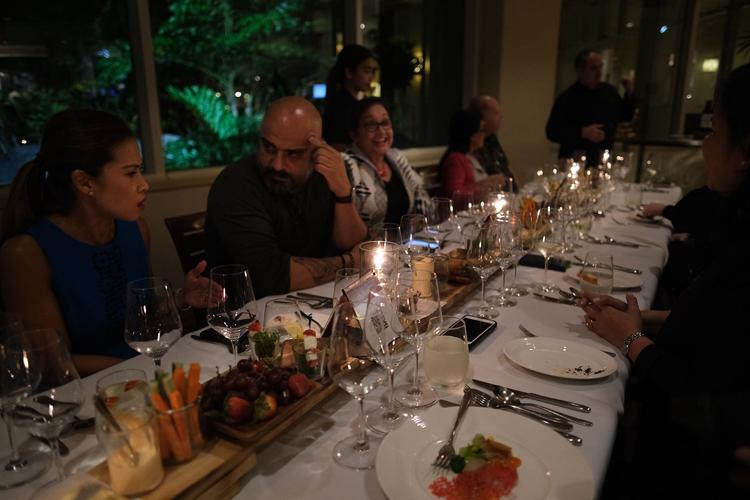 Beginning with a cocktail hour with a variety of fine wines selected specifically for the dinner, guests are free to mingle and snack on the antipasto that forms the table's edible and eco-friendly centerpiece until dinner is served.
And that's when the real fun starts.
For fans of the similarly named Netflix show, which celebrates some of the world's greatest chefs, Al Dente sous chef Jayson Allejos says guests are in for a treat: "It's just like you're watching 'Chef's Table' on Netflix."
Calilit says the event is just as fun for the people cooking the food as it is for the ones eating it.
"It's also getting to know what your guests want and how we can play around with it," says Calilit, who learned to cook by watching cooking shows growing up. "Also just interacting with them, 'cause ... us chefs are all in the back of the house – we don't really talk to anyone, so it's a good, new thing for us."
Five-course meal
As the sun sets over Tumon Bay, the night of the second Chef's Table, guests were treated to five courses, all highlighting the rich flavors of Angus beef.
Agostini's team dove in head-first with a snow crab and scallop terrine ringed by bright dollops of sauce and topped with a coral red tuile. It was almost too beautiful to eat – almost.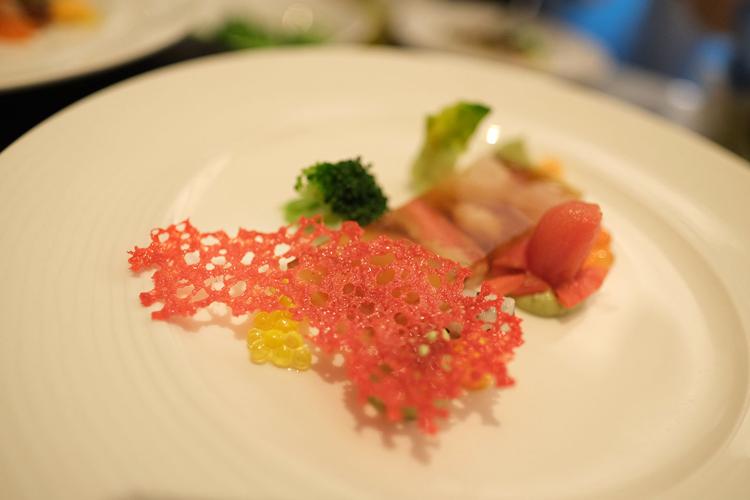 Next up was a baked onion soup, served in a tea cup topped with a provolone cheese puff that fell into the delicate soup as guests broke into it with their spoons.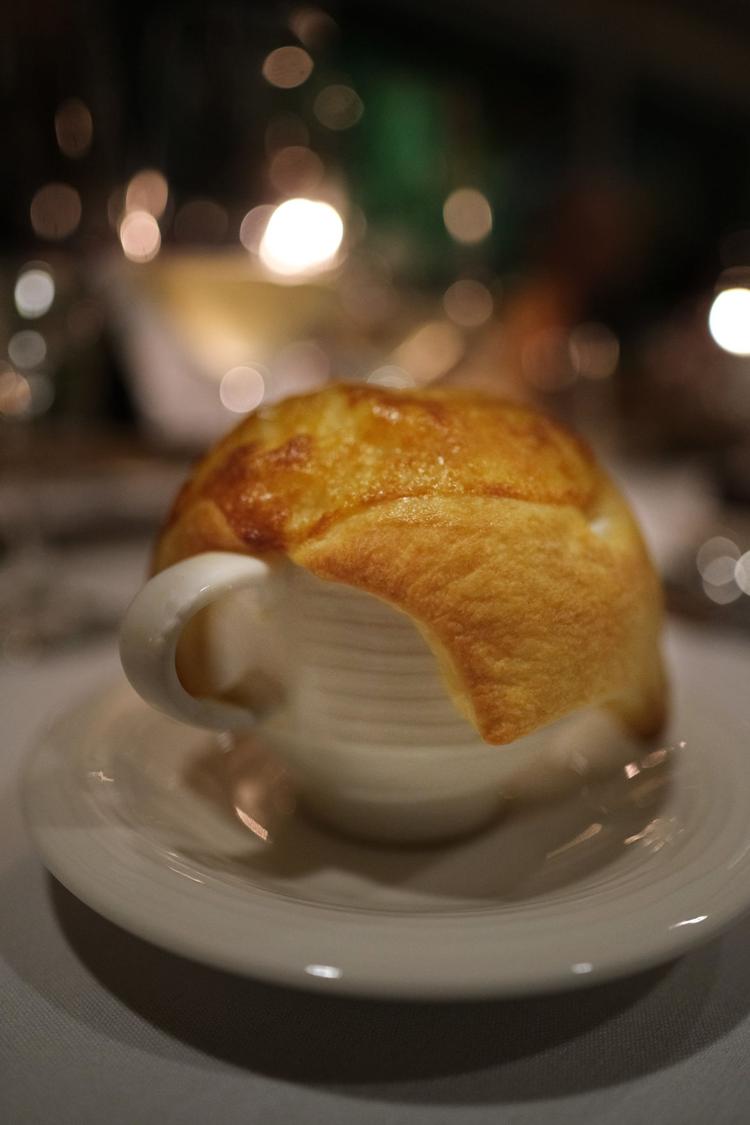 The following two courses were a bit heartier, with a smoked, certified Angus beef brisket cannelloni that was all too easy to inhale, followed by three cuts of beef alongside three different salts – Pink Himalayan, Hawaiian and locally sourced Inarajan salt – that highlighted just how different a tenderloin is from a ribeye tagliata.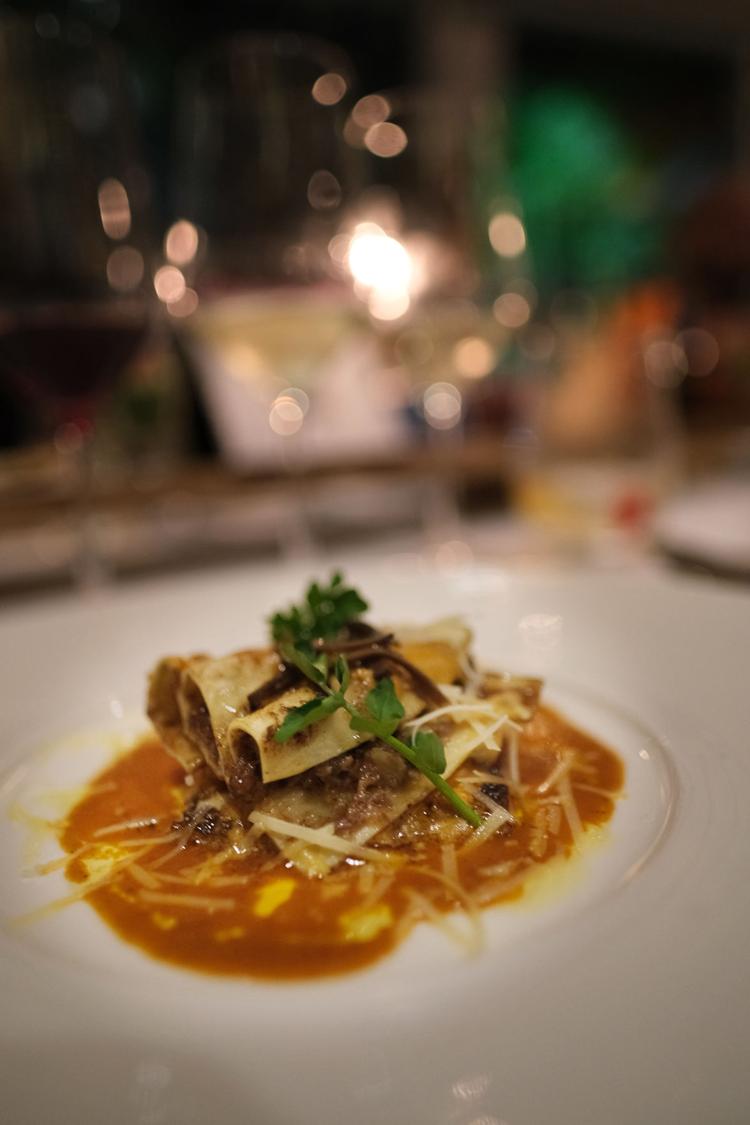 With each course, servers poured the next wine pairing as chefs circled the table explaining their choice of ingredients, cooking methods and inspiration, while guests asked questions, snapped pictures of their plates and dug into each dish.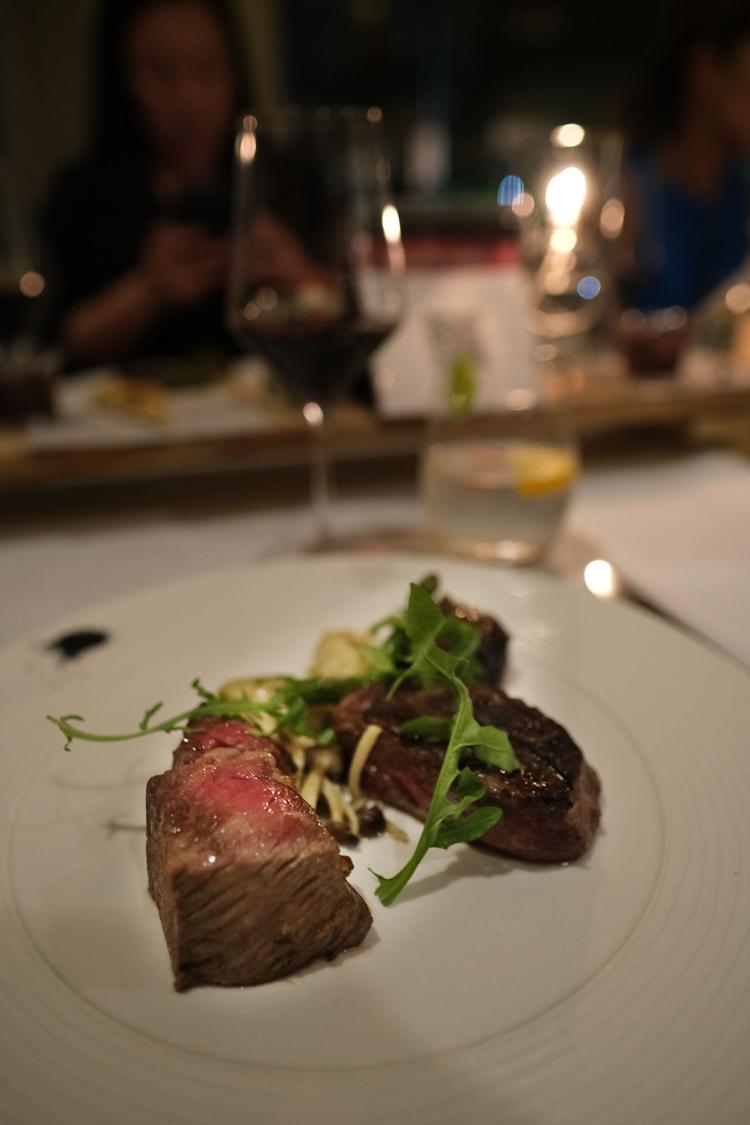 And of course, dessert was just as impressive as the dishes that came before it: A huge chocolate profiterole was served with a bright, tangy passion fruit quenelle and delicate berries dusted with real gold.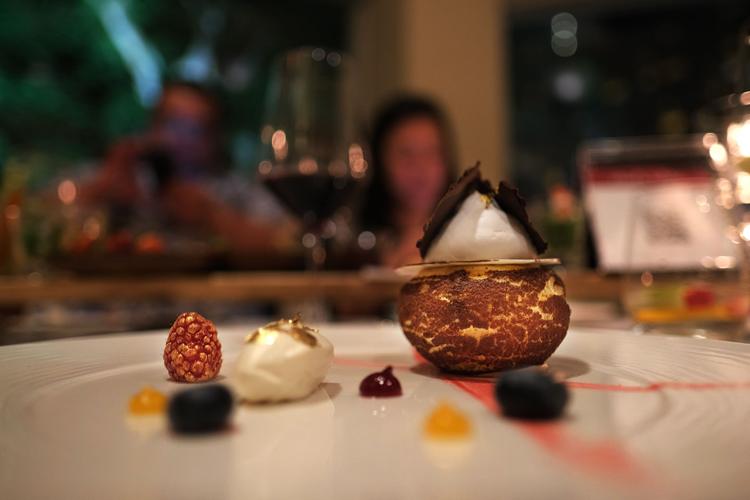 The food was obviously top notch, but so was the company and conversation – so much of it revolving around great food – and that's what elevates Chef's Table beyond just fine dining to something else altogether.