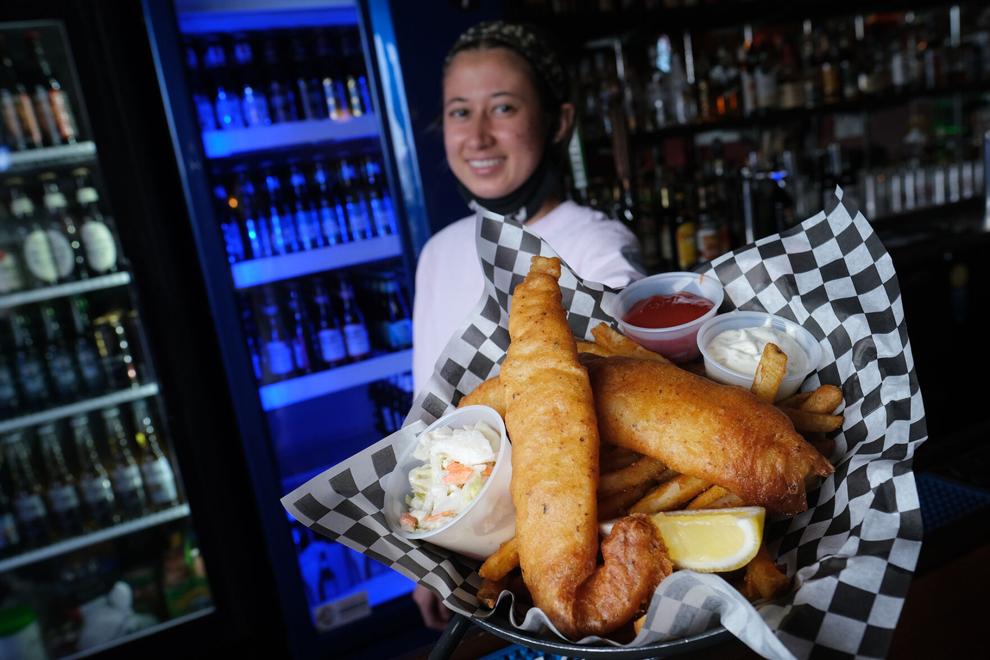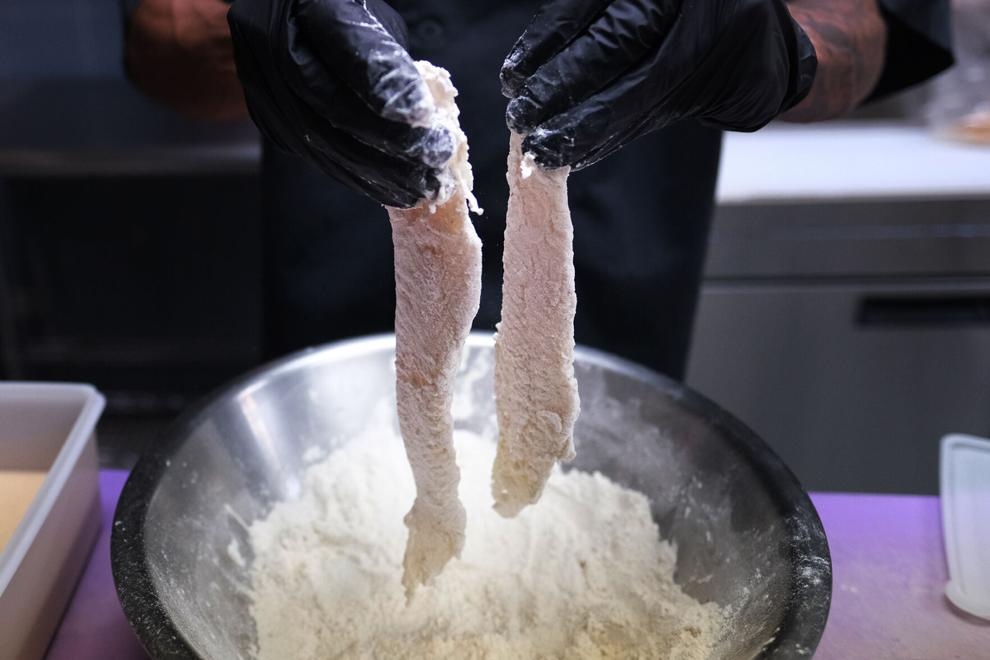 A pub tradition that was started in 1986 is alive and well in Tumon, and in fact flourishing, by curating a fine selection of more than 60 craft beers and a hearty menu of genuine pub grub. Englishman George Dance founded the Tower of London English Pub in Hagåtña, according to restaurant General Manager Jeffrey Davies.
The popular tavern changed hands and locations several times before landing in Tumon, with a gorgeous view of Gov. Joseph Flores Memorial Beach Park, in 2016 under the present ownership of partners John Agualo and Kevin Cyr, according to Davies.
Davies is an Air Force veteran who started running the pub in 2018. The business had to shut down, along with the rest of the island's economy in March 2020, when the first of the pandemic restrictions hit.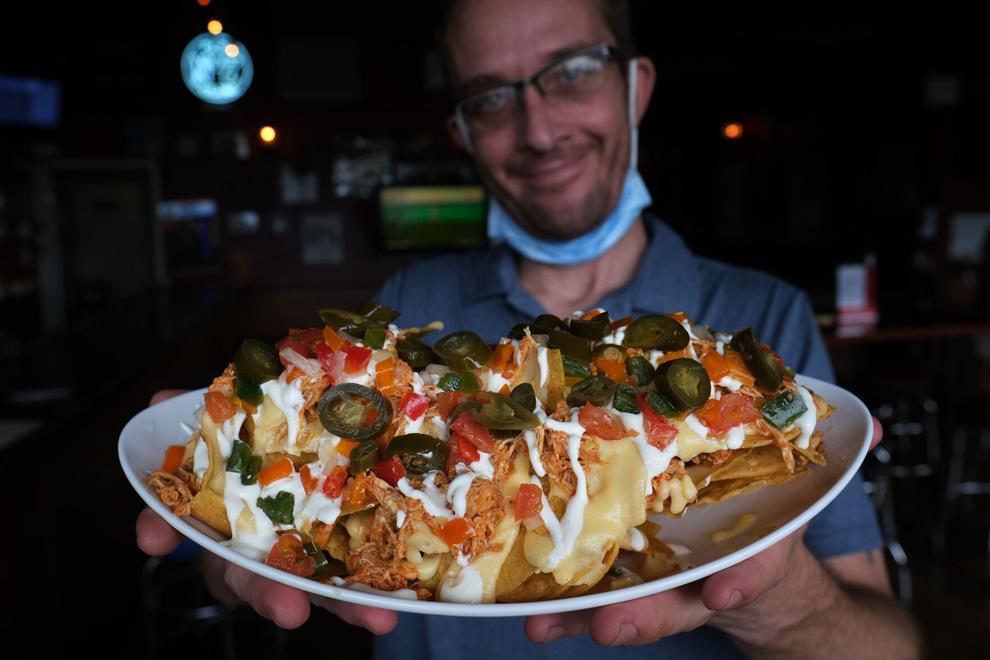 "We were shut down on March 20, and reopened June through August but then shut back down until February 2021. We were out of business eight or nine months," said Davies. "We were able to retain most of the staff, and we decided to do a fairly major renovation and deep cleaning. And we were able to catch up on business administration during the long closure."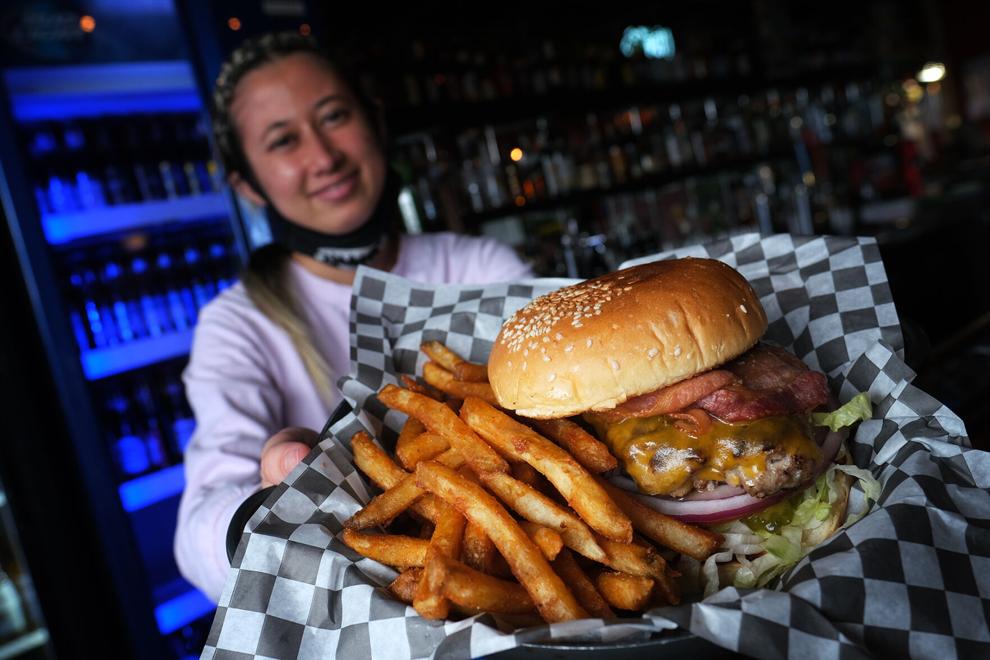 After the February reopening, the team was joined by chef Tom Diaz, who was previously crafting dishes at Table 35.
The tavern is following the guidance of the Department of Health and Social Services, and checks for vaccination cards. However, the establishment is normally able to operate at full capacity, which is just under 100 people. There is a small seating area outside for people who prefer the breezy outdoors.
Even though the pub is located in Tumon, the selection of sophisticated adult beverages and tight menu of about 25 items attract an almost exclusively local following.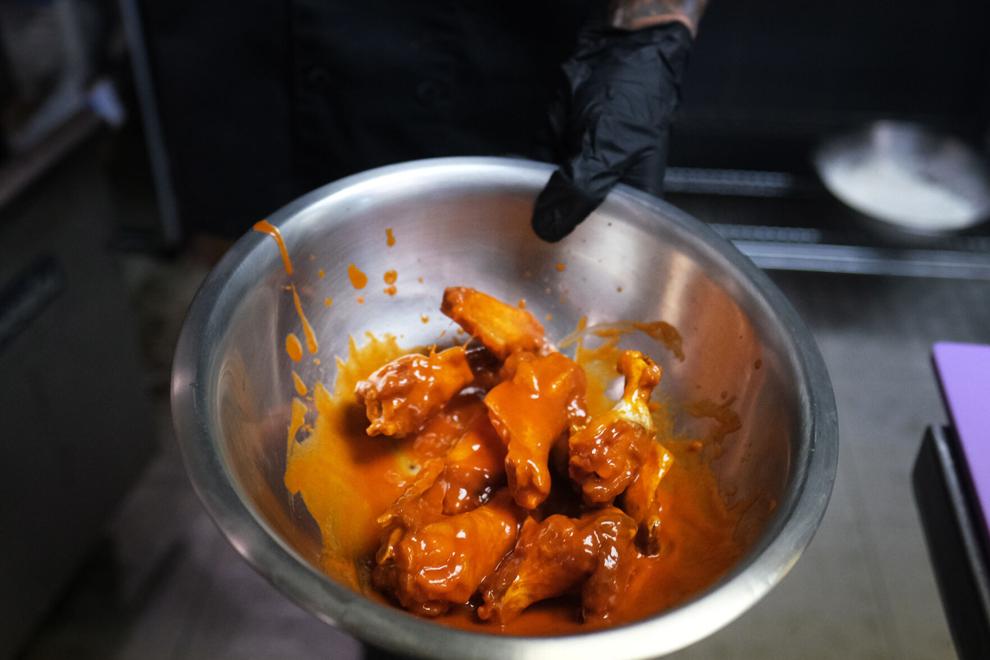 "After 35 years, we've developed and grown a steady local clientele," said Davies. "We don't get tourists, but we get a lot of industry people coming through after their shifts on the main tourist drag."
The No. 1 attraction on the menu is the fish and chips, according to Davies, followed closely by the selection of wings. Wing night is every Wednesday.
"It's $3 off for a pound of wings, which is 8-10 wings, depending on the size of the wings," said Davies, "and chef Tom crafts all the dipping sauces in-house, not store bought."
'I see a bright future'
GALLERY: Tower of London English Pub
As with most businesses, Tower of London is gradually easing back into normal operations, booking musical acts, when available, on Saturday nights.
Davies has a bright outlook for the future.
"I'm optimistic about what's happening; people are coming out and behaving themselves. I see a bright future emerging."