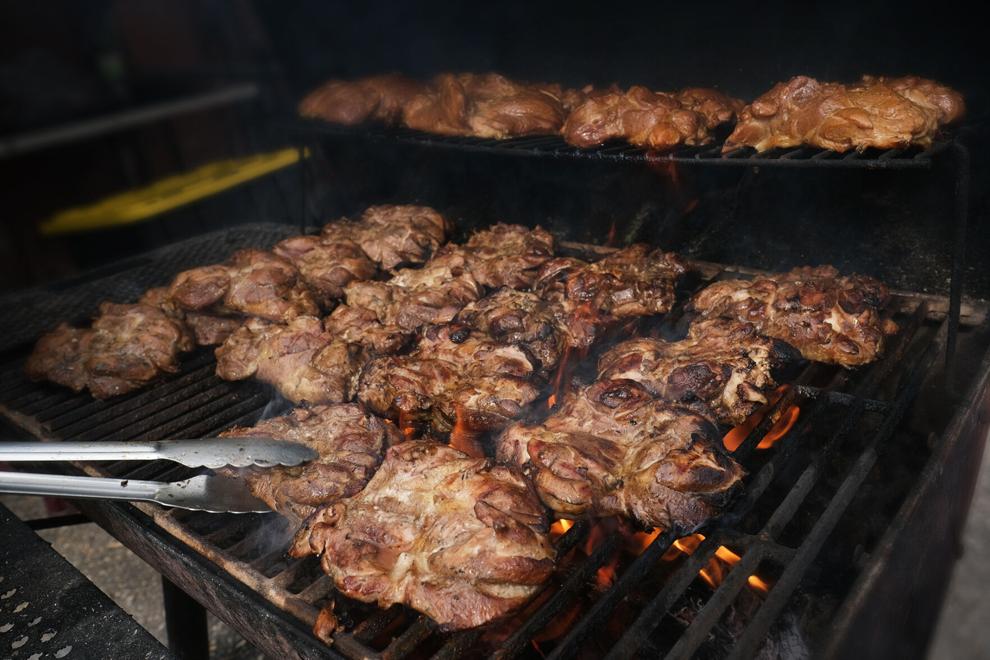 For Andrew Arce, kelaguen represents more than a business, it's a nostalgic link to a lifetime of family memories, and the cooking process is an homage to his family and late mother, Christine Arce Villagomez.
"As far as the process goes, nothing has changed from doing it at home for family events and parties, moving to commercial business," he said. "It's exactly the same."
Home Plate is the kelaguen specialty shop now operated by Arce and his team from a stall at the Chamorro Village, next to Asu Smokehouse. "We specialize in kelaguen, all different kinds, from chicken to octopus," said Arce.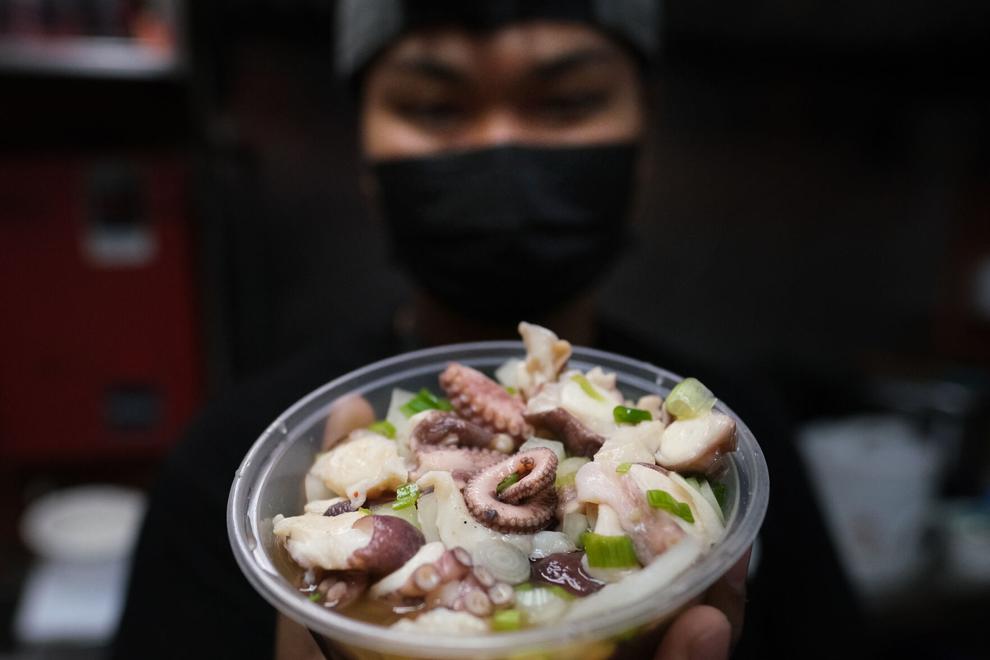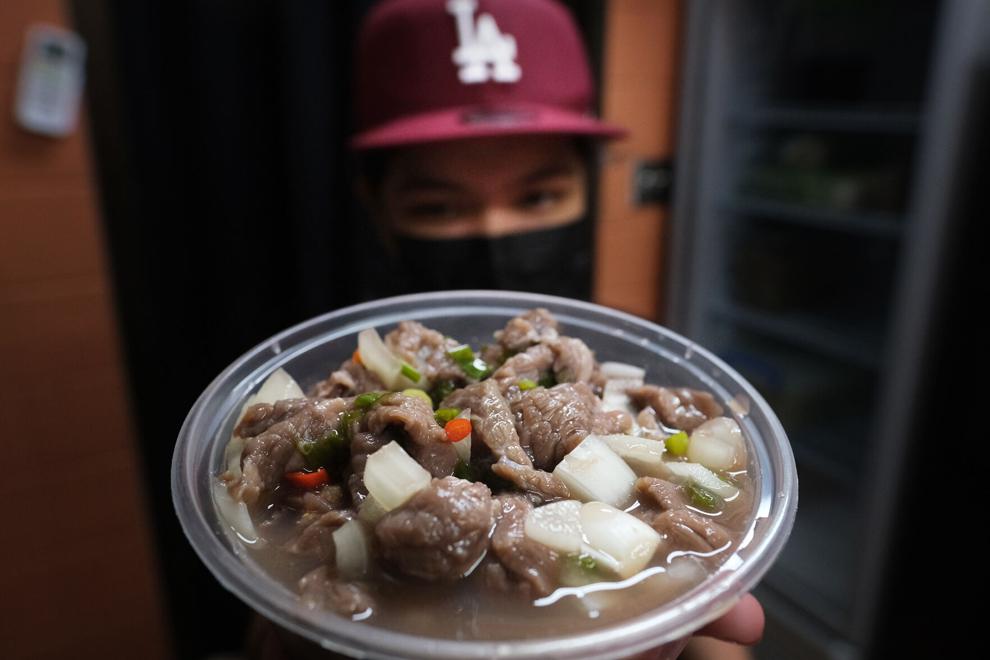 Even though the business opened this year in mid-May, Arce started making notes formulating the project as early as 2012.
"When I was growing up and there was a family event or function, my mom always volunteered the kelaguen," recalled Arce.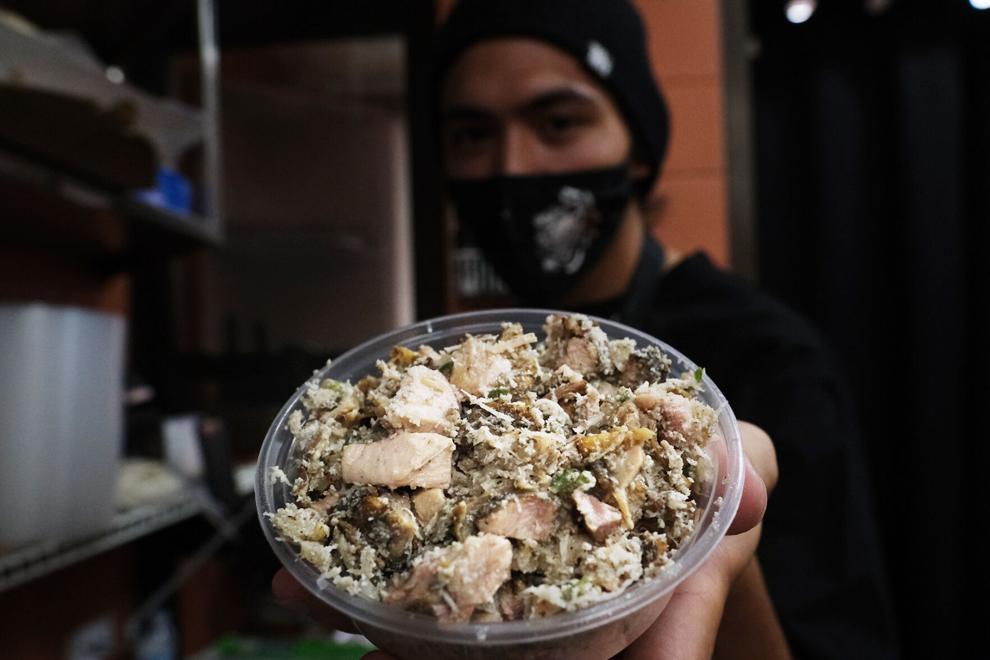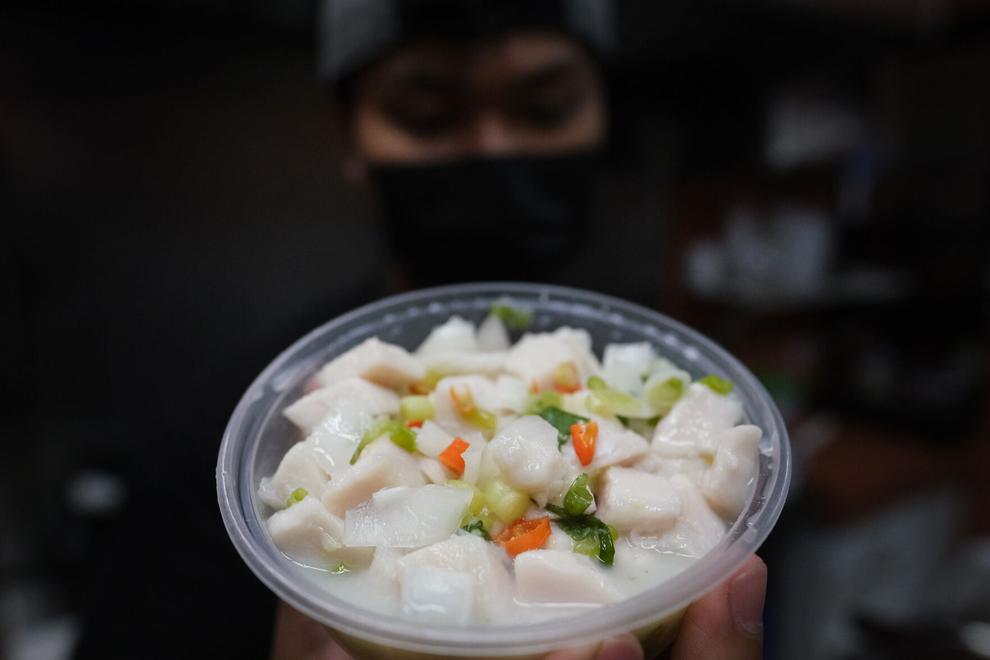 Five boys in the house and a stepdad were all pressed into service for the many stages of preparing the iconic island classic. The fire that grills the chicken is still started with locally sourced wood to barbecue the meat every afternoon. Four employees, who happen to be family members, are always chopping something in the tight quarters of the kitchen at Chamorro Village. Beef, grilled chicken, green onions – with kelaguen there is always something that needs to be chopped.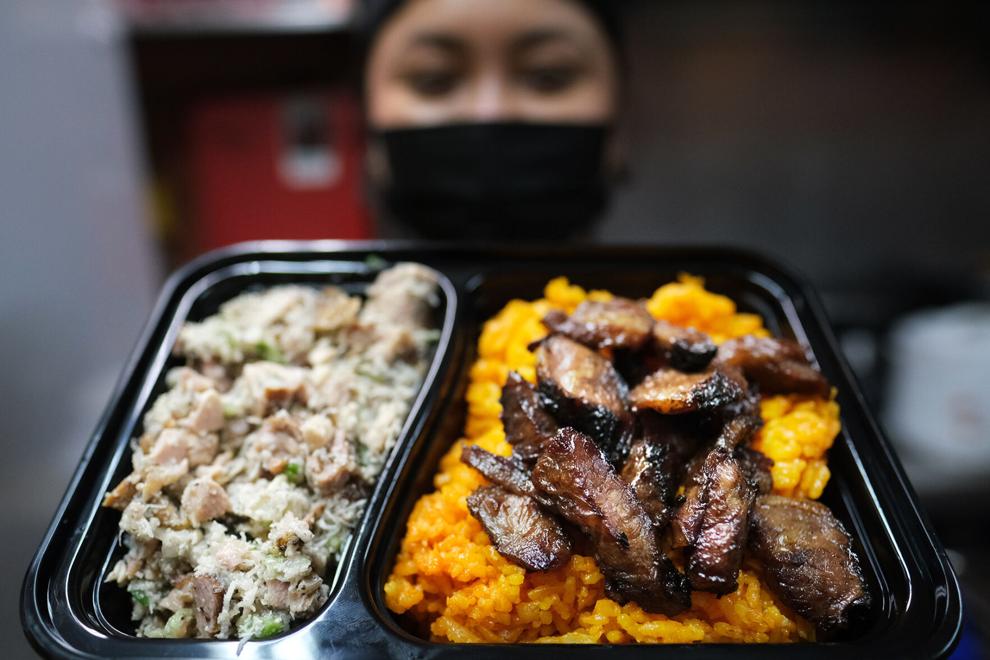 Home Plate serves six types of kelaguen: chicken, beef, fish, shrimp, octopus and hokkigai clam. The kelaguen is delivered several ways, one of which is the traditional wrap, which Arce has named a "Bat" as in baseball bat.
The Bat is a large tortilla with a generous amount of kelaguen of your choice, wrapped with red rice.
Bowls of kelaguen are served with your choice of hot red or white rice, and can be paired with barbecued finger steak or CHamoru sausage.
A Base is the name for the kelaguen as an appetizer, or chesa style, served with corn chips – a dish meant to be shared.
Made with love
"I've been surprised at the response, but business has been going good. I was worried because everyone does kelaguen," said Arce.
"We barbecued every weekend, and family was always bringing something to kelaguen," he added. "Mixing kelaguen is very nostalgic for me, it brings back a lot of memories. I enjoy the entire process."
"I know it sounds corny, but my mom showed me how to make it with love, keeping your eye out for some coconut hair or gristle that's in the mix, something that's not supposed to be there. That's what she taught me."
Andrew Arce said he left a stable career in sales to pursue a dream and an idea.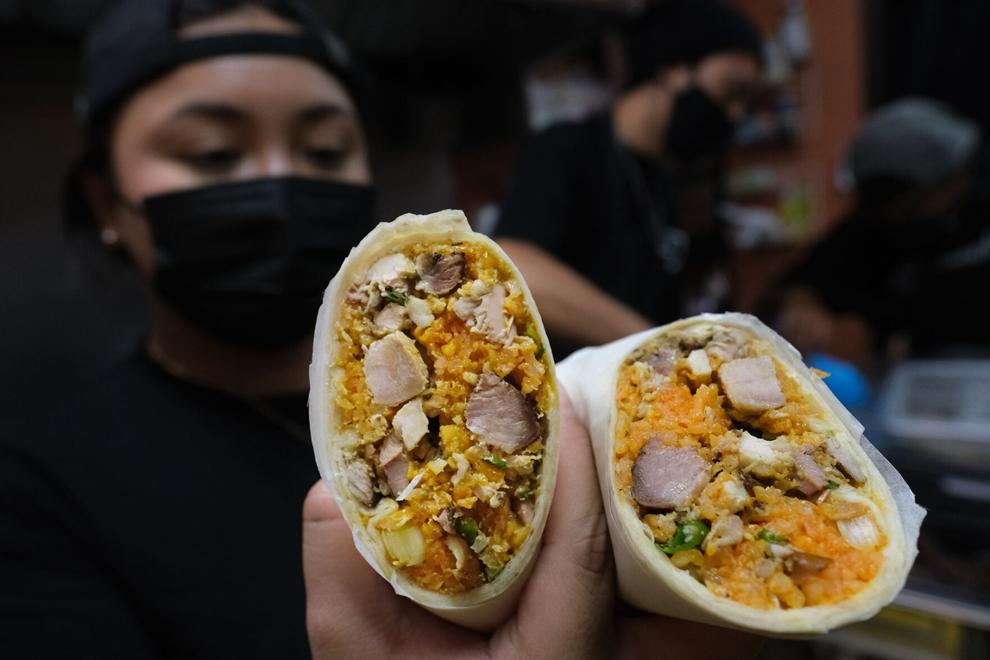 "The business has definitely changed my life," he said. "I'm more motivated because it's not just about me, but for the team, and I'm fired up and ready to seize the day."