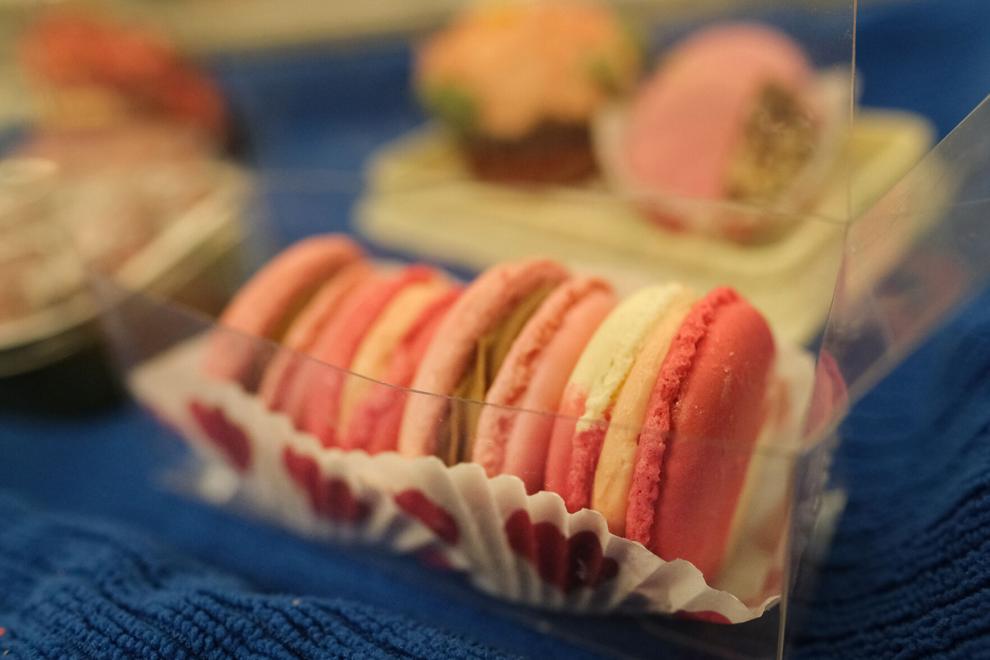 Chef Bertrand Haurillon and the culinary students at Guam Community College have mobilized for a pastry promotion just in time for Valentine's Day.
Chef Bertrand, originally from Toulouse, France, is a chef, restaurateur and instructor in the GCC culinary division.
"This is a fundraiser for the Culinary Arts Student Association," said chef Bertrand. "We brainstormed ideas and will be selling items like cupcakes, cheesecakes, dacquoise and macarons."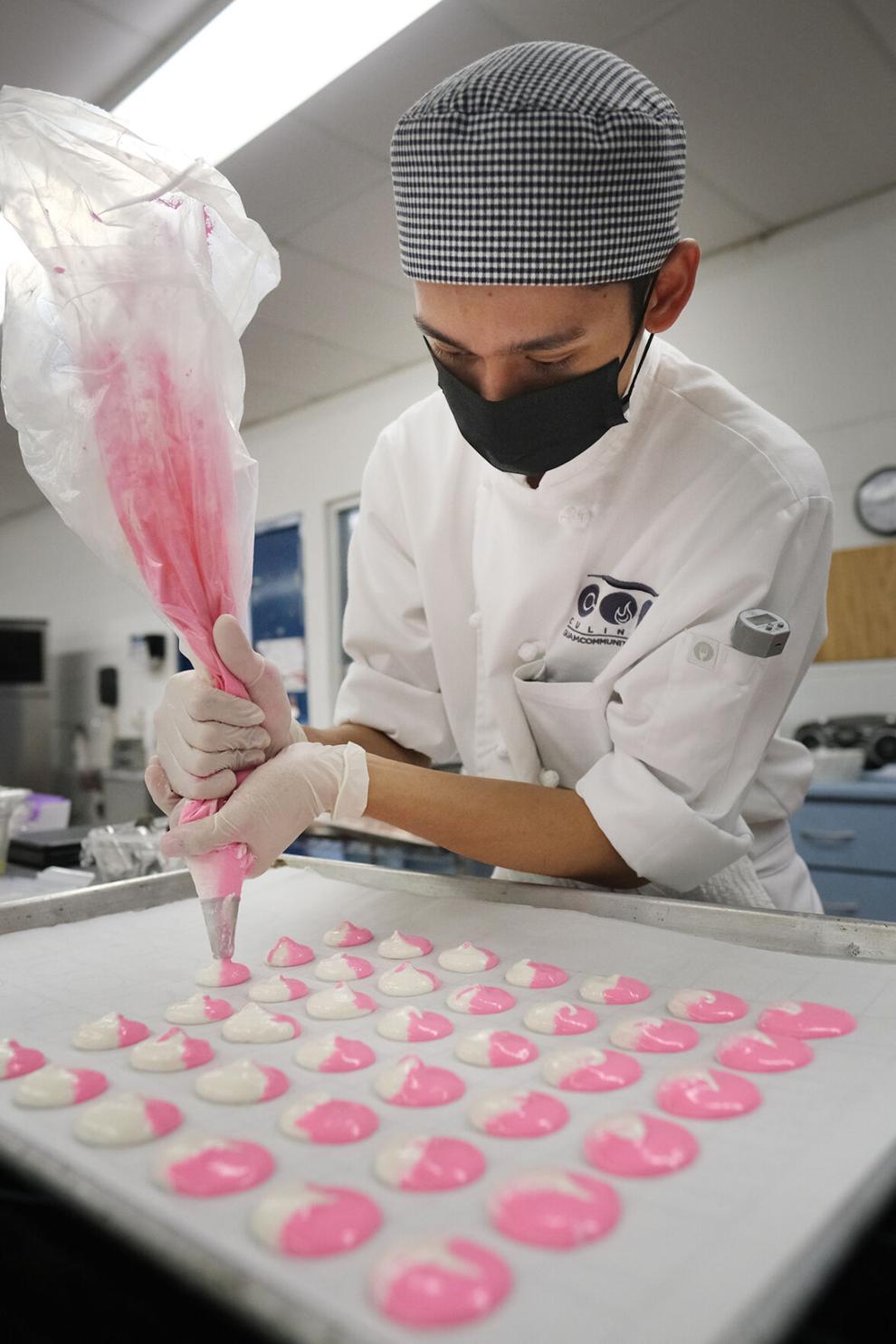 Macarons, also known as macaroons, are sweet meringue-based confections made with egg whites, sugar, almond meal and sometimes food coloring. A dacquoise is a dessert cake made from layers of almond and hazelnut meringue, and filled with whipped cream or butter cream.
"These are not difficult items but there are so many techniques involved, something can go wrong along the way," said chef Bertrand. "I will be conducting final quality control for all the outgoing products, but these students have done very, very well."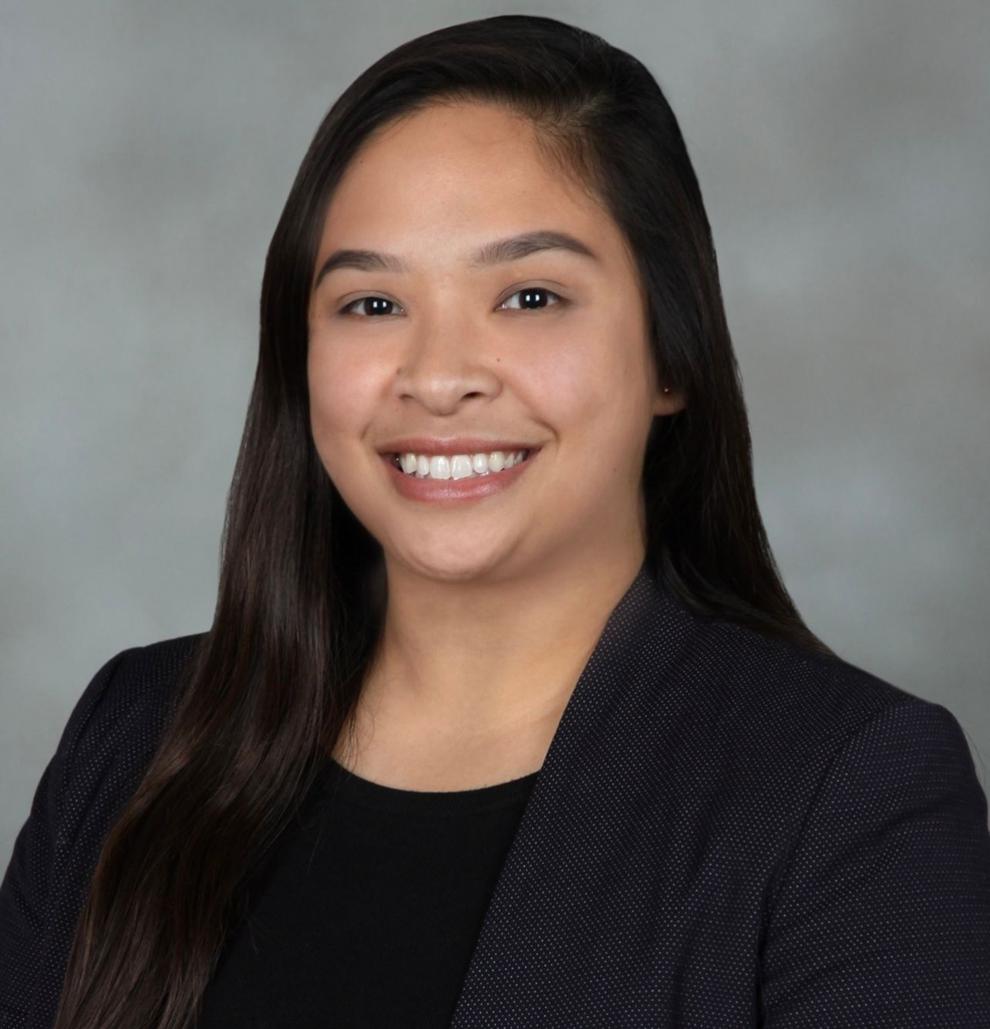 Thirty-one culinary students are participating in the new Baking 240 course, which is funded by a grant from the U.S. Department of the Interior.
"This grant covers tuition, uniform and supplies for the students," said Kennylyn Miranda, department chair for the Culinary Foodservice Department at GCC. "It's a great resource as it's covered many courses, including Culinary Foundations 1 and 2, Baking 200 and 220, 240 and 250, and other culinary and baking practicum courses.
"The funds we generate will help fund resources for the kitchen, ingredients, tools and also help fund future events," said Miranda. "This will be a bake sale style. We'll be open Friday, Feb. 11; and Monday, Feb. 14 at the Multi-Purpose Auditorium from 9:30 a.m. until 12 p.m. for people to pick up the products," she said.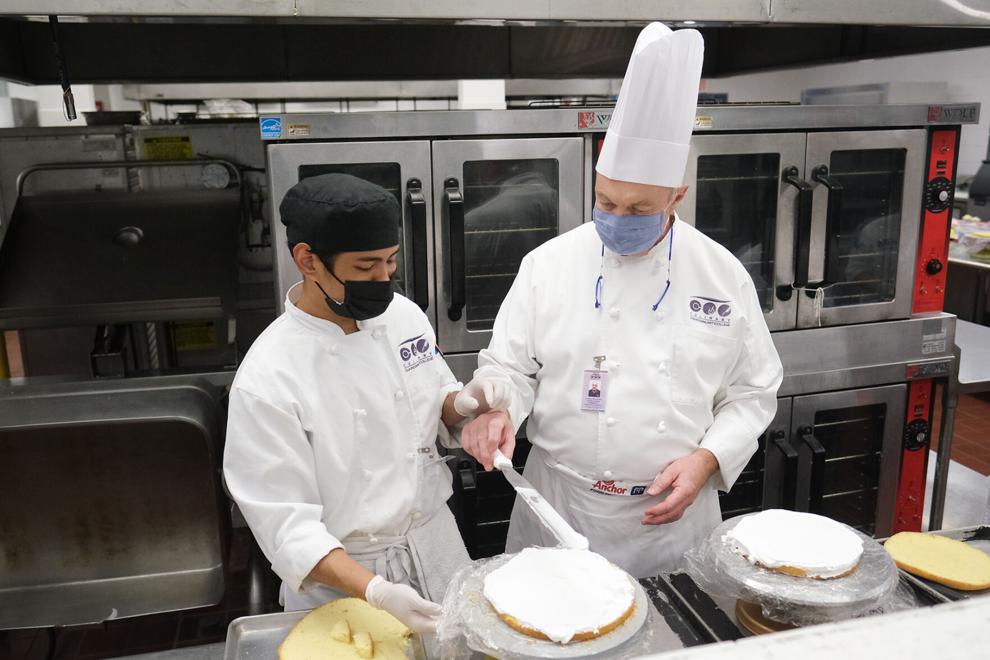 Building knowledge and experience
"The hardest challenge for us is putting what we learned into practice, and maintaining that practice to improve over time," said Rikamae Lagman, a student in the Baking 240 class. Chef Bertrand noted Lagman's creativity with a shell-inspired dacquoise pastry that Lagman designed, with a macaron center.
Sandra Torres, a first-year student in the culinary department, is already working in the food and beverage industry at the Hyatt Regency Guam under chef Mirko Agostini.
"I was in ProStart in high school, which prepared me for the culinary program here at GCC," Torres explained. "The scale of things keeps increasing at every step, the kitchens get bigger, the output gets bigger and you start to see more specialized equipment."
"I hope to learn and get more experience, even off island, to learn other cuisines of other countries, but I prefer pastries and culinary instruction," said Torres.