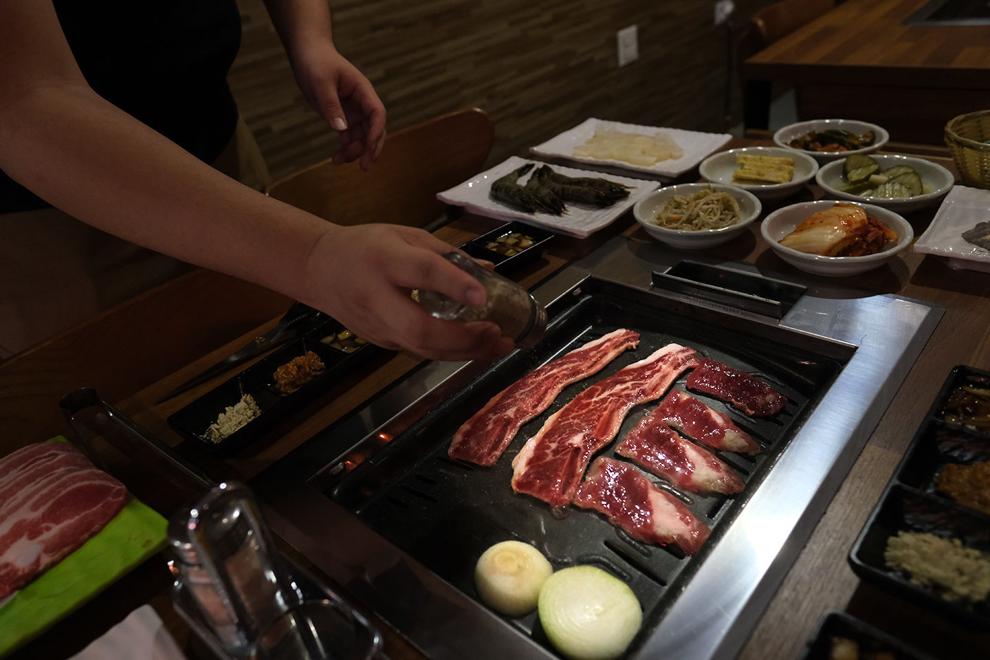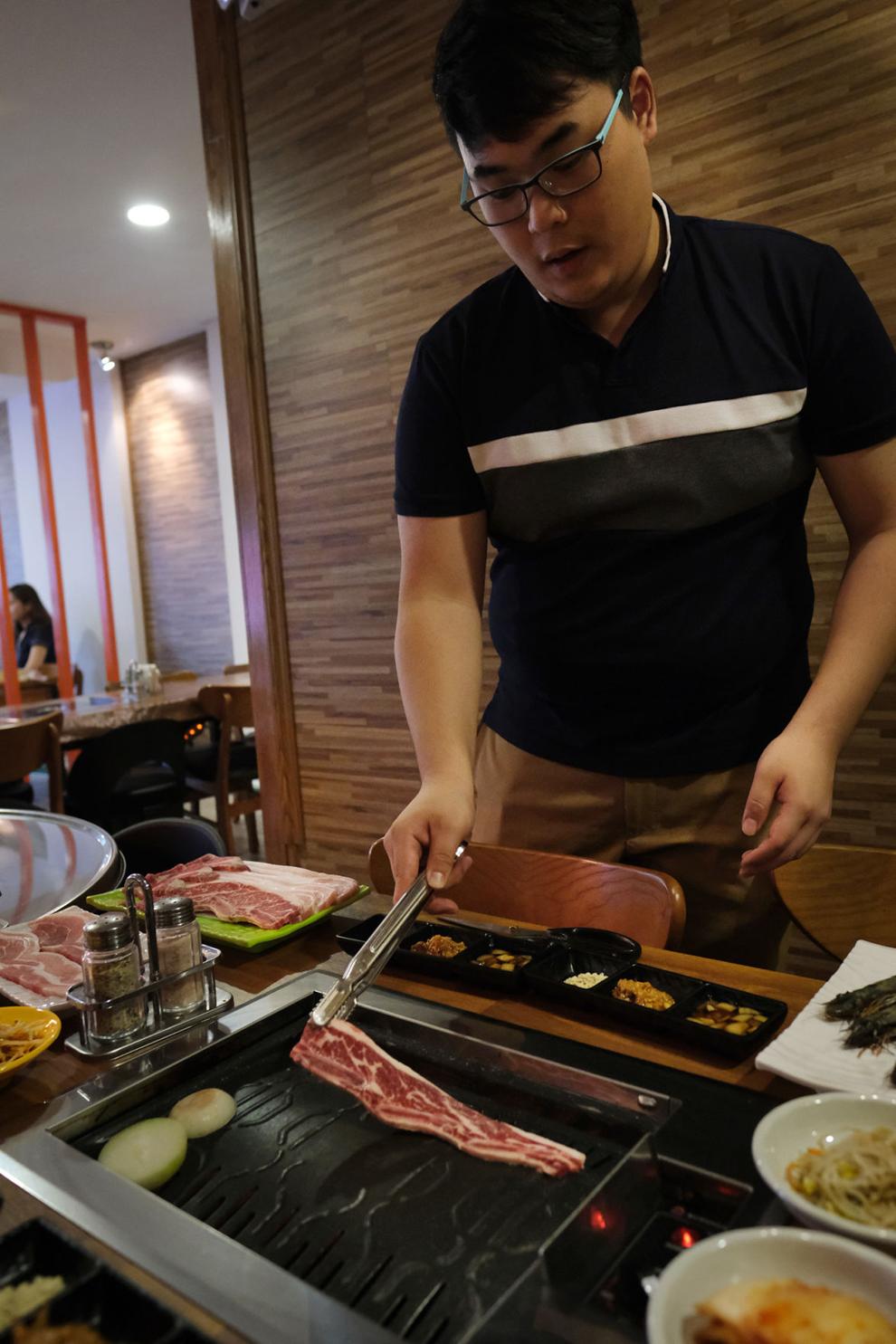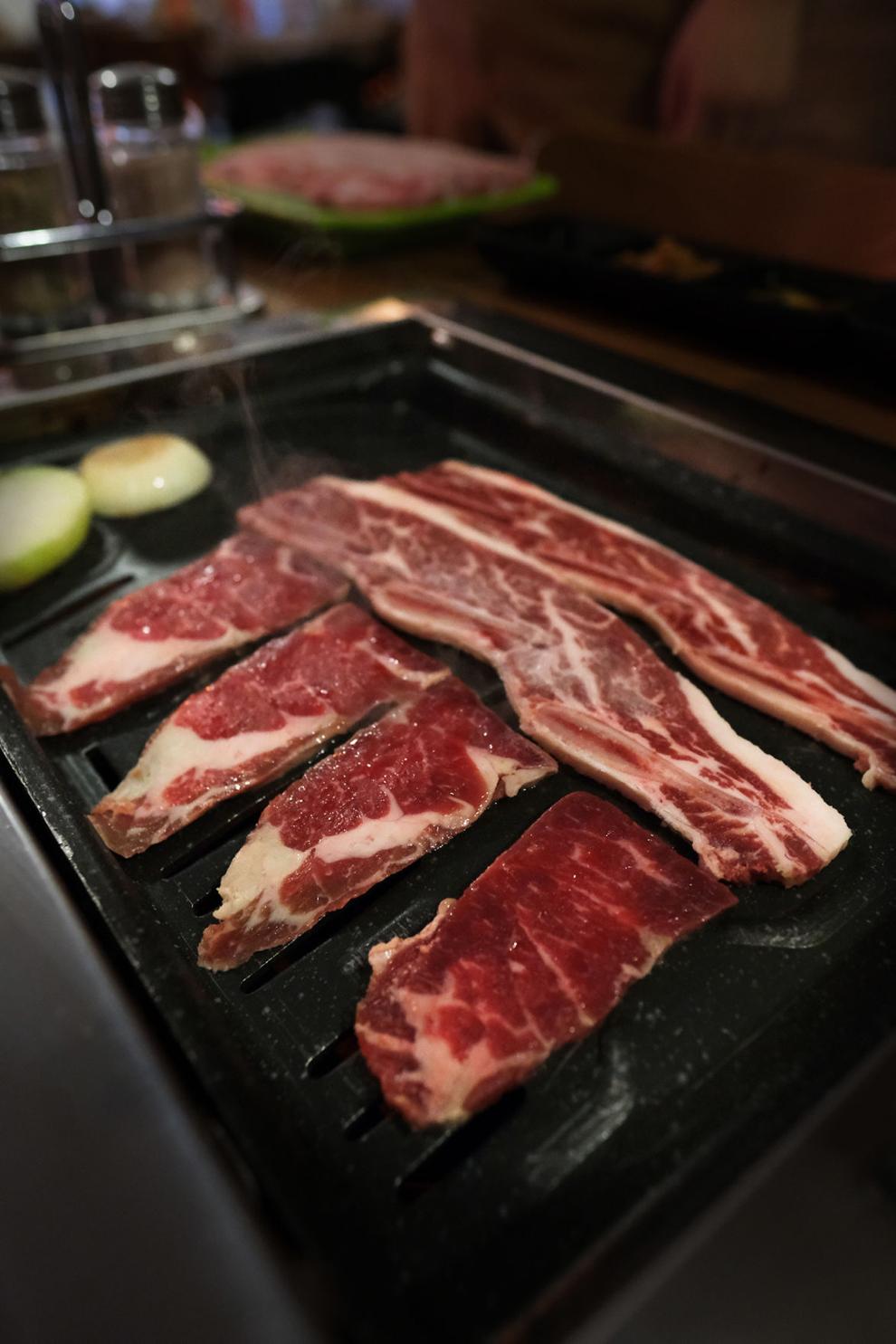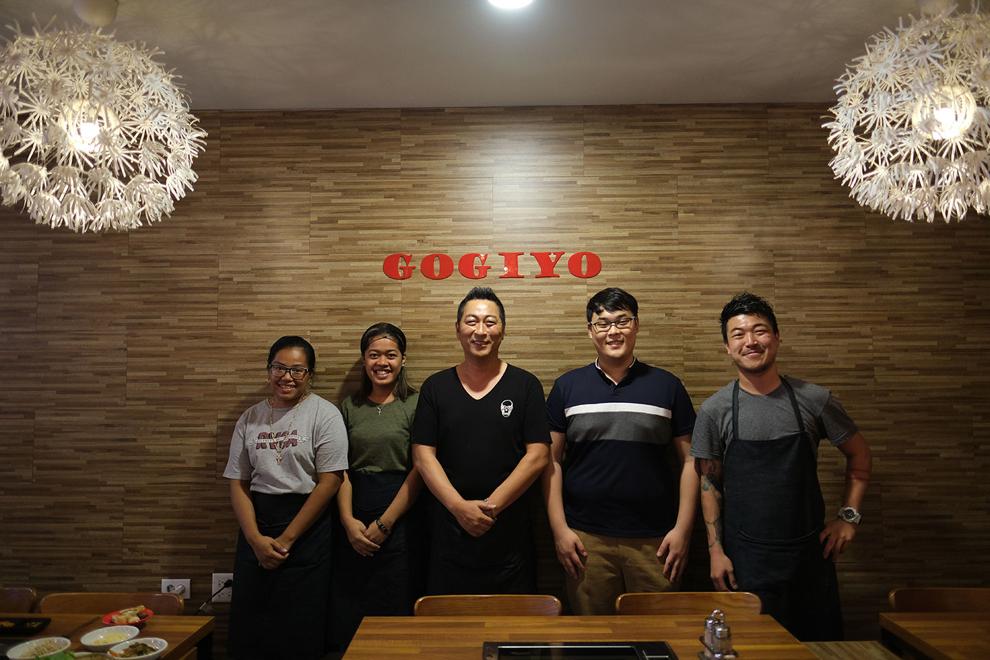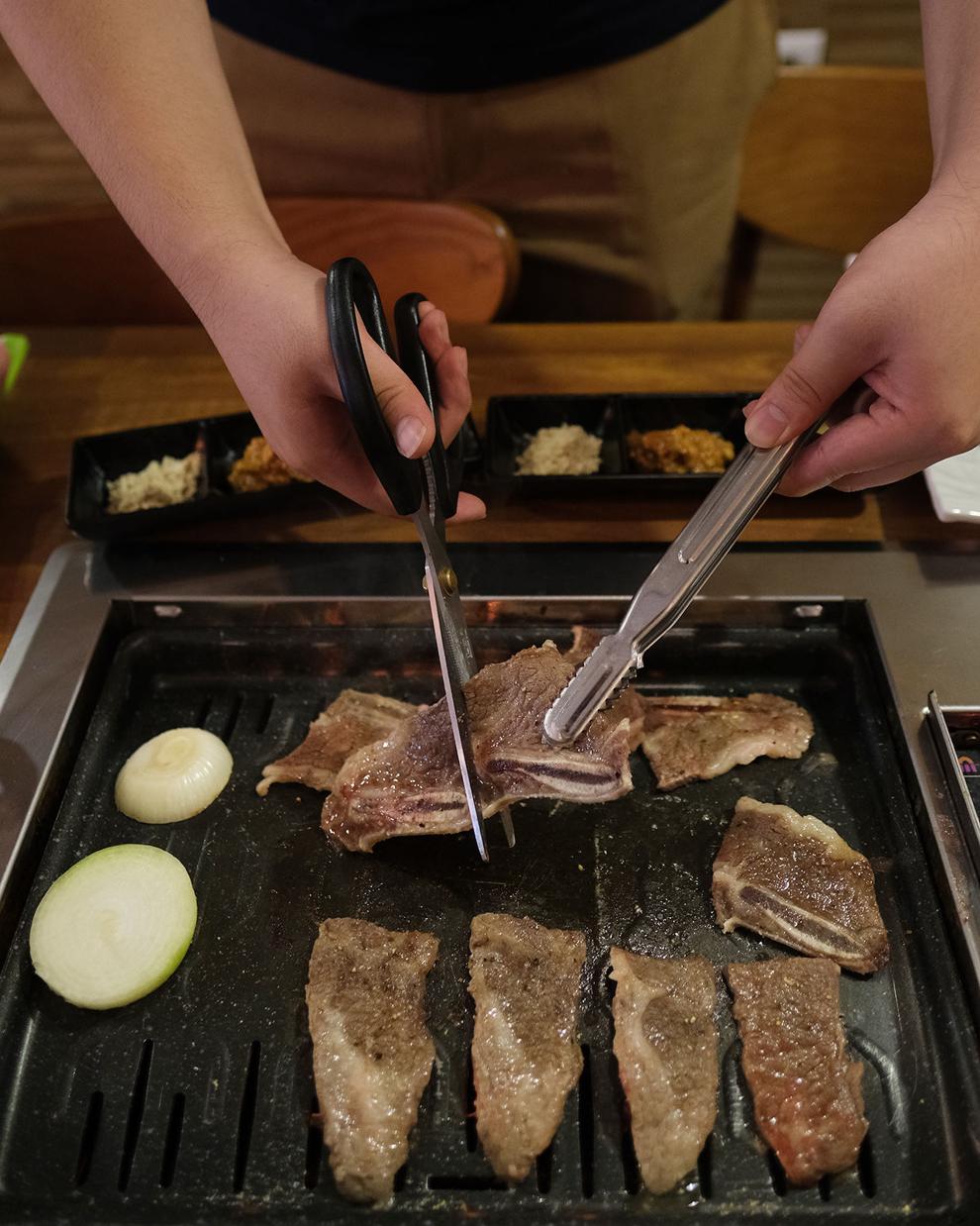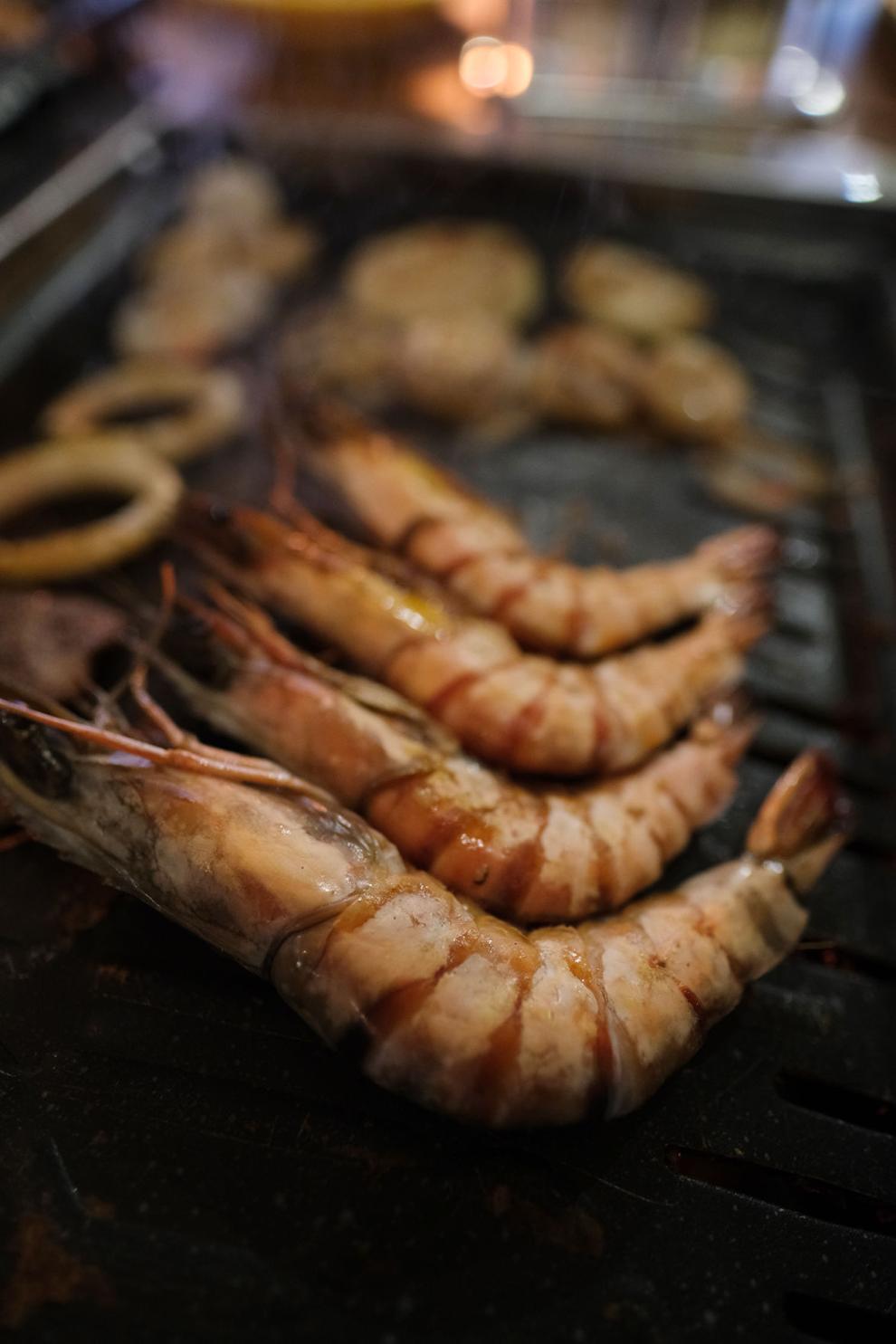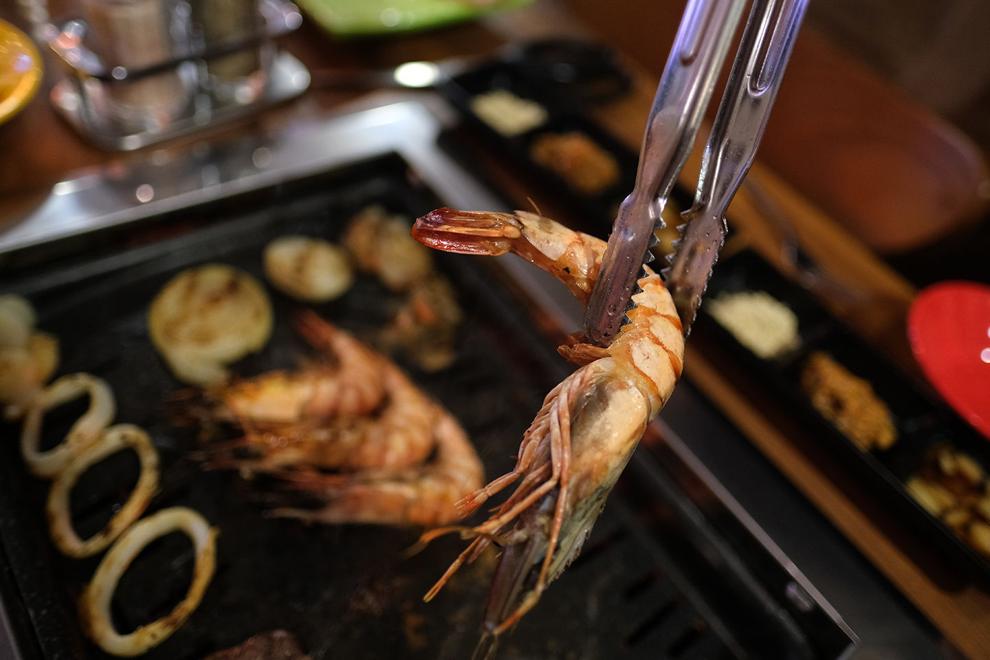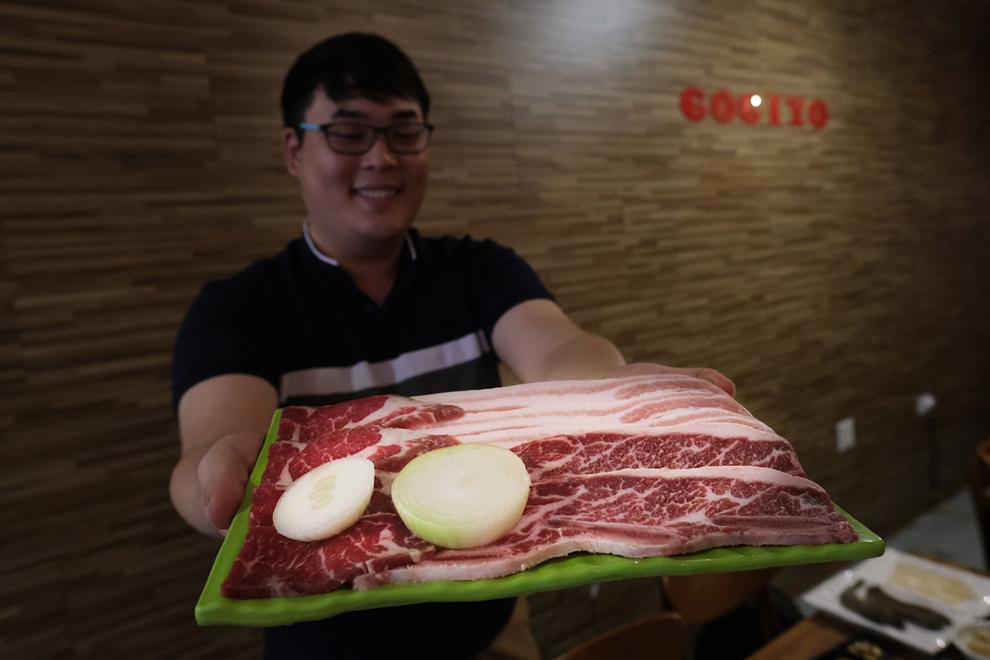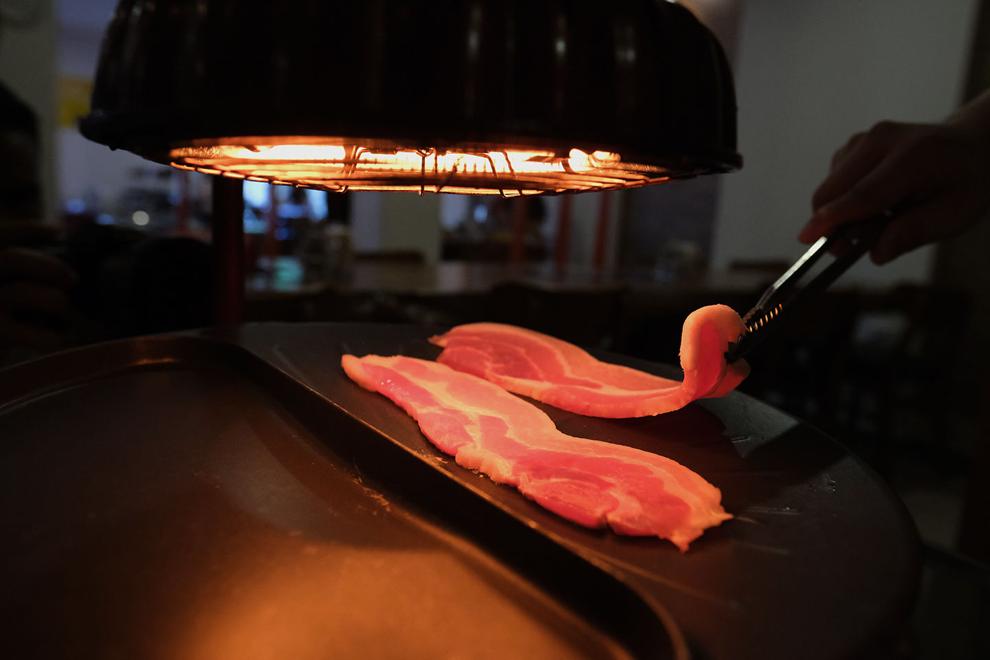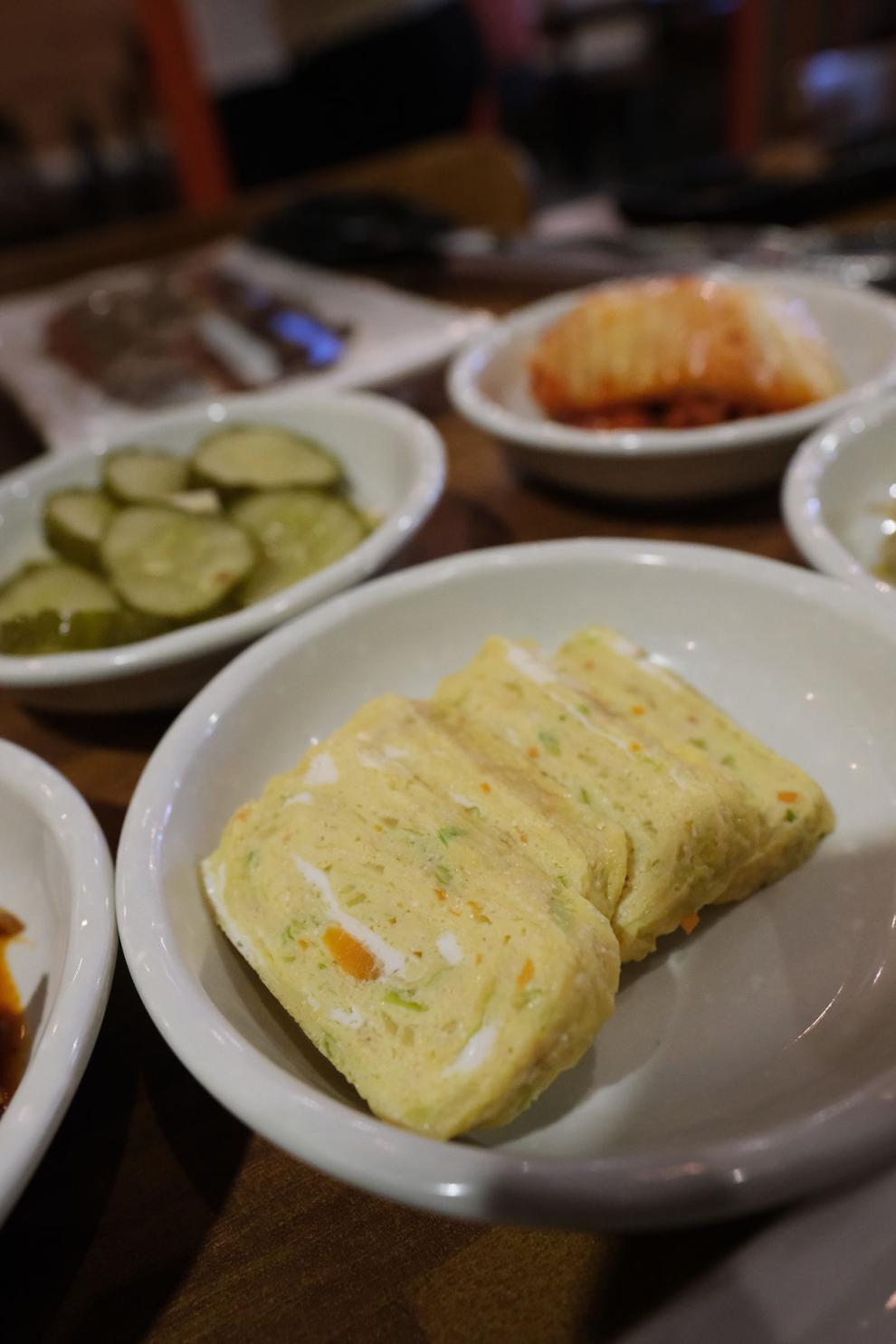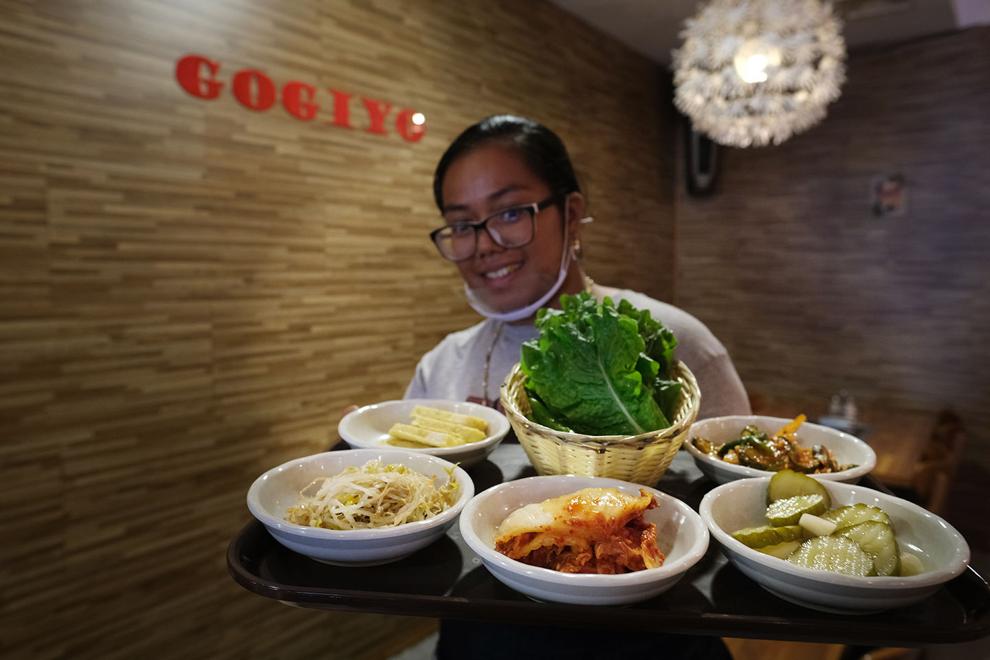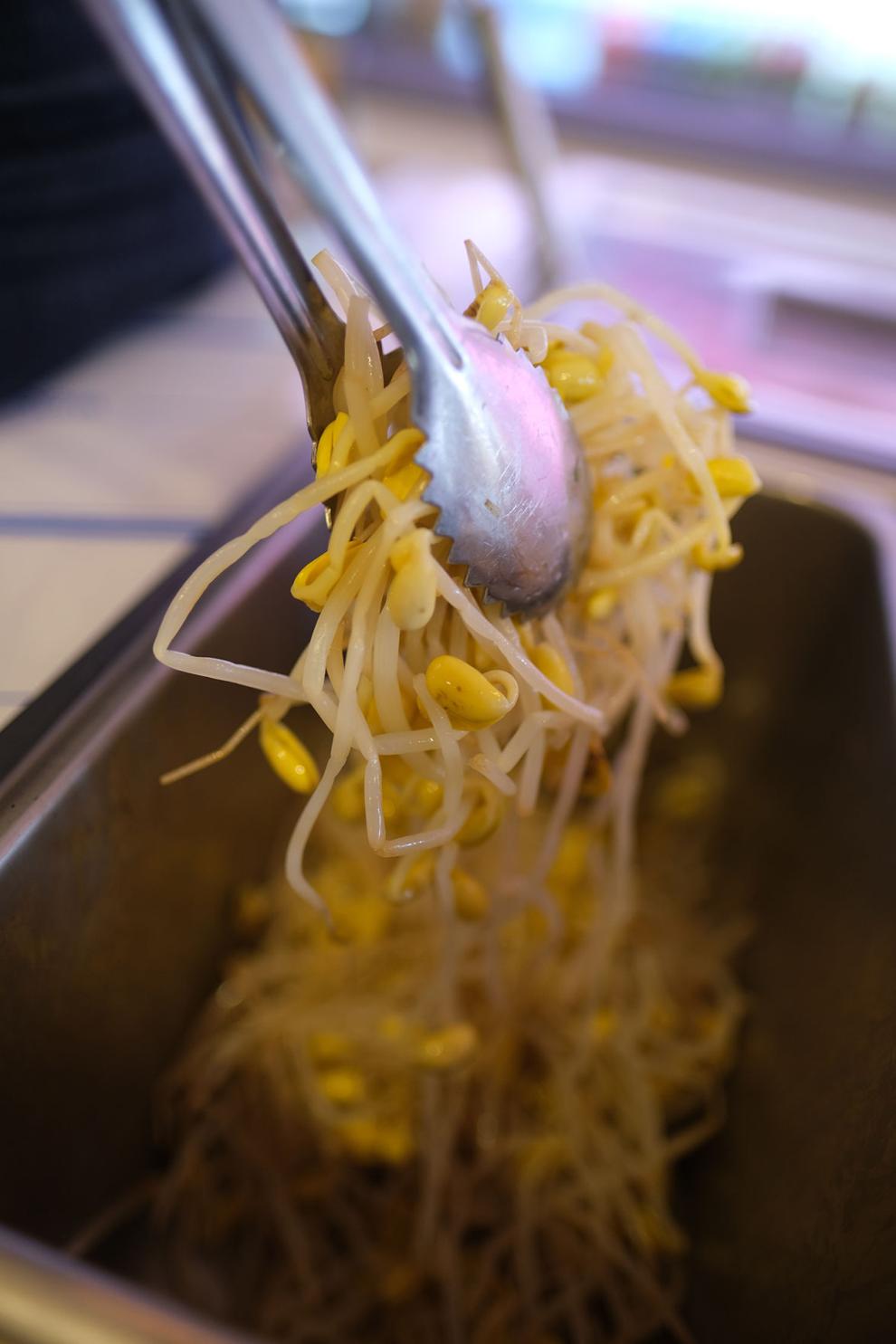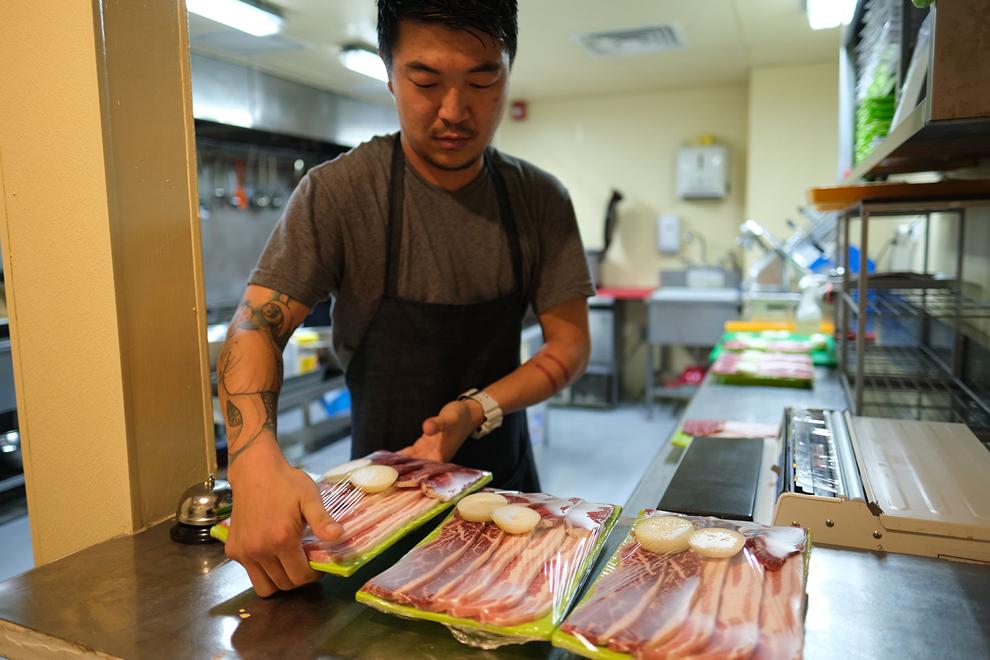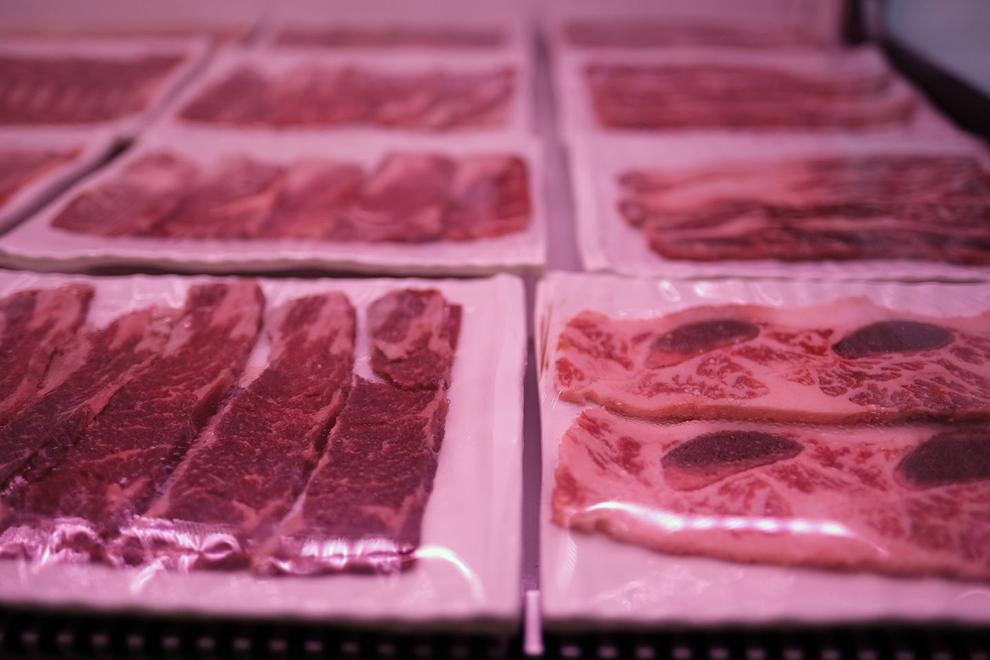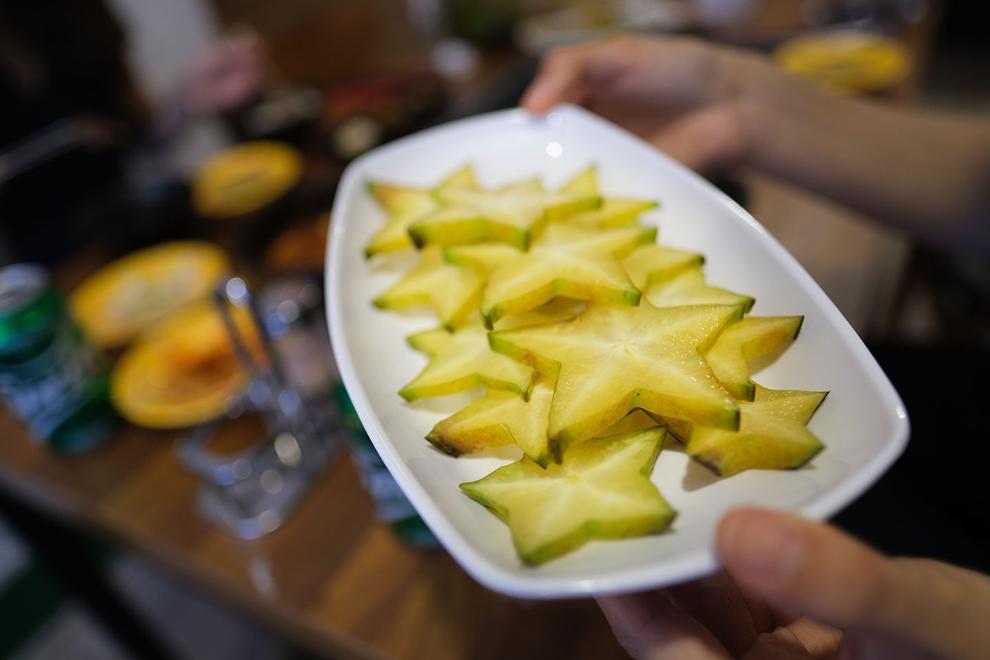 There's a new Korean barbecue shop in town and it's all about giving the guest exactly what they want.
While you can expect the usual fixtures of Korean barbecue – like grilling your food right at your table and washing it down with healthy portions of kimchi – Gogiyo takes self-service to a new level, allowing you to shop for your food at the restaurant's own mini-market before you start cooking.
"We don't have a straight menu," said manager Nicholas Rhee. "We are basically kind of like a supermarket, where you can come in, we have all of our meats on the side, you get to choose what you want then pick it out, come to the register and buy it."
And if you're short on time or headed to your own beach barbecue, Nicholas Rhee says you're free to grab some meat to go.
"Our idea's for you to pick it and cook it here," he said, "but we're not stopping you from buying it and then going to cook it at home."
Rhee's parents, Tak Kun Rhee and Joyen Cho Rhee, own and operate Gogiyo, which opened in early June of this year. Nicholas Rhee said both his parents have always loved food, but saw it more as a hobby than anything.
All about the family, community
Gogiyo is the Rhee family's first full restaurant. Tak Kun Rhee had been toying with the idea for a while, Nicholas Rhee said. Then he thought of a Korean barbecue concept and not long after, they found a perfect location in downtown Tumon, where they would get plenty of foot traffic from tourists visiting from Korea and looking for a taste of home. Everything fell into place.
"Usually, when you go somewhere, especially away from your typical background and culture, most people try to look for a food that they're familiar with before they try something new," Nicholas Rhee said.
Now open for business, Rhee said his parents – his dad, especially – are loving every minute of it.
"My dad loves interacting with everybody, especially families with kids. My dad just wants to entertain those types of families because by keeping the children happy, the parents are happy," Nicholas Rhee said.
It doesn't hurt that Gogiyo offers a kid-friendly area in the main dining room, where kids can sit together and watch television while their parents enjoy a quiet meal together.
It comes as no surprise that with the Rhee's focus on a family-friendly atmosphere, their restaurant philosophy is all about sparking conversation.
"If it's business-based, they can have a conversation about business; if it's family-based they can talk about what happened today," Nicholas Rhee said. "It's just a conversation starter, it's like an ice breaker while the meat's cooking."
The perfect kalbi
Speaking of cooking meat, Nicholas Rhee had plenty of barbecue tips to share. In traditional Korean barbecue restaurants guests cook their own food right at their table, and that tradition lives on at Gogiyo.
As he prepared to barbecue a large portion of beef kalbi, Nicholas Rhee began by advising on grilling temperature:
"We have low and high. (You) always wanna start on high," he said. "Only put it down to low if you're done cooking and want to keep the food warm."
Next, try not to get impatient while you're waiting for the grill to warm up.
"A lot of people tend to, as soon as they turn it on, they just put the meats on. You kinda want it to heat up a bit," he continued. 
"If you hear a little bit of sizzling sound, that's when you know you're starting to have a good time," Nicholas Rhee added. While the meat began to cook, he sprinkled his dad's special herb blend on top, available at each table.
"You put it on every single meat that doesn't have anything on it – you can just douse this on top of it," he said, recommending that you add the herbs before you start any cooking.
After letting the kalbi sit for a few minutes and brown, Rhee turned each piece over.
"It's all personal preference," he said. "I just like to turn it around when it's around brown and turn it around one more time. I like to put a lot of these herbs on it. And then ... when both sides are brown, that's when I start cutting them up. And then after that, you just need to wait a couple more seconds and it's good to go."
Once the meat is ready, you can turn the grill to a low heat to keep the meat warm and eat directly from the grill.
On the side dishes
In addition to $10, $30 and $50 plates of meat (Nicholas Rhee pointed out that the higher priced plates are a better value for groups), Gogiyo also offers a huge selection of Korean sides to accompany your pork belly or beef kalbi, available in $3, $5 or $10 portions. When you purchase a meat plate, freshly steamed rice, lettuce, and small sides of onions and mushrooms are included. Each meat plate also gets three dipping sauces that add tastes of Korea and Guam: finadene, bean paste and bean powder. 
Since opening, Gogiyo has expanded beyond just pork and beef, adding seafood such as scallops and prawns, and offering marinated meat as well.
"People have been requesting, so we're listening to people's requests," Nicholas Rhee said. "People have also asked for more seafood options – we've got scallops, squid, lobster. So every feedback is taken into consideration."
For the Rhees, it all comes back to giving the people what they want. Nicholas Rhee says, "This is just to give more freedom to the people."