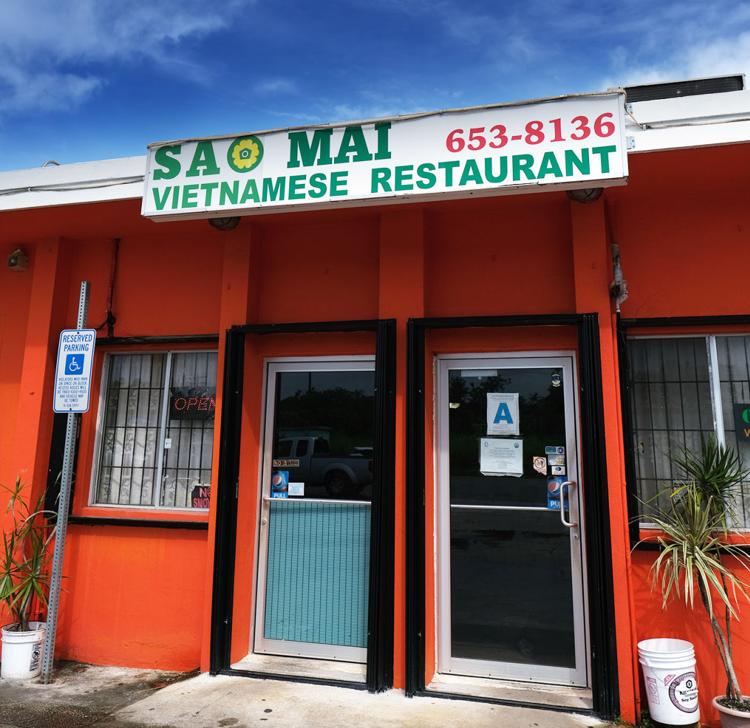 When you're trying to decide where to eat, the usual restaurant hot spots of Hagåtña and Tumon probably spring to mind. But in recent years some island residents have begun making the trek up to Yigo for fresh lumpia and the friendly prices at Sao Mai.
If you've ever driven through Yigo around lunchtime, you may have noticed the bright orange restaurant surrounded by cars as you head toward Andersen Air Force Base. Seating about 75 people, Sao Mai doesn't seem to have any problem getting customers in the door, despite its far north location.
"We got a lot (of customers): construction, you know GTA, DOCOMO workers, military and Filipino ... yeah even local families come in," said Sao Mai manager Tiffany Wang, whose husband, Jay Wang, now owns the restaurant after years working in the kitchen under former management.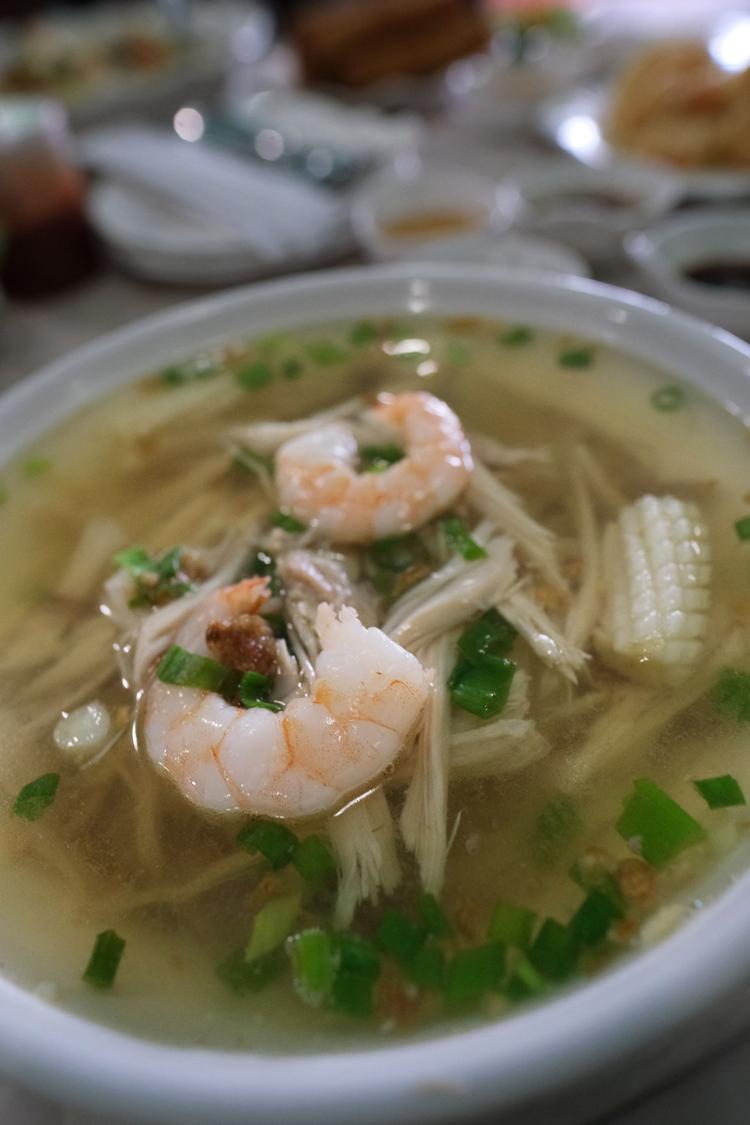 And if you're wondering, Sao Mai is different from Hoa Mai. Wang, who said she and her staff often get calls from people asking about Hao Mai locations, said Sao Mai and Hoa Mai are two completely separate restaurants. After her husband purchased the former Yigo Hoa Mai location about three years ago, he changed the name to Sao Mai and started mixing up the menu.
Today, the Vietnamese restaurant offers a more global menu, with a large Chinese section, Thai dishes, fried chicken, and also tucked into the menu is the CHamoru dish and local favorite – kelaguen.
For the Wangs, it's all about giving their customers what they want.
"We have 80 (menu items) already," Tiffany Wang said, noting that new menu items are only added if there seems to be a lot of demand. For example, she said, a lot of customers asked if they serve chicken panang?
From there, Jay Wang went to work concocting his own recipe until — through trial and error and lots of customer feedback — they found the winner.
"The first time ... they say it tastes good but maybe a little bit hot. And the second time we try to fix it and fix it. And then now they like it," Tiffany Wang said of their recipe development process for another oft-requested beef dish.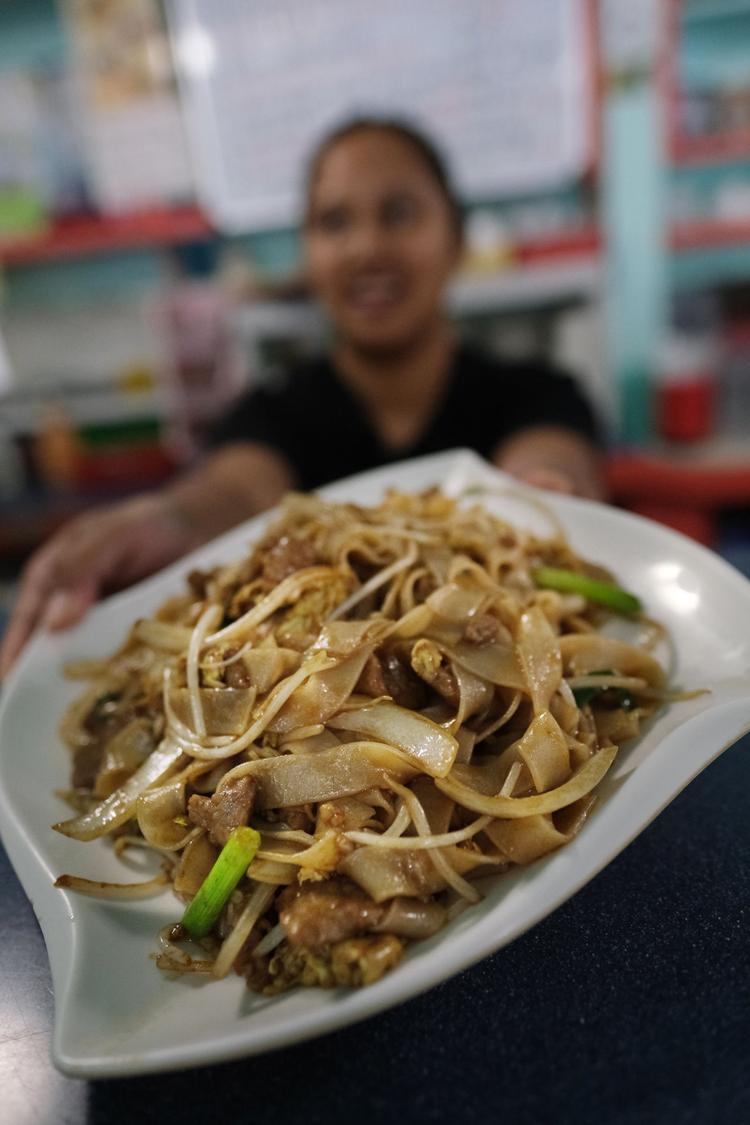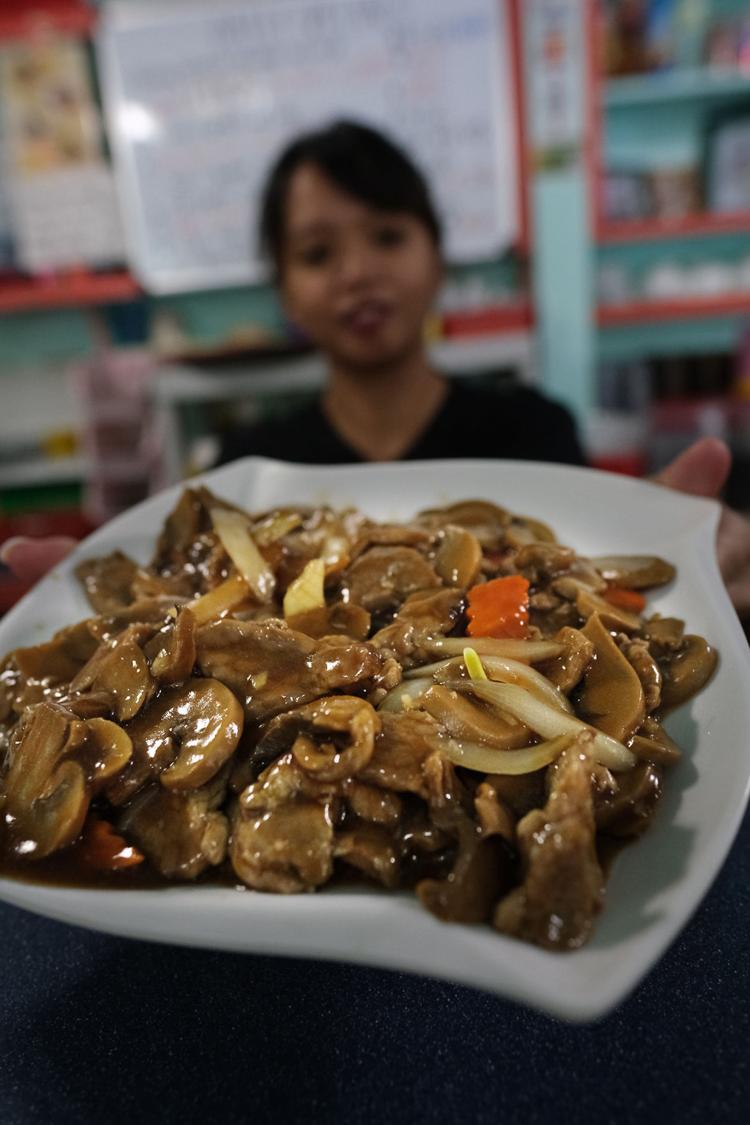 Tiffany Wang says she handles the management while her husband handles the cooking, and that's a good thing, saying if he cooks it "it's gonna taste good."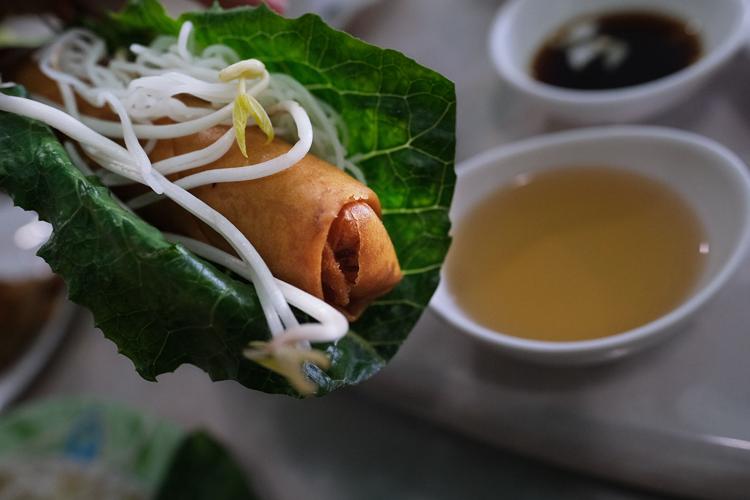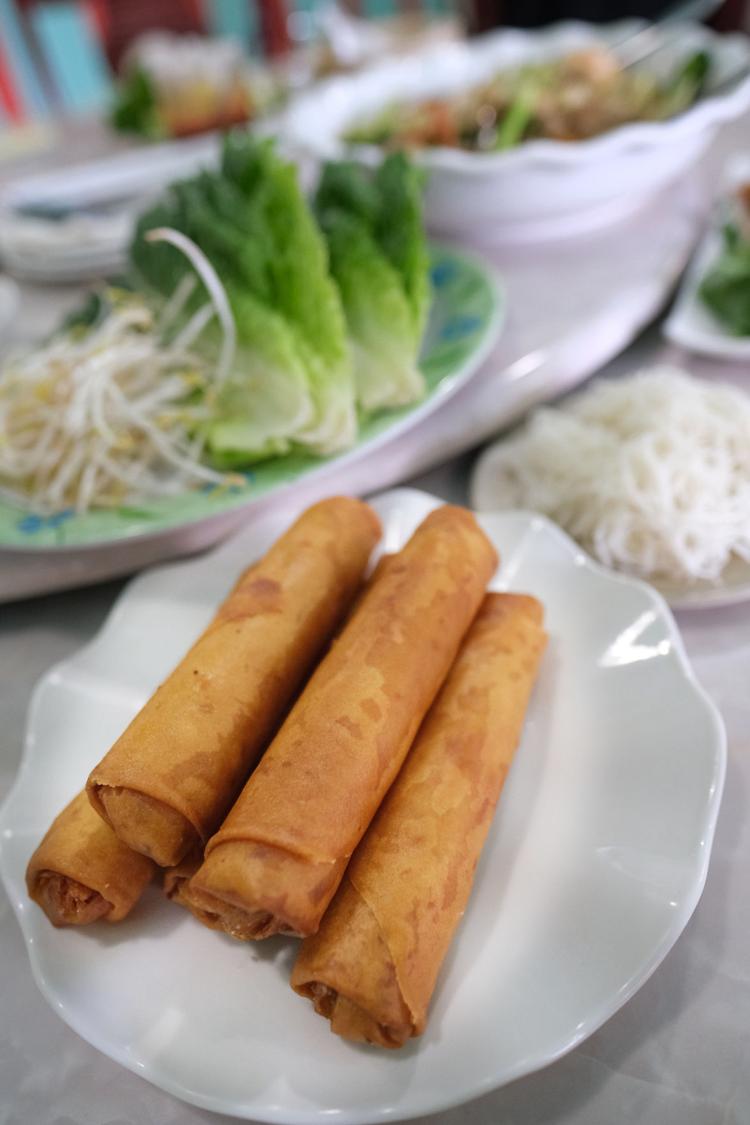 The Vietnamese restaurant has a friendly vibe once you step inside, with bright blue walls and red vinyl seating reminiscent of classic mom-and-pop diners. Large booths and big, round tables equipped with Lazy Susans are perfect for families or friends looking to share a bowl of egg noodle soup or a plate of lumpia, served fried or fresh — without a doubt, the house favorite, tempting customers from as far away as Tamuning.
"They're going to order our lumpia," Tiffany Wang said. "They just tell me, 'oh I'm in Tamuning right now I'm gonna come to pick up, it's gonna be a little bit longer."
"They come in here for the lumpia," she added.
Supervisor Remie Balanag said the lumpia was her favorite dish too, but also recommended the combination crispy fried noodles.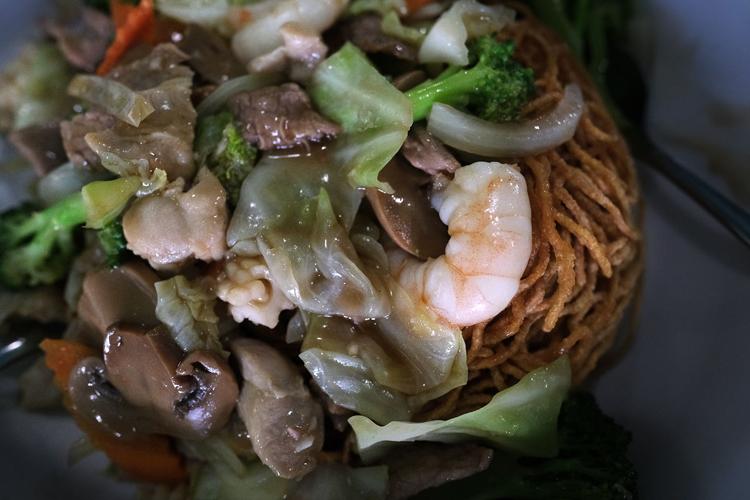 "It looks like a bird's nest," she said. "Yellow egg noodle and then there's a chop suey veggie on top with chicken, shrimp, beef and squid."
For families, Tifanny Wang recommends the combination soup. At just $8, the soup can feed a family of four, she said. "It's big. ... Chicken, shrimp, pork, everything inside."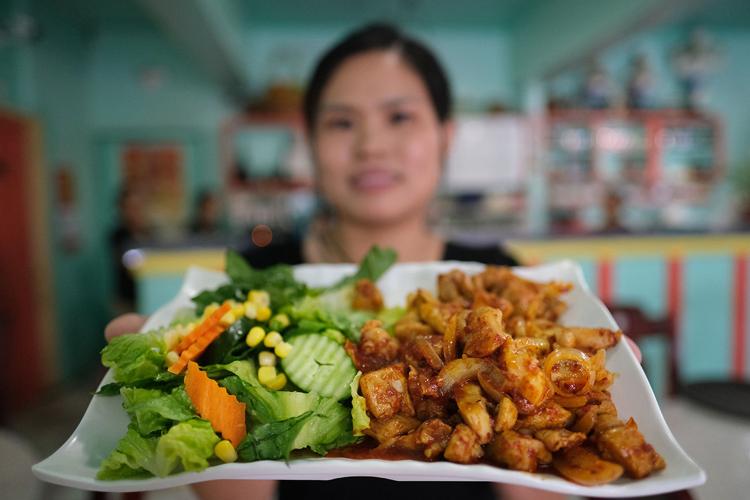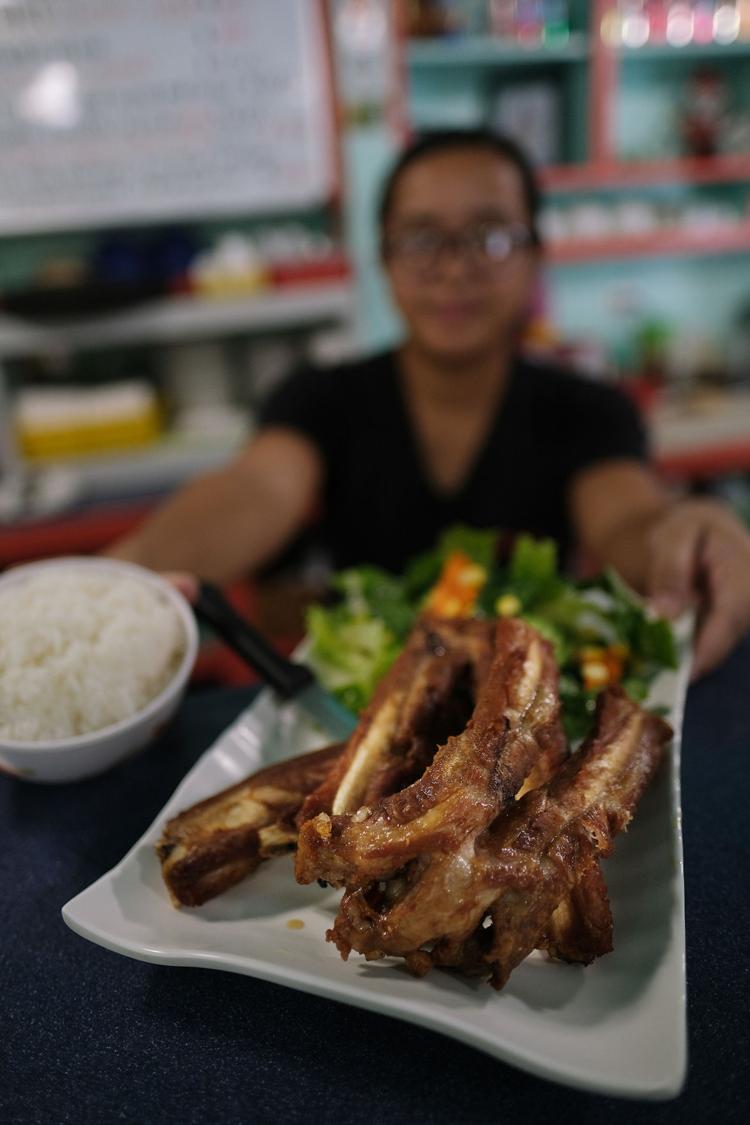 If that's not enough, Sao Mai also offers a frequent-customer card. With every $10 spent, customers earn one stamp. Once you get 14 stamps, you can get a free order of combination soup, fried lumpia or combination fried rice.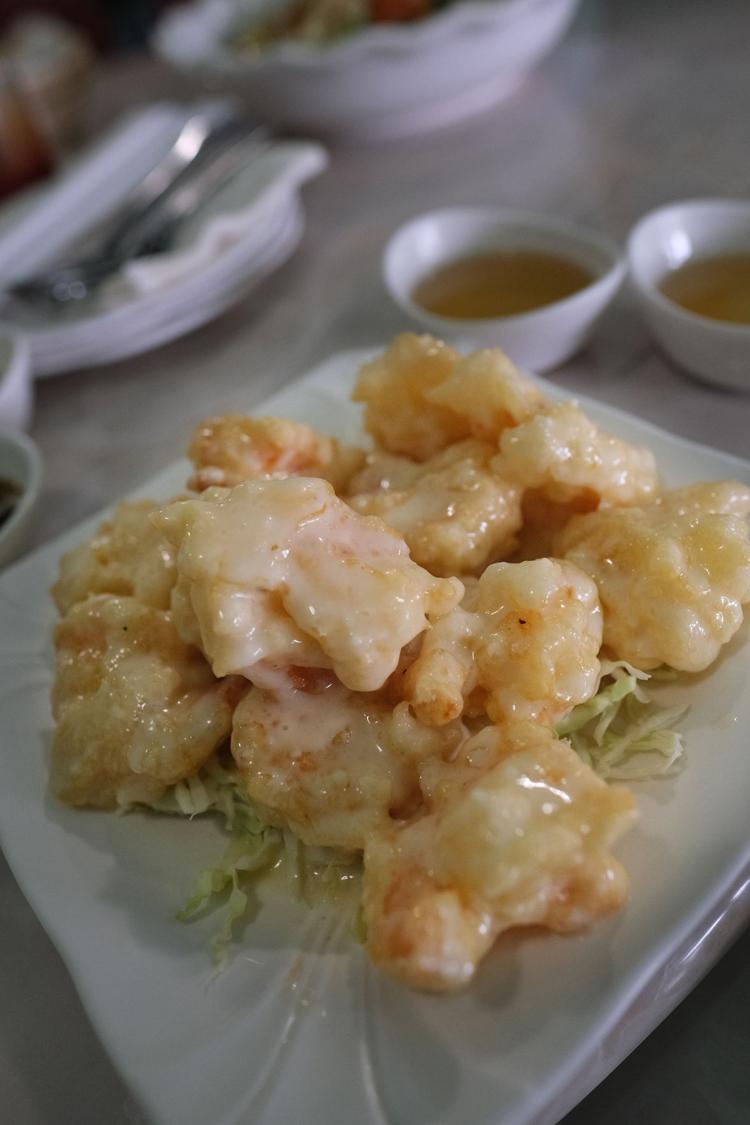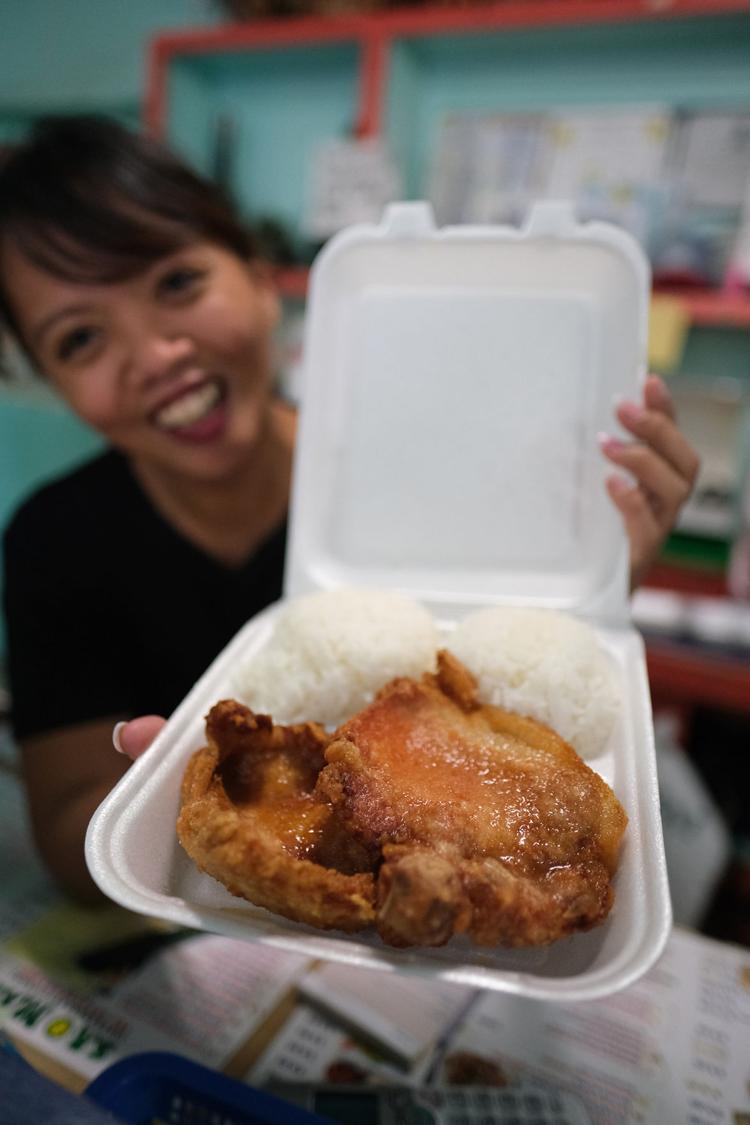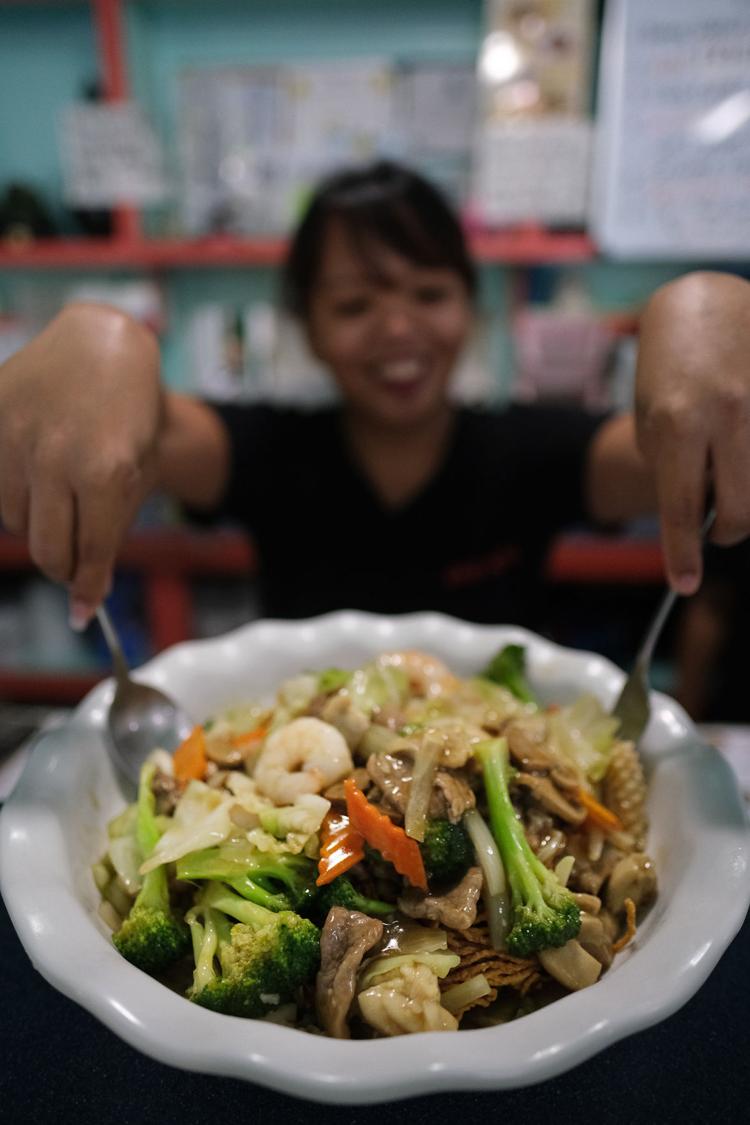 "The price is good, the food is good," she said.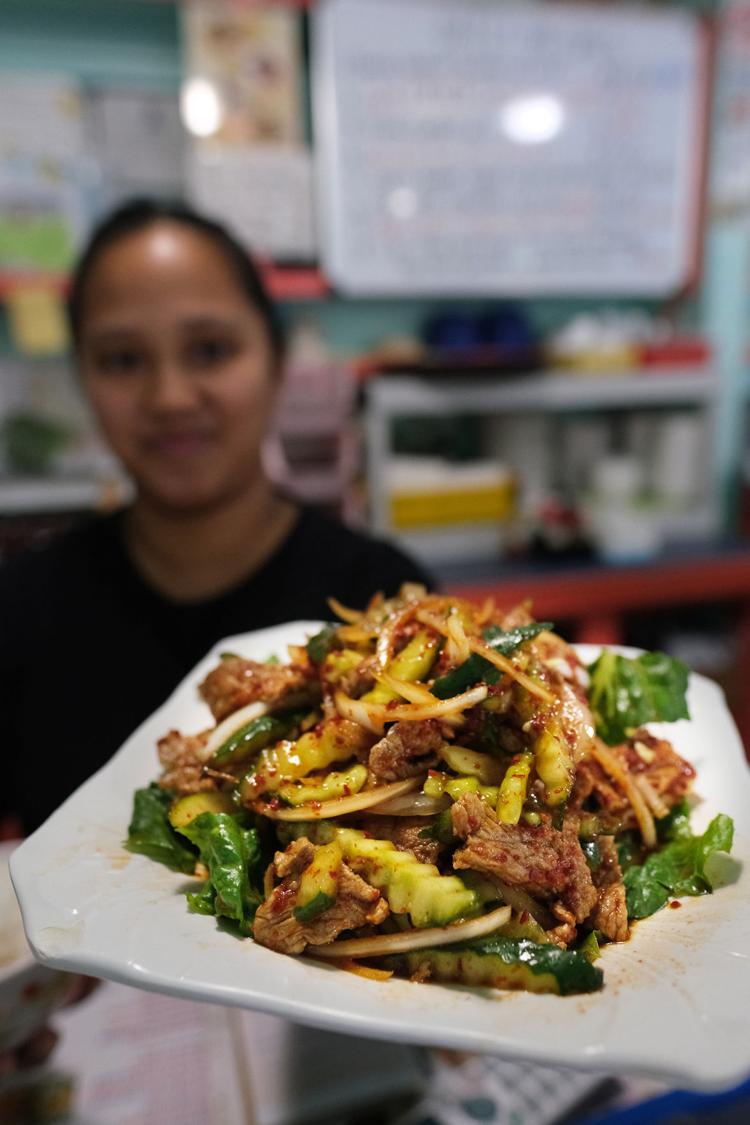 Despite the long hours and the demands of running a restaurant, Wang seems to truly enjoy what she does, joking around with her staff and seeing the looks on customers' faces when they dig into their food.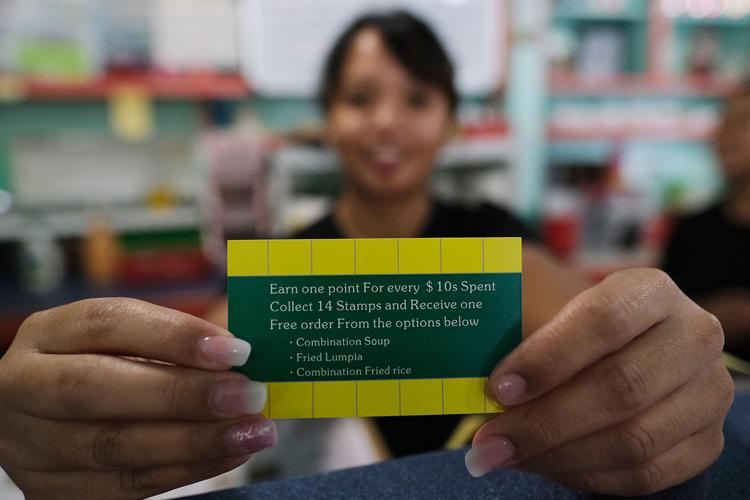 "I see customer eating and they say, 'Oh, really good food,' and they enjoy and they say it's good food here, good service here," she said. "That's why I really love it."