Fans of Black Rifle Coffee no longer need to wait a few weeks for an order of the veteran-owned company's premium, high-quality, highly caffeinated coffee goodness. Warriors Way Coffee Co., which has been selling bags of ground and whole bean Black Rifle Coffee varieties on Guam, has recently launched the Warrior Wagon, a mobile coffee truck.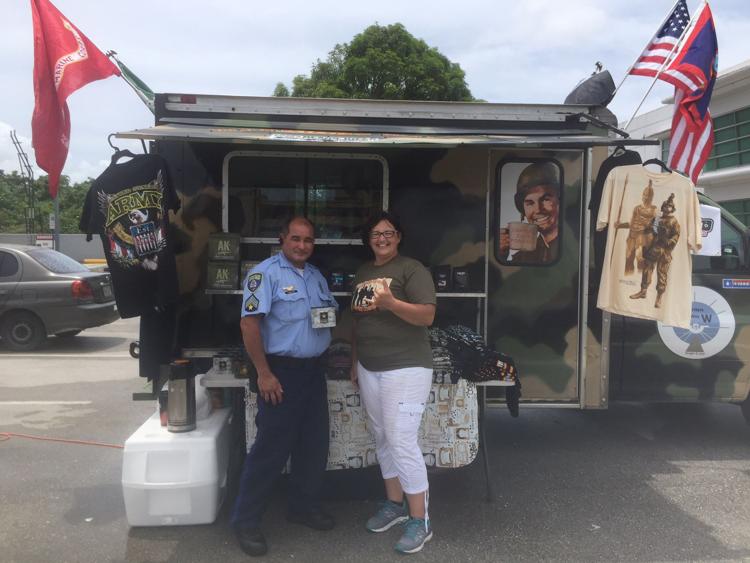 Headed by a former military spouse, "Captain" Kelly Harper, and military widow, Lien Melendez, Warriors Way is one of two on-island vendors who sell Black Rifle Coffee, which is a huge hit with the military market.
The decision to sell Black Rifle Coffee was more than a decision based on quality and taste. Aside from being a fan of good coffee, Harper also could get behind Black Rifle Coffee's corporate mission.
"Black Rifle is huge amongst the military because they are a veteran-owned company, and they support military veterans, police, fire, EMS, and female warriors," Harper says. "They'll even give part of their profits back, and we love that whole concept."
The Warrior Wagon is like a coffee shop on wheels, and the 18 delicious Black Rifle Coffee products they distribute are going to be rolling along for the ride. Harper says expect everything you would see at a brick-and-mortar coffee shop in the Warrior Wagon – an espresso machine, blenders, grinders and the whole shebang.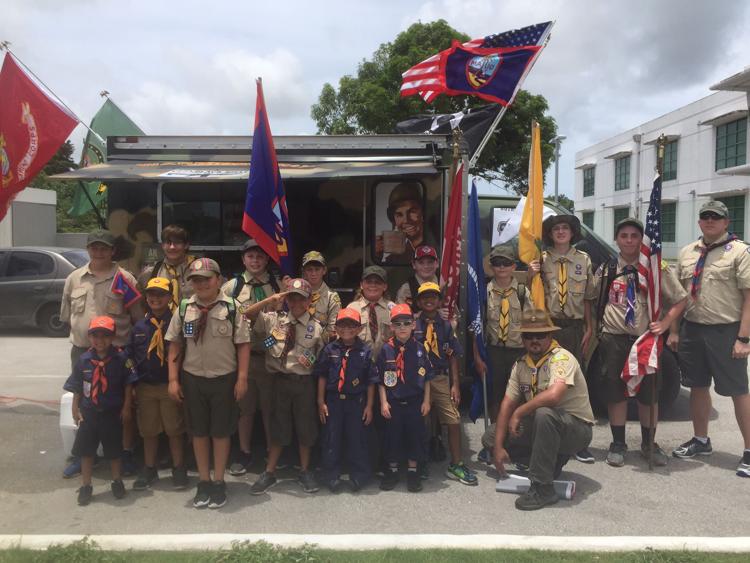 Step up to order, and Harper will be making all the café classics you can think of, such as cappuccinos, frappes and more. And because Melendez is of Vietnamese background, they're even going to have Vietnamese-style iced coffee.
Warriors Way is even going to be selling bags of ground and whole bean Black Rifle Coffee varieties.
But they aren't stopping at just providing great coffee. Warriors Way is also the exclusive distributor of 7.62 Designs, an apparel company featuring clothing designed by veterans, and Bottle Breacher, a company that makes bottle openers shaped like 50-caliber bullets.
"It's a little bit of a different concept," says Philip Marlowe, Warriors Way's financial advisor. "Instead of just a coffee truck or just a coffee shop, Kelly and Lien have really put a package together where they're including warrior-type items."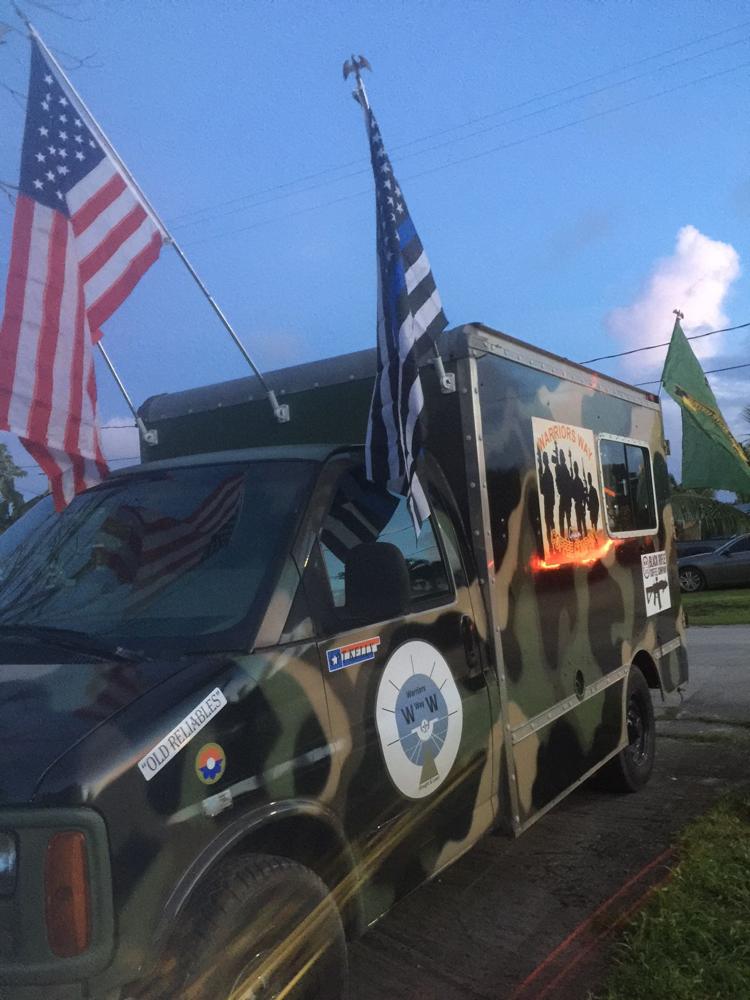 Marlowe also says the flexibility of their business is going to play into their success. "The beauty is that we're not just going to be stuck in one spot. Mobile gives us the opportunity to drive around."
Inside the bases and within the overall community, Harper, Melendez and Marlowe have plans to be everywhere they can.
The trio purchased the Warrior Wagon from a person on Guam who used to run a food truck operation. But even before that, fate was on the side of Warriors Way: Their food truck used to be an ambulance vehicle for the military.
"It kind of went with our whole theme," Harper said, adding that she was quick to remodel the ambulance into the Warrior Wagon, placing her coffee machines in as soon as she could. She even invested into Marlowe's idea of painting a camo pattern on the Warrior Wagon, which the trio says has helped turn heads wherever they drive.
"We're still keeping the military flavor because we really support the military," said Marlowe.
In keeping with catering their business to military customers, Harper says she's one day planning on taking the Warrior Wagon to work into the wee hours of the night.
Marlowe added, "A lot of (Black Rifle) coffees are very heavily caffeinated, and that's for a reason. Military guys are 24/7. The old saying in the Army is that we do more by 8 o'clock in the morning than most people do all day. This coffee really makes a difference when you're working at 3 o'clock in the morning and your head's bouncing off the table."