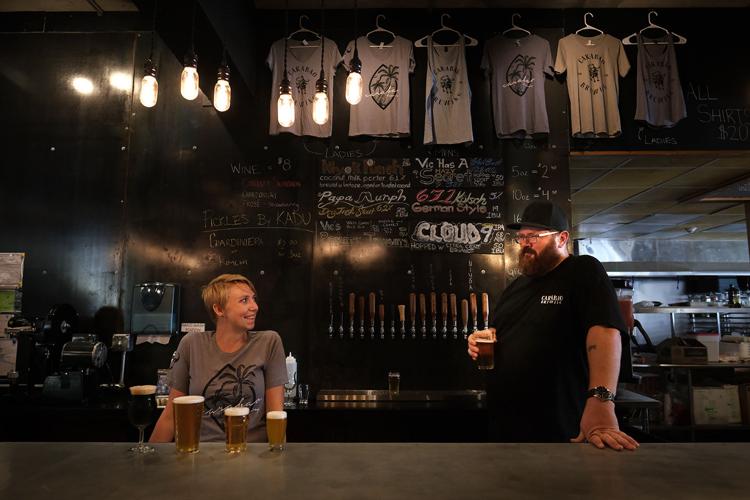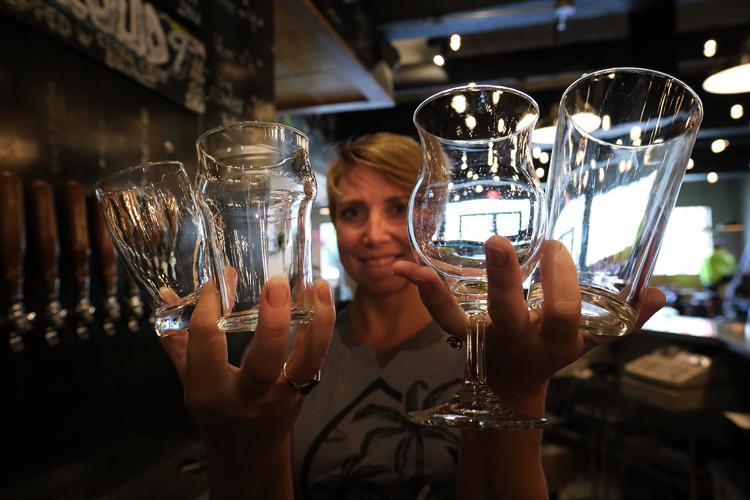 In 2002 Ben Johnson, then a chef, created his first home-brewed beer. He was hooked: not long after, he quit his job to work in breweries full time and he's never looked back. Johnson spent the next 17 years working his way up to head brewer, meeting his now-wife, Anna Johnson, and traveling the world together as consultants. Eventually, their pursuit of good beer landed the pair on a little island in the middle of the Pacific, working hard and having the time of their lives at their Hagåtña brewpub.
Located on Aspinall Avenue next to Fetch Guam and across the street from BankPacific, Carabao Brewery inhabits the former Mermaid Tavern. After buying the property, the Johnsons gutted the restaurant and rebuilt the interior mostly with their own two hands.
Thanks to their labor of love – and their reluctance to do what's already being done – Carabao manages to stand apart from the culinary crowd, even while joining in on the foodie fun.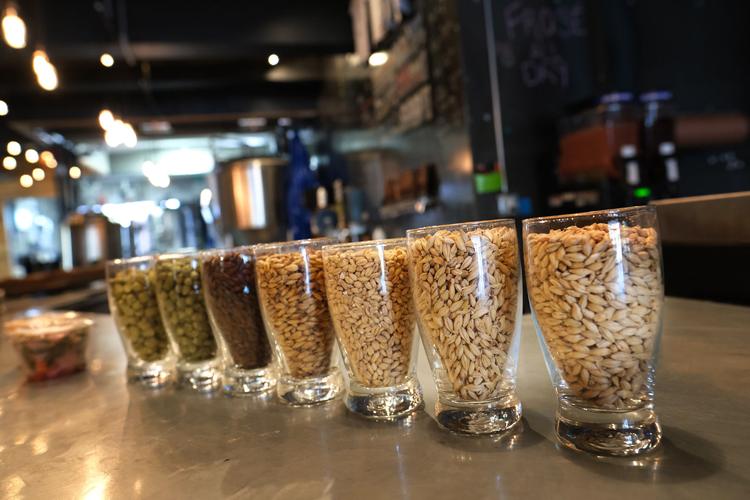 "We have all these awesome neighbors that are doing great things and we just want to add to that. ... We don't see it as a taking of the business or anything ... it's bringing more people out here," Anna Johnson added.
"We've had plenty of people who are like, oh, so you're gonna have hamburger right? We're like, no! Go to Mosa's and get a hamburger, go to Stax and get a hamburger. We're not gonna do a hamburger – those guys do hamburgers," Ben Johnson said. "There's already other people doing what they do well."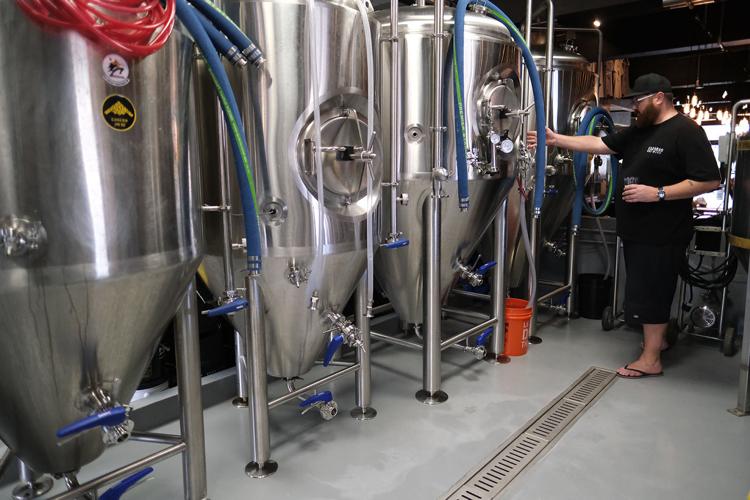 This supportive spirit isn't just talk. The Johnsons are part of the second generation of craft brewers, who came of age back when craft breweries numbered just 1,400, compared to the 7,000-plus in existence today. Their generation was a community, they said, rather than a group of competitors. And that sentiment is at the heart of Carabao.
Their theory: if you make good beer and talk about it, more people will take an interest, more people will start making their own beer, and the island's entire beer scene will just keep getting better.
Beer-forward
Down the road, Ben Johnson plans to revisit his culinary roots, serving up gourmet sausage infused with local flavors such as beef tinaktak or chicken dinanche.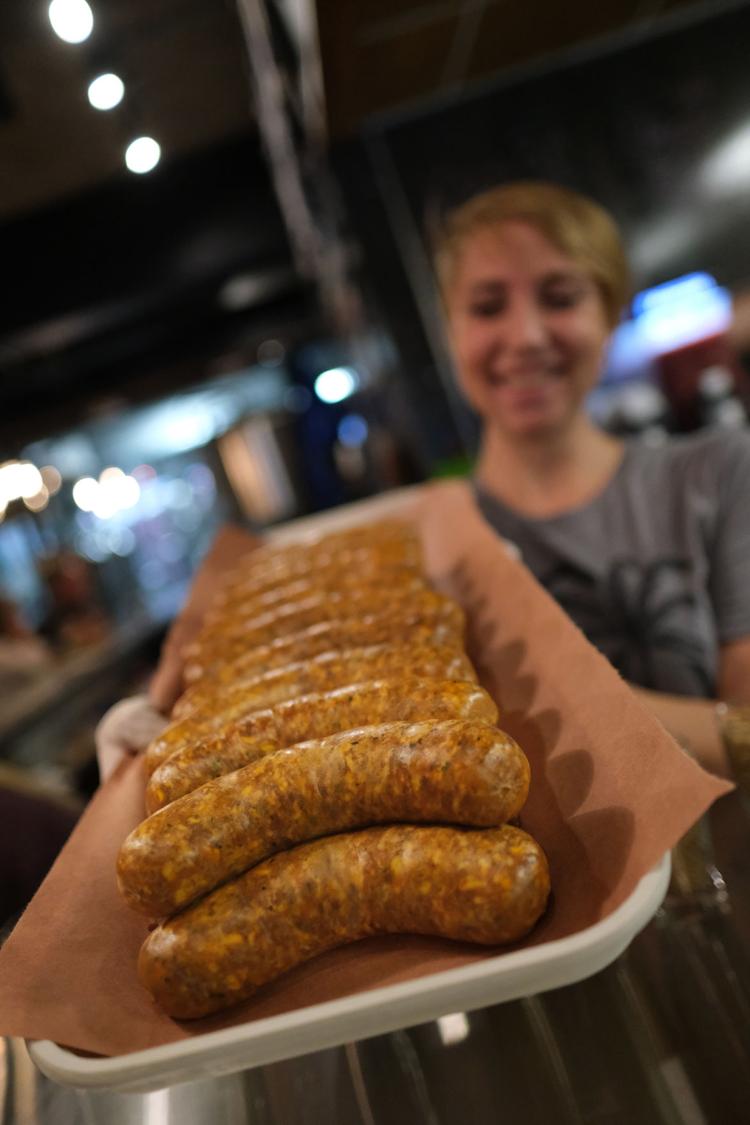 For now, Carabao patrons are free to bring in outside grub – pick up a pizza at Tommy's or tacos to-go at Caliente before heading to Carabao. Or, keep your eyes peeled for restaurant pop-ups, like this week's collaboration with Primo Pizzakaya.
On Tuesday night, Carabao was packed with people as early as 5 p.m., from business people getting after-work drinks to families with young kids, there to enjoy some on-site wing slinging by Primo Pizzakaya owner and head chef Dylan Saad.
In other words, Carabao isn't your typical bar scene. And that's the point.
"We're beer first," Ben Johnson said. "There's really not anywhere here that's ... just beer-focused and that's what we really want to do ... we're not gonna be like any other place. We're not gonna have late hours ... you're not going out to drink craft beers until 2 a.m. ... you're there to enjoy it."
In addition to beers, Carabao offers wine, uber-trendy frosé and house-made sodas and plans to experiment with draft cocktails. But if you're looking for a rum and Coke or a round of shots, you've come to the wrong bar.
"We honestly won't be everybody's place," Ben Johnson said.
And yet Carabao, which opened less than a month ago, already seems to be a Hagåtña hot spot – so what's their secret to success? Maybe it's their extreme attention to detail, right down to uniquely treated water for each beer, or Ben Johnson's culinary background; maybe their collaboration with other restaurants, or perhaps their determination to offer something that you can't find elsewhere.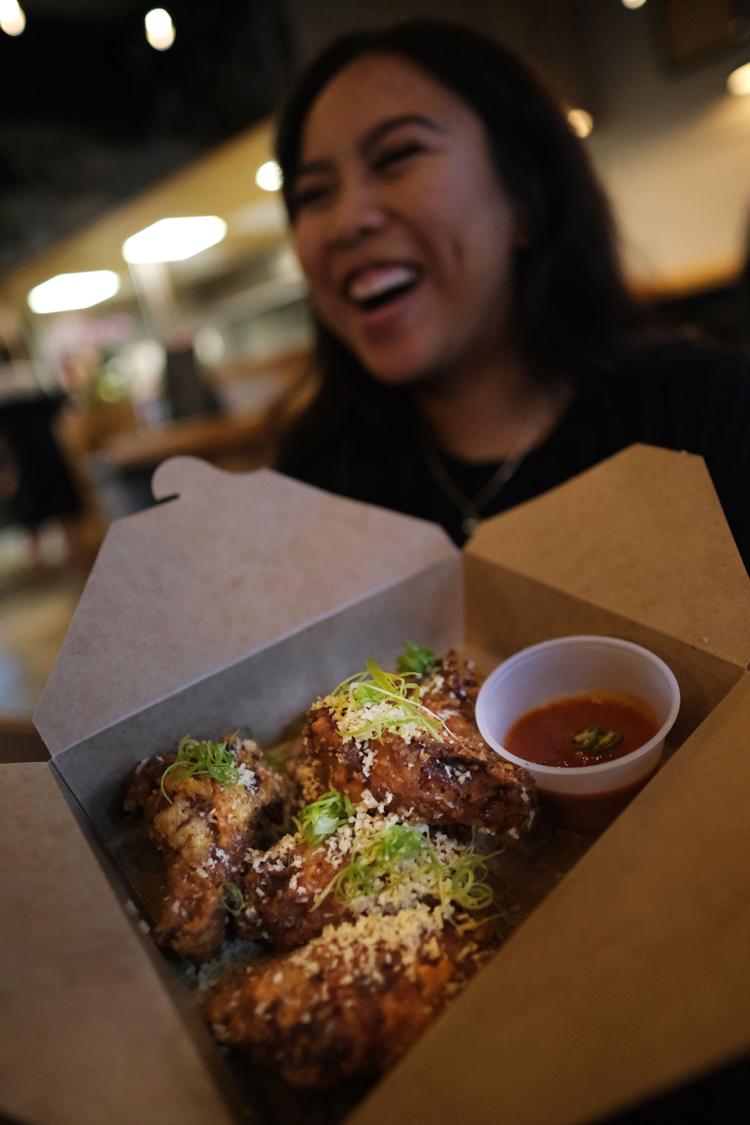 The correct answer: all of the above.
So, welcome to Carabao Brewing, a place where you can learn about ancient German beer feuds while sipping on a locally sourced coconut porter and enjoying fiesta-inspired gourmet sausage.
In short, welcome to craft beer paradise.
The beer brief
Carabao opened with six beers on tap, though the menu varies a bit with each visit as some beers sell out and the Johnsons make room for new additions. This week saw the addition of an Altbier, a German-style Amber (at the center of said beer feuds), to be followed tomorrow with the coffee-infused Café Niyok.
If you're not sure where to start or not really into beer at all, make the 671 Kölsch your first order.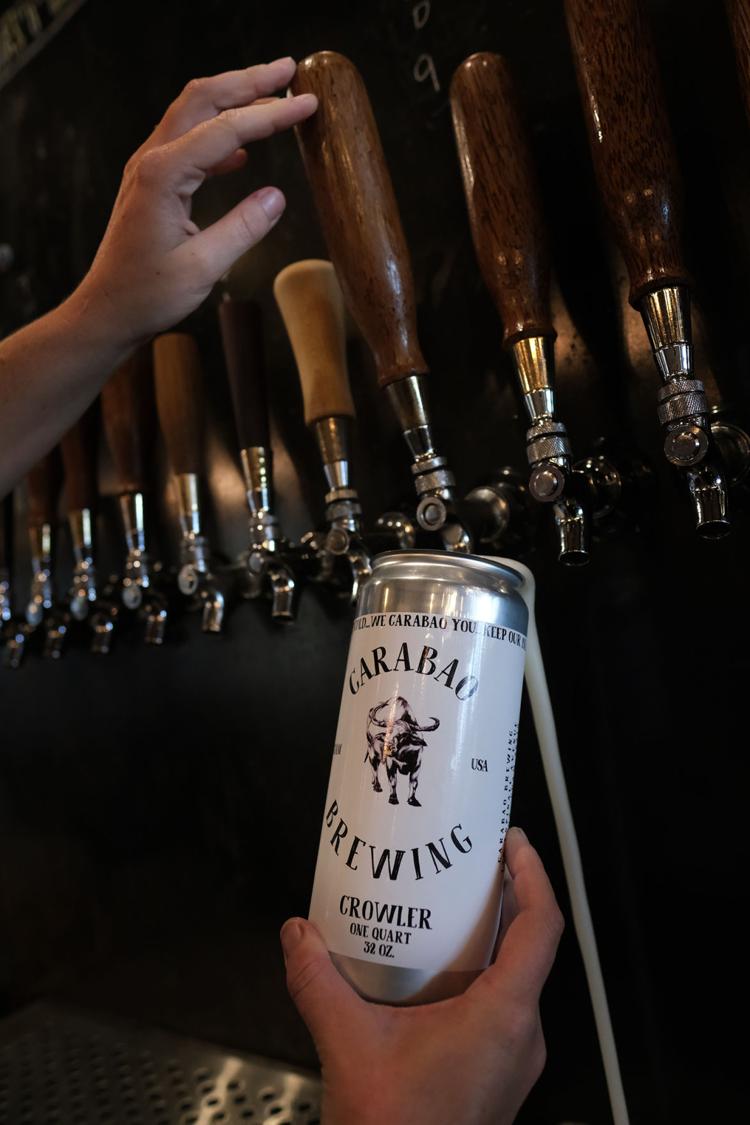 "If someone comes in and says, hey, I only drink Bud, we're like, check this out ... It's the gateway to craft," Ben Johnson said.
For the beer connoisseur, try a couple 5 oz. snifters of any brew with the name Vic. Named for Assistant Brewer Vic Herold, who showed up on their doorstep the same day they took over the space looking for a cold beer and has since become the Johnsons' right-hand man. Each beer is brewed with the hop variety Vic's Secret (I couldn't not buy it, Ben Johnson said) and is a spinoff of their original Vic Has A Secret pale ale (not currently on menu).
"So (Vic Has A Hazy Secret) and the Vic's Private Thoughts ... it's the same batch, (Ben) made it at the same time, and then he split it into two parts and this one was unfiltered and lightly (carbonated), the other one was (filtered) and carbonated," Anna Johnson said. It's the "same beer but manipulated slightly differently."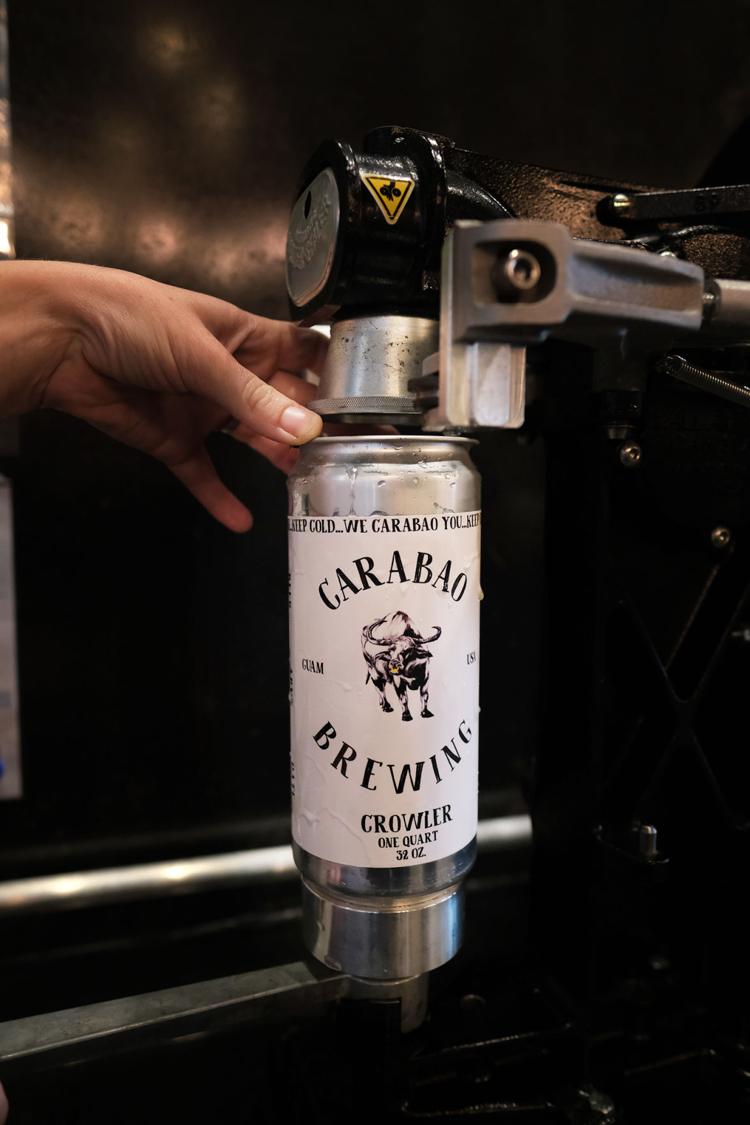 Tomorrow, Carabao will release Café Niyok, a remix of their original Niyok Punch, a robust porter brewed with lactose and aged on freshly toasted coconut, now punched up even more with Guatemalan coffee from Guam's own Spike Coffee Roasters.
A West Coast brewer whose beer philosophy is something like, the hoppier the better, Ben Johnson admitted that the Niyok Punch was actually his first stab at a porter.
"We were chilling at the beach and I was like, man, we gotta brew something tomorrow," he recalled. Herold, taking inspiration from his surroundings, suggested a coconut porter, and Ben Johnson was all for it. "Did a little research the next day, came up with the recipe, so this is the first one I've ever brewed."
You'd never know it.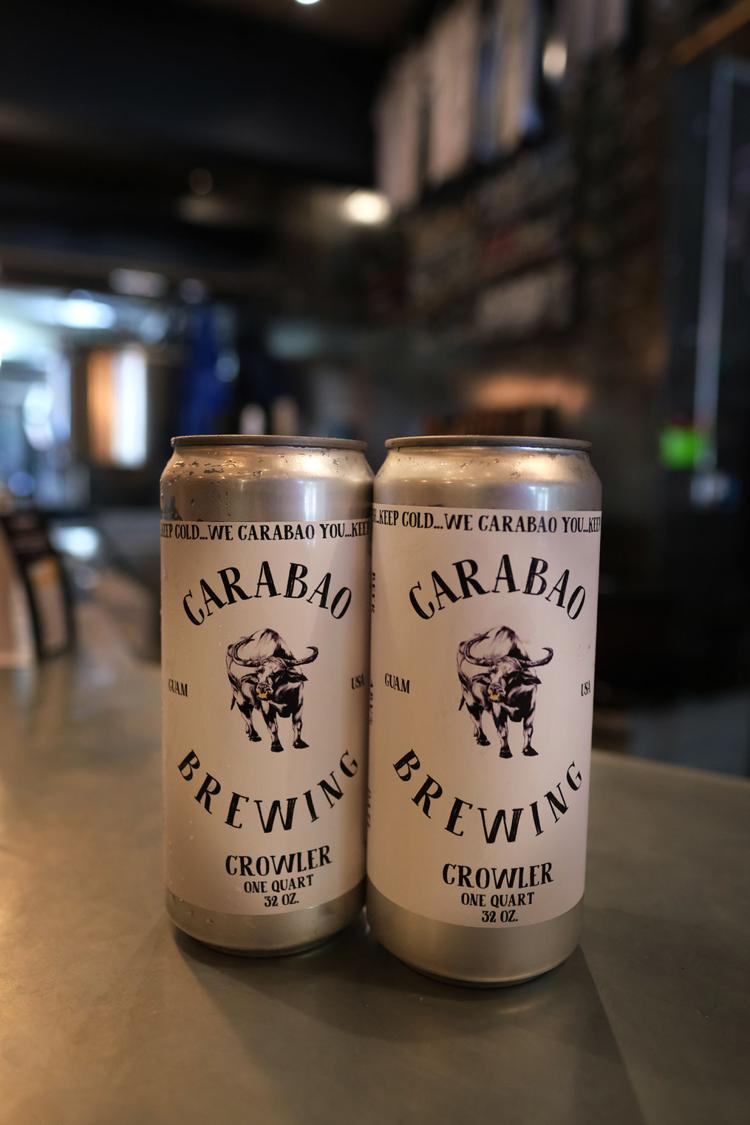 Making Guam home
The Johnsons arrived on Guam for the first time about two years ago. They were working in India at the time as brewery consultants but knew they wanted to ultimately open up their own place, considering India, Vietnam and the mainland U.S. for locations. Then a friend living on Guam suggested they pay the island a visit.
"He's like bring beer! We need good beer," Ben Johnson recalled. "And that got us thinking, what about Guam?"
It took them just two days to realize they never wanted to leave.
"There's just something so amazing about Guam. It's not a saturated market, but there's so many people out here that are excited about craft beer, know craft beer," Anna Johnson said. "There are so many people that were born here, raised here, spent five, 10, 15 years off island, have come back ... they've experienced the craft beer boom."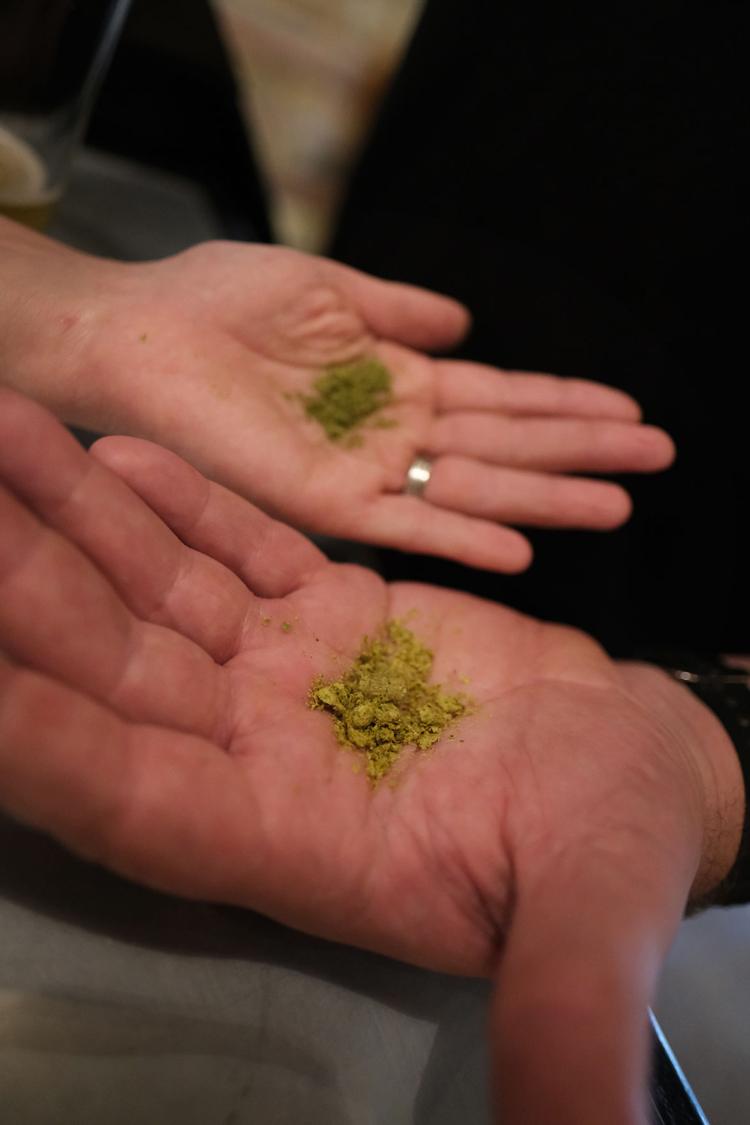 Anna Johnson admits they worried about how they would be received - but has been blown away by the welcoming response.
"I think we were both curious how it was gonna go," she said. "We have been met with open arms at every turn, everywhere ... everybody is pretty excited about what we are doing and super supportive."
As mainland transplants – Anna Johnson hails from Alaska while her other half grew up in the Midwest – working hard to bring good beer to the island, the Carabao, their brewery's patron saint, is an unexpectedly apt symbol of both the brewery and the Johnsons themselves.
"We wanted it to be our logo and then the name just fit," she said. "You know the carabao is a hardworking, tough, strong animal; puts its head down, works hard, and that's kind of how we are too. And although it's not indigenous, it's a local animal, it's culturally significant. And ... we haven't been on island very long but we want to be local. We feel like this is home."