For this week's Maila Ta Fan Boka, we decided to think inside the box – Jack in the Box, that is.
The Upper Tumon fast-food joint gave us an invite to try out a limited line of sandwiches inspired by street flavors becoming trendy all around the U.S.
"This new menu is called the Food Truck Series," says brand representative Diane Suhr. "Jack in the Box was really inspired by the food-truck movement and we love that."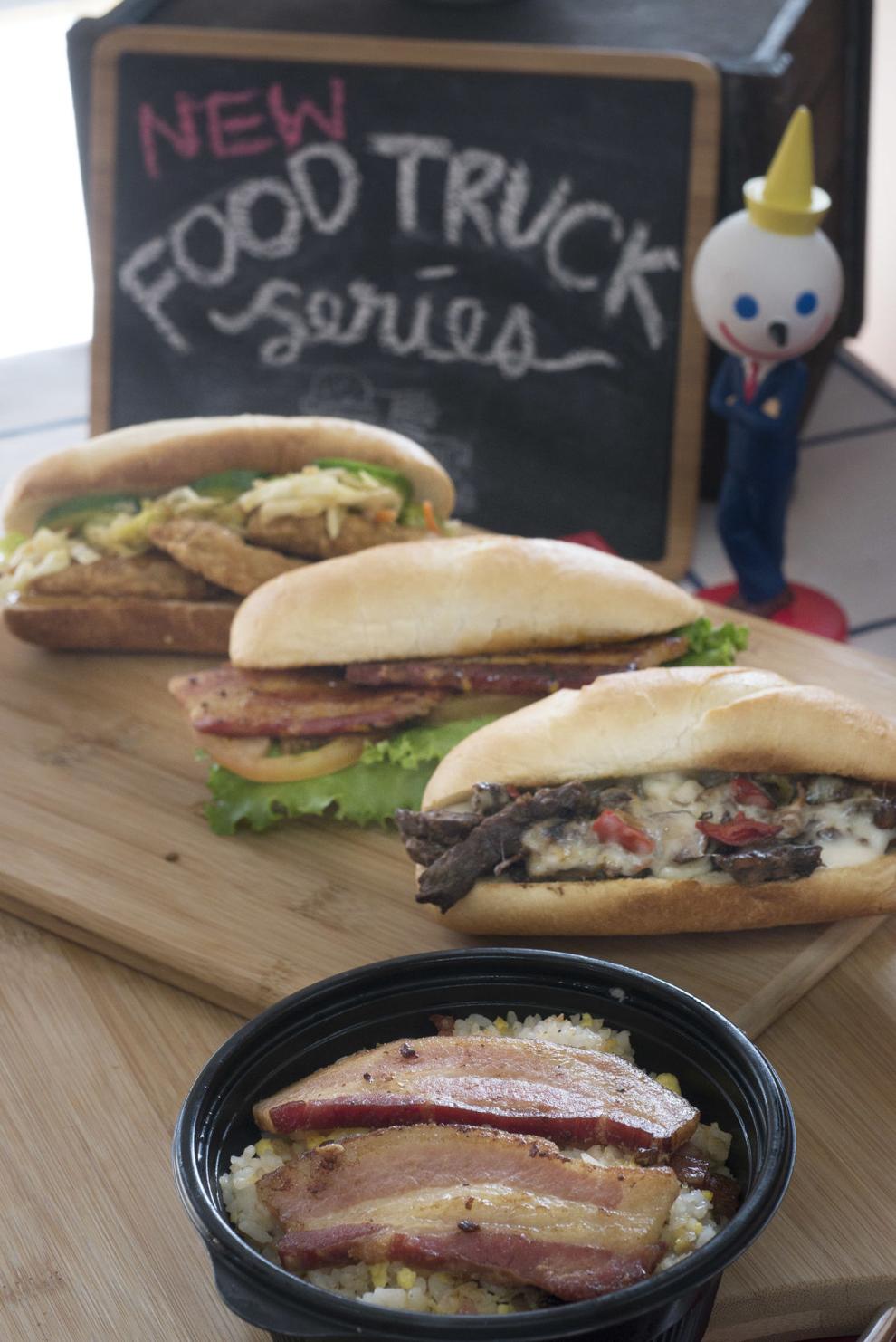 Although the place is known as a burger restaurant, and although burgers do big-time sales in your friendly neighborhood foodmobile, Jack in the Box embarked on a world tour for its new menu.
Their Asian Fried Chicken Sandwich, Prime Rib Cheesesteak and Pork Belly BLT are a far cry from Jack in the Box flagship flare.
Let's start off with the obvious: All three offerings are banh mi-inspired. The Vietnamese sandwich has become a Southeast Asian international sensation, with banh mi food trucks and restaurants popping up all over the world (seriously, we even have a few places offering banh mi on Guam).
A good banh mi is an explosion of flavors that features different arrangements of pork, chicken, pate, ham, cilantro, pickled daigo, mayo and whatever else, all packed into a baguette.
Let's start off talking about Jack in the Box's baguette, shall we?
They make theirs with rice flour, which imparts a kind of soft chewiness into the bread. Regular French baguettes are of course crusty, but at Jack in the Box expect your baguette to be something in between the French staple and white bread in terms of texture.
Comfort-food feel
The bread makes a pleasing mantle from which we enjoyed the Prime Rib Cheesesteak. We know this one is going to be a crowd pleaser with the late-night crowd. Thick sliced prime rib gets a garlic butter simmer before it's topped with creamy, steamy melted provolone cheese. It's definitely got that comfort-food feel that so many people crave after a night out. Savory, beefy and garlicy with each cheesy bite. Can't complain about that.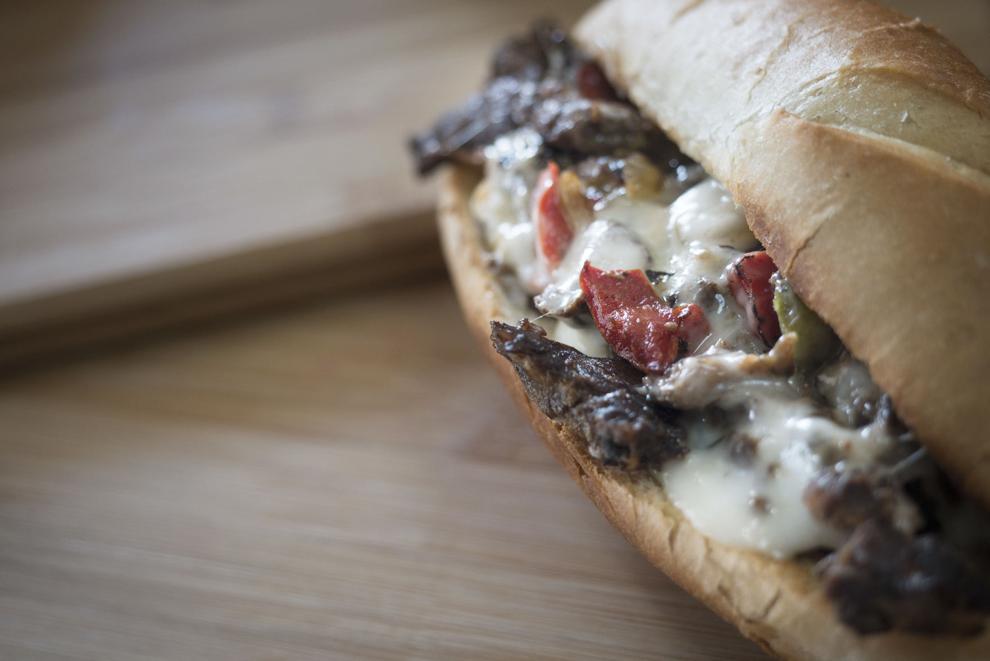 Now, we know the internet goes crazy about bacon, but what about bacon's more refined and worldly older sibling – pork belly? Jack in the Box has a new "B" in its BLT, and it stands for "Bold," (not really, we just made that up, but they can pay us for the ad copy on that). Delicious, fatty pork gets seared before it's loaded into that nice banh mi bun we were talking about earlier. Then it's topped with a tangy honey aioli that is perfectly complemented by the tomatoes. Don't expect us to celebrate lettuce, ever. Much like rice is to a CHamoru lunch plate, lettuce in a BLT is just supposed to be there or it's wrong. Everything else is fantastic in this modern twist on the BLT.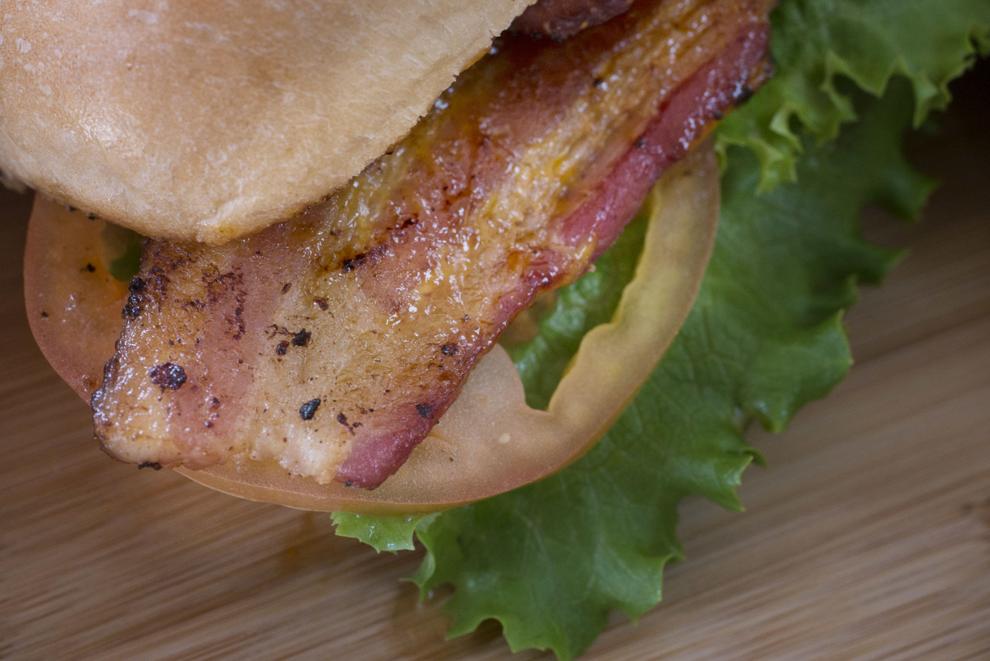 Finally, we bit into our kiridu of this trifecta of Jack in the Box offerings: the Asian Fried Chicken Sandwich. The star here is the way the fresh cucumber, gochujang mayo and Asian slaw balance out the seasoned all-white-meat chicken strips. It's what banh mi should be – an explosion of all kinds of different flavors from the East and West. You can taste the tangy, pungent gochujang mayo, the sesame infused slaw and the crispy, savory chicken strips in each bite. Wonderful.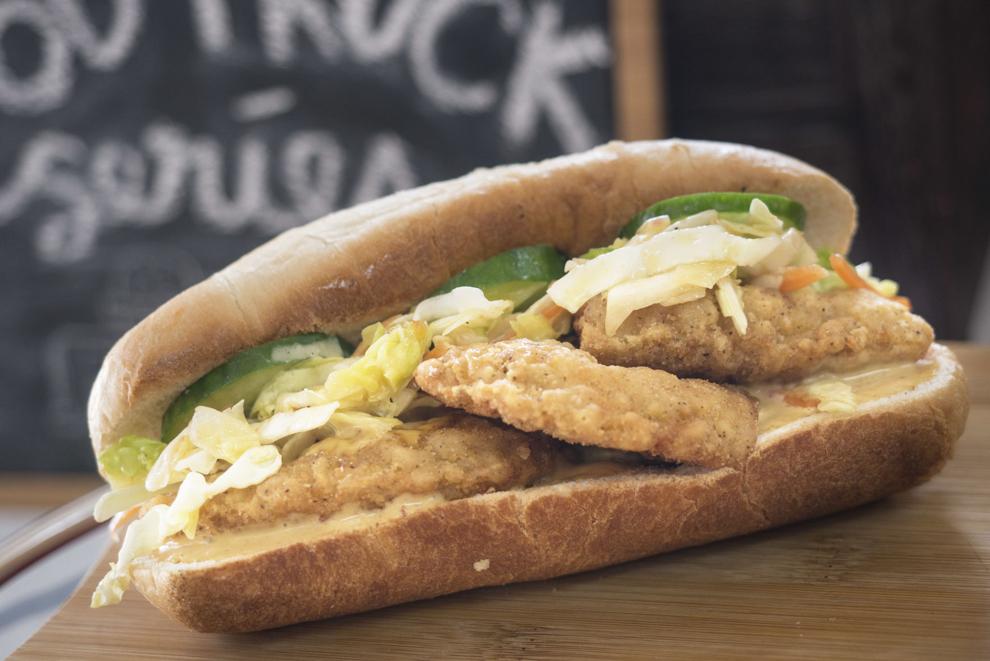 Secret menu item?
Before we called it quits at the Upper Tumon eatery, Assistant Manager Cassandra Gaag had one more trick up her sleeve before we left. She let us in on a little secret – the pork belly and fried-rice bowl that is a secret menu item, available only on Guam and Hawaii.
You know we approve of the Jack in the Box pork belly – it's savory, seared, fatty and delicious. But we think your Nåna would approve of this fried rice, as well. It tastes like Sunday morning, local style. Jack in the Box took Portuguese sausage, Spam, eggs, a myriad of seasonings and essentially created a combo fried rice.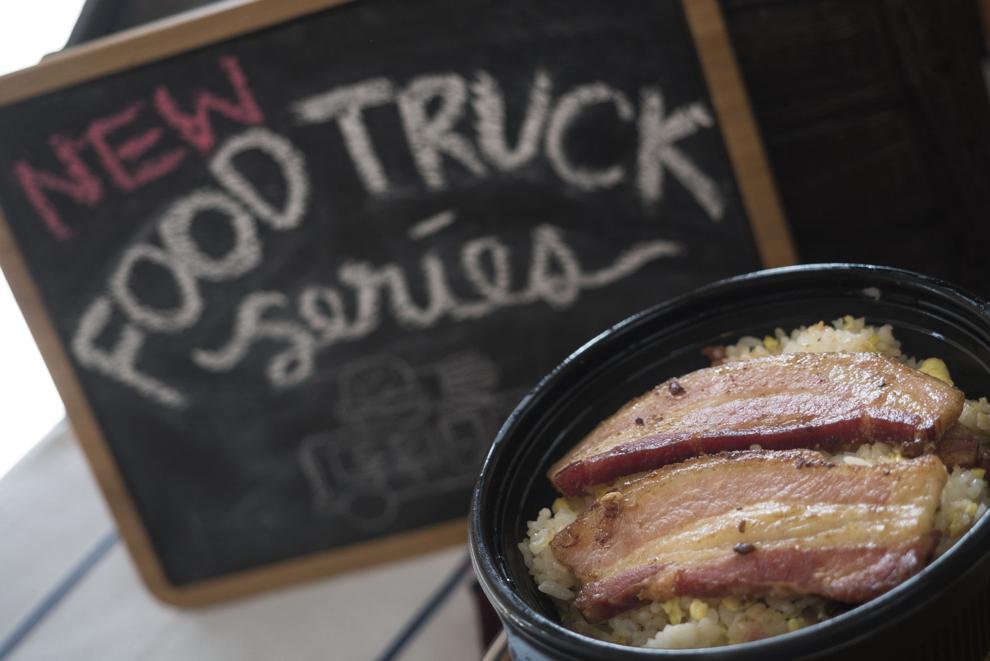 And you know islanders would never let a restaurant get away with serving a skimpy order of fried rice. Jack in the Box piles it on for customers, so you're covered. The pork belly and fried-rice bowl, however, is not something you're going to see advertised, so when you get to the drive-thru, just tell them The Guam Daily Post sent you, and that you want to see what all the fuss is about over their fried rice.
By the way, Gaag asks us to remind you that for $2.99 you can add pork belly to any menu item at the restaurant.
Just make sure you head to Jack in the Box before mid-April, as the Food Truck series items – including the pork belly – only runs through the beginning of the month!