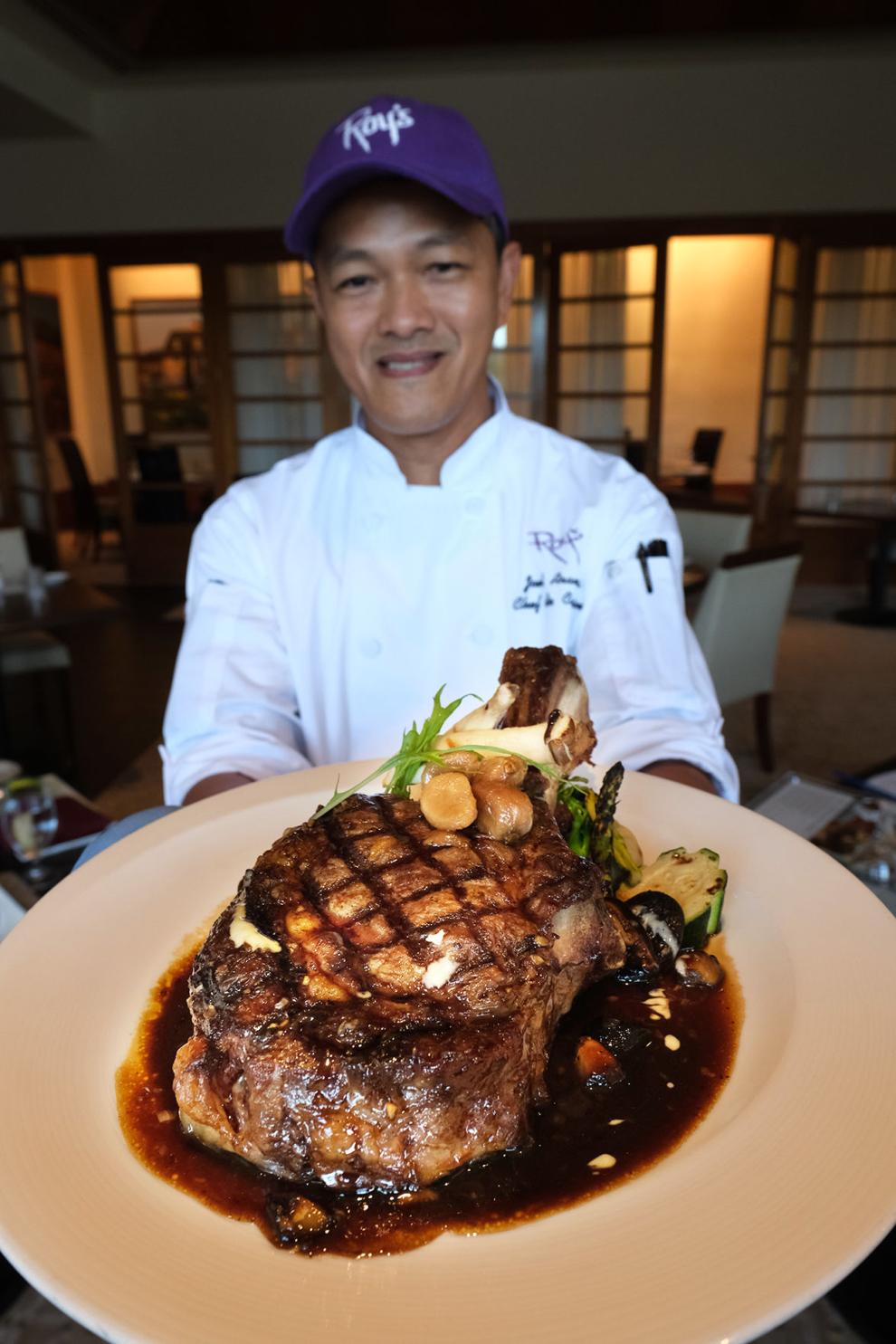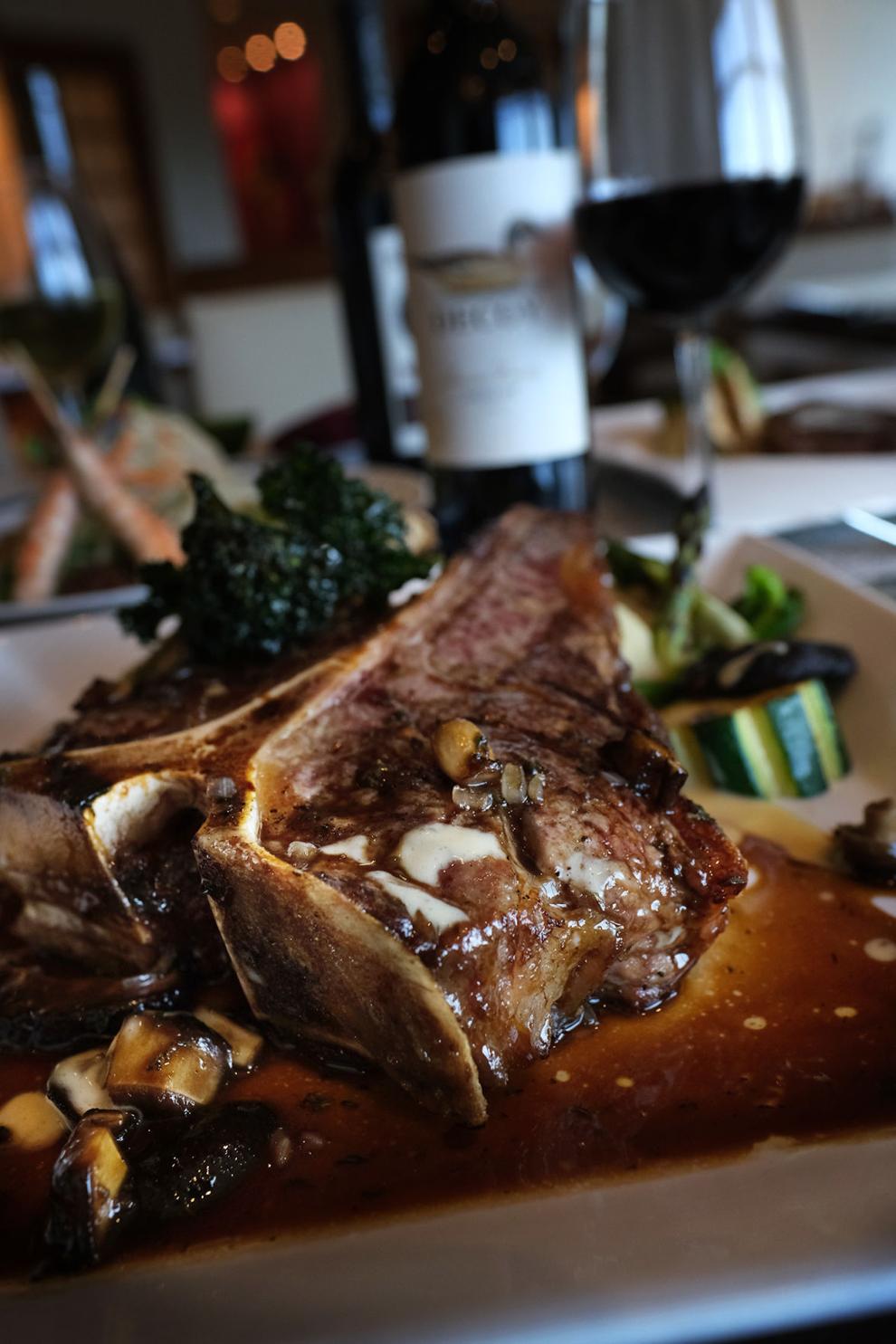 Roy's Restaurant at the Hilton Guam Resort & Spa in Tumon is one of 30 in a collection of restaurants by celebrity Japanese-American Roy Yamaguchi. Their Hawaiian and Japanese fusion fare has wowed diners on Guam for years and won them many awards including, most recently, Best Restaurant of 2019 at the Excellence in Culinary Arts and Restaurant Awards.
Chef de cuisine Joel Aranas is a perfectionist when it comes to what they serve – "I'm very strict with the quality of the product" – but also flexible and open to new ideas.
"We say, 'Yes, we can' not 'No, we don't.'"
The dedication to quality mixed with a flair for fun has cemented Roy's as a place where customers know what to expect, and also find new menu items to fall in love with afresh.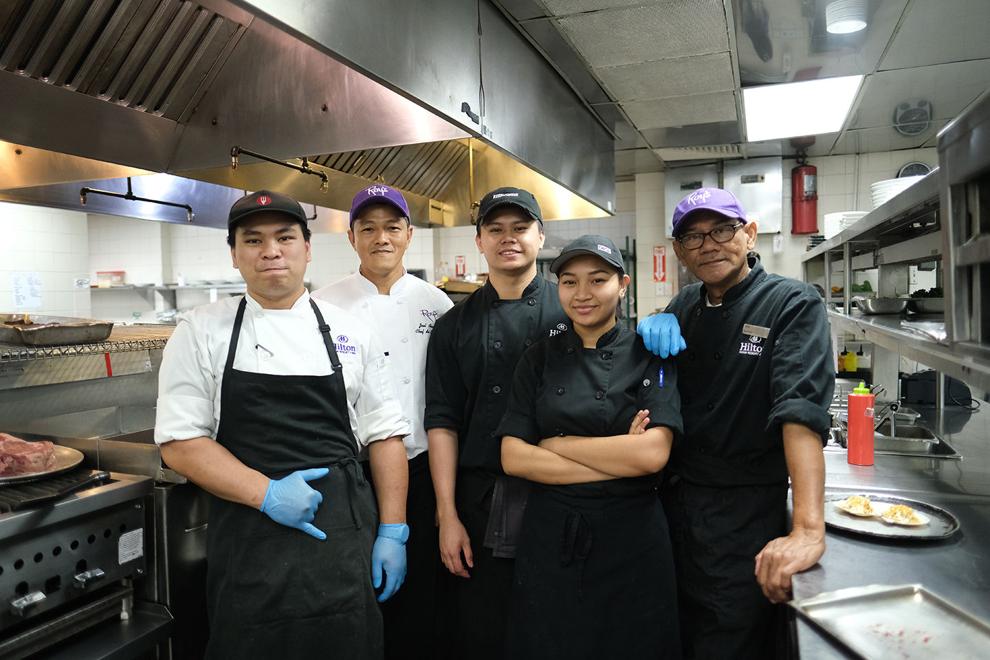 Enter their Dry Aged Prime menu.
Going to Roy's has always been a treat, but now guests can up the ante by choosing one of the five steaks that will take an already great dining experience over the top.
Tender, flavorful beef
Each steak is dry aged, hung in a temperature-controlled room for between 21 and 40 days to make the meat more tender through enzymes naturally breaking down the tissue and the dehydration process intensifying the flavor of the beef.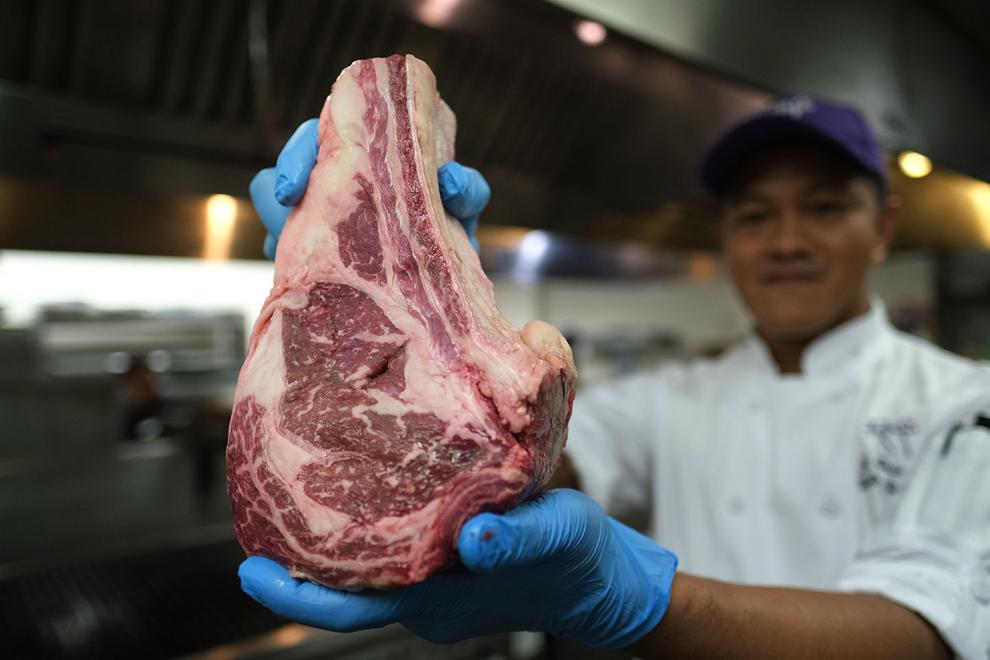 "The longer the days, the more tender," Aranas said, "When you eat it, it just melts in your mouth."
The Prime 109 Rib Bone In is served in a 38-ounce cut, dry primed for 21 days and accompanied with garlic mashed potatoes, mushrooms, a garlic demi herb confit and beurre blanc sauce.
A herb gastronomic mushroom demi sauce is served with the 20-ounce Prime Ribeye, dry primed for 40 days and paired with whipped potatoes.
The sauces, said Aranas, also take a lot of time and effort. The gastronomic sauce is made with rosemary, thyme and a bit of cinnamon, cooked with red wine and finished with garlic and butter. Their demi is reduced for 48 hours before serving.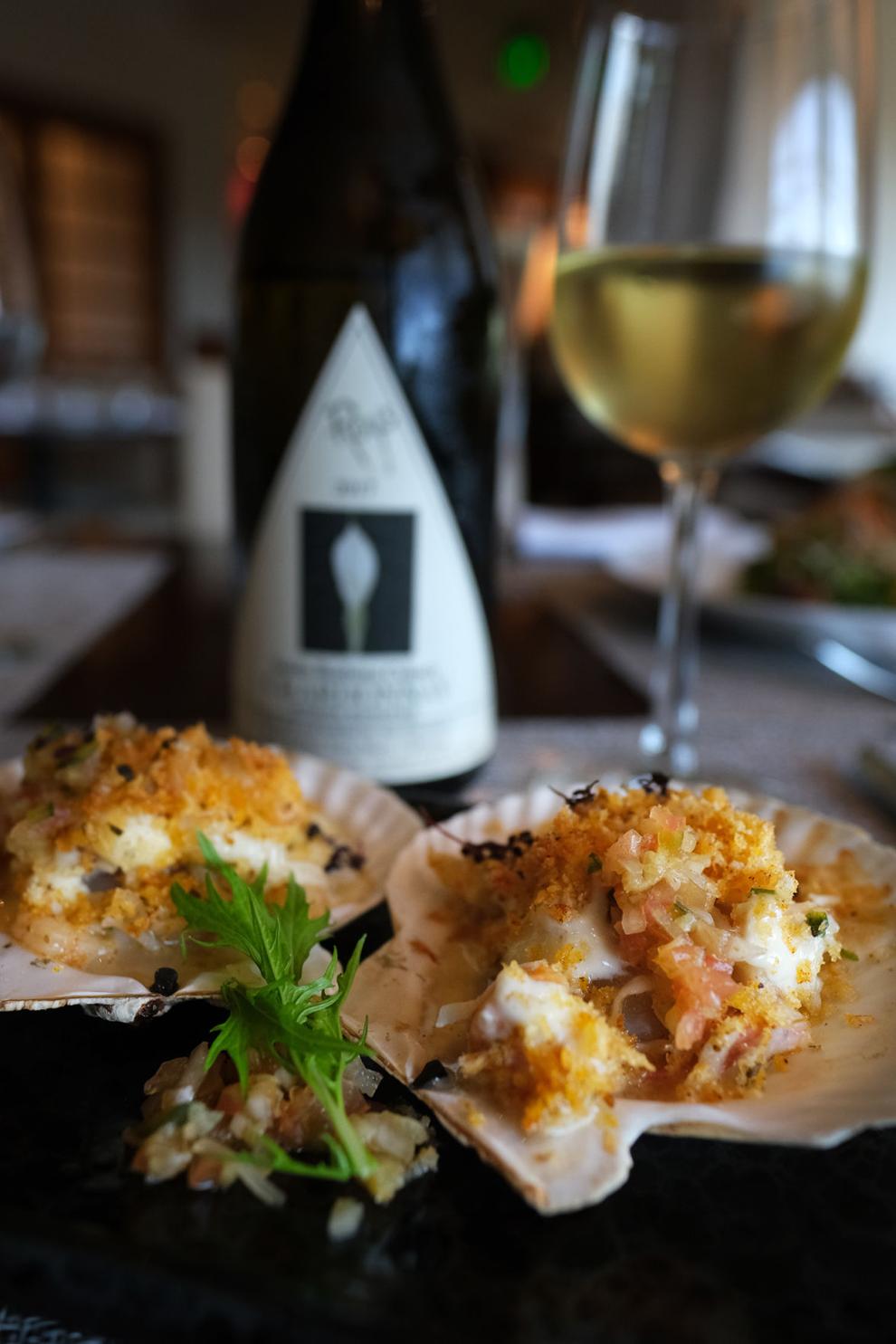 Essential ingredients
Time is something he said is necessary to reach the level of quality they aspire to at Roy's. Rushing is not an option.
Passion is another ingredient Aranas brings to all the dishes – another non-negotiable component, he said.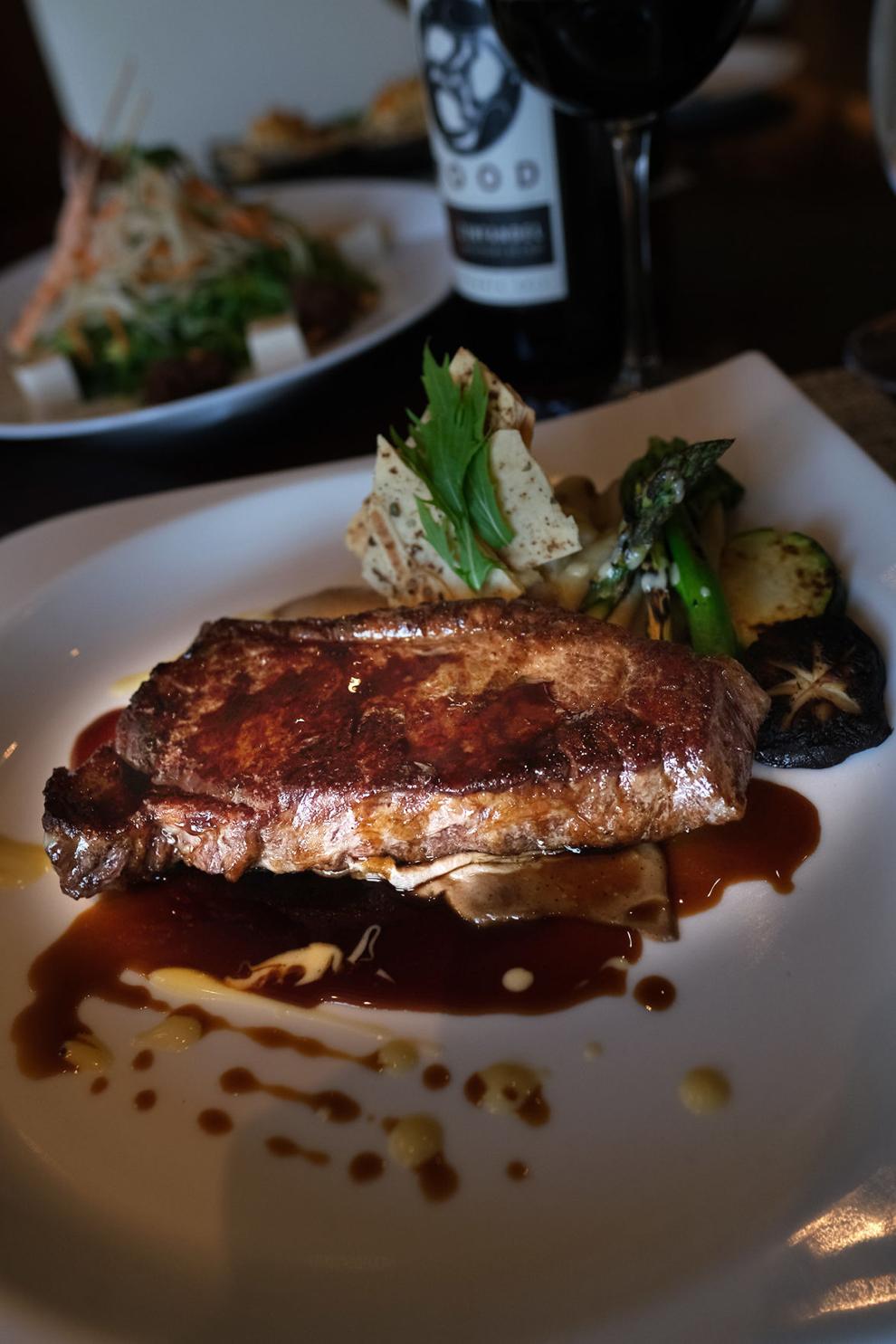 "That's what I always tell my staff, 'Make sure you put a lot of passion and love. Pretend you are cooking for your other half, always.' It's important because when you are cooking for your wife or your other half, you put more love into it. You put more effort," he said.
The relaxing ocean views and flattering interiors add to the dining experience.
'What makes the experience'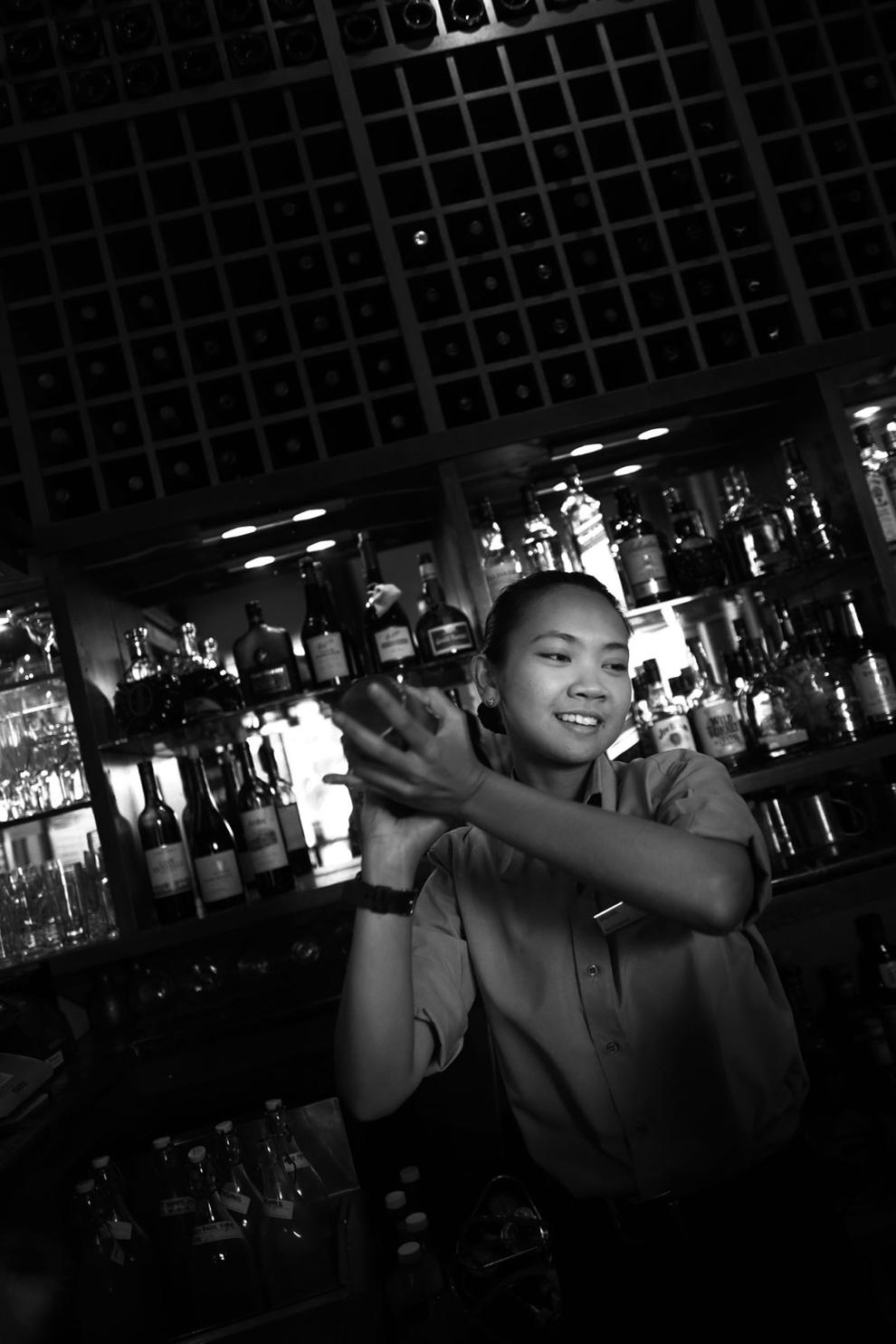 Food and beverage director Matthew Siegel shares Aranas' dedication to quality and stresses their commitment to serving an experience in which diners feel comfortable and welcomed.
"The engagement is really what makes the experience," he said. "If there is no engagement and no feeling of connectivity, you're not going to come back."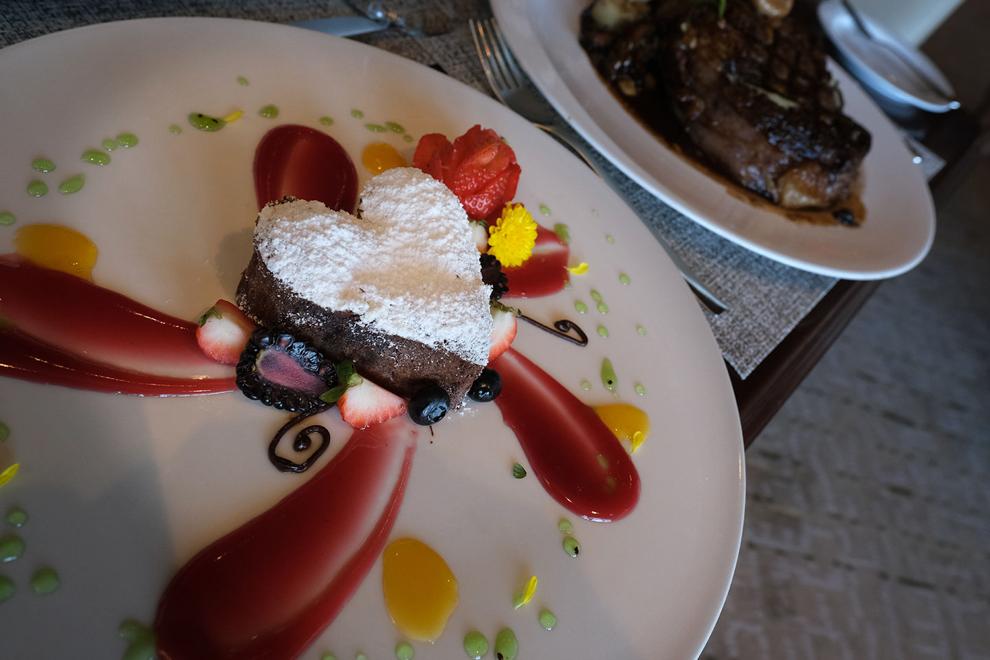 For those who have never been to Roy's, take the plunge and find out what all the fuss is about. And for those who have already fallen in love with the restaurant, fall in love all over again with their thoughtful and timeless steak menu.