If you're in the know about flavorful foods, you already know to hit up Katre Bistro in the heart of the island's capital village. The unassuming corner spot has been a hit for the five years it's been open, kept busy by a small but passionate fanbase of government employees, bankers, lawyers and everyone else working hard in Hagåtña.
And while it may be a humble abode, the flavors within its kitchen are large and in charge.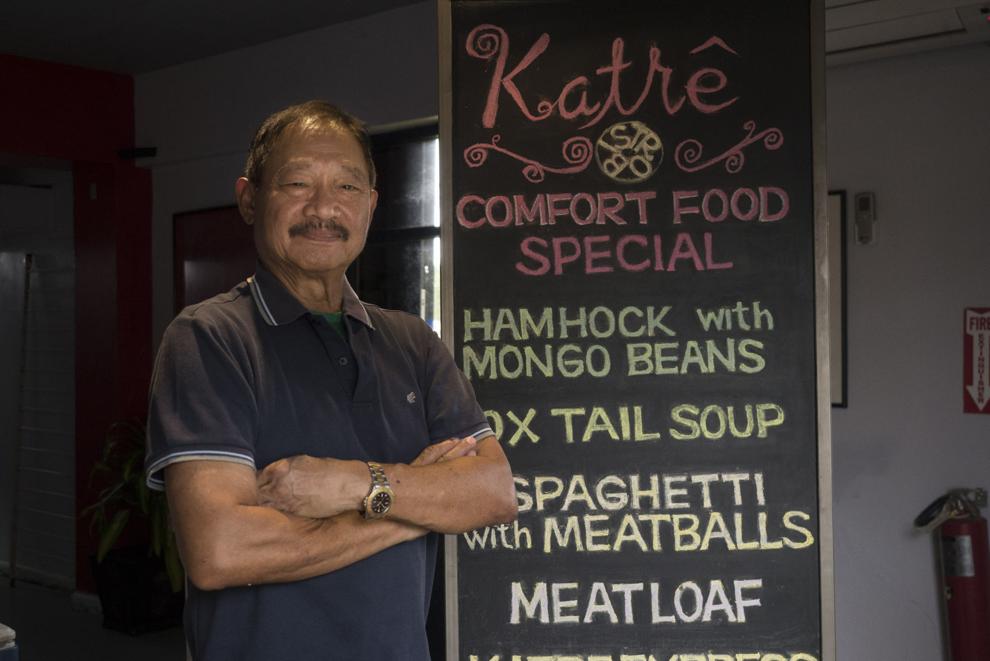 "I'm a retired chef and this is basically a playground for me," says owner and executive chef Roxs Cailao.
Chef Cailao admitted he was supposed to hold the restaurant open for only three years, beginning in 2012, but fell in love with Guam too much to leave.
These days, he's busy putting his dishes on a pedestal, and really letting his inventiveness shine in the food he pumps out for his small but passionate group of followers.
Labor of love
Chef Cailao told The Guam Daily Post he hasn't seen his hard work translate into big dollar signs, but he's happy to be waking up to do what he loves day after day for people eager to dig into his food.
The executive chef said he's become friends with some of the restaurant's regulars, and we can believe that – Chef Cailao pulled out all the stops when the Post visited.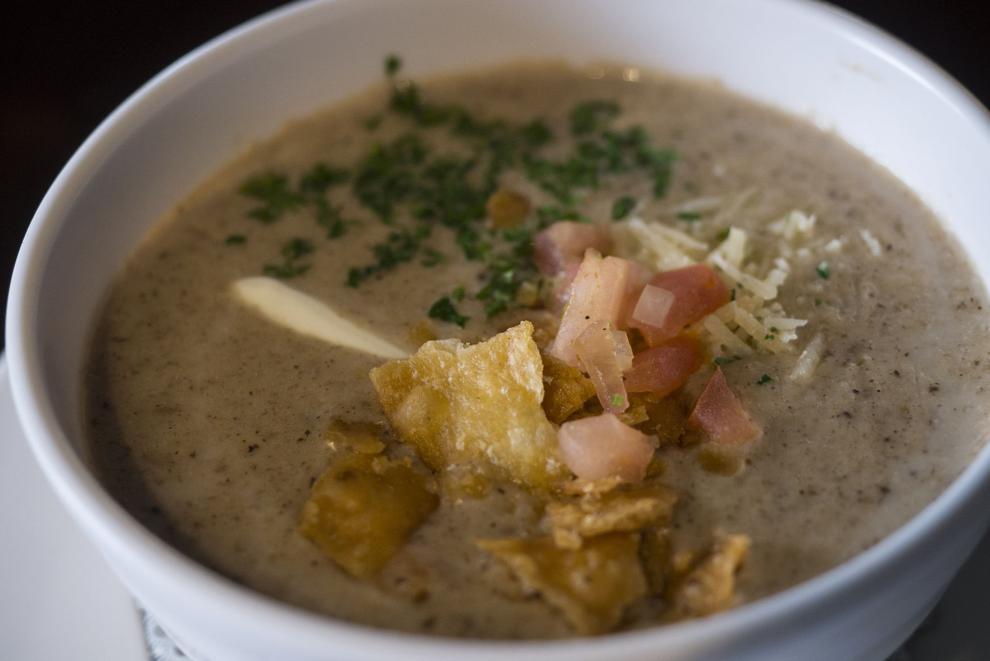 We started off our lunch feast with an amazing Cream of Wild Mushroom Soup. Aside from being decadently creamy, the warm bowl of soup gave off a rich, almost buttery aroma. Chef Cailao uses three mushrooms – portabella, shiitake and button – throws in heavy cream, stock and seasonings before topping off the soup with tomatoes and fried tortilla bits. The tortilla bits are all the texture you need for the creamy soup and, paired with the sharpness of the tomatoes and the beef-like mushroom flavor, you have a mind-blowing start to any meal at Katre.
Before we filled up on the heavy-hitting entrées, the Post took a nice detour through some refreshing greens with the Field Green Salad.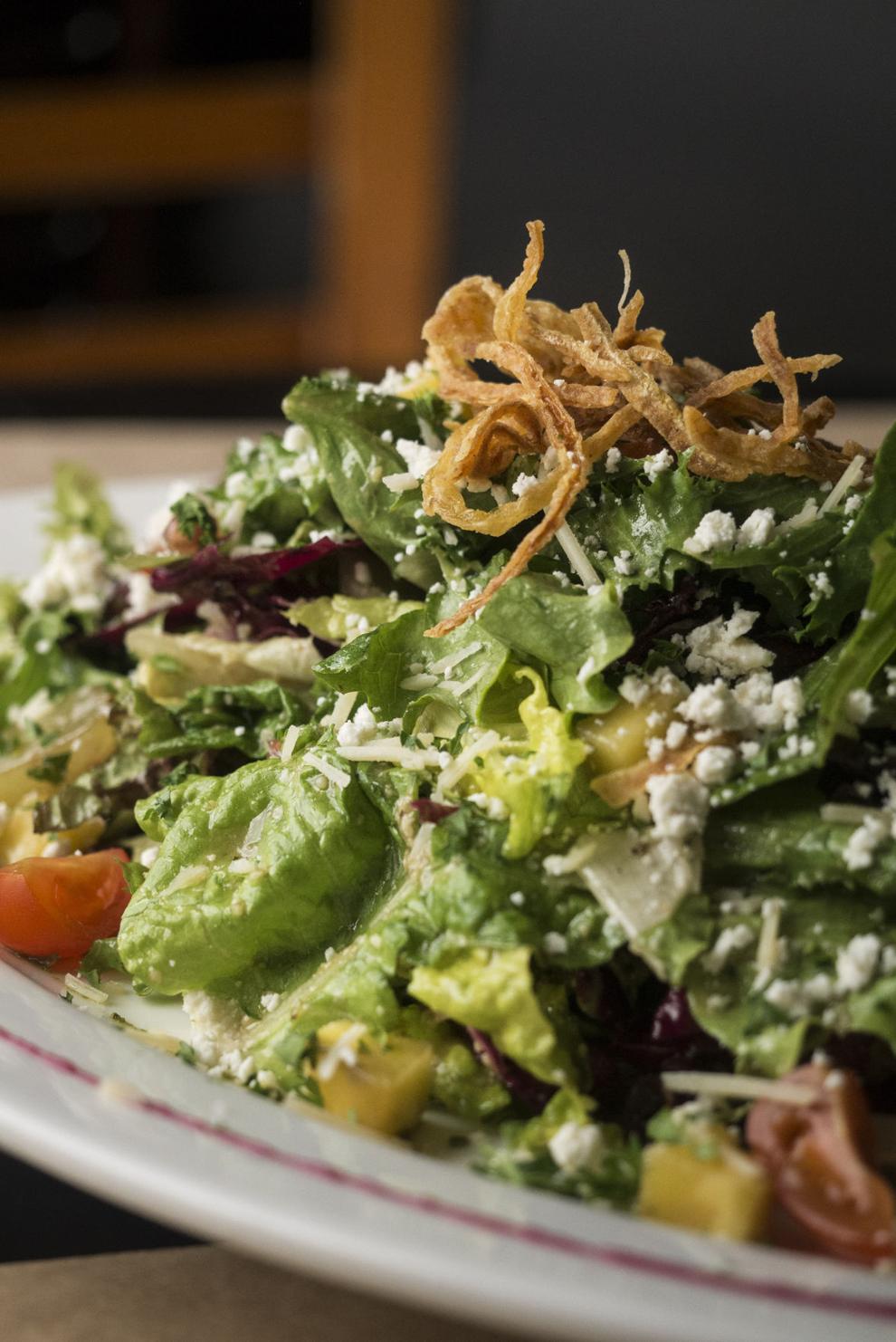 A lovely balsamic vinaigrette tops this lettuce-based veggie platter. We found the salad's flavors to be a balanced affair of fruity, herby and just a little bitter. It was everything you could want in a salad in one bite. Lettuce, of course, is hard to get excited over on its own, but when topped with Parmesan and feta cheese it takes on nice, pungent flavors. Throw in the fresh, acidic bite of the balsamic vinaigrette, mix in the sweet and tangy flavor of grapes with different herbs and you'll see for yourself why this is a great salad to share with friends.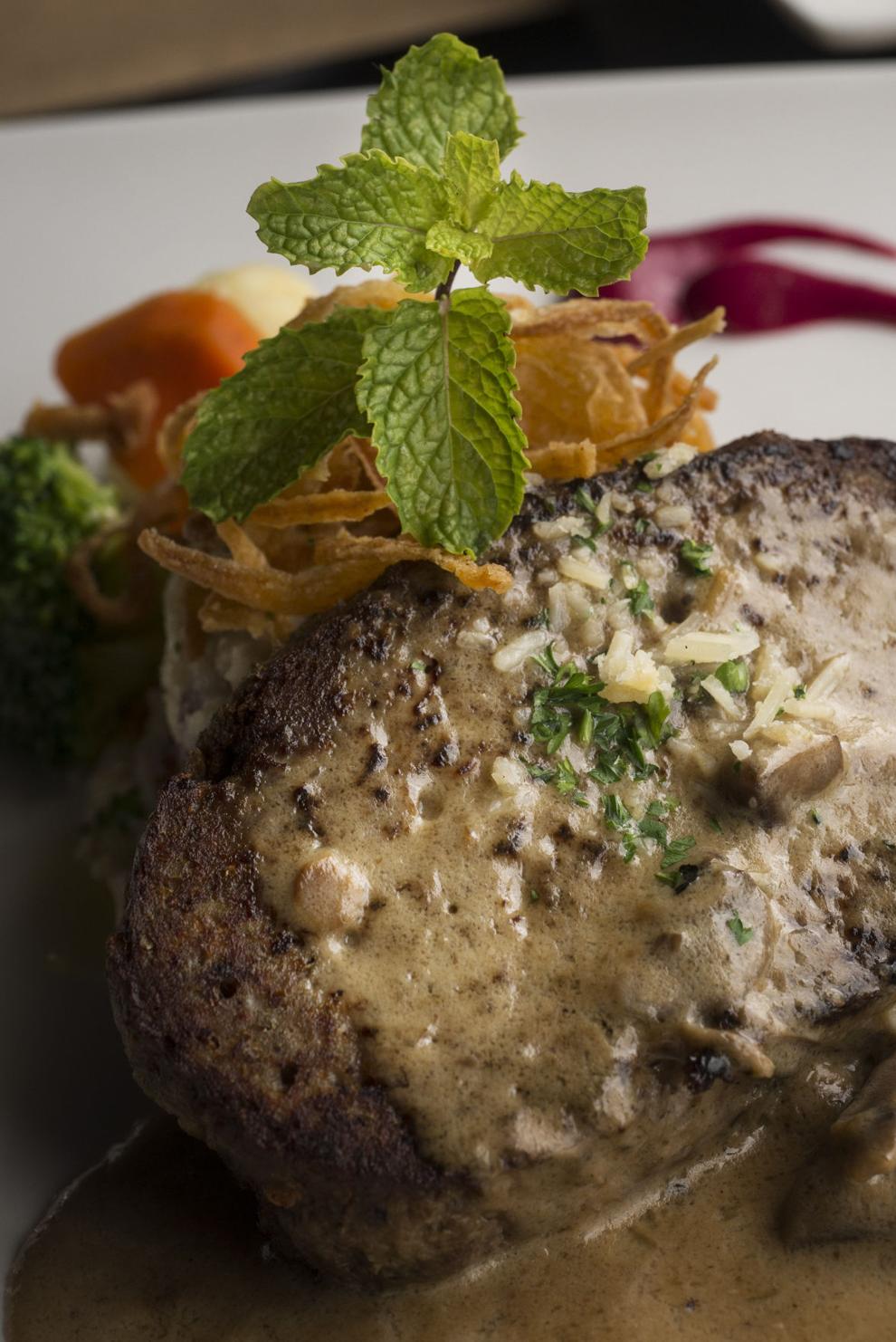 Miraculous meatloaf
The meatloaf we had is a fabulous blend of certified Black Angus beef, mushrooms, oregano, garlic, onion and celery. But when we took a bite we noticed it had a seriously herby flavor. It was a wonderful twist to what we're used to. The meatloaf at Katre pulls off a peppery flavor profile without being spicy at all. When we asked, Chef Cailao told us his secret: He tosses some curry powder into the meatloaf mix to give it an extra kick. When topped with a mushroom gravy, this is one dish you're going to rave about.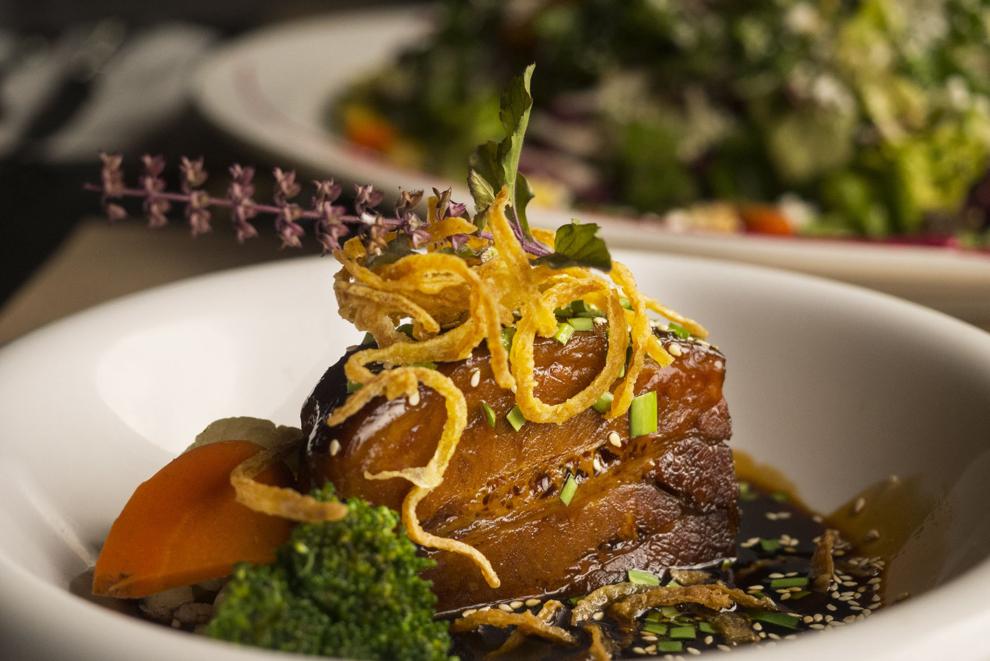 We next dove our forks into Braised Pork Belly and knew it was delicious before we even took our first bite. The pork was so tender we were slicing through it like a hot knife through butter. Katre's take on the dish features a soy-and-sherry-based sauce brimming with fennel, star anise and cinnamon goodness. There's something very Southeast Asian about the flavors we were getting in each bite. If you're a fan of melt-in-your-mouth pork in a sauce that tastes similar to hoisin, you're in for a treat with the Braised Pork Belly.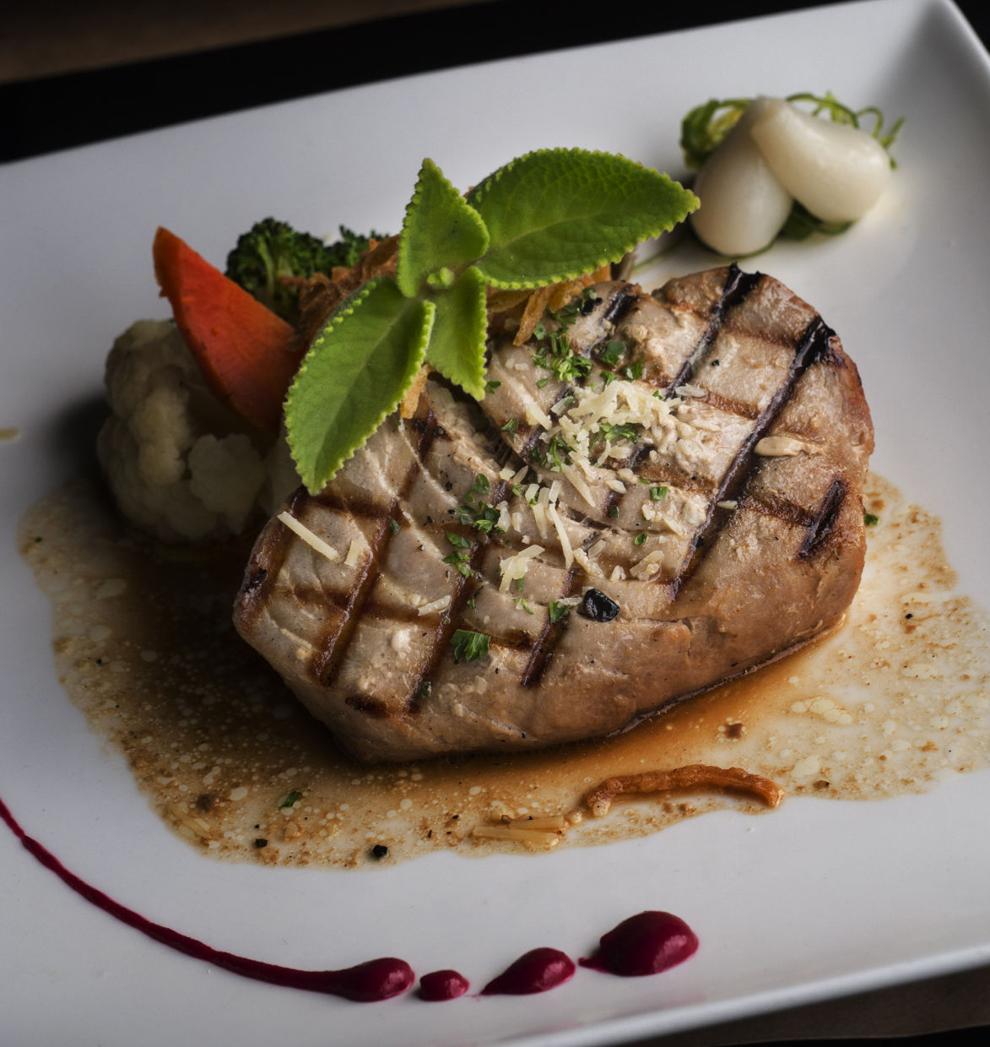 On the lighter side of the entrée fare, we took a dip into a wonderful ahi steak Chef Cailao grilled to perfection. (NOTE: He said he'd have served it closer to rare than we ordered it. The Guam Daily Post wanted it medium. C'est la vie.) The ahi steak was fresh and satisfying, perfectly set alongside a citrusy cilantro dressing and pickled veggies.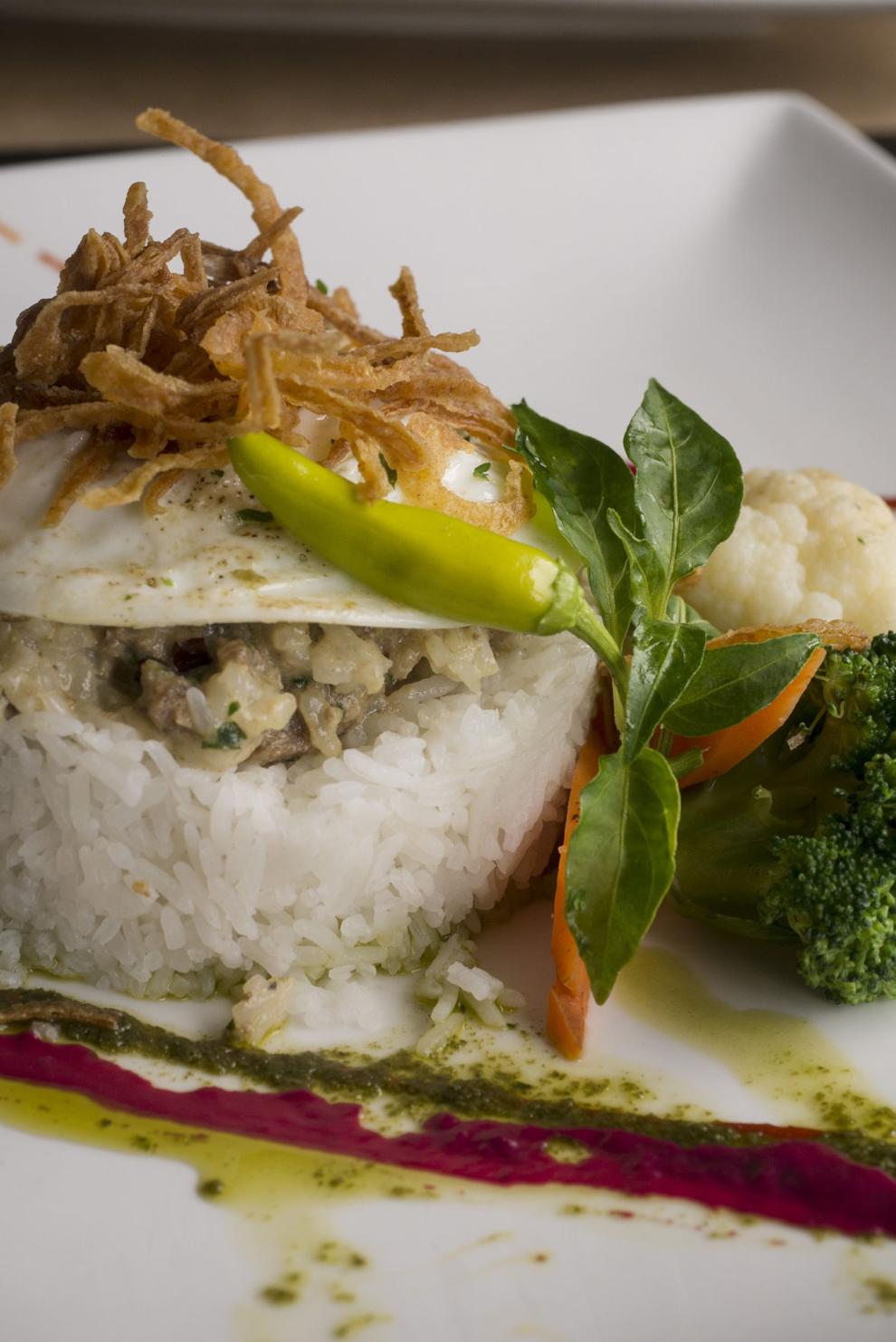 Loco for the loco moco
When we say that Chef Cailao treated us to a feast, we mean it. Five dishes in, we had Katre Bistro's take on the loco moco. Chef Cailao is a fan of reinventing the wheel, and shows off his skills with this inventive entrée. For starters, the Katre loco moco doesn't have a beef patty – shocking, we know, but stay with us. This was one of our favorite dishes. Chef Cailao stews chunks of pork in a special loco moco sauce blend until it's pull-apart tender. The standard gravy and fried egg top the meat before it all gets served on rice with a garnish of fried onions. It was heaven on a plate.
One last note: You may have noticed that Katre Bistro's signature is to plate its dishes with a lovely burgundy sauce. We suggest you enjoy that sauce with everything you order. It's not just a pretty garnish on the side. Chef Cailao mixes beets and wasabi together in a sauce that brightens up the dishes he puts it on. Even if you're not a fan of wasabi or beets, have no fear! The beets cool down the wasabi's pungent bite.
You can count on us to have lunch at Katre Bistro again.
Gallery: Katre Bistro in Hagåtña