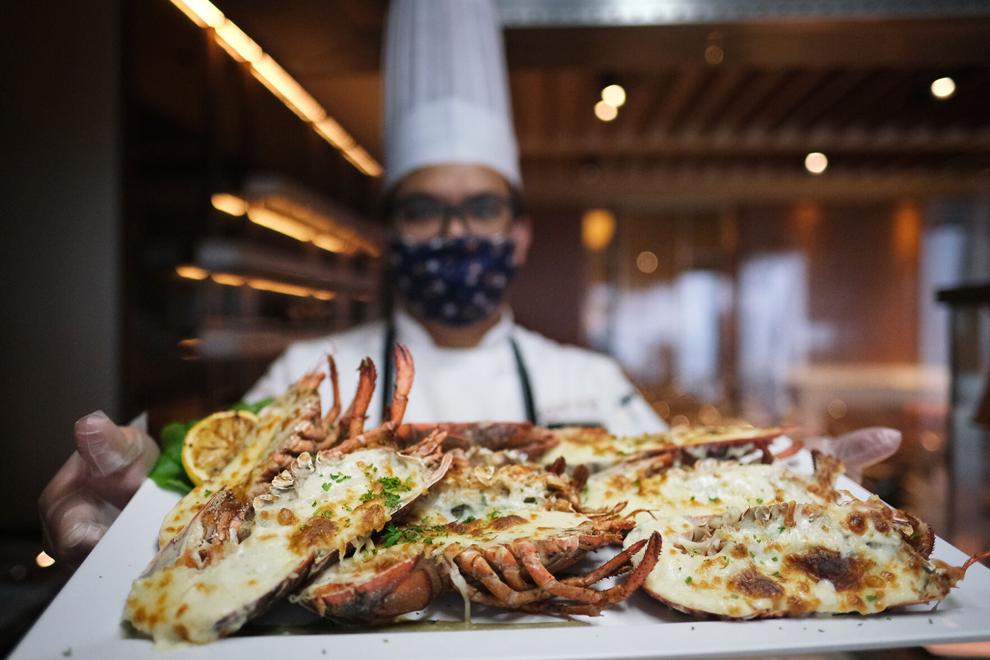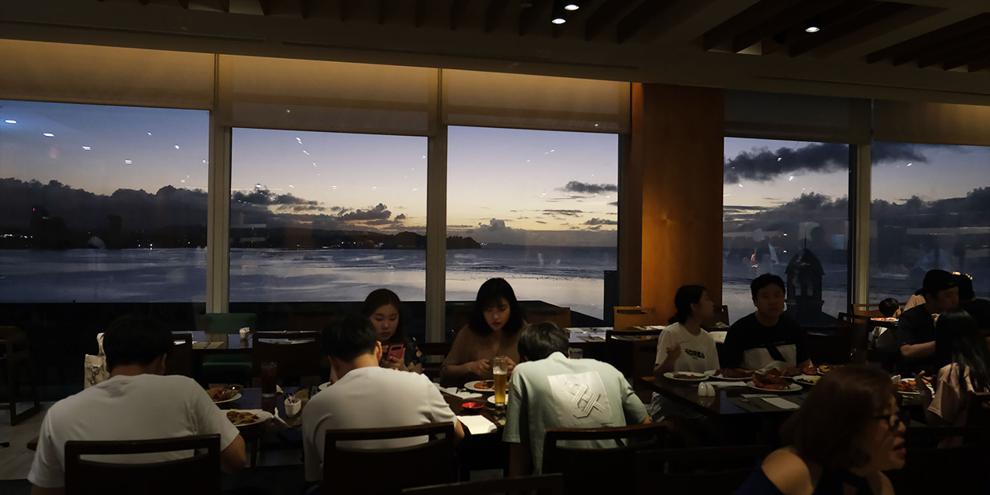 After nearly a year closed due to pandemic restrictions, the Lotte Hotel Guam has reopened La Seine Restaurant, its buffet restaurant with a spectacular ocean view, to dine-in customers.
The first day back to dine in service at La Seine was March 12, eight days short of a year from the March 20, 2020, announcement by Gov. Lou Leon Guerrero that suspended dine-in service at any food-and-beverage establishment. Now that the island has moved into Pandemic Condition of Readiness 3, Tes Reyes-Burrier, the director of food and beverage at Lotte, and her team have mobilized to provide a bevy of promotions for island residents to sample.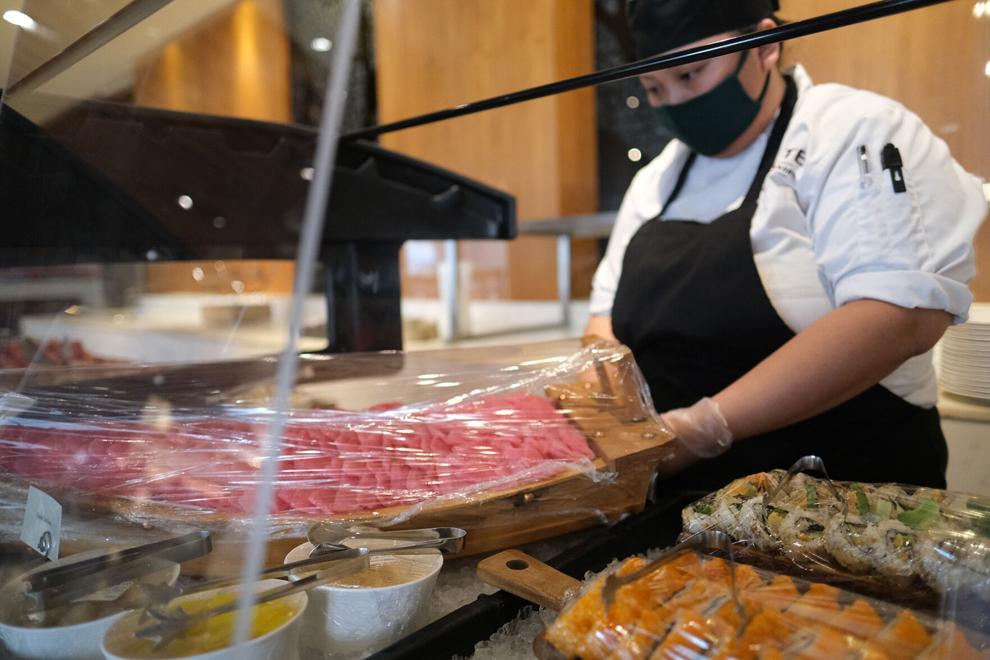 'A lot of cleaning and sanitizing'
"Themed buffets are just a facet to the reopening, we had to rework our entire F&B schematic to accept dine-in customers," said Reyes-Burrier. "The protocols are very specific, obviously with a lot of cleaning and sanitizing of the dining areas."
The food for the themed buffets, which are now open for lunch and dinner, are served cafeteria-style, which means a La Seine culinarian will serve the food to the diner. Also, plexiglass barriers have been installed at every station throughout the buffet line.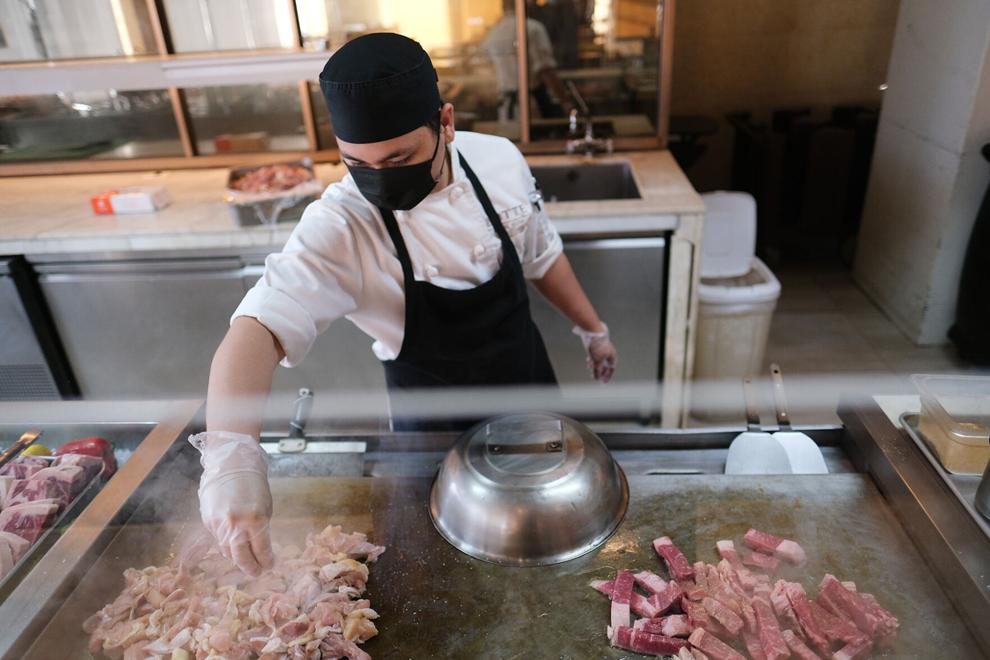 "We had to get creative in the dining room seating because we are operating at 50% capacity and diners must be socially distanced," Reyes-Burrier said. "These protocols are not just for F&B, it's the entire property that has been trained to these practices." 
Steak and lobster feast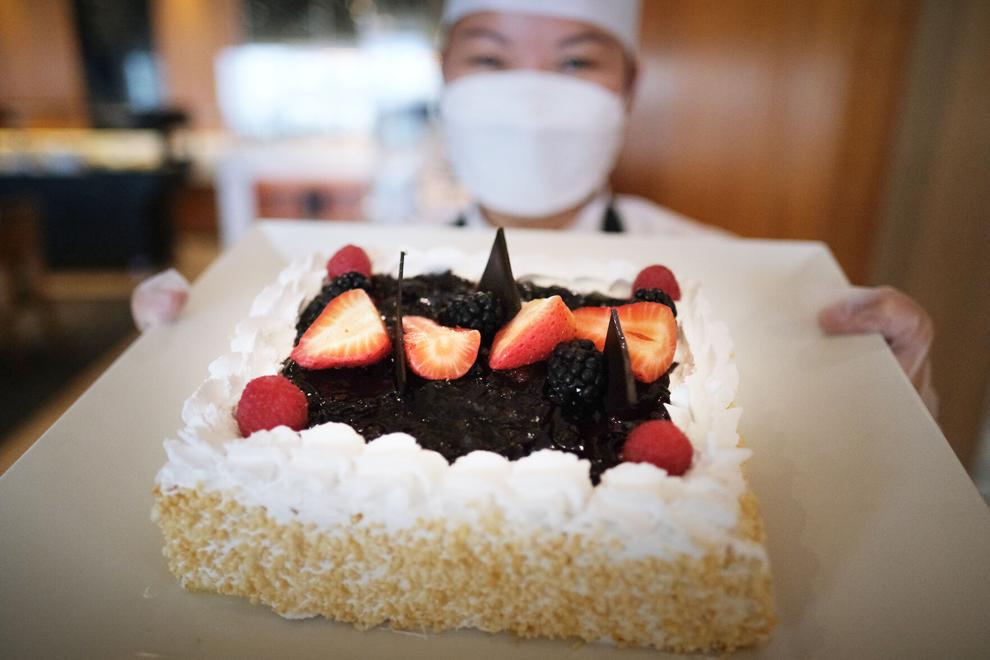 Coping with the new protocols and managing the flavors of the themed buffets is sous chef Efren Nuezca. On Saturday nights, chef Efren and the La Seine culinary team prepare a feast for a steak and lobster themed buffet. Dozens of freshly prepared items are served from chafing dishes, with culinarians also serving from the "action stations" providing sushi, tempura, noodle soup and teppanyaki. The stars of the show are clearly the steak, which is grilled in the front, open kitchen, and lobster, which is prepared separately in the back kitchen to avoid cross contamination. Pastry chef Myra Tiamzon makes sure the dessert station is well-stocked, if diners have room left for dessert. 
'Doing it for our customers'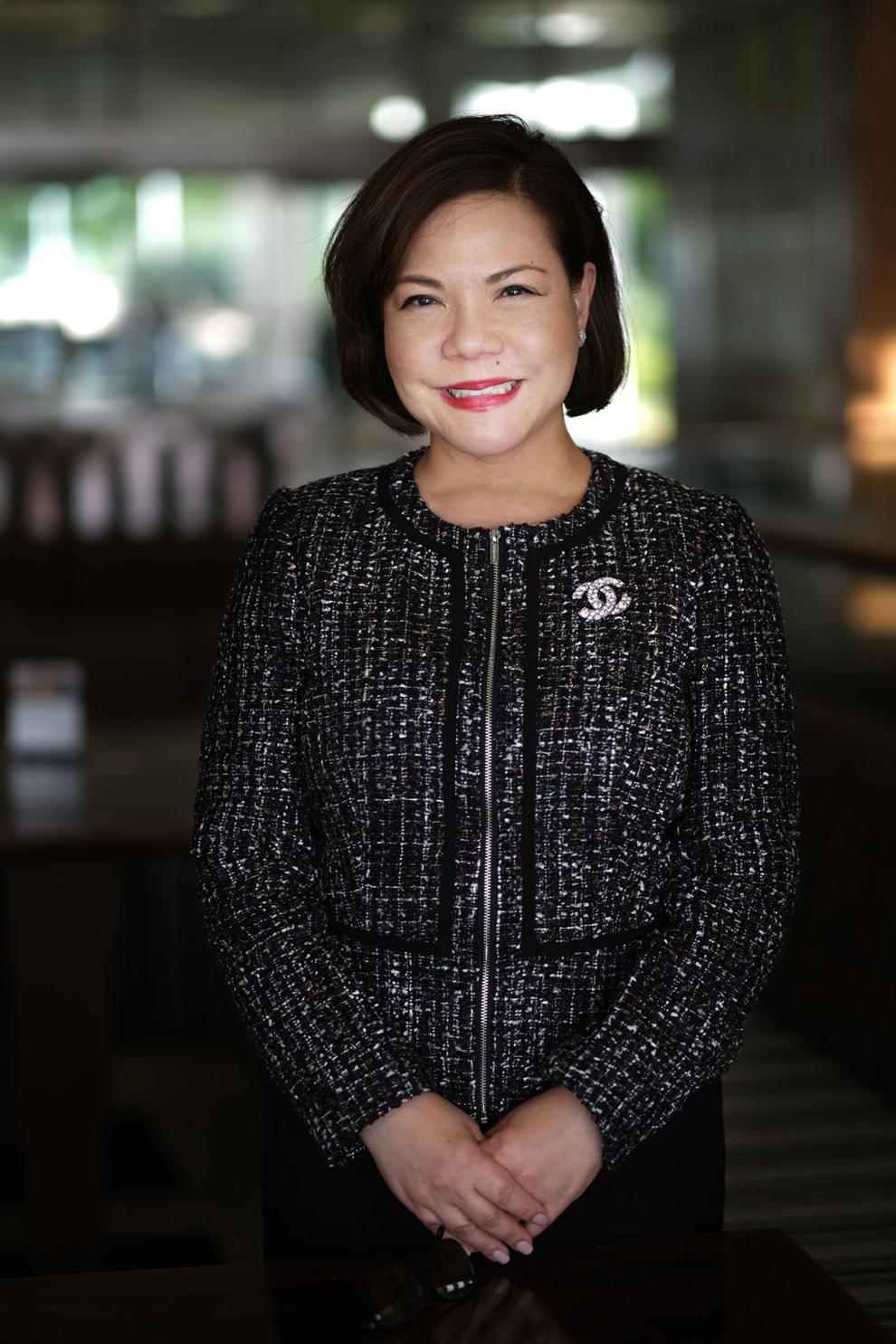 "It's a huge challenge, but we are doing it for our customers," said Reyes-Burrier. "More protocols, more staff, half the customers – it's really a huge team effort." She added: "The price for our PPE is not included in our pricing, and we provide customers with a mask if they need one!"
La Seine Restaurant at the Lotte Hotel Guam is now open for dine-in customers, with themed buffets served cafeteria-style. Prices start at $35 for lunch and $45 for dinner (plus 10% service charge for both). Local discounts are offered, without the use of a special membership card. Residents can also inquire about Staycation specials that include the themed buffets. Call 646-6811 for more information.