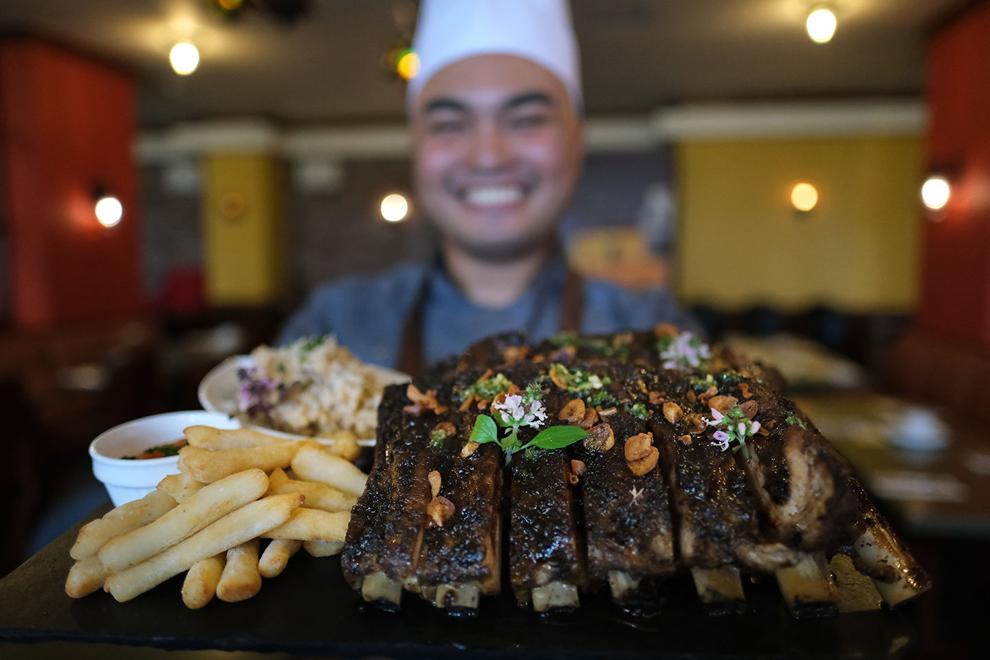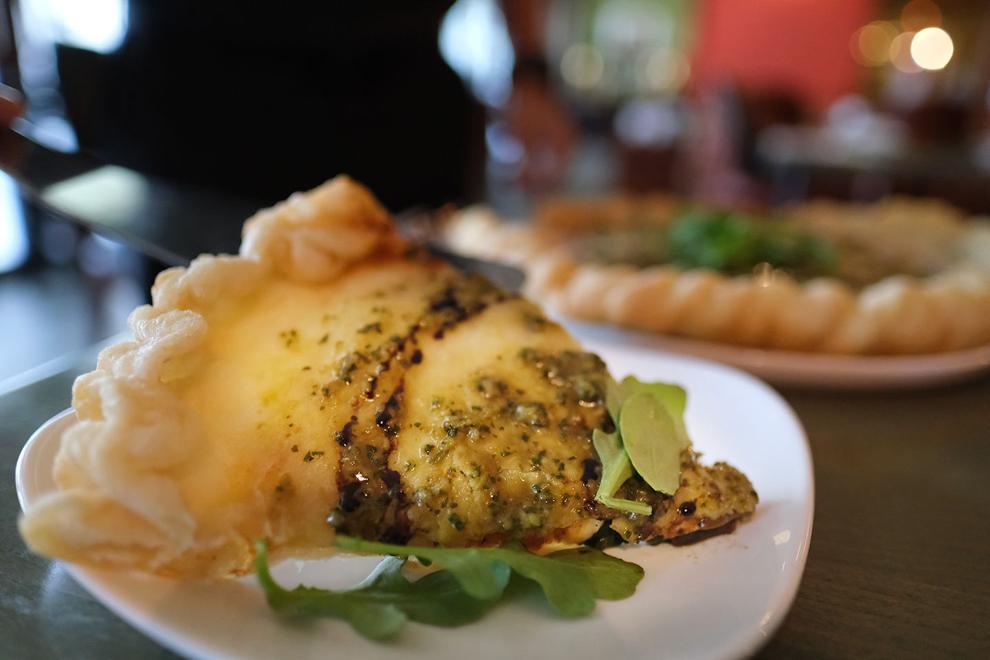 Two words: Deep-fried pizza.
Eataliano restaurant at LeoPalace Resort is serving up Pizza Fritta, a popular street food in Naples, Italy. And if deep-fried pizza sounds like it would be greasy or heavy, no worries, their deep-fried pizza defies those assumptions.
Sous Chef Jhorge Gonzales says pizza is "iconic" in the Italian food world.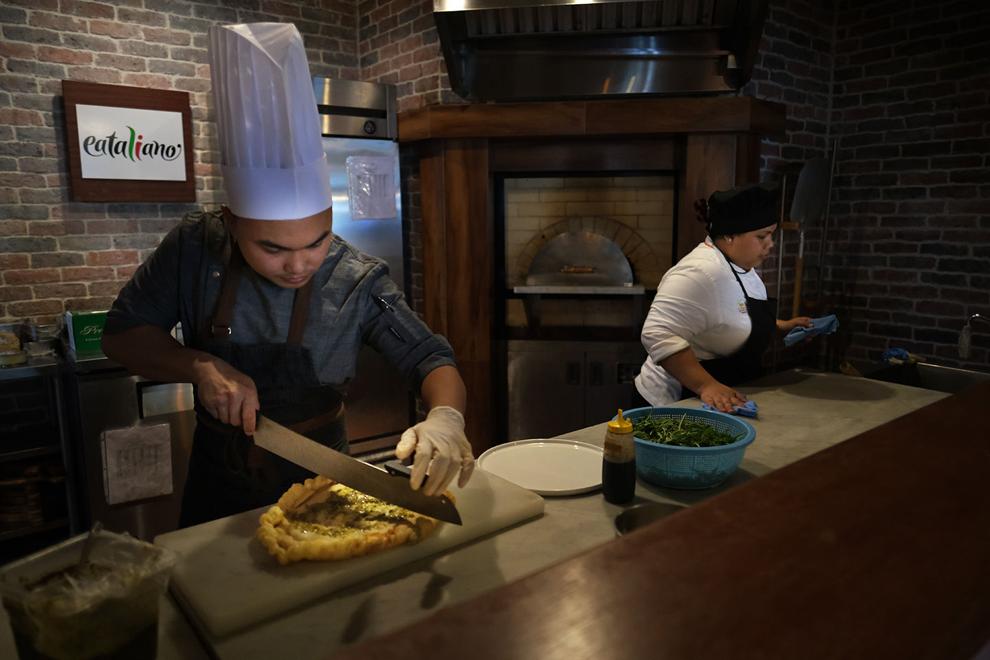 "We are trying something different here. I don't know if anywhere else on Guam has it,' Gonzales says. 
Italians are so serious about food that the verb mangiare, or to eat, is replaced with different verbs specific to each meal. Fare colazione means to eat/have breakfast. Pranzare means to eat/have lunch. Cenare means to eat/have dinner.
While the dish is new to Guam, it is a staple in Naples.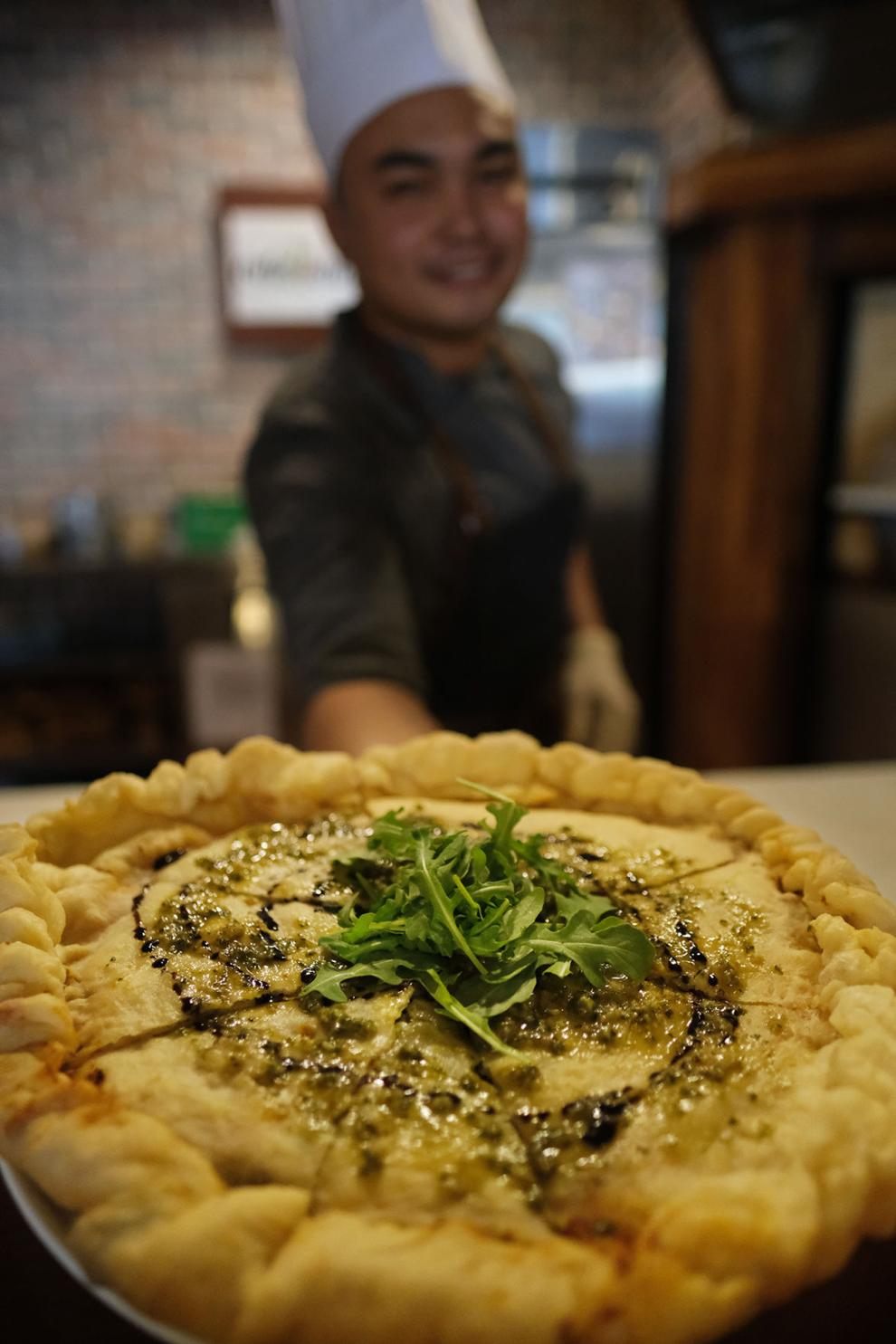 "Fried pizza, a less-expensive alternative nicknamed 'pizza of the people,' was filled with less expensive ingredients like pork crackling and ricotta," Segan writes. "Housewives sold it on the streets to supplement the family's income. Times were so hard that customers could even get pizza fritta on credit: called pizza-at-eight, "pizza a otto," it was eaten on the spot but paid for eight days later." 
Well, here and now, you'll probably have to pay for it on the same night you eat it, but it's definitely worth it.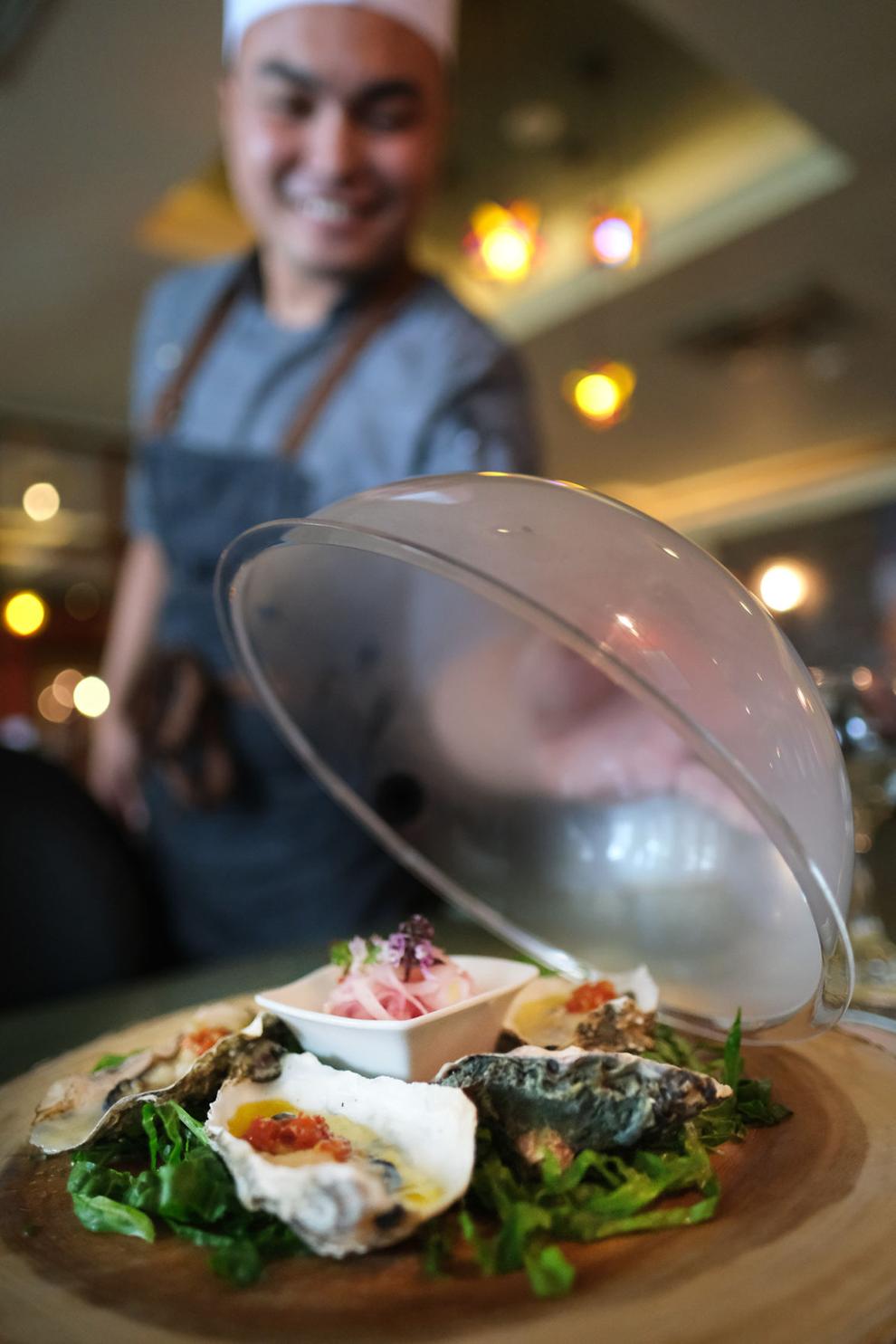 Light and fluffy 
Gonzales takes us into his kitchen to share how this fried delight is made. 
He uses two rounds of pizza dough, loading the bottom one with homemade sauce, meats and cheese and then tops it with the second.
"We kind of seal it on to itself. We crease it and then we deep-fry it and flip it once," he says.
Gonzales then drizzles the pie with pesto and balsamic vinegar.
The result is light and fluffy, which is kind of a cousin to the calzone, but less rigid and round.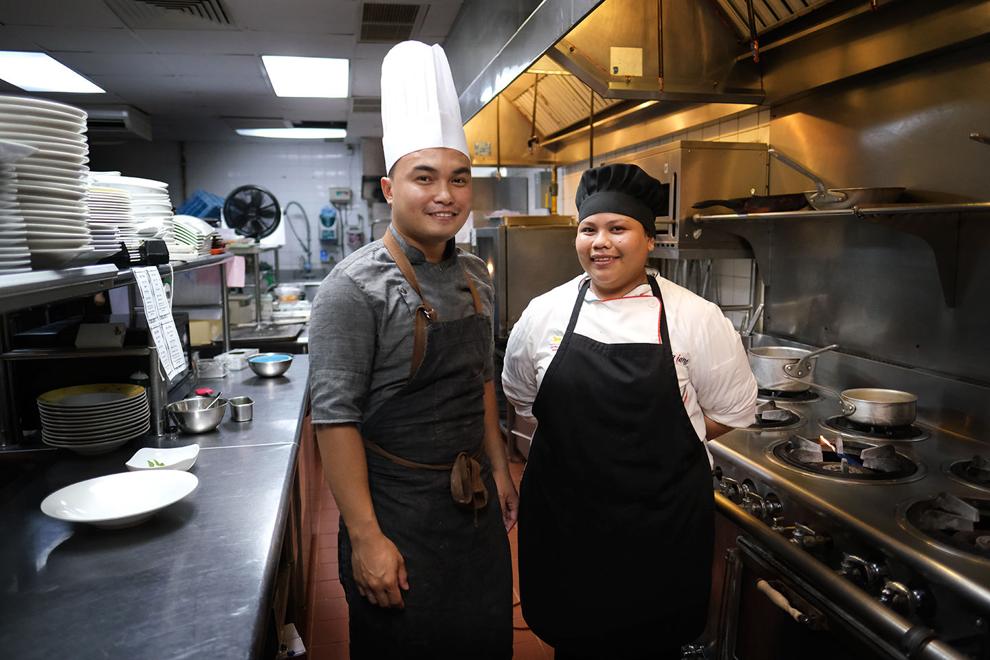 New menu and competition-level gnocchi
Eataliano opened in May 2015, but they've recently revamped their menu, and some of the changes might have you considering a trek to the resort to give them a try.
Gonzales, a young but experienced chef, has taken the reigns and breathed new life into traditional Italian dishes.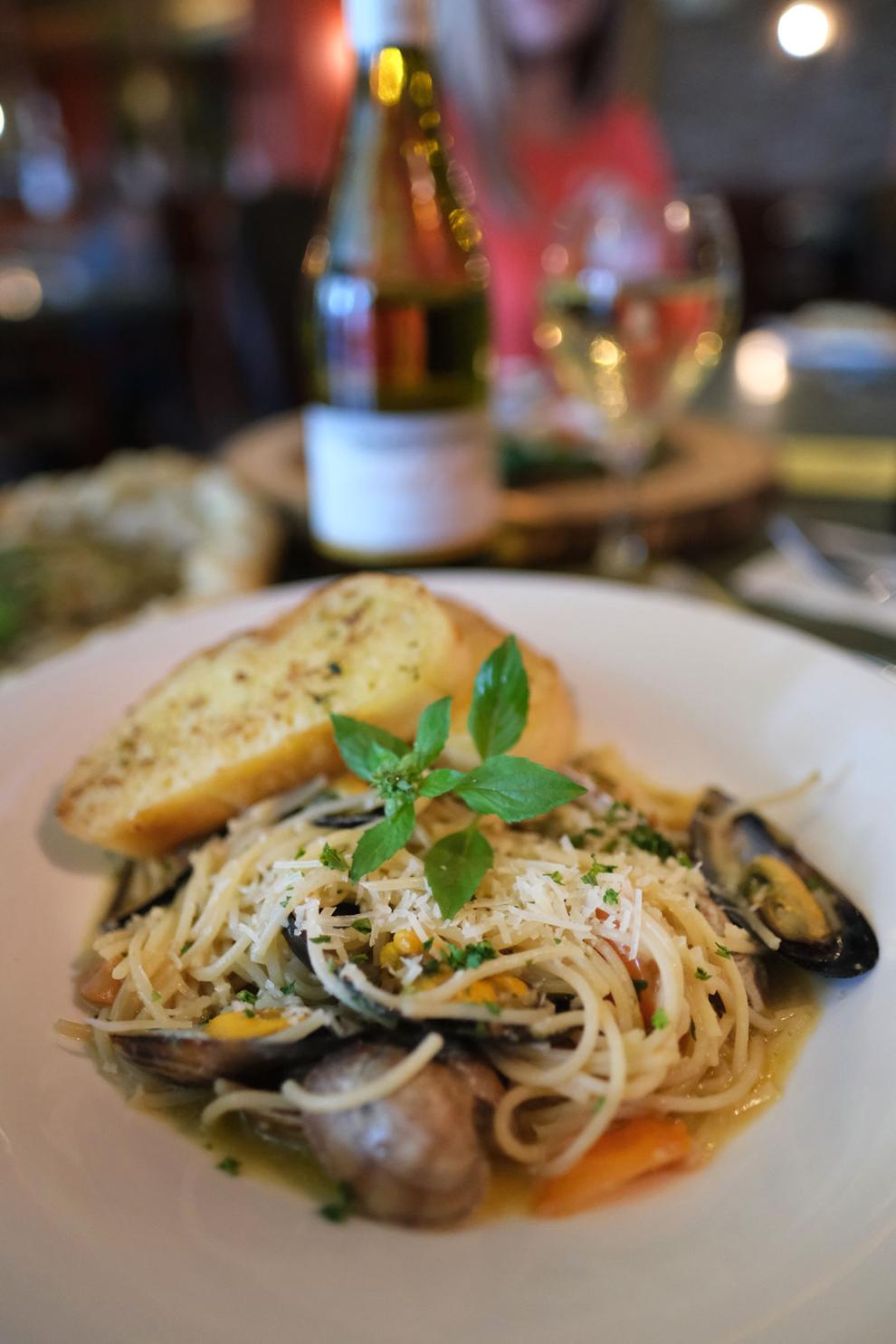 "Here, I got an opportunity to handle a restaurant on its own. So this is a big step for me. I really wanted to showcase that Guam has to offer Italian (cuisine) with passion and pride. We just wanted more variety and something familiar. But we kept the passion in there," he says.
Because of the two layers of crust, the Pizza Fritta goes a long way, like many of the restaurant's dishes.
"We wanted to cater more towards families, so sharing large portions and just kind of passing it around," Gonzales says. "What I have learned is Italian food is very simple. It requires a lot of basic but fresh ingredients."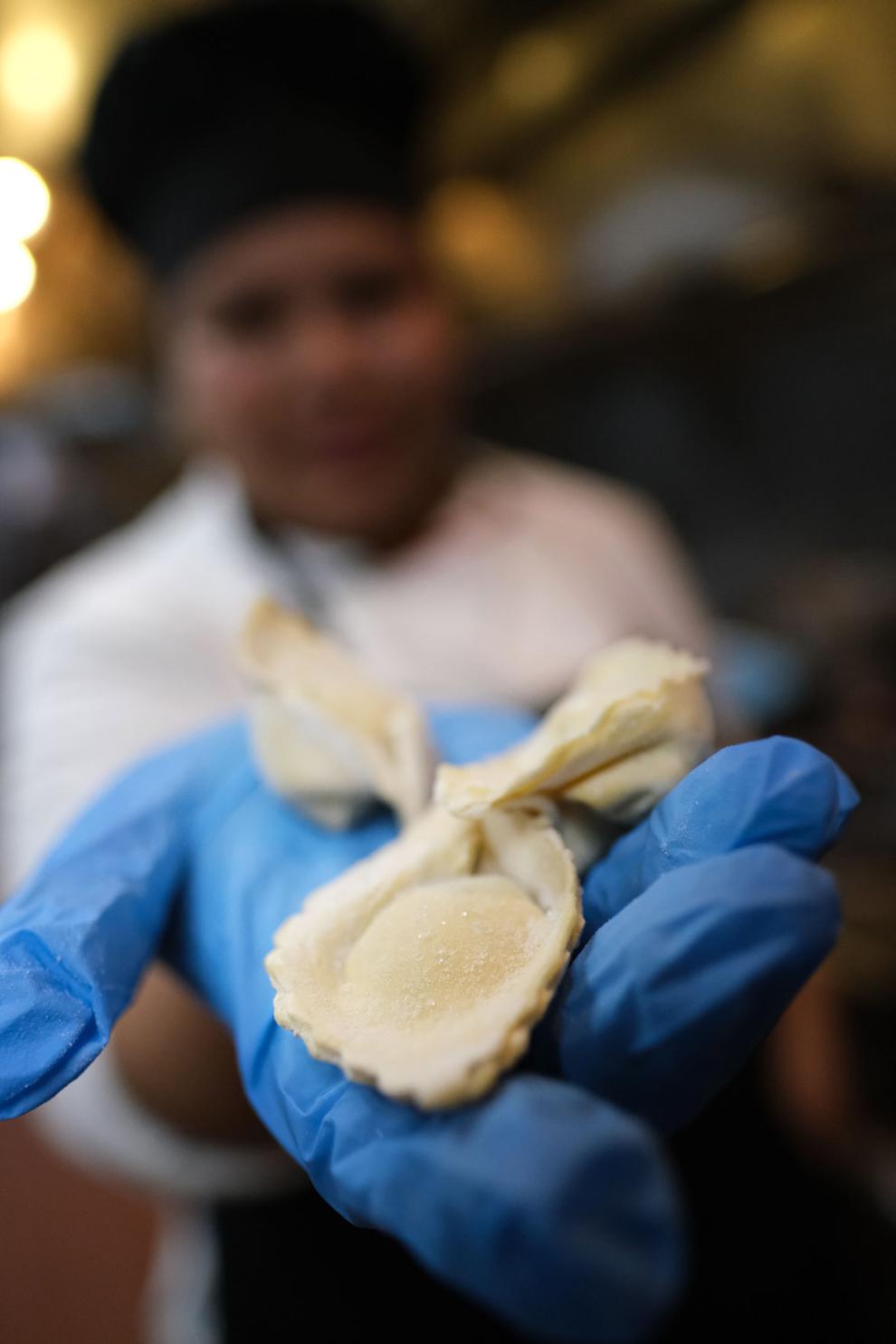 Asked what he loves making, Gonzales says: "What do I love making? The gnocchi. It's a go-to. That was one of my favorites because I have done it in a couple of competitions lately and they did pretty well"
He makes the potato pillows from scratch with pumpkin, sweet potatoes or traditional gnocchi with parmesan.
"This is my take on those little dumplings," he said.
Not just pasta
Among the restaurants other crowd pleasers is the Vongole spaghetti with clams, which is made with sautéed garlic, pepper, parsley, deglazed with white wine and clam juice, and tomatoes served atop of your choice of pasta.
Also on the menu, a delicious detour from pasta: the mushroom risotto with porcine mushrooms made with the traditional arborio rice.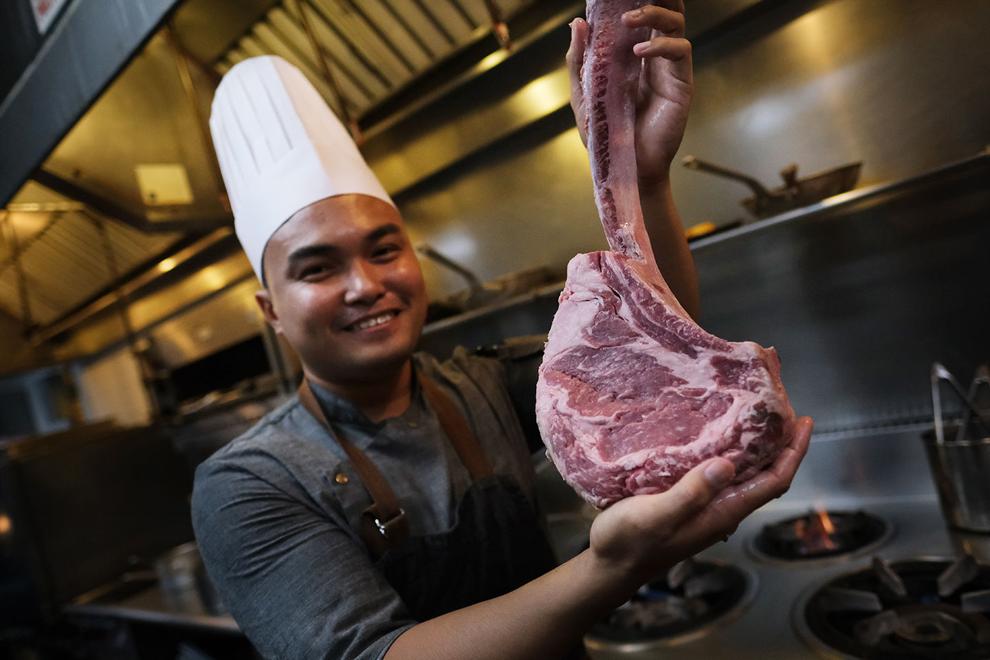 "It's very absorbent and it kind of gives you a creamy, gooey consistency. We mix some butter and cheese in there and it becomes really nice," Gonzales says.
For a casual spot, things get fancy pretty quickly when Gonzales brings out the show-stealing smoked clams. Covered in a glass dome, the clams are smoked at your table and the taste lives up to the presentation.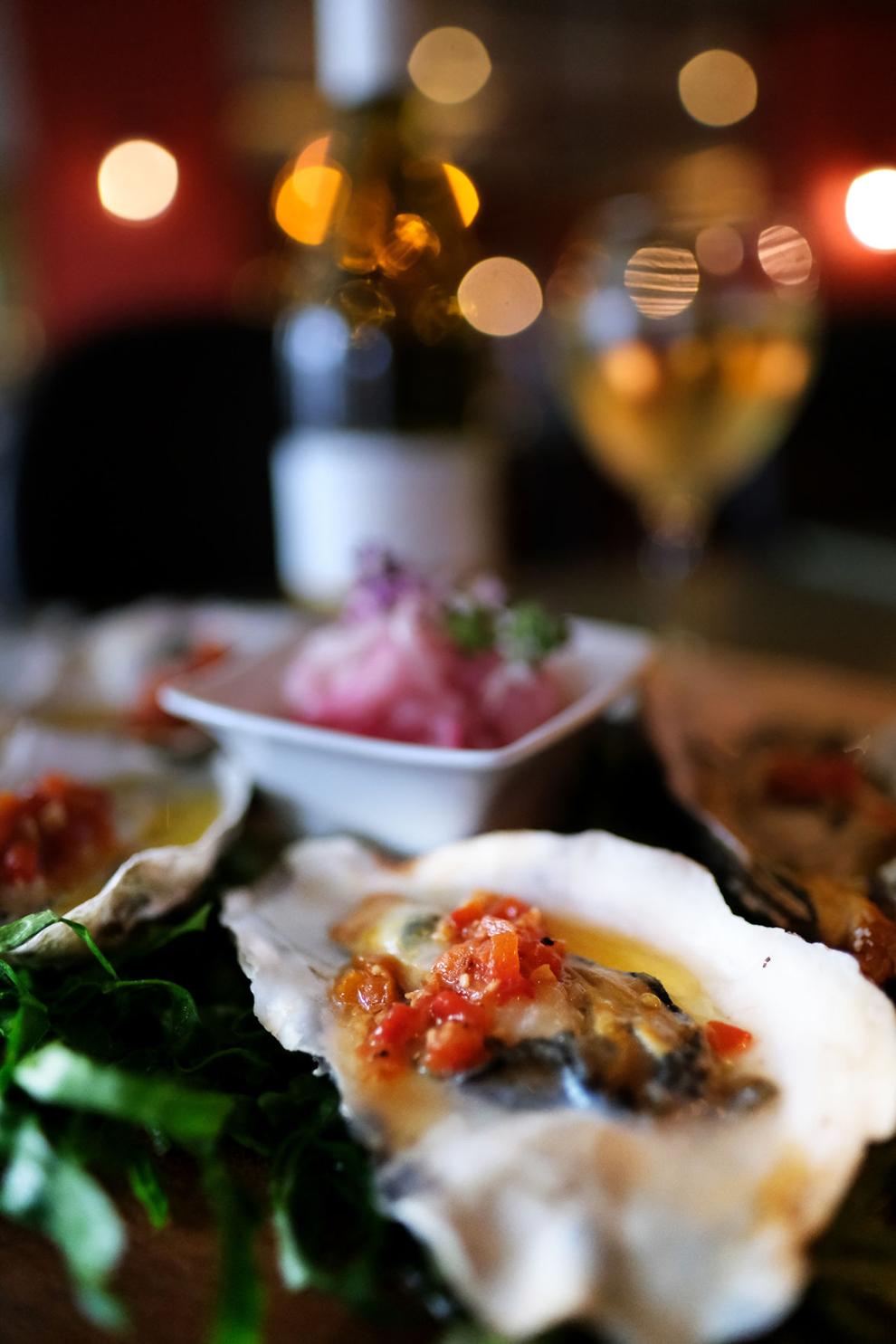 For those who aren't satiated by pasta, the "Tomahawk" steak is 3 pounds of bone-in tomahawk rib-eye steak with four choices of sauce: saffron beurre blanc, port wine demi-glaze, red bell pepper coulis, or a brandy peppercorn sauce.
If you go, you may want to bring a friend – or five.
Cibo Strada
There is a lot to try on the extensive, but not-too-crowded menu. If you are looking for an introduction to Eataliano and don't feel like making too many decisions, hit up their Sunday lunch buffet, or "Cibo Strada" (Italian for street food).
With a pizza, pasta, skewers, desserts, and soup and salad bars, plus a kid's section, it's hard to make a wrong turn at $24.95 for adults and $12 for children ages 5 to 11.
Mosey off the beaten path, fill the car with family, and head over to Eataliano for a hearty meal in central Guam.