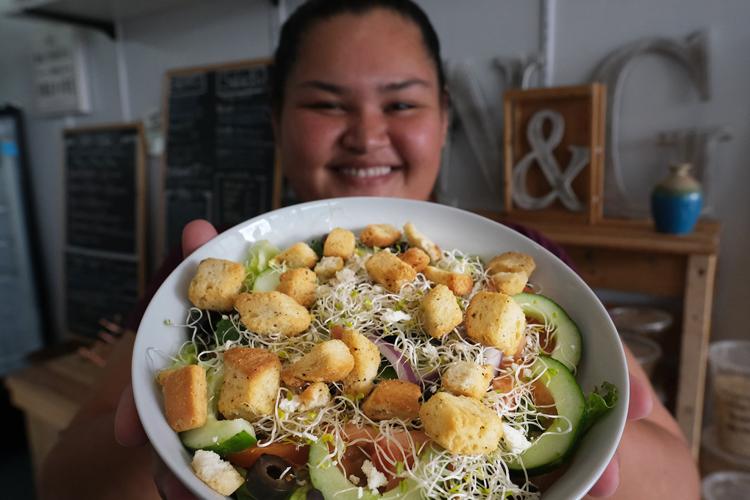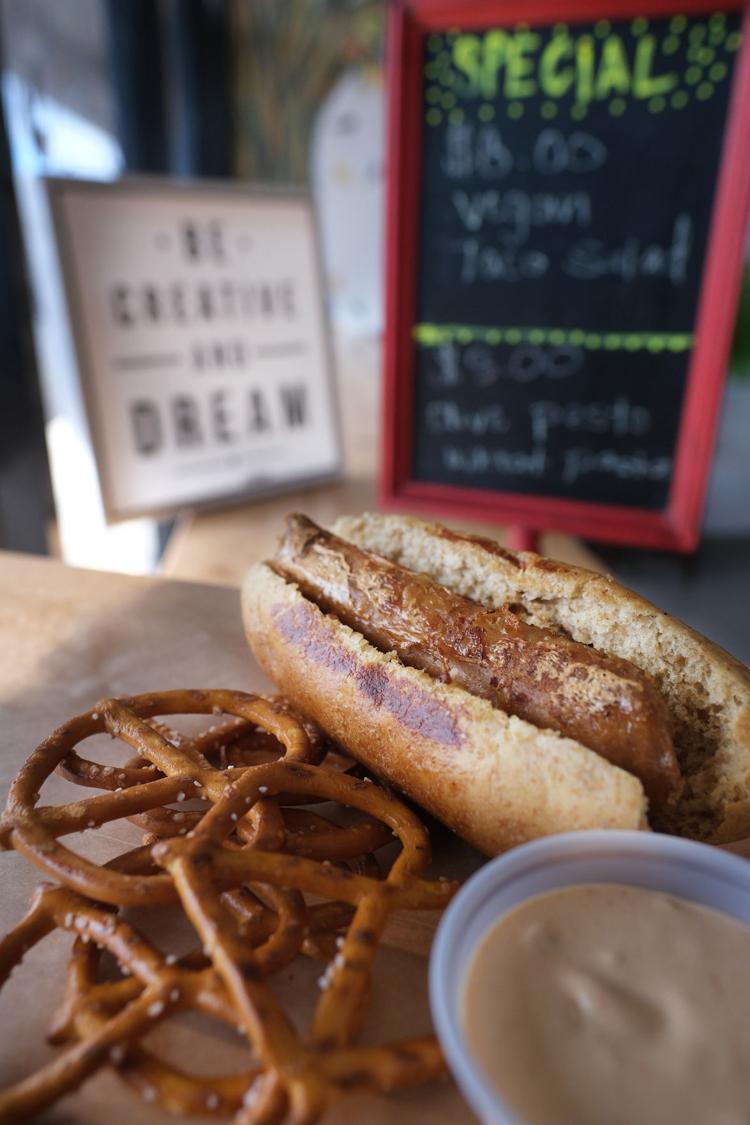 When Briana Roberto, the owner of Nuts & Grains – a plant-based café in the Oka Pay-Less shopping center – took over the location in 2016 she wanted to show people healthy food could also be tasty food.
"What inspired me was the fact that on Guam there are many friends and family members with nutritional needs whether it's for health reasons or other reasons," she said. "I felt like people were intimidated by healthy food, whether it was about cooking it or a fear that it would be bland." 
Her interest in making healthy food more appealing came from a personal change in the way she ate and a broadening awareness of nutrition.
"It started with a little healthier eating and it just grew into 'How I can make this taste better without adding salt?'" she said.
Roberto set about tweaking the café's menu and upgrading some ingredients: "Just to show people that healthy food can taste really good. To show people eating healthy, either vegan or vegetarian, can taste good."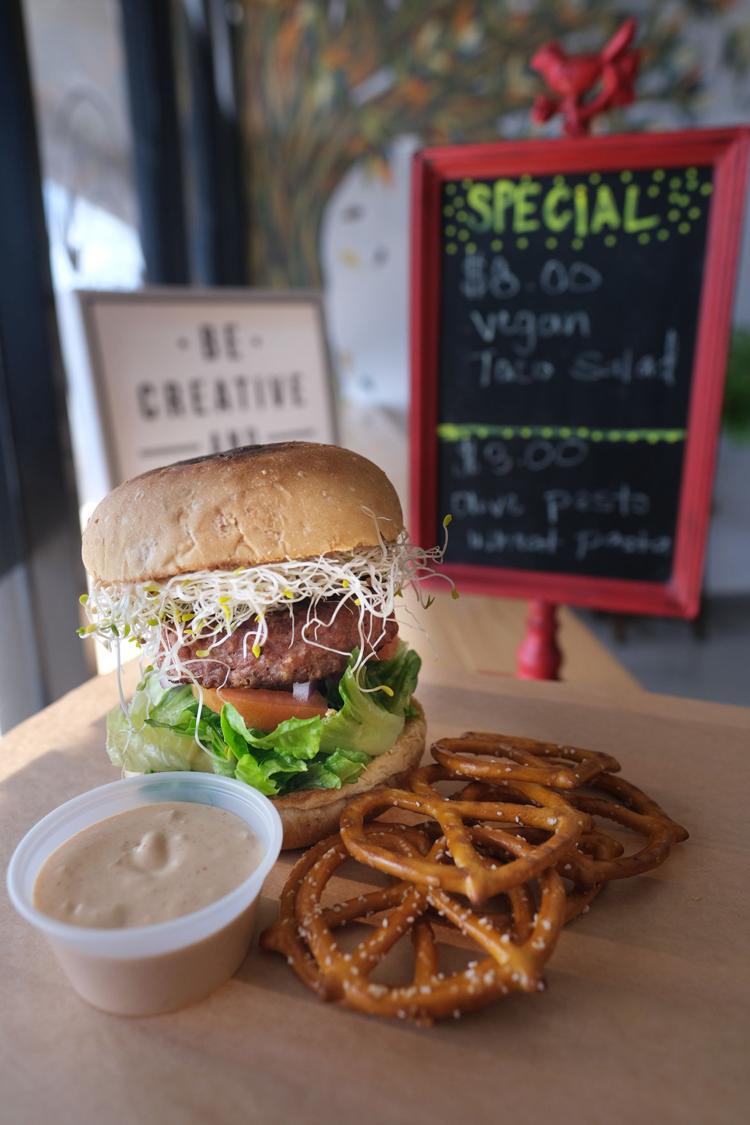 She replaced regular mayo with vegan mayo and switched to vegan frozen yogurt in the fresh fruit smoothies.
'Yard to table' 
Keeping in line with her goal to make the menu more rich nutritionally she sourced vegetable from local farmers and used fresh herbs grown in her home garden.
Mangos from her mango trees were gathered to use in smoothies which prompted her to coin the phrase "yard to table" – her own take on "farm to table." 
"The joke is we do yard to table not farm to table," she said.
Guilt-free 'cheat' days 
But Roberto takes offering options to those looking for healthy alternatives seriously.
"This is a place you can go on your cheat days but you don't actually have to feel guilty about it," she said.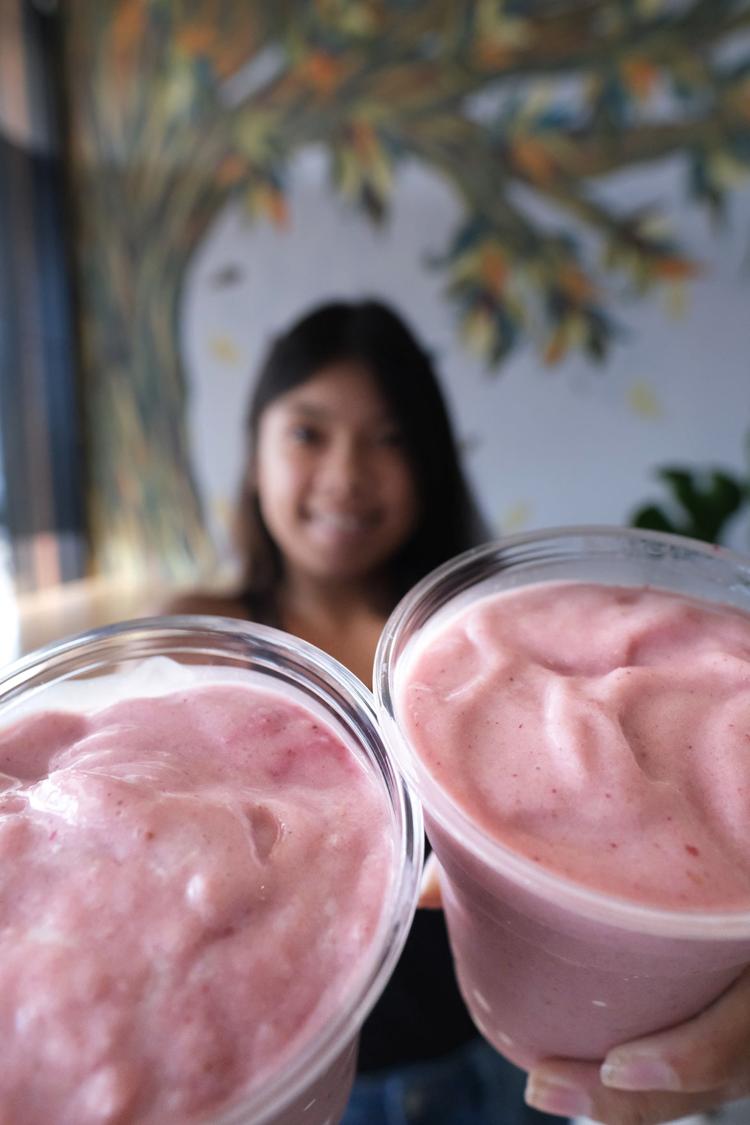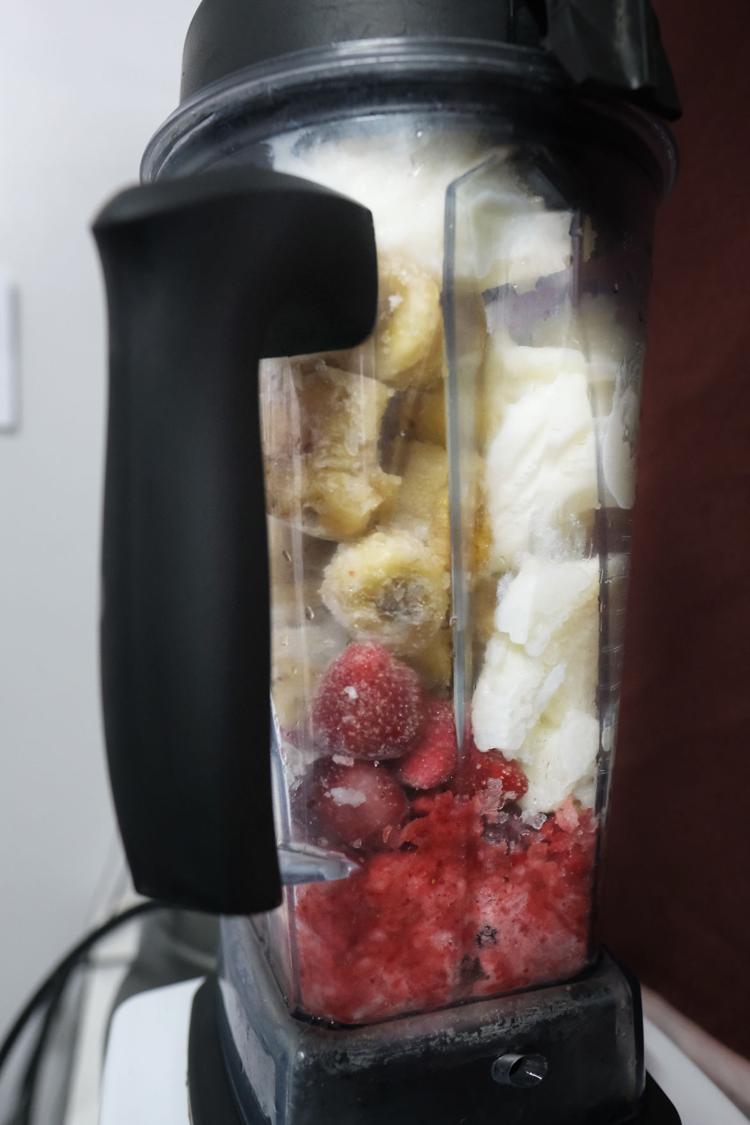 Whether you visit Nuts & Grains for an almond butter and banana smoothie or a quick Greek salad made with lettuce, tomatoes, cucumbers, sprouts, feta cheese and banana peppers, you won't be leaving with a guilty conscious.
And meat-eaters need not be put off. The fare is not entirely vegan or vegetarian.
The chicken burger is a great option for those that want to get the protein the "old fashioned" way.
(Note: Vegetarianism has existed since the 8th century.)
Getting saucy 
Served atop a multi-grain bun the chicken burger is served topped with lettuce, red onion, tomato and Nuts & Grains special Smoked Paprika Aioli sauce.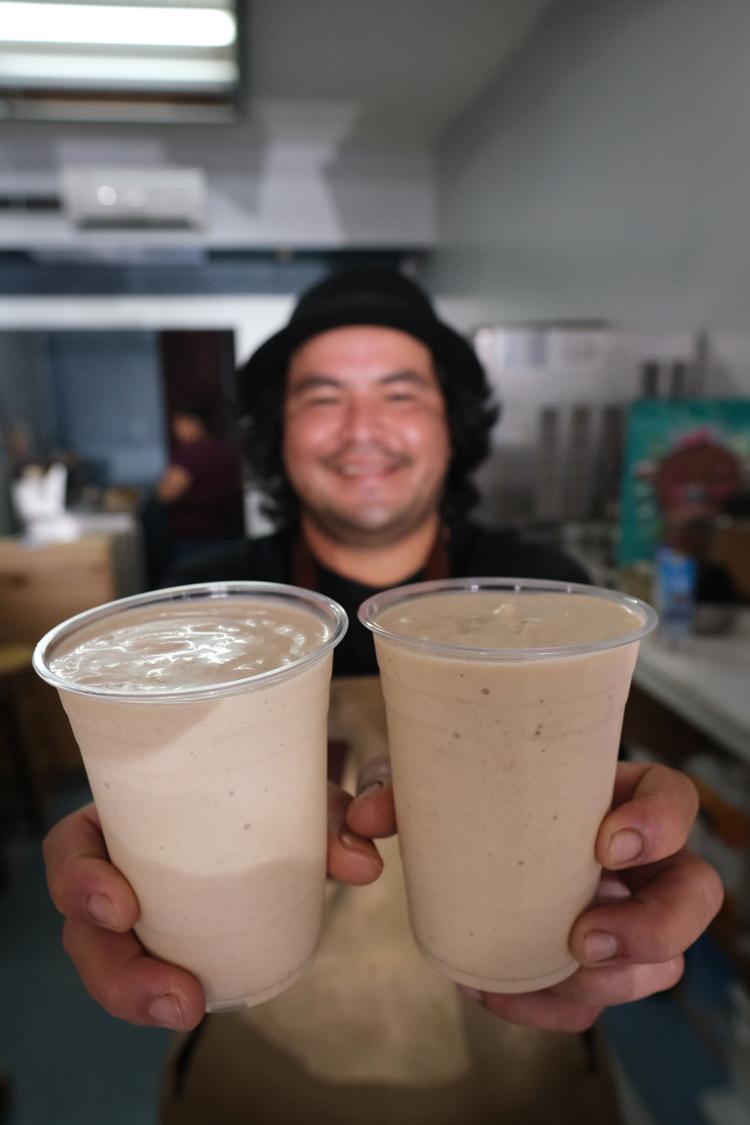 The sauces are part of what keeps Nuts and Grains loyal customers loyal.
For use on a salad, a sandwich or even atop a falafe-filled pita, the sauces like the Sweet Citrus Basil or the Fresh Herb and Garlic sauce help elevate the dishes and give them a signature twist.
The falafels also got an upgrade when Roberto revamped the menu.
"We make our falafels from organic dried garbanzo beans. We soak and cook them ourselves, mix in fresh herbs and then bake them." (No canned garbanzo beans are hurt in process.)
"We are trying to be less processed," she said.
Other filling lunch options include the pea-based Beyond Burger, the soy-based Boka Burger or the Morning Star veggie burger. Avocado or vegan cheese is available upon request when in stock.
Roberto said she also plans to introduce the Impossible burger made with wheat protein as an upcoming special served with sweet potato fries and a freshly made oatmeal and chia seed cookie.
Curious about other meat-free options? Try they their plant-based bratwurst.
"I love it when I don't tell anyone it's plant based, and they eat it and they say 'Oh man, Bri that bratwurst was so good!" said Roberto with a laugh.
But there are no tricks to eating well at Nuts and Grains and doing so may get even easier in the future. Roberto said they hope to bring their menu on the road with a food truck.
And if you are worried eating at Nuts and Grains may strain your wallet, Roberto said she tries to keep the price points reasonable.
'If you already eat organically or on the healthy option side you kind of already know you are going to pay a bit of a premium. But I would say we are a lot more affordable than other restaurants that carry (similar items.)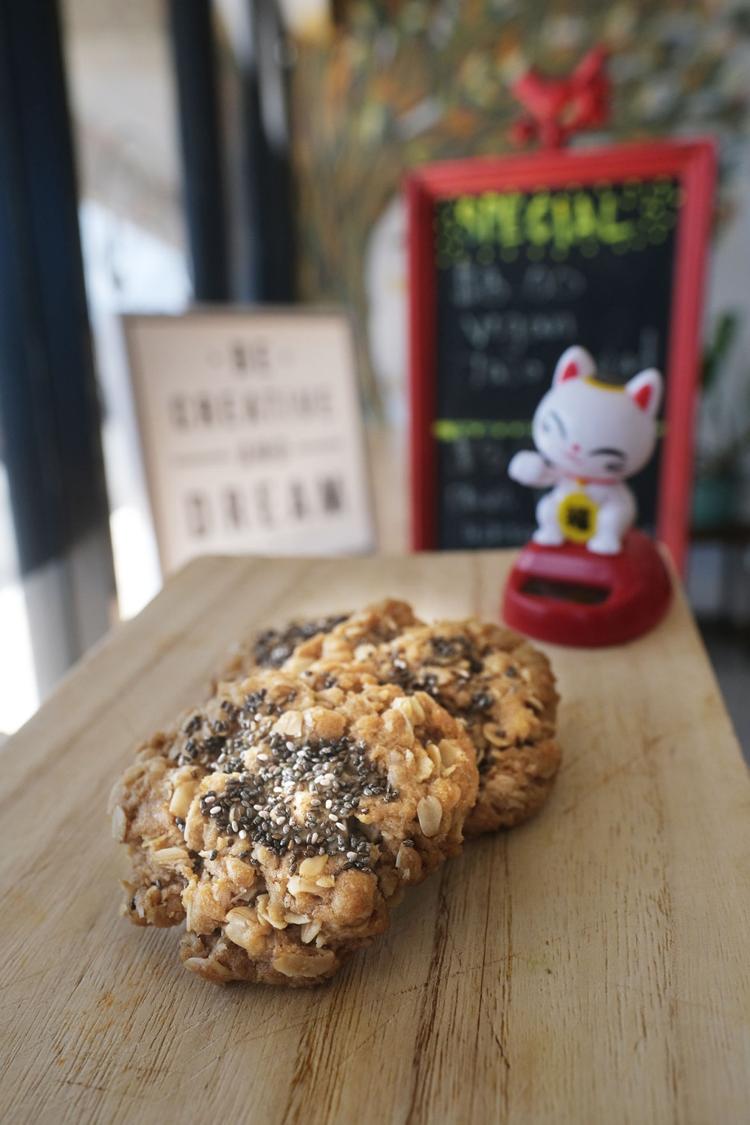 So, no more excuses, ditch the drive through, invest in your health and pull up a chair at Nuts & Grains - where healthy doesn't have to be bland.