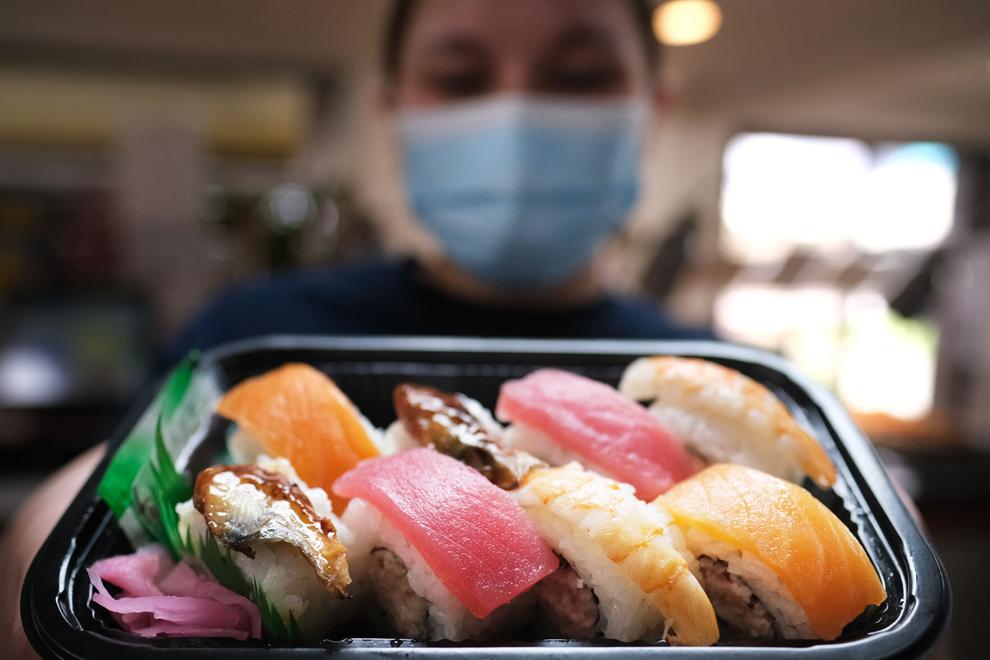 Onigiri Seven Japanese Fast Food has taken over a familiar landmark in Tamuning so they can project their concept of Japanese fast food for diners on the go in central Guam.
It's a Sako family affair at Onigiri Seven, with mom Hitomi Sako running the show as president and owner. Husband Mitsuru Sako is the vice president and daughter Makana, a business student at the University of Guam, is getting significant on-the-job training working the many stations of the family business.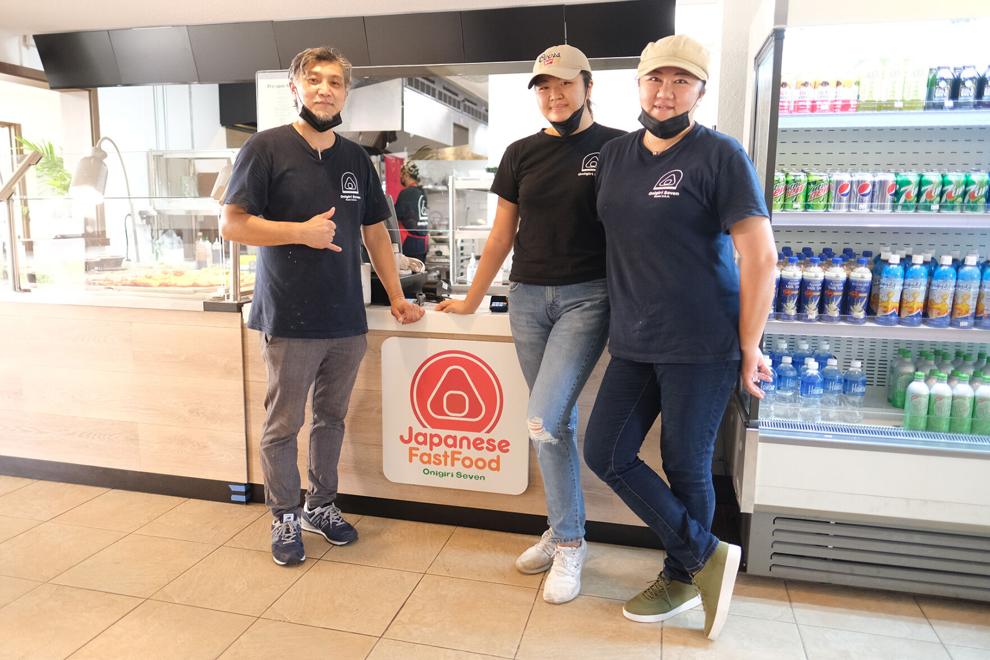 Onigiri Seven restaurant now occupies the former pizza restaurant at the busy intersection of Marine Corps Drive and Gov. Carlos Camacho street in Tamuning. A new fence, gate and large awning on the side of the building are some of the noticeable upgrades to the property, which sits on a large corner lot and offers ample parking close to the restaurant.
Diners can select from a variety of prepared foods – including deep-fried breaded shrimp, chicken karaage (Japanese fried chicken) and fried fish – on display under heat lamps on the front counter. Refrigerated display cases also allow customers to grab chilled items, like prepared sushi, salads or inari. Other dishes, like curries, are assembled quickly and made to order.
Hitomi Sako said she opened the Onigiri Seven Food Stand in Tumon in 2017, across from the SandCastle Guam entertainment complex. Hitomi Sako said the Tumon food stand prepares about 20 types of onigiri. The restaurant's namesake is a traditional Japanese rice ball, often shaped into a triangle and wrapped in nori (edible seaweed). The rice ball can be stuffed with a variety of ingredients, like Japanese plum or salted salmon.
The Tamuning branch of Onigiri Seven had its soft opening New Year's Eve, and the kitchen is pushing out about 50 menu items. The restaurant is able to employ about 30 staff, a mix of full- and part-time employees.
For now, Hitomi Sako said the food is take-out only.
"The number of (COVID-19) positives is on the rise, so we are being very careful, but eventually people will be able to order and get your food at the counter and dine in at our dining room," she said in Japanese, and translated by daughter Makana.
The new restaurant occupies about 4,000 square feet, about half of which is taken up by the kitchen, Hitomi said. The dining room is spacious and gives diners a view of Marine Corps Drive.
"I love the concept of fast food, grab and go, but there's no place on island for Japanese food," said Hitomi, who came to Guam from Tokyo in 2004.
"I came to Guam to study English, and fell in love with the island," she said, so she figured out a way to stay.
In 2006, she opened Core Barbecue, a steak and lobster restaurant along Fujita road. The restaurant relocated to Acanta Mall, but because "there are zero customers in that market," she doesn't focus on that right now.
Hitomi said she went to culinary school in Tokyo, and was in the food and restaurant business for 10 years before she came to Guam. In culinary school, she was able to study Japanese, Chinese and French cuisines and baking.
Starting a business during the pandemic had its challenges, she recalls: "The cooking side was no problem – it was processing all the necessary paperwork that took time."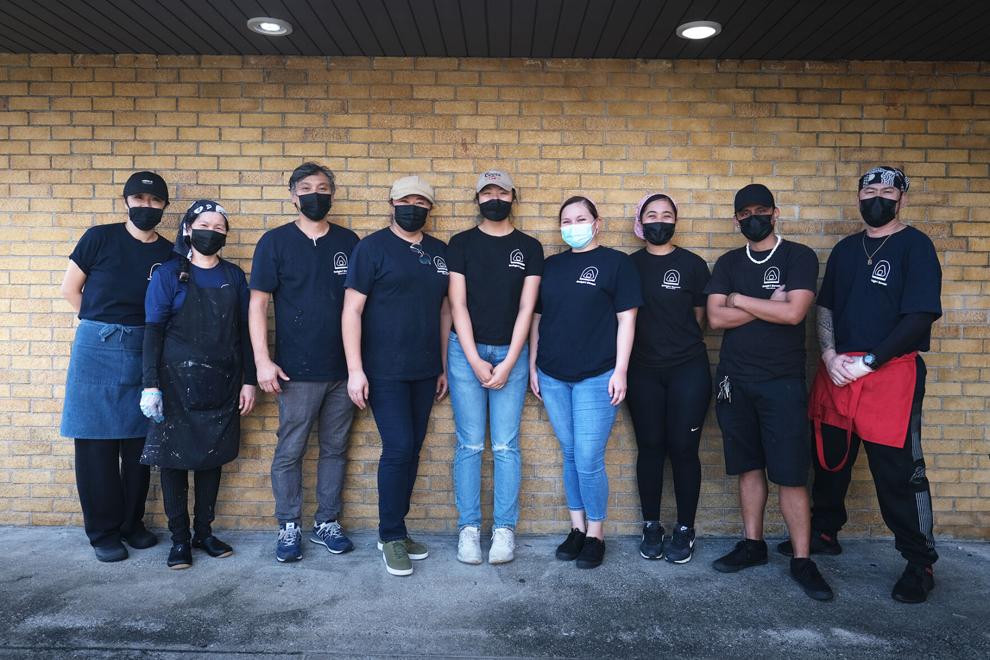 "Business is so-so, but I enjoy this business," said Hitomi. "I'm very excited to see local people enjoy our food and concept. We want people to enjoy Japanese food at an affordable price."