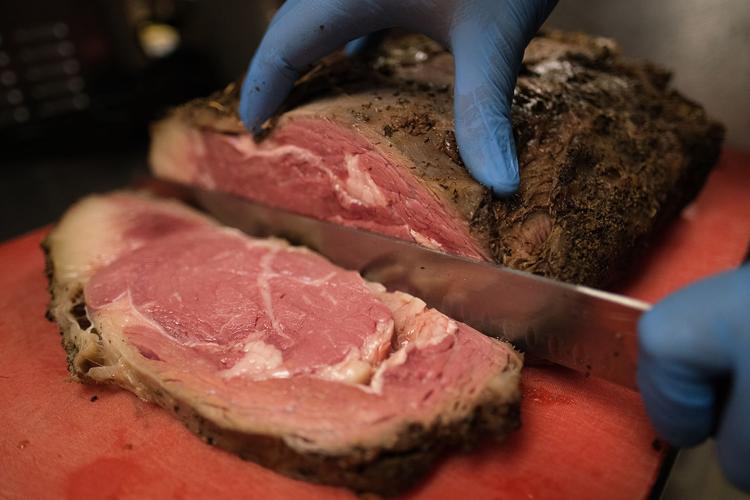 Walk into Outback Steakhouse in Pacific Place in Tumon and – even if it's your first visit – experience the sense of coming home. The feeling is no accident. The staff at Outback work to cultivate a welcoming atmosphere where customers know what to expect and the service and food meet or exceed their expectations each and every time they visit.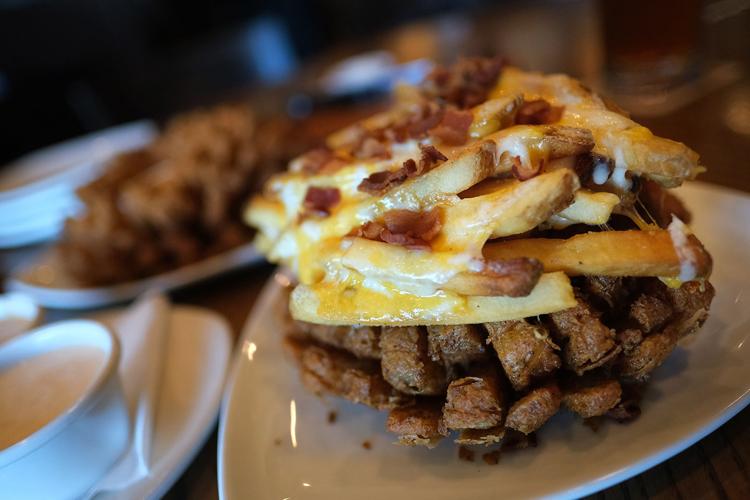 "We want you to feel very comfortable when you walk into the door, "said managing partner and proprietor Selena Elicio, who has worked in the food industry for 25 years.
Elicio said trust and transparency are part of the Outback Steakhouse brand which originated in Tampa Florida in 1987. A cornerstone in their workplace philosophy, Elicio said, is to instill a sense of ownership within the staff.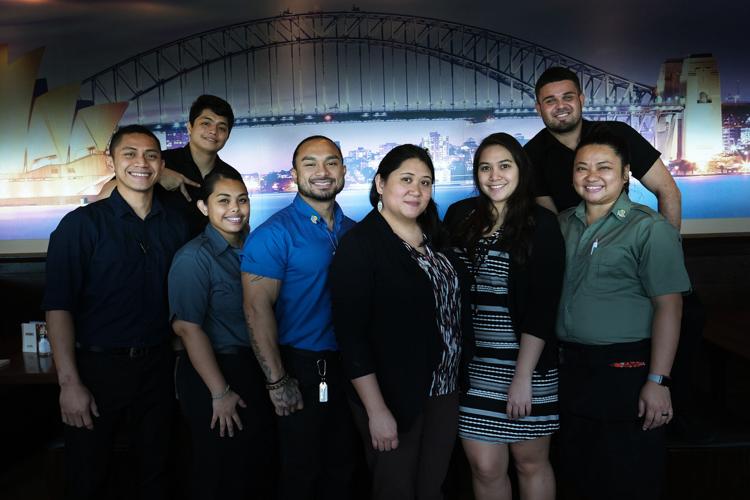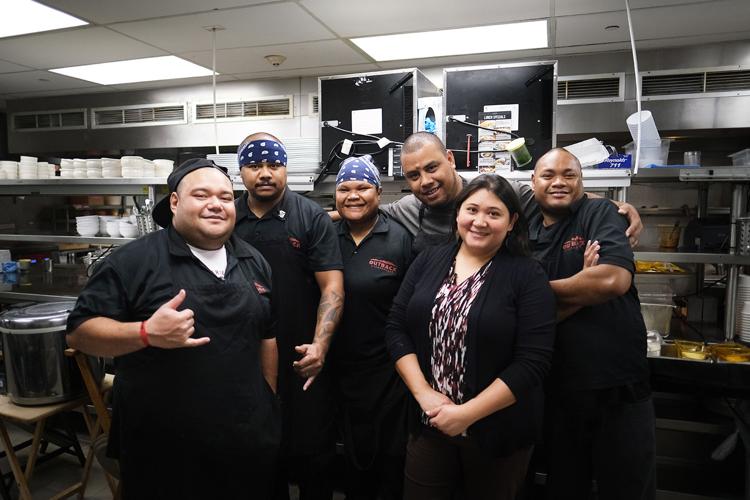 "They are not just servers. They take a part in the success in the business, "said Elicio of her team of 70 workers. She credits them with the Australian-themed restaurant's success, which has been in business under the ownership of Triple J Enterprises Inc.
"It felt like all the chips fell in the right place," said Elicio.
But Outback refuses to rest on their laurels.
"Complacency is probably the enemy of most businesses," she said.
So the restaurant, which opened for lunch seven years ago, keeps things fresh by changing up the lunch menu two to three times a year, and by showcasing limited-time offers.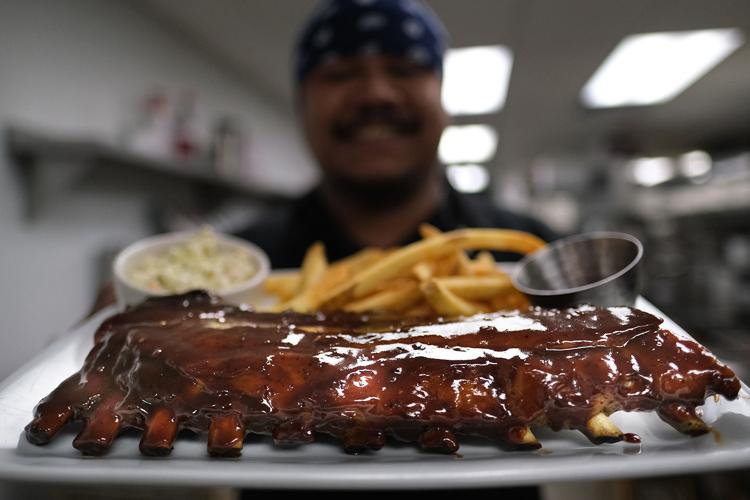 And speaking of fresh, everything at Outback Steakhouse is made to order "exactly the way you want it."
Elicio said, "Everything is made fresh. We had a huge commitment that we live by – it's that nothing comes pre-made."
Their Bloomin' Onion is probably the most recognizable dish, and for good reason.
A California Colossal onion is cut into a flowery bloom by a special machine and then it is twice battered, breaded and deep fried.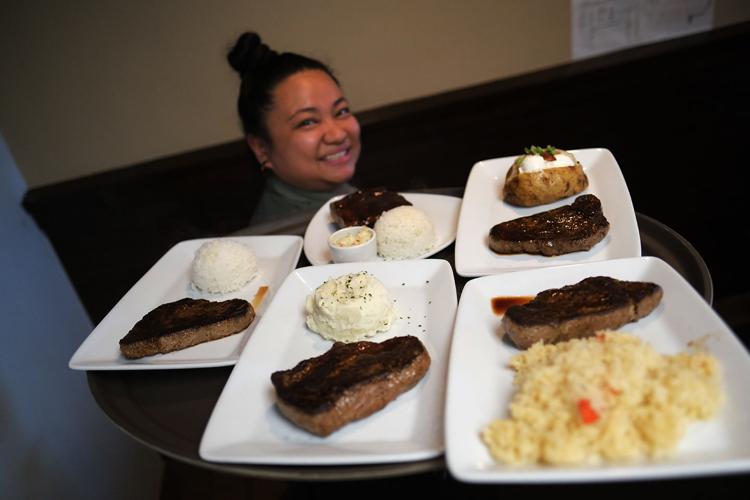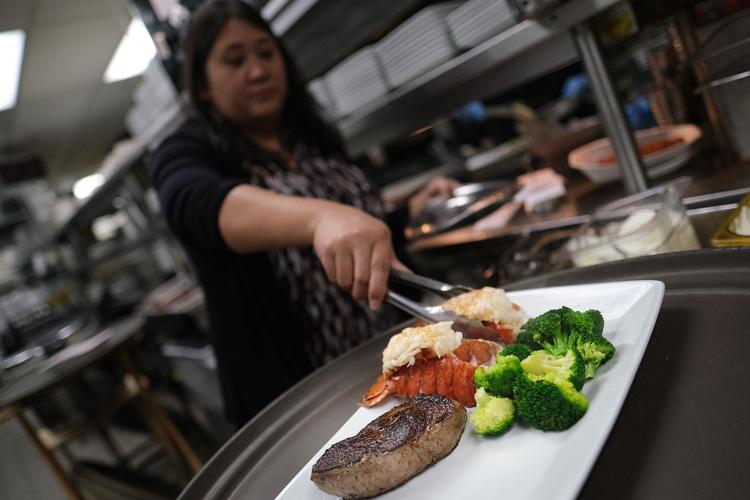 "We sell hundreds of them per day," she said.
But 17 is the special number at Outback Steakhouse. Elicio said a unique blend of 17 spices is used in many dishes, including their steaks.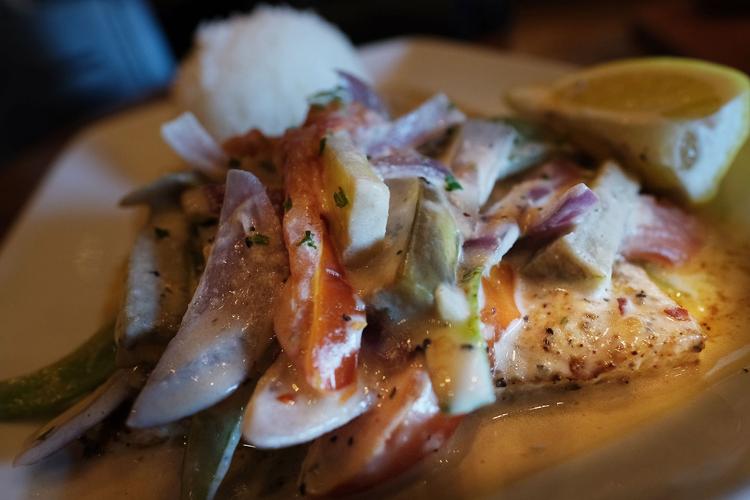 After an appetizer of the Bloomin' Onion, (or the loaded version topped with fries and cheese!), their most popular entrée is the steak and lobster set – a nine-ounce center cut steak and two four-ounce Maine lobster tails served with your choice of starch and a choice soup or salad.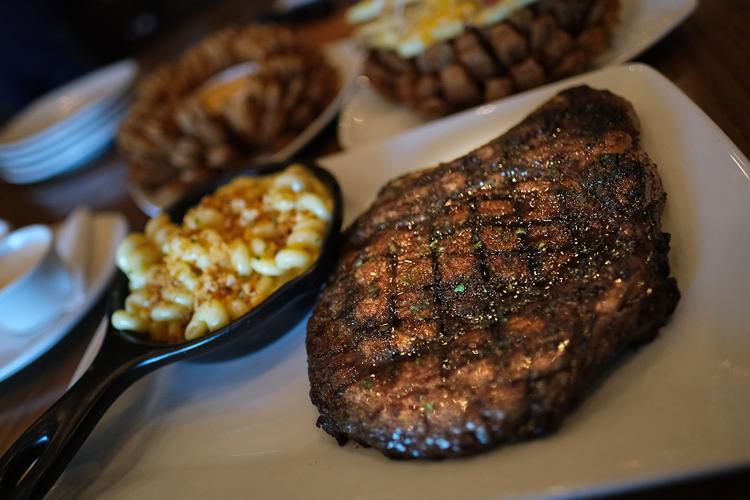 "And people love it." said Elicio.
If steak is not what you are craving every family member can find something to love on Outback Steakhouse's vast menu which includes chicken, pork, seafood, soups and salads.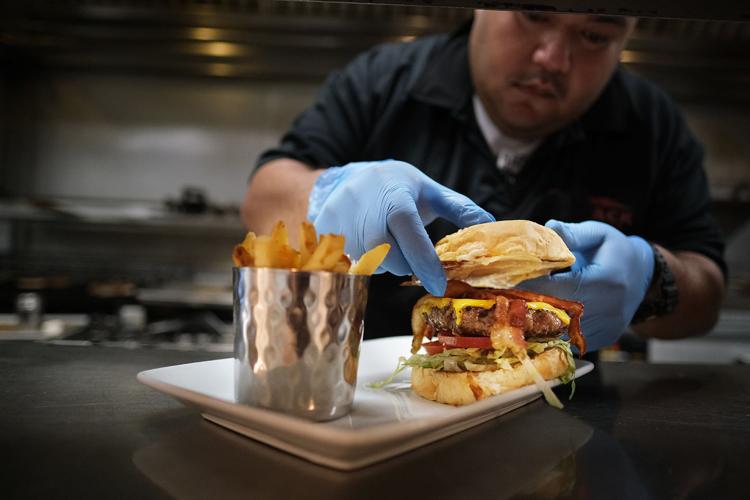 Elicio said the Alice Springs Chicken is another popular choice.
A grilled eight-ounce chicken breast is smothered in honey mustard sauce, topped with bacon, mushrooms and cheese and served with crispy French fries.
"Its's just gorgeous," added Elicio.
For more that 20-years Outback Steakhouse in Tumon has consistently delivered quality you can count on and a home away from home for visitors to the island and locales alike.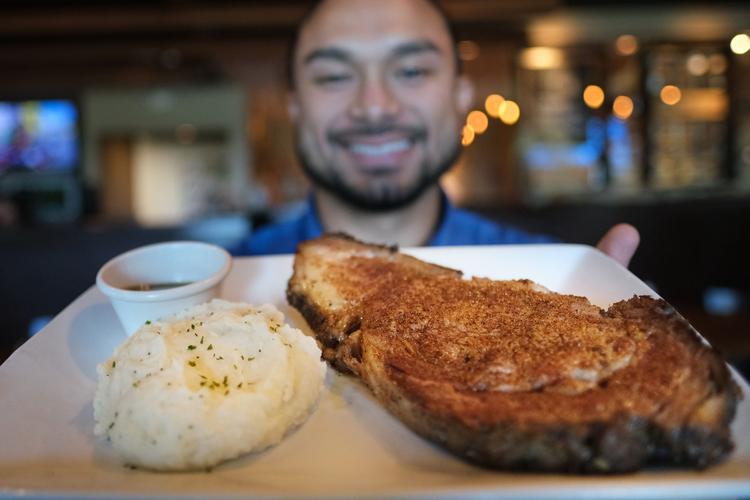 "Our only focus is to get you to come back, to get you to love us," said Elicio.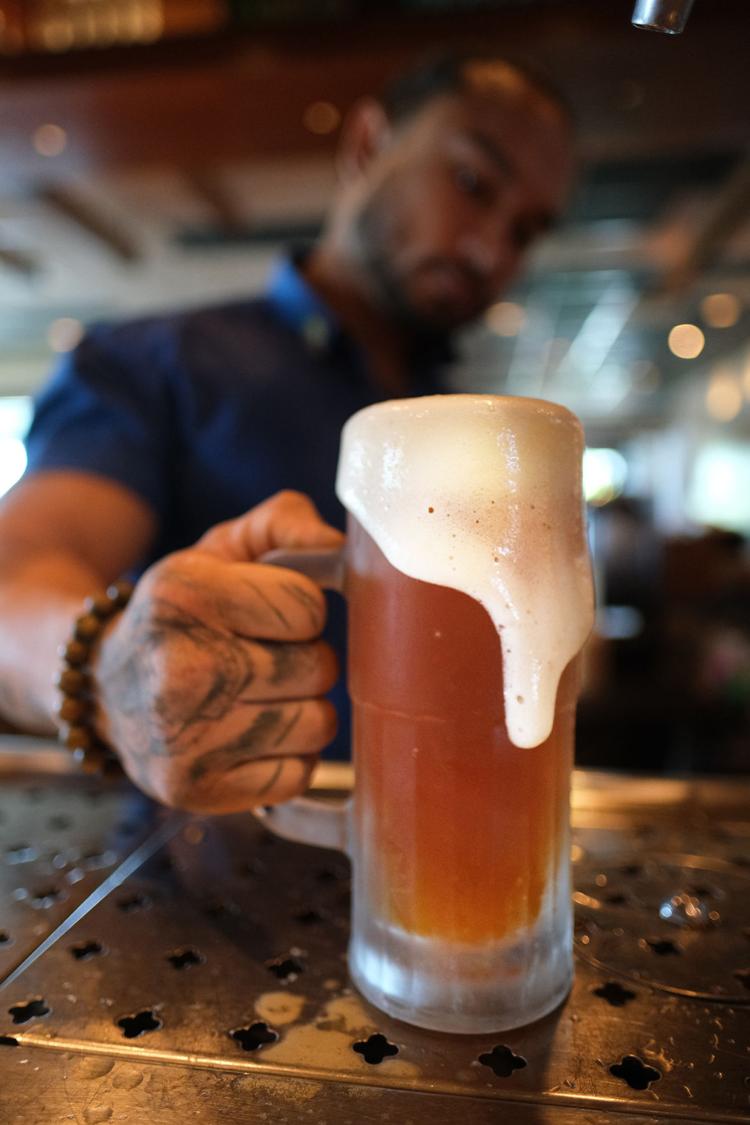 It's working. See you there soon.