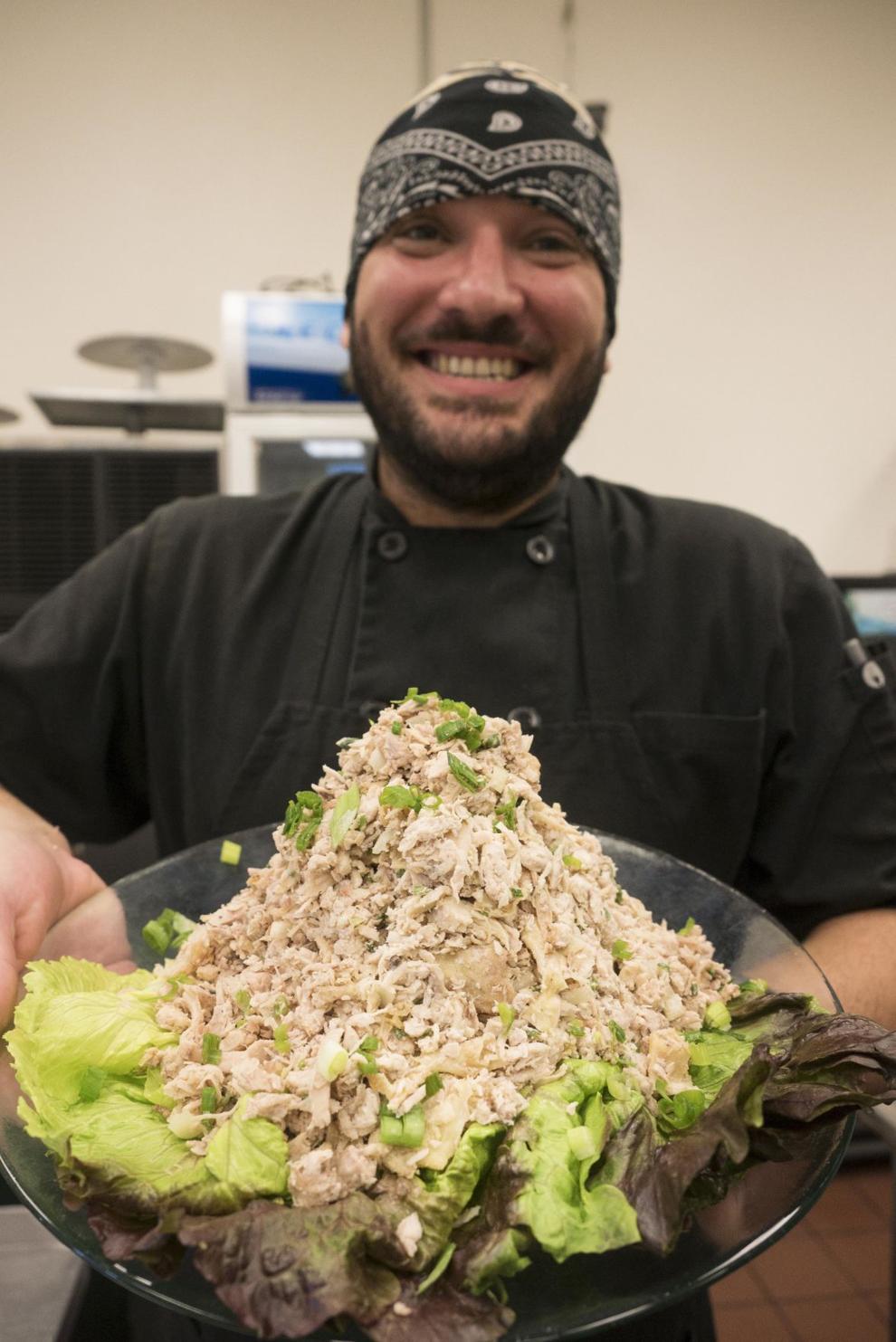 Perched on a cliff on Airport Road and overlooking all of Tumon Bay, Papa's offers guests a taste of Guam along with a stunning view.
While Papa's was once known as a pricey restaurant pick, Assistant Operations Manager Greg Lizama said that's not the case anymore.
"You're gonna expect a casual dining experience," he said. "But ... it feels like a fine dining environment."
This range in style is evident especially at lunchtime when guests can enjoy CHamoru staples for just $16.50 seated next to floor-to-ceiling windows offering a million-dollar view of the sea.
Five years after its opening, Lizama said the vast majority of Papa's a la carte menu is now available for under $20, with steaks coming in closer to $40.
"When I first joined the team ... it was a hit or miss with the community," Lizama said. "Being in the background of food and a local to Guam, I just wanted to give the community value. Great food at good value."
"It's really affordable for the family," he added.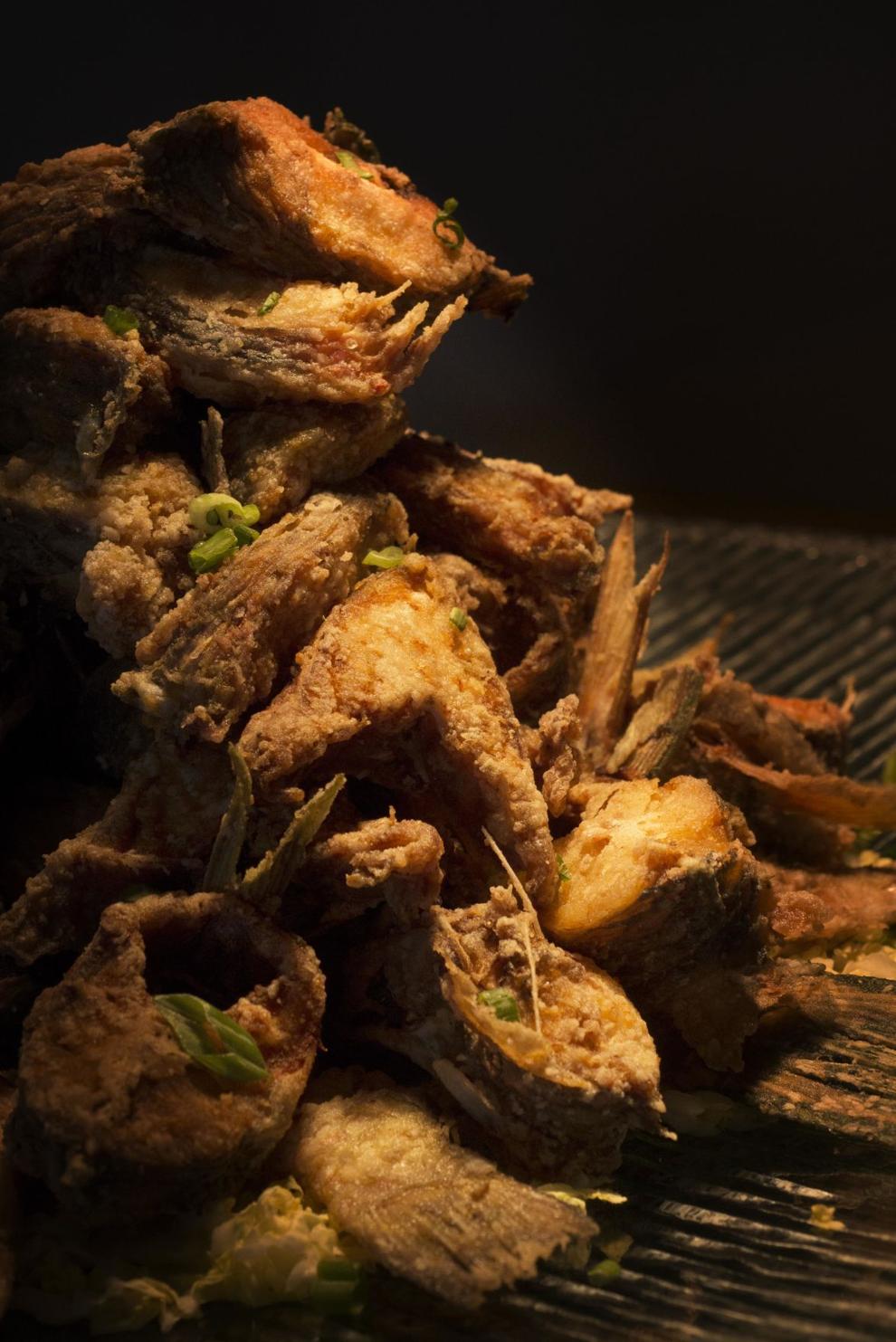 Lizama said the buffet, which serves up CHamoru classics like tinaktak, ham hocks and mongo beans, and kelaguen is all about serving people who are short on time while also showcasing island culture.
"Everybody doesn't have time to sit down and eat. Yet we have time to sit in our cars in a drive-thru for fast food," Lizama said. "I wanted to change that, giving the community ... a healthier option, better food, better quality, and in an environment too where you can sit down and actually enjoy a conversation with a friend."
Lizama said the lunch buffet has since turned into a major hit for Papa's, drawing an average of 150 people each day.
If you're coming in around sunset, take a look at the a la carte menu, featuring fried parrot fish, lobster risotto and burgers for family-friendly prices.
Papa's Local BBQ Salver is one of their most-requested items, Lizama said, with a plate packed with barbecued short ribs, chicken and mahi mahi alongside a heaping pile of red rice and a salad with guava vinaigrette.
The 12-ounce marinated ribeye steak comes in at a higher price point of $39.
"The ribeye steak is phenomenal, aged Angus beef," Lizama said. "It doesn't get any better than that. It cuts like butter and tastes amazing."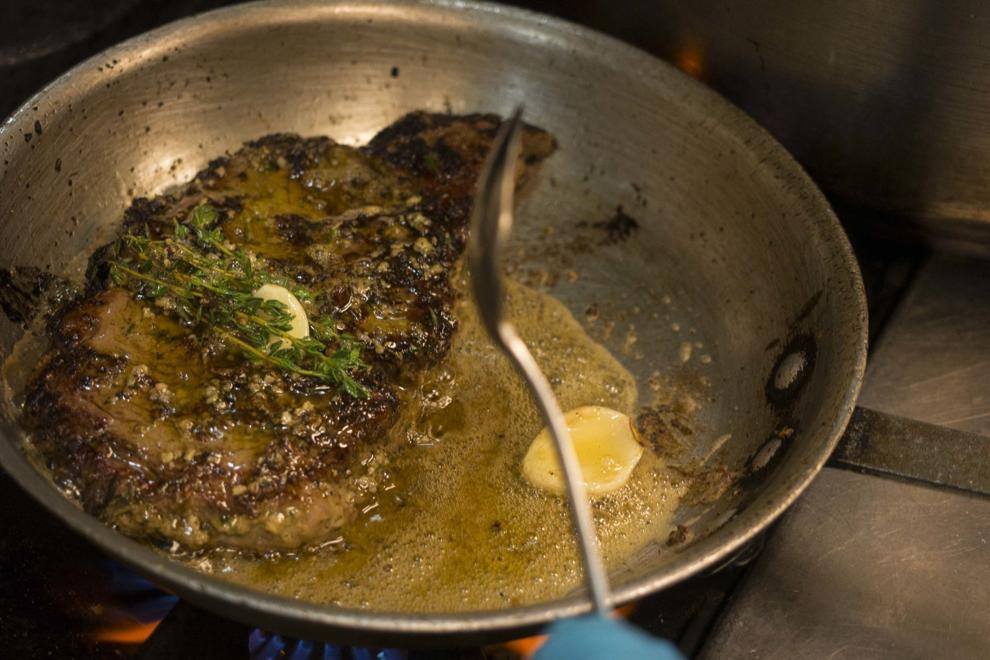 Papa's has also become a popular choice for events, Lizama said.
"Almost every weekend we're booked," he said. "We've become a big favorite...we've done a lot of executive mixers, a lot of company parties, I mean you name it, we're open to doing anything."
In total the expansive restaurant can seat as many as 250 people, making it an ideal location for major corporate and family events, including weddings.
Lizama said they've hosted several Japanese weddings through a local company. Papa's hopes to host local weddings as well.
"We're doing a lot of intricate little canapé menus now for a more boutique-style environment...instead of just the standard buffet," he said. "We like to play around and get artsy with it."
Karaoke nights coming up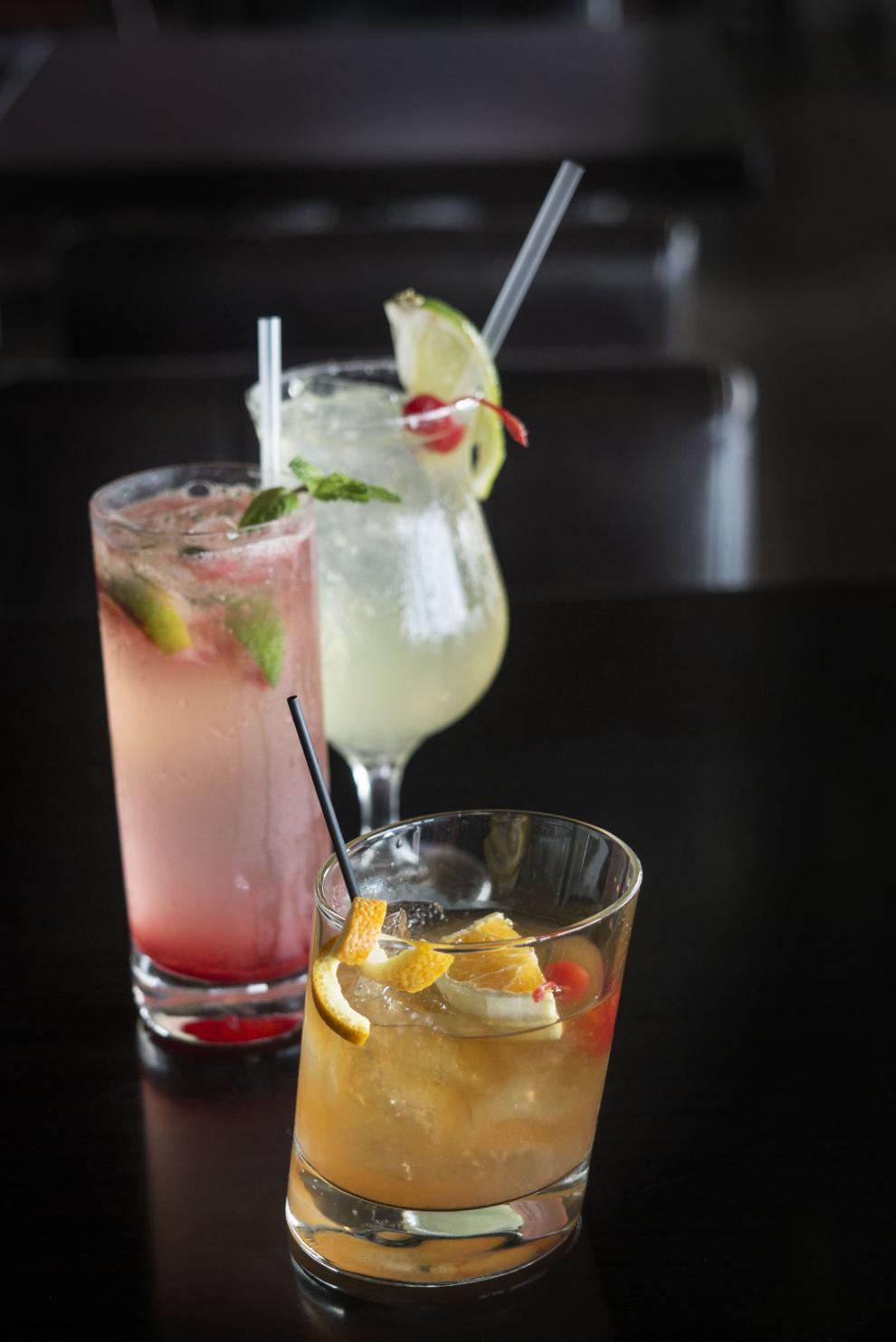 Papa's will certainly keep guests coming back with its wide range of special events: Lizama said they'll soon launch karaoke nights on Tuesdays and Wednesdays and said a cocktail mixology event is also in the works.
"We're just getting ready to land a day where the community gets to interact and build cocktails at the table," said Lizama, who was the Guam Hotel and Restaurant Association's bartending champion in 2002 and 2003.
Families can also look forward to Papa's Thanksgiving buffet on Nov. 22, but if they want to attend, they should book their spot soon, Lizama said.
The Thanksgiving event "is usually the community favorite," he said. "We're usually fully booked every year ... Guam is a big family place ... we like to travel in packs."
This year's Thanksgiving Buffet comes in at $39 for adults and $15 for children between the ages of 6 and 12 and features holiday classics like roasted turkey and pumpkin pie alongside unexpected items such as poke and spaghetti with meat sauce.
Family, Lizama said, is a big part of Papa's philosophy.
"I love learning from local leaders and entrepreneurs because their philosophy of business is different, it's more to the heart and more about family," he said.
That philosophy extends to the restaurant's "'Hafa adai' experience," Lizama said. "We want people to feel that feeling, you get when you walk through the door, of 'I'm on Guam' ... where you see smiles on everybody's faces, the staff is extremely energetic and more than happy to help you out ... just a real comfortable place you can relax or enjoy time with friends and family."