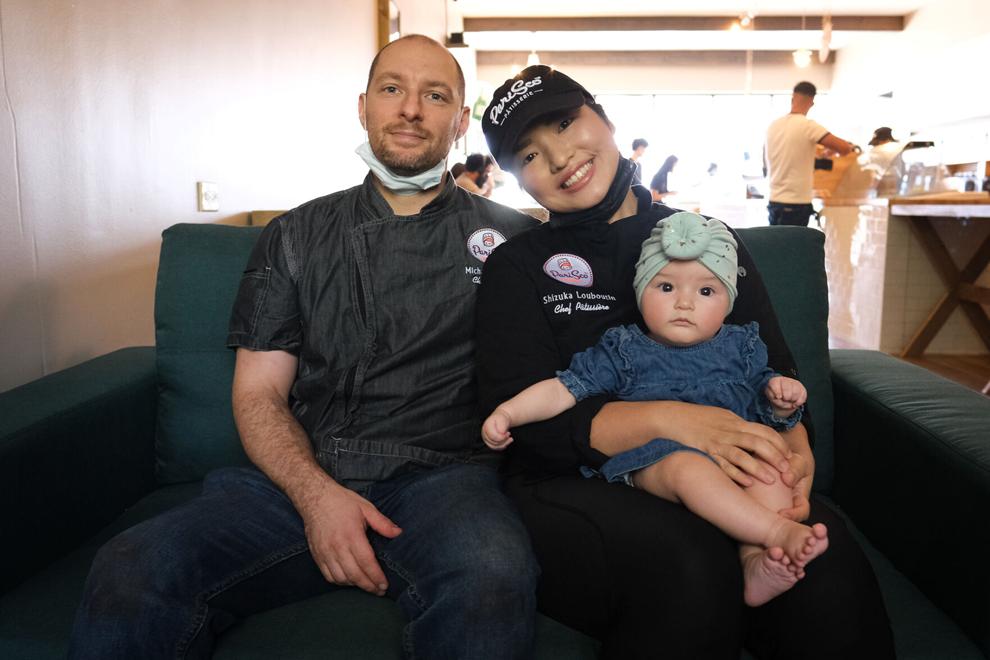 Pastry chefs Michael and Shizuka Louboutin, a husband-and-wife team, have expanded their formerly take-out only Patisserie Parisco to now include a sit-down cafe at the Oka Commercial Center in Tamuning. The expansion of the popular bakery coincided with a pandemic, COVID-19, and a new addition to the family, baby Luna.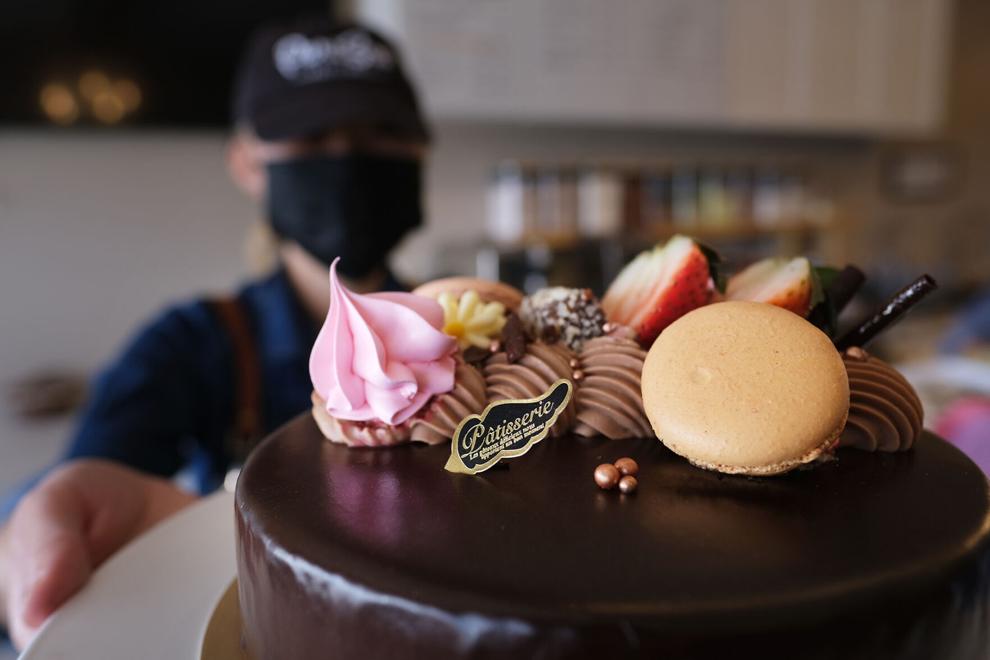 The Louboutins secured their space in January 2020 with the intention of having the cafe up and running soon thereafter. The pandemic scrapped those plans, and the pair had to figure out how to move forward, on the fly.
"We got the unit in January 2020 and planned to open in March, but that's when the pandemic really hit," chef Shizuka said. 
"We were fortunate that we didn't have to shut down for that long, maybe four days in total, and we paid the rent even though we couldn't open. We wanted to be good tenants."
'An expansion was kind of natural'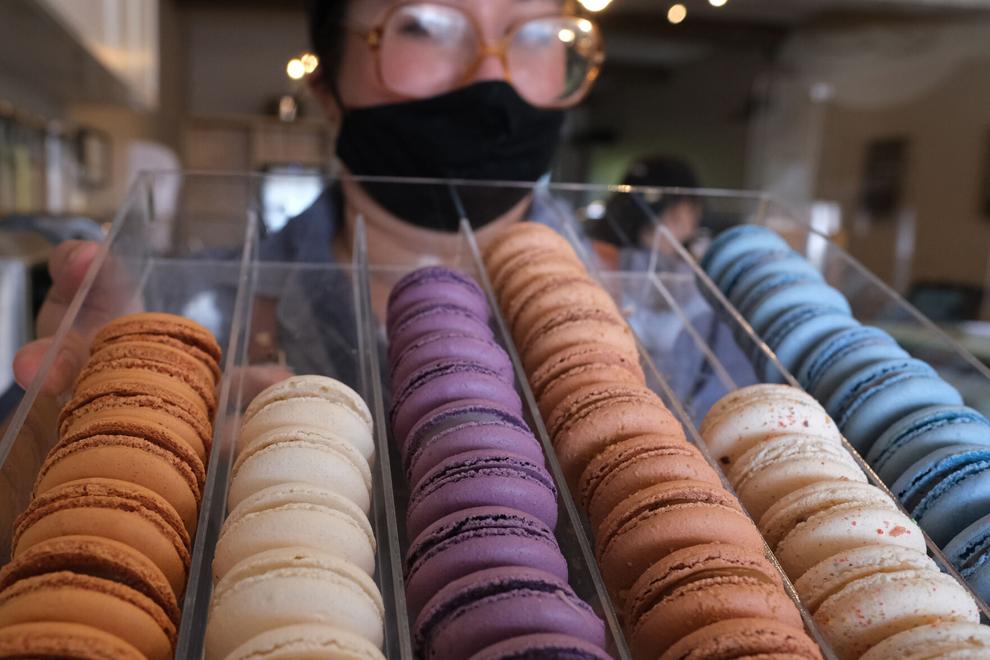 According to Shizuka Louboutin, Patisserie Parisco started in 2012 in front of her father's longtime restaurant space, Sakura Noodle House in Tamuning. By 2013, they were able to move into their first, original 1,000-square-foot space at the Oka Commercial Center.
"Most of our original facility was (for) production, and we didn't really have room for sit-in guests," she said. "When the tourists were coming, we had quite a few stop by from the nearby hotel and ask if they could sit somewhere, but we only had the two small tables out front, and it could get a little hot out there."
She added: "Our space was getting small, and we were getting a lot of tourists, so an expansion was kind of natural. It was just a question of timing."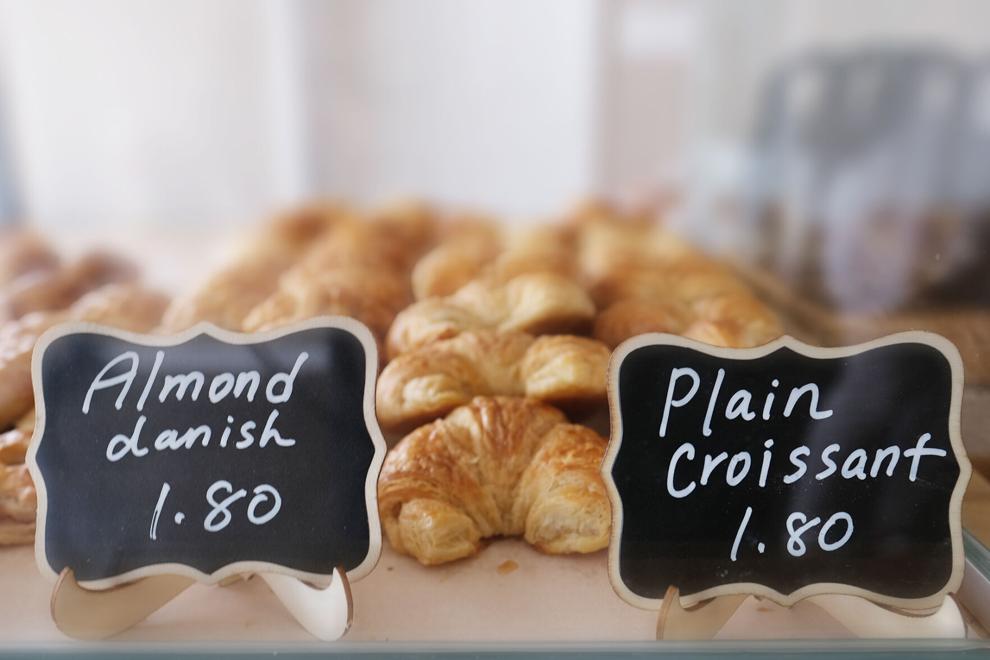 The cafe officially opened on Feb. 8, doubling the existing space with another 1,000 square feet. Now customers can sit down in a bustling cafe setting to enjoy the Parisco products.
"We have French pastries, macarons, danishes, coffee, tea, smoothies, frappes – but we add and subtract from the menu as we are always taste-testing and watching the popularity of our products," chef Shizuka said. "We are considering perhaps more sandwiches, quick bites like panini, something savory, being added to the menu."
Selection of French wines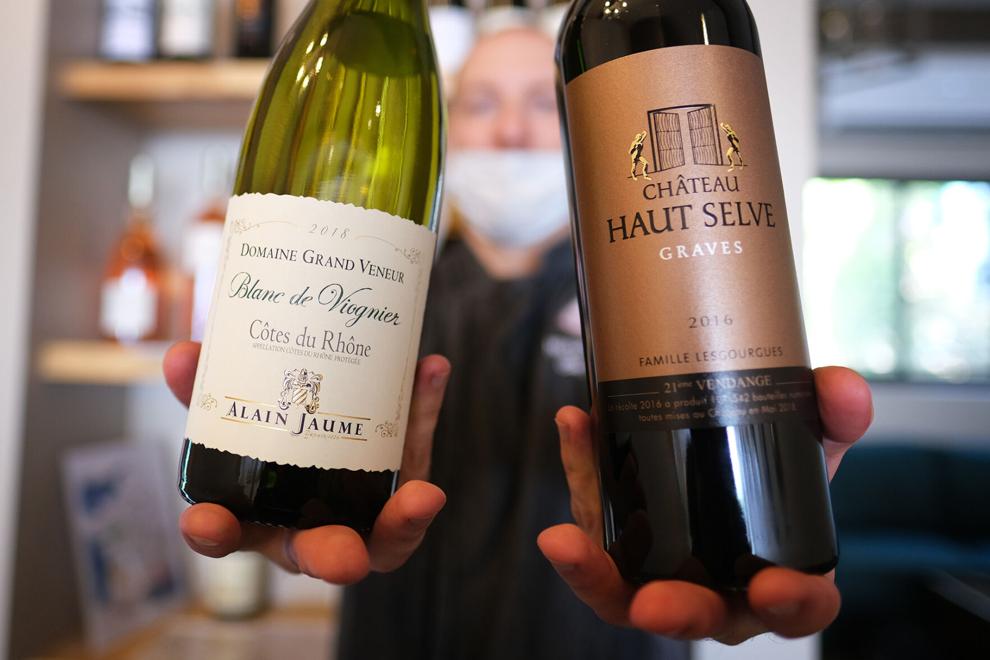 Chef Shizuka said she received culinary training for pastries in Paris, and interned at restaurants, which spurred her creativity with pastries. Michael, her husband and co-owner of Parisco, hails from the Bretagne region of France, from the town of Plancoet. Chef Michael, aside from his kitchen duties as a pastry chef, is also providing a selection of French wines, available for purchase in the cafe. There are several dozen choices of red, white and sparkling wines in a small section toward the rear of the cafe. 
A typical day at Parisco starts at 6 a.m., and the crew knocks off at 7 or 8 p.m. The addition of a cafe has ramped up the staff to about 20 full-time employees, including the owners.
Chef Shizuka reflected on her path to being an owner and operator of a bakery and cafe: "It's a full-time job to be a mom, and then to also run a business takes a lot of time too. When I was training in kitchens, I didn't think I would open a shop, but here we are."
Patisserie Parisco is located in the Oka Commercial Center in Tamuning. You can find them on the web at www.patisserieparisco.com, and on social media platforms @pariscoguam.