Once upon a time, Macilla O'Mallan was an Academy of Our Lady of Guam student twisting roll after roll of buñelos månglo' at 4 in the morning, meeting the demands of different mom and pop locations that purchased her family's fried treats.
These days, semi-retired and the owner of Patty Cakes, a quaint wholesale bakery tucked away in Tamuning, O'Mallan is busy making sure future generations of the family always know how to make a good mochi cake.
"I have five sons and I believed they should start working since they were young," O'Mallan said of their early days in the commercial food industry. These day's Patty Cakes bristles with energy daily, as its handful of bakers load handfuls of cookie dough onto dozens of baking trays.
However, when adult sons John and Pat, who were in the bakery when The Guam Daily Post visited, were younger, O'Mallan had them baking banana bread, mochi cake and more for her and her husband to sell at Chamorro Village.
"I want my kids to know what I do, so that if I die, at least they'll carry on the recipes."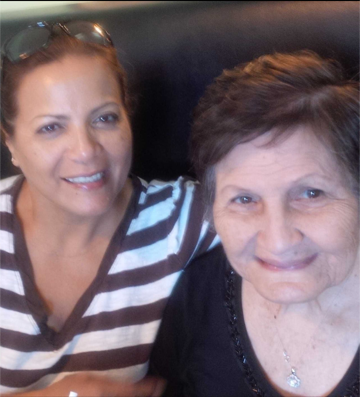 Learning from the best
It's no surprise O'Mallan keeps Patty Cakes a family affair: Back in her days as a Cougar, it was O'Mallan's mother, Rosie Lorenzo Bordallo, who first shared with her the knowledge of how to make turnovers, buñelos and other local goodies.
"My mother is a hard-working, good cook, a good baker. Everything she made was so good," O'Mallan shared.
But eventually, even Bordallo passed the torch.
When pressed to bake for functions, Bordallo knew she could trust her daughter.
"She would say, 'I'm retired, ask my daughter.'"
The icing on the cake (or should we say cookie?) is that the bakery is named after O'Mallan's husband, Pat.
From root to fruit, the Patty Cakes bake shop sure is an all-family affair. Maybe it's all the extra family love that helps make the hundreds of s'mores cookies, chocolate chip cookies, mochi cakes and sandies so månnge'.
When we took a bite of a warm Patty Cakes choco chip cookie, we were glad we had some milk stashed in the office refrigerator. All the cookies that O'Mallan and sons make are excellent for dunking – they're thick, chewy and brimming with chocolate chips.
The same goes for the s'mores cookies that, like their choco chip brethren, are loaded with chocolate. However, Patty Cakes offers a pleasant twist by baking its cookies atop a crispy graham cracker, and then topping them with marshmallows. Take one bite and you'll swear you're camping with loved ones in the boonies somewhere.
We also had the pleasure of walking off with a courtesy package of sandies, which the O'Mallan family assures us are definitely NOT just for Christmas. The Patty Cakes sandies are crispy like rosketi, and coated in powdered sugar. There's a nice nutty aroma in each bite, thanks to a few almond bits tossed in for flavor. We won't confirm that we ate them by the handful, but we can say that they are difficult to put down, despite how light they are.
Marvel at the mochi cake
Now, on to the showstopper: the Patty Cakes mochi cake.
If you can imagine a delightfully chewy mochi ball and a buttery pound cake somehow managed to fuse into one amazing dessert, you can imagine what the mochi cake from Patty Cakes is like.
The O'Mallans make their mochi cake with a touch of coconut milk, which can be appreciated with each bite into the cake. Something about the way the family bakes their mochi cake leaves a beautifully caramelized top to each mochi cake, which is crispy from first bite onward fresh from the oven. Its texture is fantastic, as well. The mochi's chewiness pairs well with the softness found throughout the cake.
We don't care if you know the Muffin Man, we found the mochi woman in Tamuning.
Practice makes perfect
Fun fact: O'Mallan tells us that when she first had a similar kind of mochi dessert in Hawaii, she became just as obsessed as we are about her mochi cakes. She found a recipe that didn't quite match her taste buds at first, and then tweaked the process until she was able to find a winner.
O'Mallan said mochi cakes are a top seller, and it's no wonder, when practice makes perfect.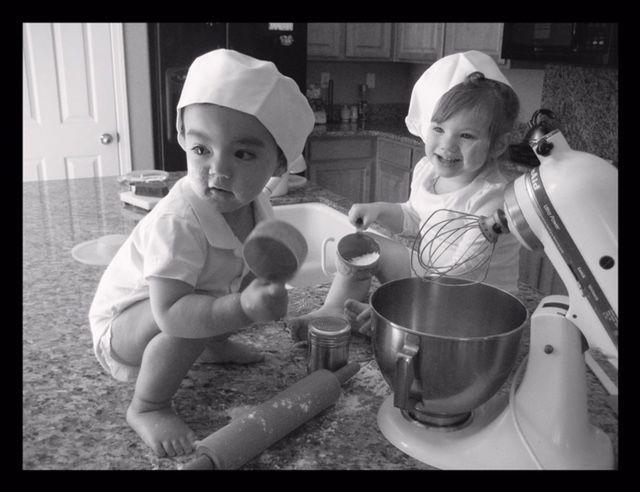 These days, when she isn't hard at work in the bakery, O'Mallan is teaching her grandchildren how to make the very baked goods her mother taught her to create.
One day, those grandchildren may be hard at work in the Patty Cakes bakeshop themselves.
By the way, for anyone looking to buy a few mochi cakes or other Patty Cakes baked goods, check out Foody's locations, Pay-Less Supermarkets and various mom and pop shops around island.