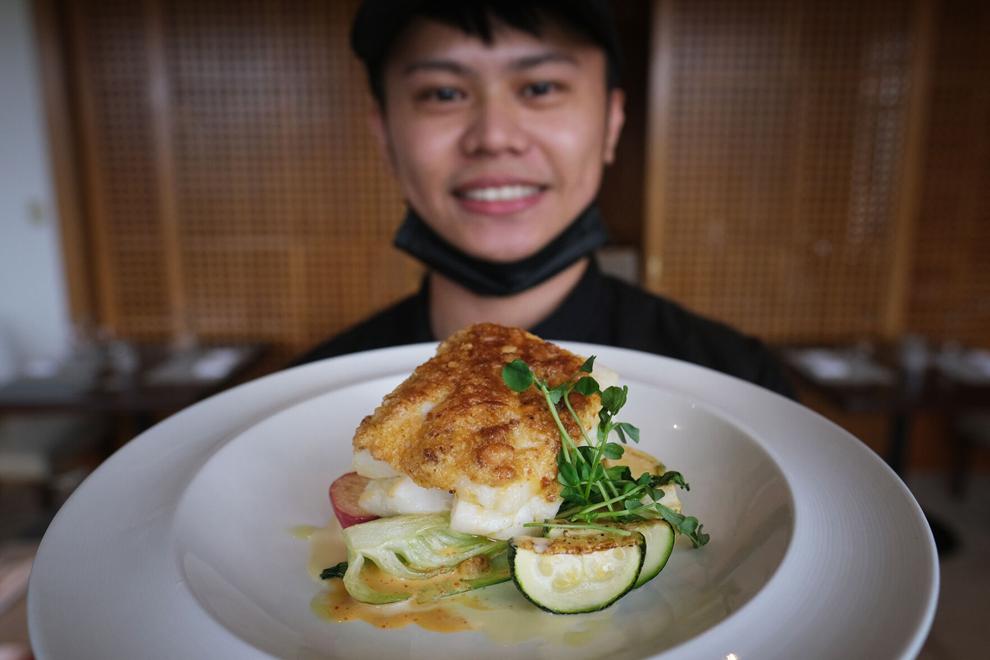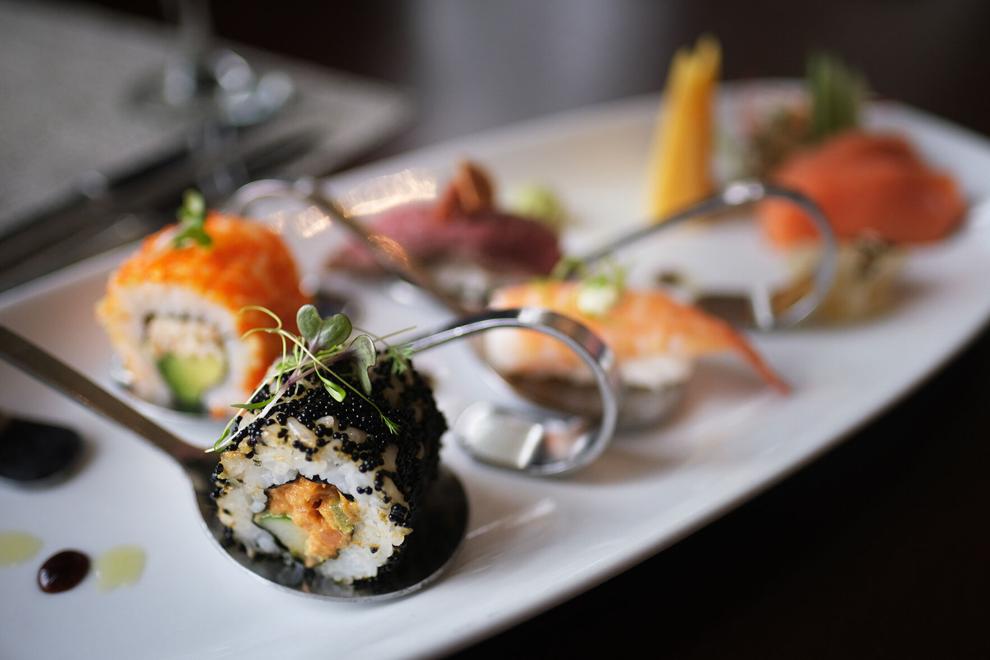 A fresh new menu of artfully plated appetizers, entrees and desserts has rolled out at Roy's Restaurant at the Hilton Guam Resort & Spa in Tumon. The recipes were developed by the Guam culinary team of Roy's, and approved by Roy Yamaguchi, the celebrity chef and restaurateur considered to be one of the original talents involved with the Hawaii regional cuisine movement.
Executive chef Joel Aranas, sous chef Kim Comia and the culinary team at Roy's Restaurant have designed nine appetizers, 11 entrees and five desserts for diners to select from.
"This is a team effort that involves the executive management of the hotel, to include chef Joel, who is our executive chef, and sous chef Kim. Of course, chef Roy has the final sign-off on the composition of the menu," said Matthew Siegel, the director of food and beverage for the Hilton. "Many of our team members have decades of experience with chef Roy, so they understand exactly how he thinks and his incredibly high standards in the composition of the dishes."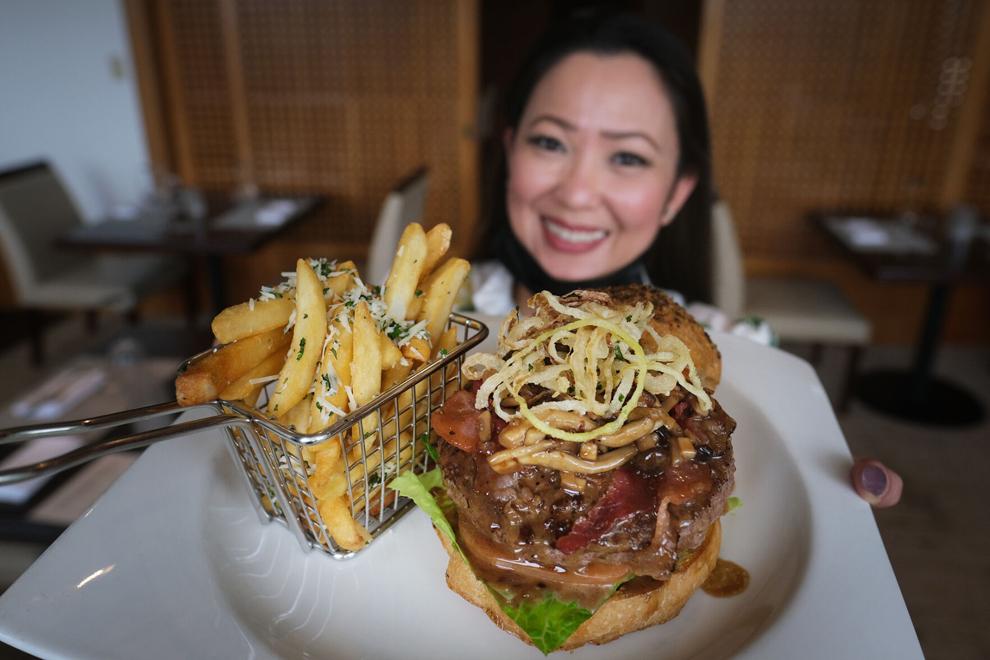 Diners are able to select one course each from the appetizer, entree and dessert menu to enjoy in a bright dining room that overlooks the greenery at Ypao Beach Park. Siegel describes the new menu as a "business set lunch," but when the food arrives, it instantly feels like a special occasion because of the gorgeous plating and presentation of the curated ingredients.
Roy's is following the occupancy guidance of the Guam Department of Public Health and Social Services, and requires proof of vaccination to dine in at the restaurant. The protocols allow for 40 diners in the restaurant, but larger groups are limited to a maximum of 10 at any table for indoor dining, according to Siegel.
Wide selection
There is a wide selection of appetizers, notable among the choices being the Sashimi and Sushi of the Day, which includes a unique pastrami on sushi rice, accompanied by an assortment of colorful sushi hand rolls. The soup and salad choices are Truffle Mushroom Soup and a Tofu & Poached Shrimp Salad.
There are several standouts on the entree course, including the impressive, cheffed-up Yama Mama Burger. This gourmet burger is topped with mushroom gravy, carrot ketchup, bacon, fried onions and served with a side of truffle french fries. Meat eaters can choose between Roy's signature baby back ribs, the chef's steak of the day, or a braised Boneless Short Ribs with Vietnamese Essence. Vegetarians are taken into consideration with a few meatless dishes, like the Vegetarian Pasta Primavera.
The choice of dessert can range from decadent cakes and pastries to simple seasonal assorted fruits.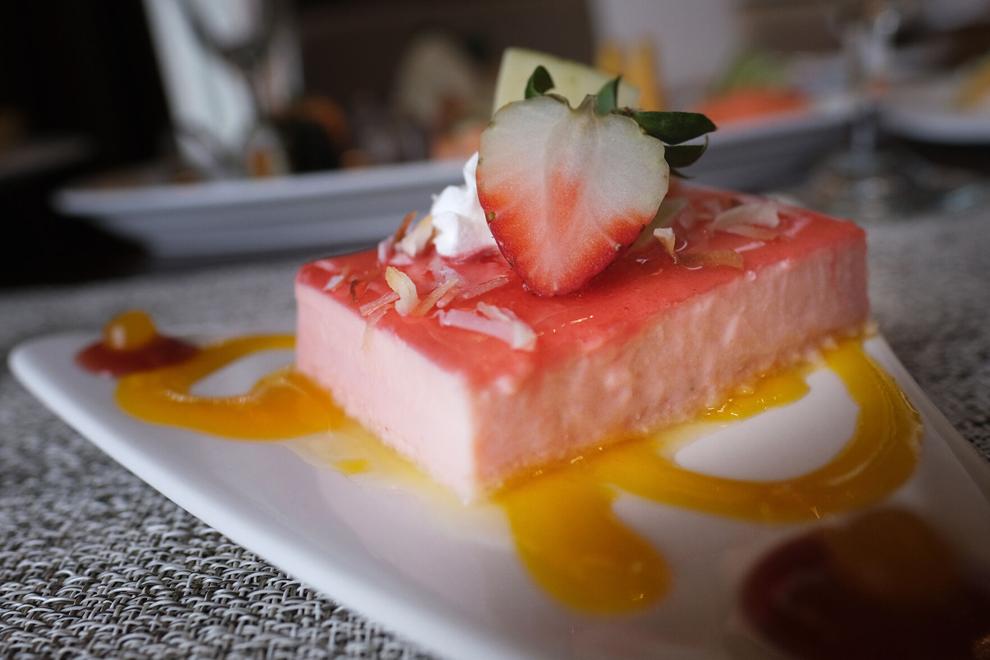 According to Siegel, the availability of the ingredients can vary, but even with that, "we expect this menu to carry us into the spring of 2022."