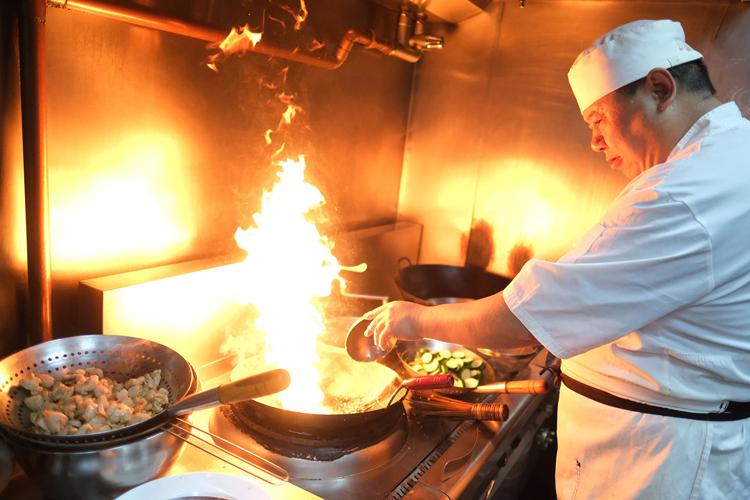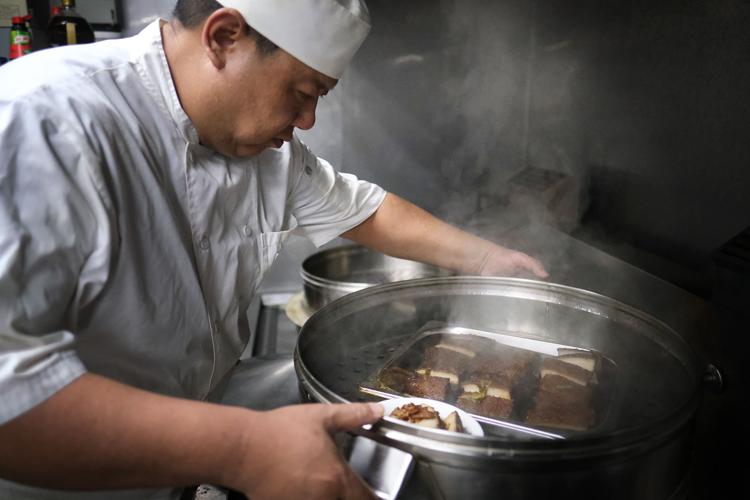 With the Chinese New Year approaching, your craving for the Asian cuisine might be ramping up.
Indulging in an authentic Chinese lunch just got easier with the introduction of a fast service menu this week at Jerry Kitchen in Tamuning.
Owner chef Jerry Li opened Jerry Kitchen in 2017 with plenty of experience in the restaurant business, having previously owned two other Chinese restaurants.
Nestled between Coast 360 and what used to be Port of Mocha, at the northwest corner of the ITC Intersection, Jerry Kitchen is a smaller venue than his previous ventures, which Li said he enjoys because it gives him more opportunity to interact with customers.
He said he decided to offer the one, two or three choice options so people in the area could get in and out during their lunch break.
"They don't have much time," he said.
Quick lunch still requires much preparation 
Though he's created a buffet option for rushed diners, the preparation for all the dishes offered on the buffet takes time.
Li says everything is made from scratch and prepared by hand. He arrives hours before opening every morning, along with his wife Weiyan Xu - who is the master of making the pork-filled shu mai (traditional Chinese dumpling) and other dim sum (various small dishes typically eaten for breakfast) items.
"She is the best," he said, adding she was once his teacher in the kitchen.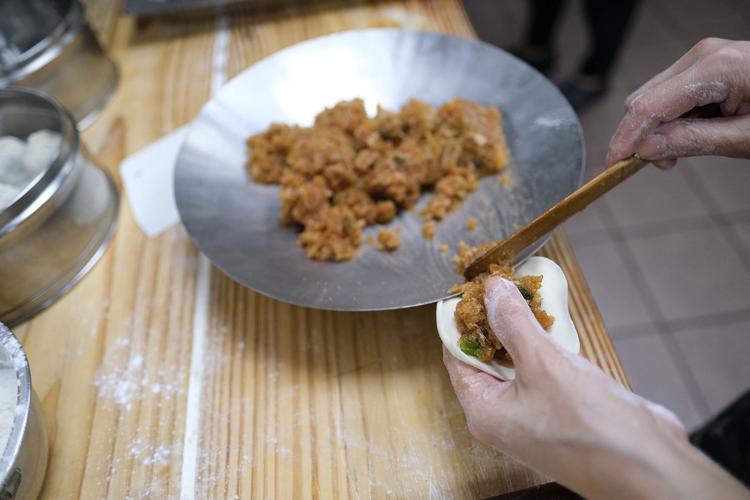 The buffet is extensive, stocked with his version of pancit, beef with black pepper sauce, and chicken and zucchini in a brown sauce. There's also a deep fried and steamed pork belly with skin bubbly from the hot oil; the strip of pork belly is then steamed in the sauce for two or three hours. If you're looking for more crunch - there's the seasoned fried fish, pork and shrimp dish or the smoked chicken with a crispy skin that should do the trick. You can pair that with stir-fried broccoli and green cabbage. Or if you're looking for something on the sweeter side, there's the honey walnut shrimp.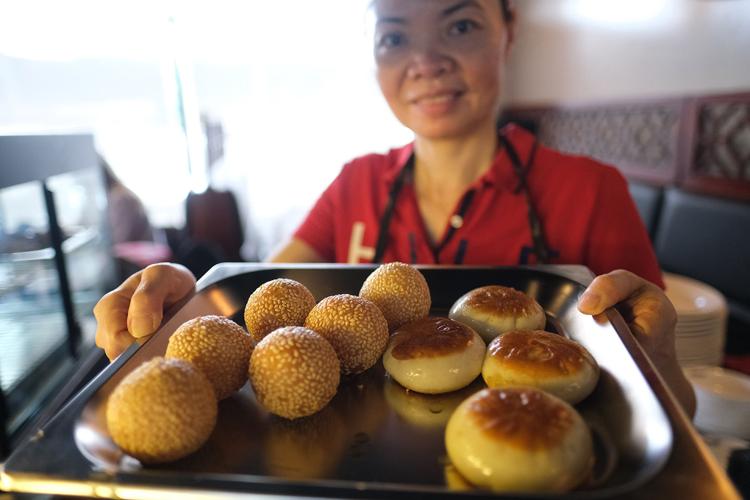 Hot and fast 
Chef Li said two concepts are important in Chinese cooking: hot and fast.
"The temperature must be very high, and you must be fast, so it does not burn," he said. The method locks in the intense flavors the cuisine is known for.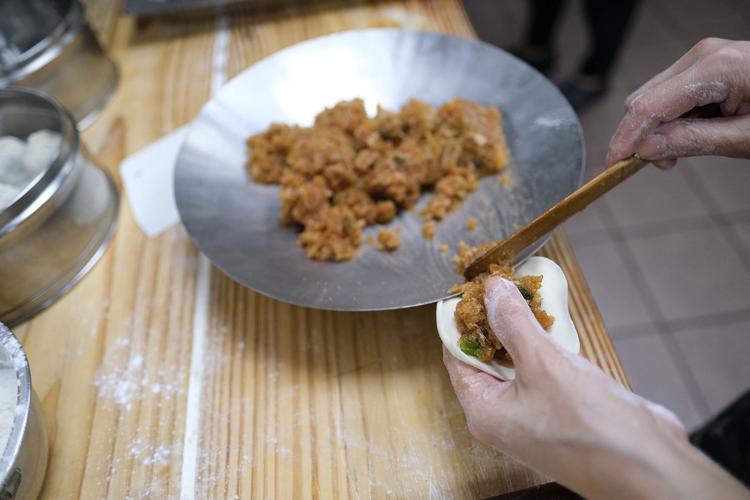 In between preparing and presenting the new buffet, Li said he is working on his menu for the Chinese New Year later this month.
While he is still solidifying the options, he said two dishes are a must.
"In Chinese culture the new year we always have the lion's head," he said referring to large pork meatball traditionally served in a set of four.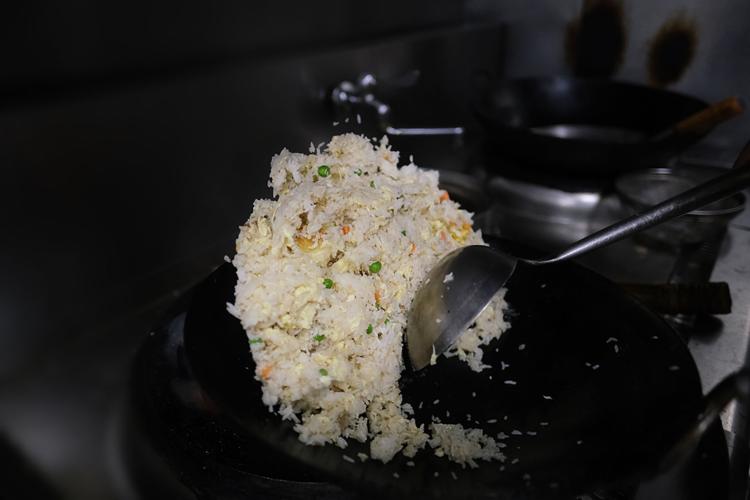 "It always comes in four. It is the culture always four. The meaning is lucky and happy of the new year. You make the ball and then deep fry and then put in the sauce and boil for two or three hours and it tastes very good," Li said.
Also, for Chinese New Year Jerry Kitchen will offer a classic deep-fried whole fish featuring the red-hued lapu-lapu.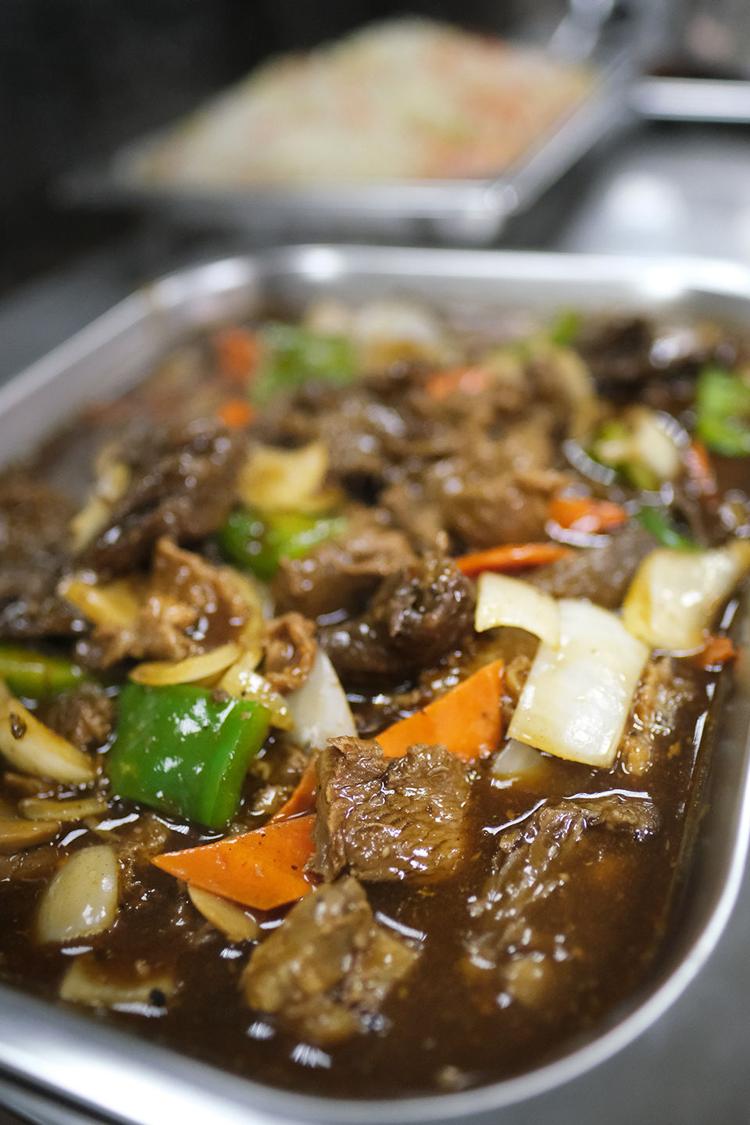 It too has a special significance he said: "The whole one means 'very good.'"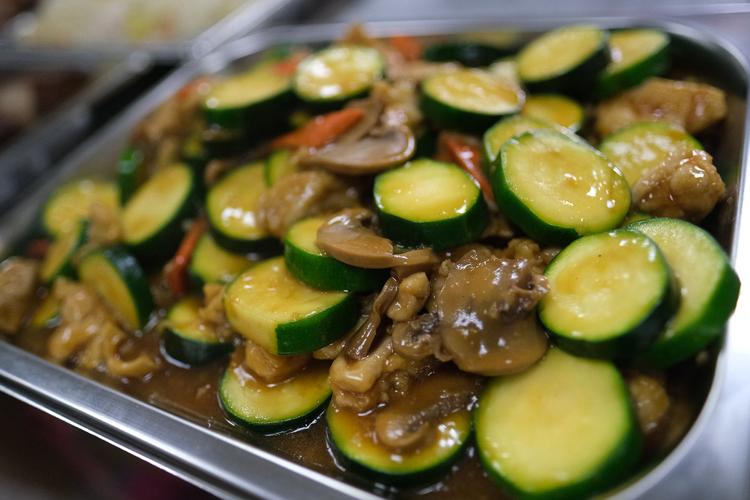 So, whether it's dim sum, a fresh and quick lunch, or a traditional Chinese New Year dish that you desire, visit Jerry Kitchen for a satisfying foray into a flavorful (and lucky!) meal.