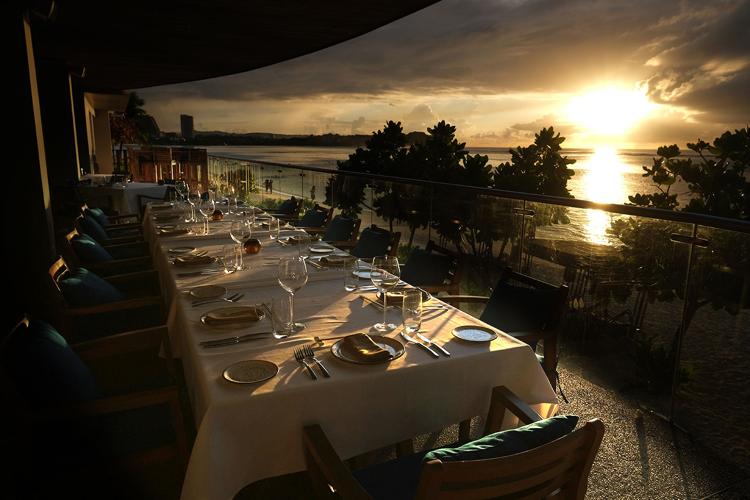 Step off the soft sands of Tumon Bay and into the upscale-yet-casual culinary oasis of Tasi Grill, the Dusit Thani Guam Resort's revamped seaside restaurant.
Tucked away next to the resort's pool area, Tasi Grill is open to all, says Chef de Cuisine Christian Panganiban. Whether you're a guest or just enjoying a day in Tumon, "just walk straight up from the beach," Panganiban said.
Inside, you're free to relax and take in the ocean view that comes with just about every seat in the house. The whitewashed walls and aqua accents make the entire space feel like a luxurious Balinese villa, but with the incomparable addition of a Tumon Bay sunset.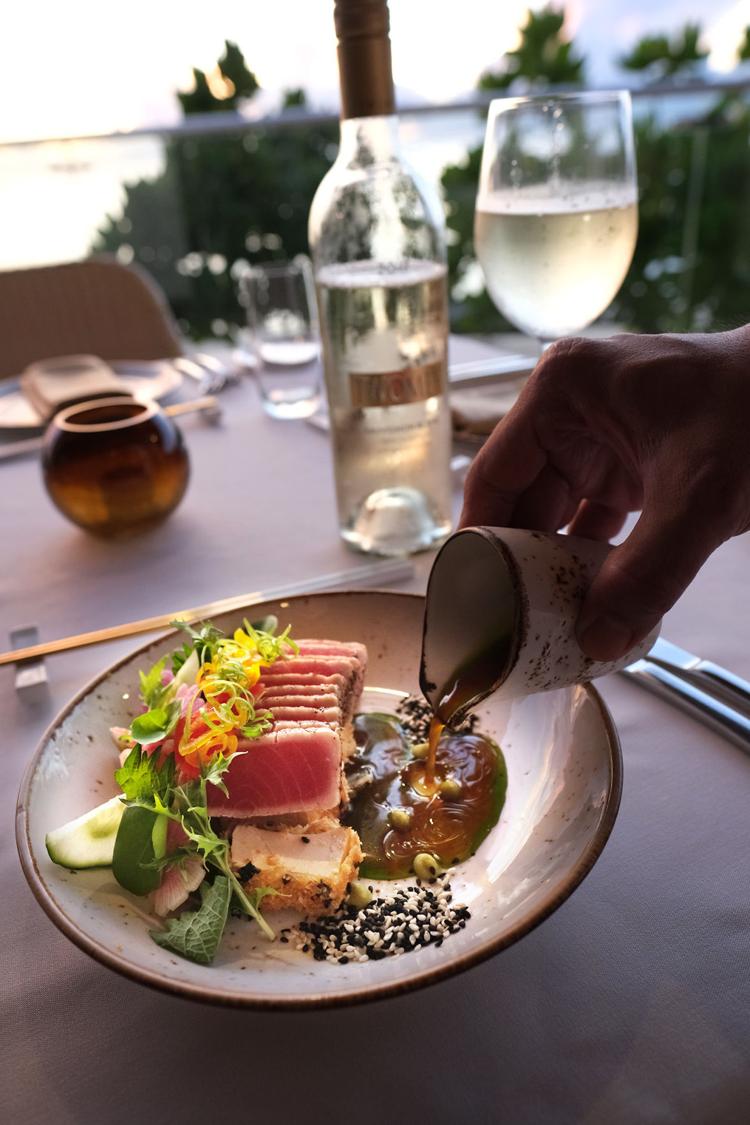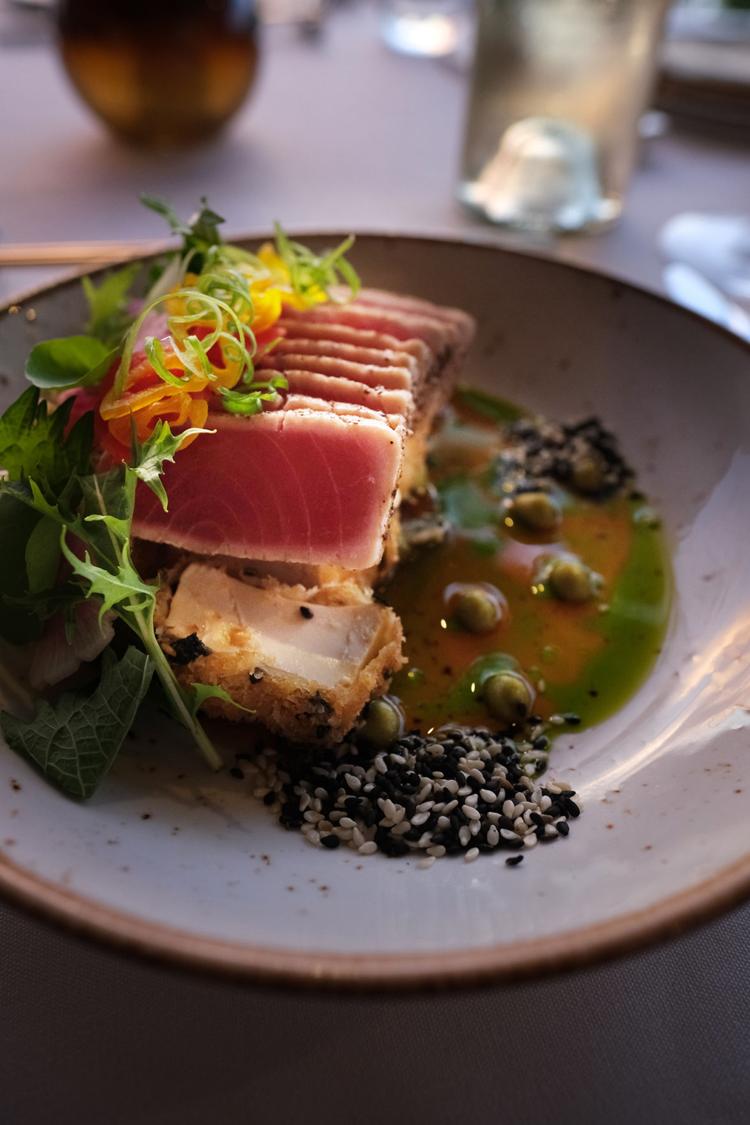 This, of course, is entirely on purpose, as the team behind Tasi recognized the need to balance the type of upscale experience guests have come to expect at Dusit Thani, while acknowledging their already-luxe surroundings.
It's "beachside alfresco dining," Panganiban said. "It's more casual, but we do offer a very high level of service, so you can expect, for dinner time, a fine-dining experience but not really much of the stuffiness or the foo-foo that comes around with very, very formal dining environment."
A tower of seafood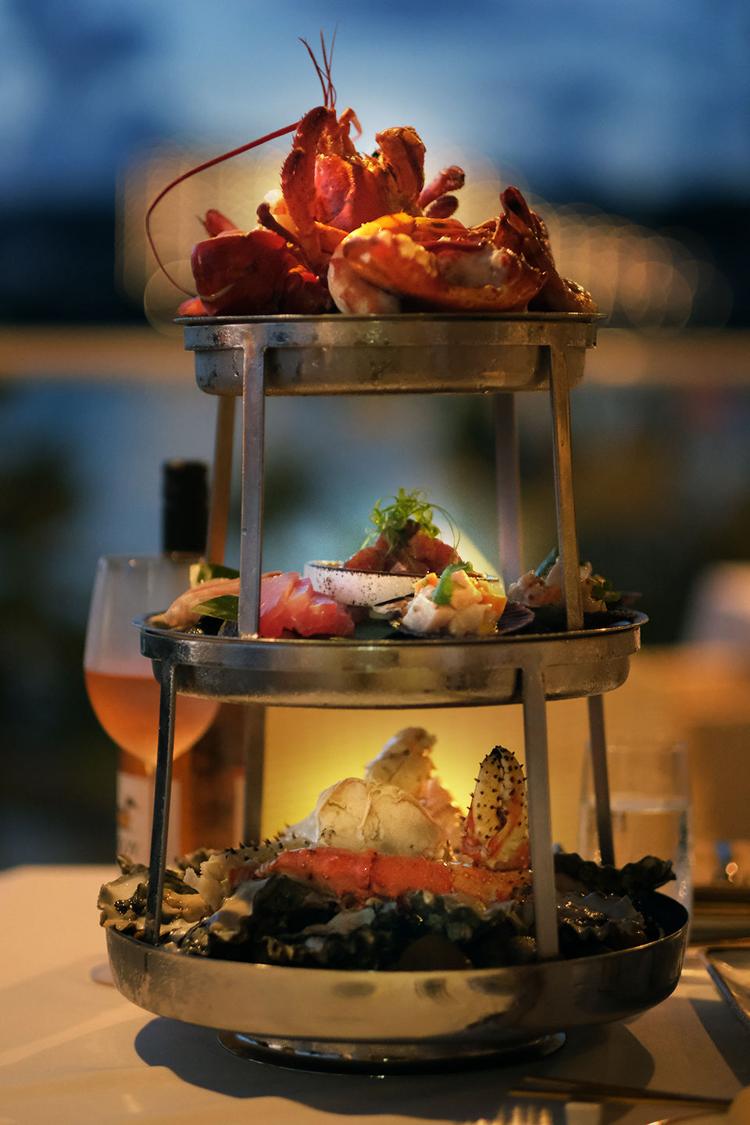 It's a great spot to grab drinks and appetizers with friends. You can enjoy the almost impossibly pretty Seared Tuna & Fried Tofu and a Jasmine Refresher Punch. Or if you're a more seasoned foodie, opt for the Artisan American Paddlefish Caviar, a sumptuous dish with a Thai twist, served with buttery brioche, Kaffir lime leaf, palm sugar gel and grated peanuts.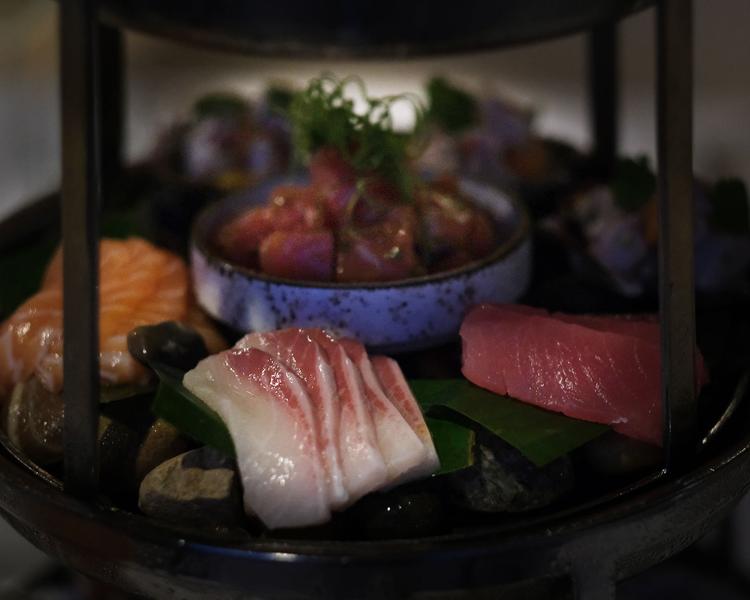 If you plan on going for dinner, though, go hungry. Guests have the option of choosing from one of three set menus, which begin at $55 per person for three courses; or going a la carte. And, of course, there's the seafood tower, which features tier after tier of every type of seafood you could hope for.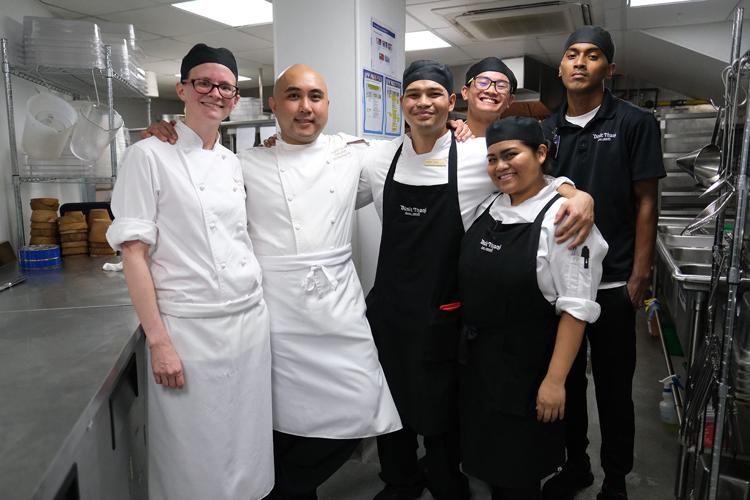 "Our seafood tower is pretty impressive," Panganiban said. "You have a two-pound lobster poached cold, a dozen oysters. We have poached shrimp, poke, scallop ceviche, we have sashimi, (which) usually will consist of ahi, salmon and hamachi. It's got a lot of action going on."
Local and global flavors 
Born and raised in Guam, Panganiban returned in 2016 after years of culinary training and experience in Hawaii. Now, he has the chance to highlight the beauty and bounty of the Pacific with dishes featuring buttery hamachi, rich salmon and the day's fresh catch.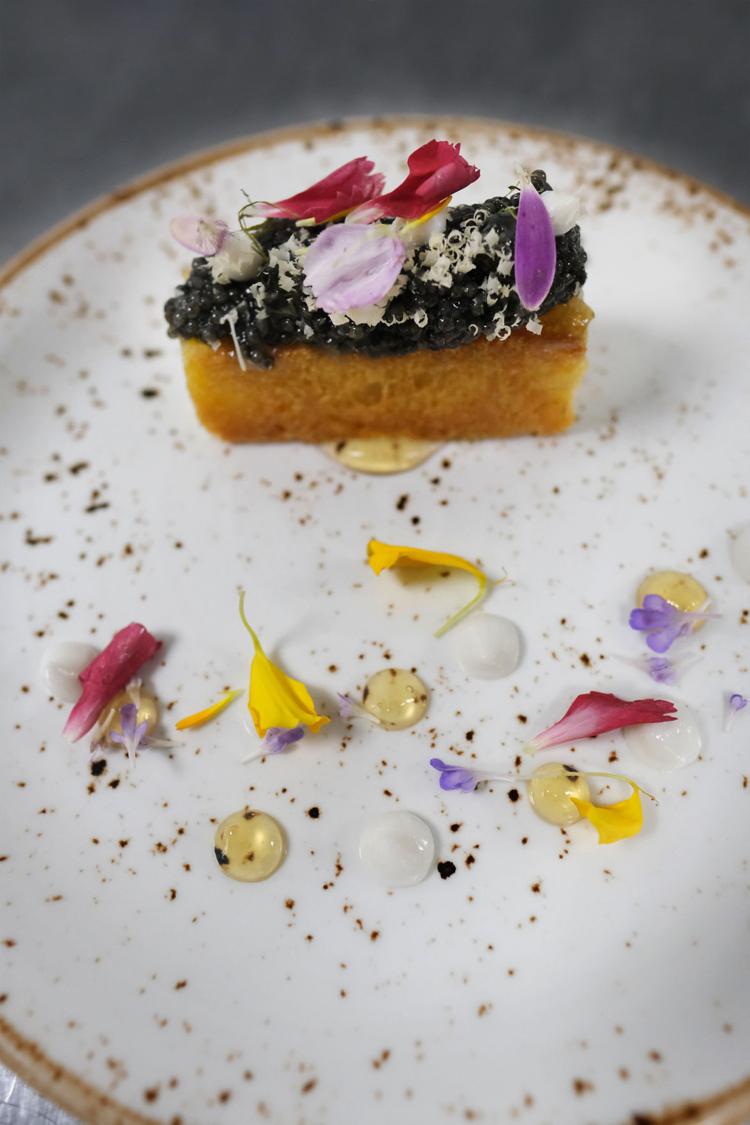 While Panganiban draws in the flavors of many Pacific Rim cultures, home is at the heart of his menu.
"Being raised and grown, reared in Guam, really helped out," said. "Because Guam's a melting pot - so it has so many different cultures - Filipino, CHamoru, Japanese, Korean - so me going into Hawaii, which is also a melting pot, really helped me out because I was already familiar with some of the flavors. ... So coming here, bringing it back home, knowing the local flavor profile, I think that's what kinda helped me out a lot moving back."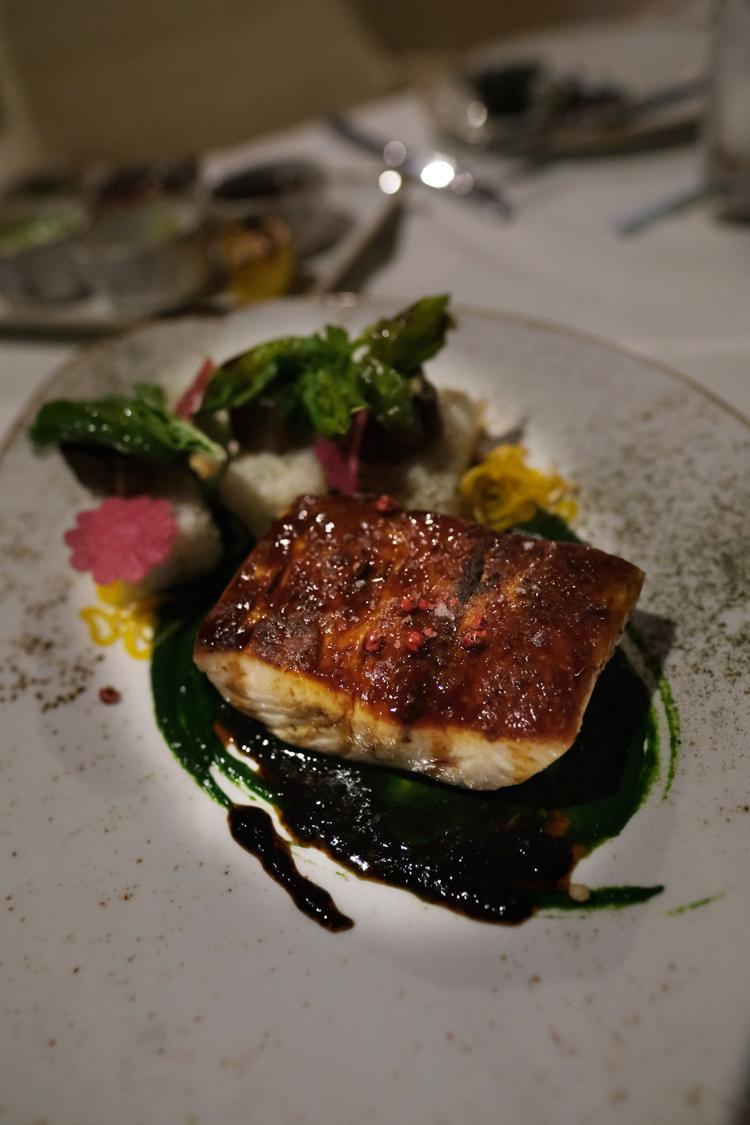 On one particular day, Panganiban served up a Singaporean-style fried parrotfish, Japanese hamachi and the Hawaiian-inspired tuna and tofu appetizer. Local flavors appear on the menu too, in The Soup, Tasi's twist on bouillabaisse that features young coconut and tomato-achiote broth; and the day's Local Catch.
"So far the locally sourced items that we have, we have parrotfish, mahi mahi and wahoo and snapper," Panganiban said.
If you haven't caught on already, Tasi, unsurprisingly, is all about seafood. The word tasi is CHamoru for ocean. The restaurant, which is now open for breakfast and lunch as well, featuring lighter menus, doesn't just acknowledge the ocean - it dives right in.
Of course, as many island chefs know, seafood can be difficult to come by on Guam. That made the Dusit Thani the perfect spot for Panganiban to roll up his sleeves.
"I was very fortunate and blessed to have good training in Oahu, where they have a straight-up abundance there of seafood," Panganiban said. Seafood availability on Guam is more limited, he said, which is where the Dusit Thani comes in. "We're able to obtain things that other places can't get, air-fly products," he said, referring to the hotel's program that flies in top-notch ingredients multiple times a week. "We really want to give guests the best and most quality product."
This goal is carried right through to the end of your meal, which really wouldn't be complete without something from their dessert menu - trust us on that one.
Pastry Chef Katie Lusk has created three brand-new desserts bursting with island flavors: coconut cream pie with a gluten-free macadamia crust, mango cheesecake with passion fruit sauce, or the surprising favorite, dragon fruit sorbet with sweet coconut sauce and lime.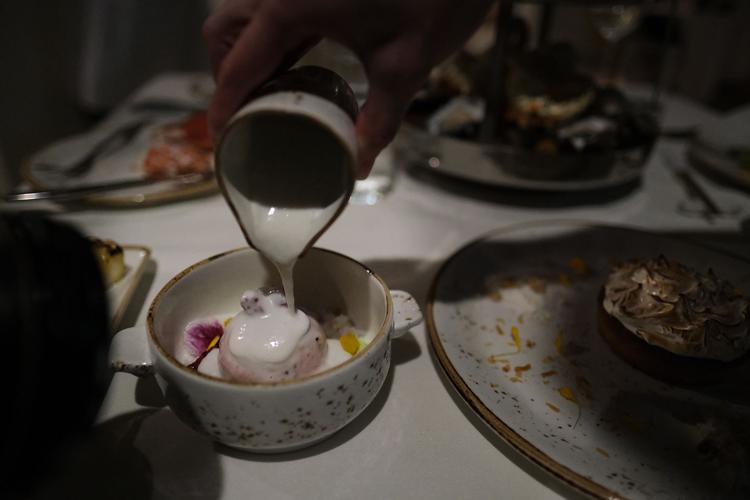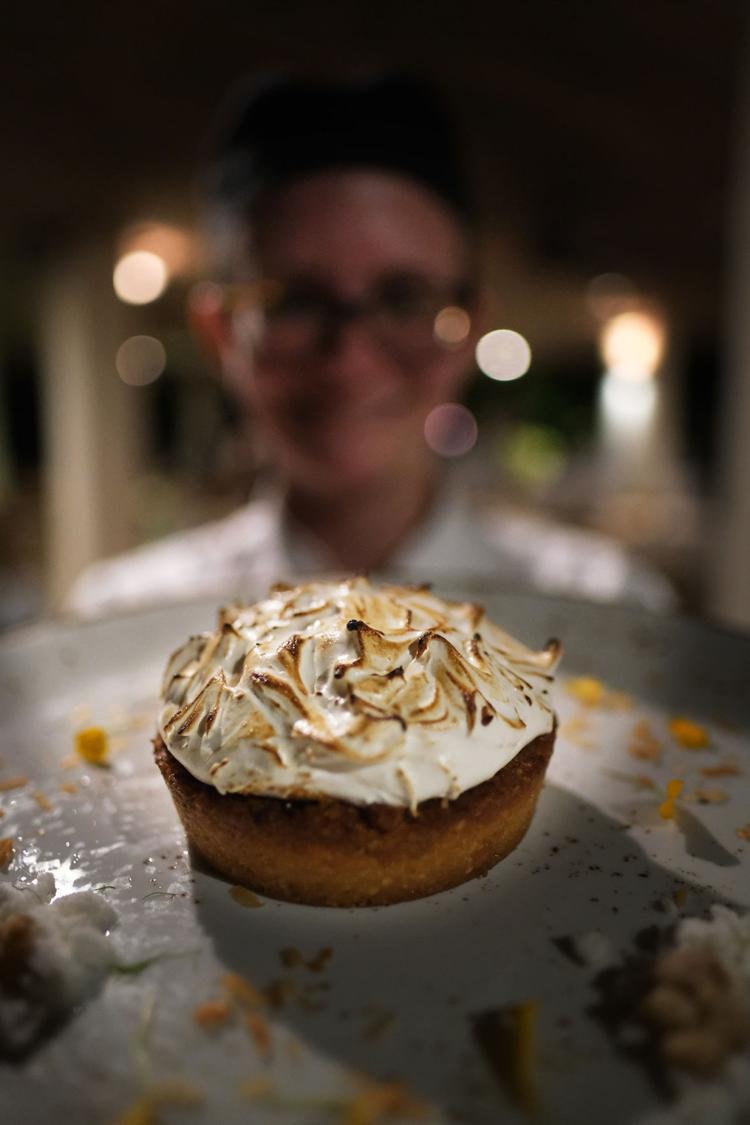 Lusk added a mango purée to the sorbet, amplifying the subtle sweetness of dragonfruit.
"It kind of is almost like a mild kiwi flavor and so the mango purée kind of ups the dragonfruit flavor a little bit, it just gives it a little something extra," she said. "The dragonfruit sorbet has a coconut sauce that's warm and poured over the top so you get a nice balance of hot, cold."
Next time island fever strikes, make your way to Tasi Grill, a luxury island getaway that brings the best of the Pacific right to your plate.