Like a wise man once said: If you can't stand the heat, get out of the kitchen. Well, on Guam, if you can't stand the pika, don't go for the pickles.
Mom and pop shops around the island are famous for featuring a fiesta table's worth of the salty, spicy, sour goodies right on their countertops. They're a convenient way to quiet a powerful craving for something powerfully flavorful. And, for many people on island, the treats were a part of growing up.
Who doesn't recall a hot summer day from their childhood, stopping by the neighborhood mom and pop, picking out a sandwich bag of pickled pickles – and then getting yelled at by your parents because they had so much MSG?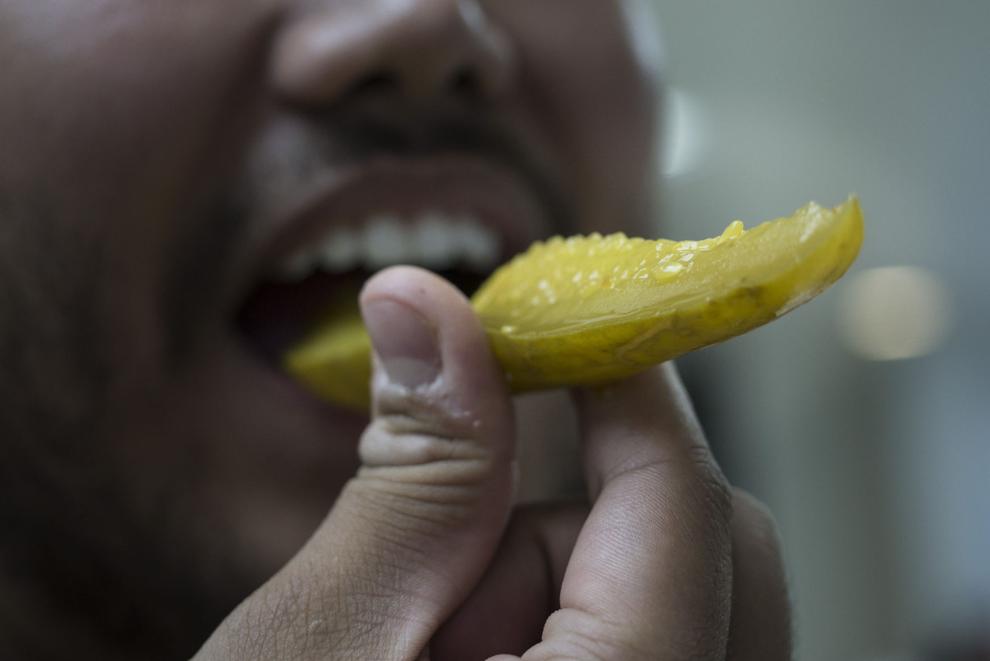 By the way, The Guam Daily Post realizes that saying "pickled pickles" sounds redundant. It's just become the normalized way to describe the practice of mom and pop store owners' remixing, if you will, of whole jars of dill pickles.
Typically, a given mom and pop store will have its own recipe for pickled papaya, pickled daigo and everything in between, including "pickled pickles."
When we reached out to friends, family and island foodies, we found out there are two big favorites around Guam that are so popular, customers take a drive down south just for their pickles.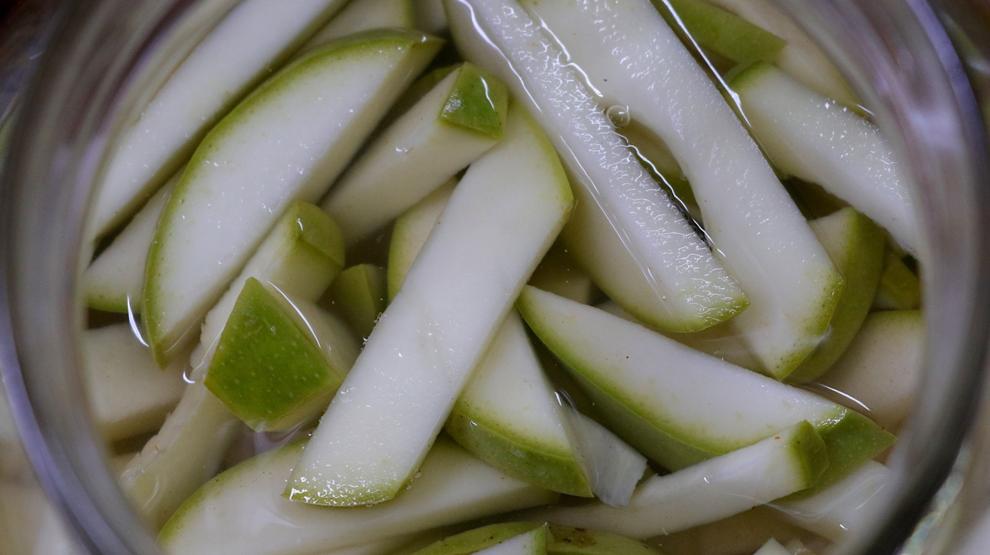 Buenas Market? 'I'm down'
Kallen "Born and Raised in Sinajana" Perez confirms she's made a drive to Buenas Market in Yona just to get her hands on the pickles that have become famous islandwide.
When it comes to pickles, Perez says, Yona rules.
"They are so perfect," she explains. "I rarely eat anything from mom and pop stores and I'm down for (Buenas Market pickles)."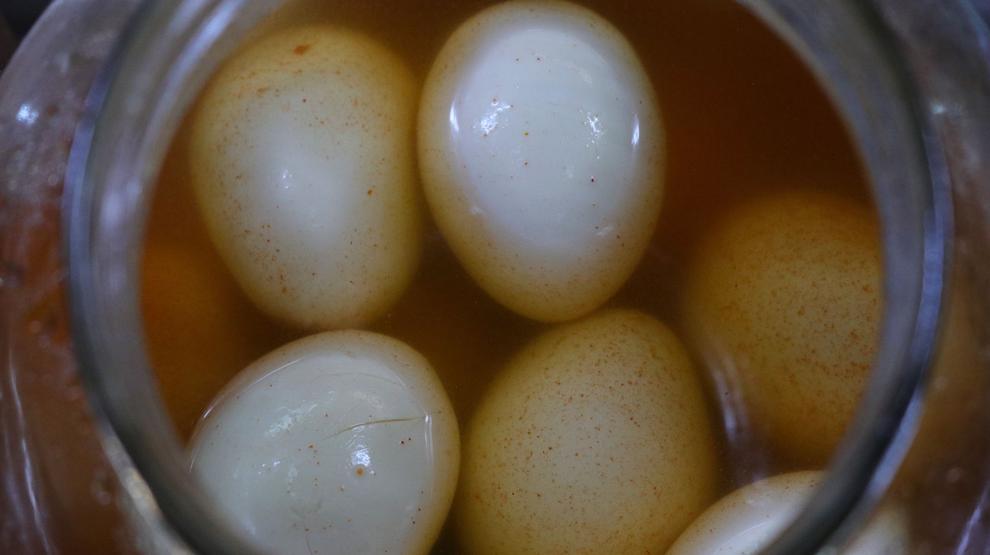 The Sin City resident says Buenas Market pickled pickles are her go-to choice, explaining that they have a great crunch. But of course, it's their flavor that has her taking on the drive to Yona.
"It's hard to find anything really pika these days. They are the perfect blend of salty and pika."
Likewise, Steven Torres, who doesn't think Yona is far (he lives down south), also likes his Buenas Market pickles "suuuuuuuuuper pika."
"There is a great balance between salty, sour and pika. I'd prefer it more pika, but there's enough for a good burn."
Torres is a pickled pickle fan, but adds that Buenas Market's pickled eggs are nice as well. For those who don't wish to burn off their tongues during snack time, Torres says the pickled eggs are usually not spicy. Usually.
But not all are convinced that Buenas Market rules the iron throne of pickledom.
Webber: Toves is tops
Marilyn Webber says Toves Market tickles her pickle craving, when she is so inclined.
"Whoever is making the pickles at Toves Market is definitely doing good, because I always love to go there and get their pickles," says Webber, who makes a trip to the Piti store when she's craving spicy goodness.
"I would say that their pickles will break your mouth. They're pretty spicy. Even their papaya can be spicy. Have a good drink with you."
Webber says she sometimes picks a peck of pickled pickles from other mom and pops, but something about Toves Market always pulls her back.
"I'm not the biggest fan of pika pickles but I like them at Toves. There's a good balance of saltiness and spiciness."
Rugante backs Aguon Store
On the other side of the mom and pop counter sits Carolyn Rugante, who (wo)mans the cash register at Aguon Store in Barrigada.
Rugante confirms the love for pickled pickles is an islandwide affliction, as the briny snacks are also the No. 1-selling pickled item at Aguon Store.
However, as mango season is right around the corner, Rugante anticipates that mangoes will soon fall from the sky, only to fly off her store counter into the hands of hungry customers.
"The pickles are my favorite," Rugante says, adding that the ones at Aguon Store are more mild than other pickles around island.
"I don't like hot," Rugante says, as The Guam Daily Post takes a sharp gasp. "We don't have hot-hot pickles."
But for the neighborhood of Barrigada that Rugante works in, that's just fine, as her customers get their fill regardless.