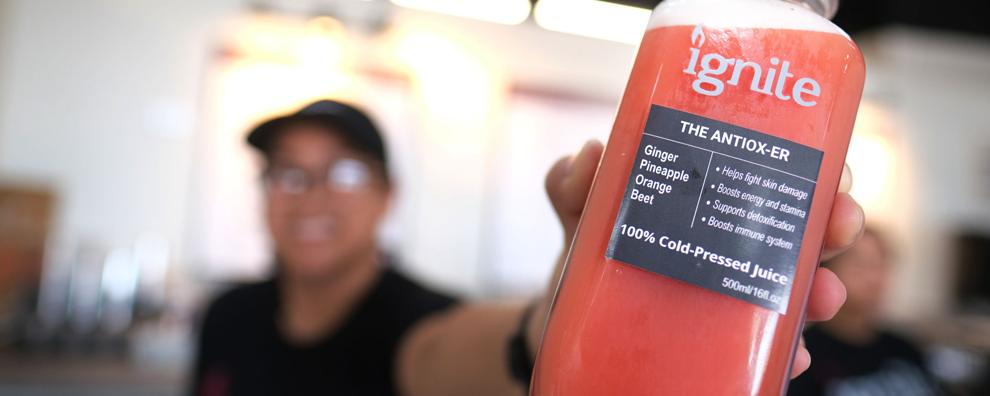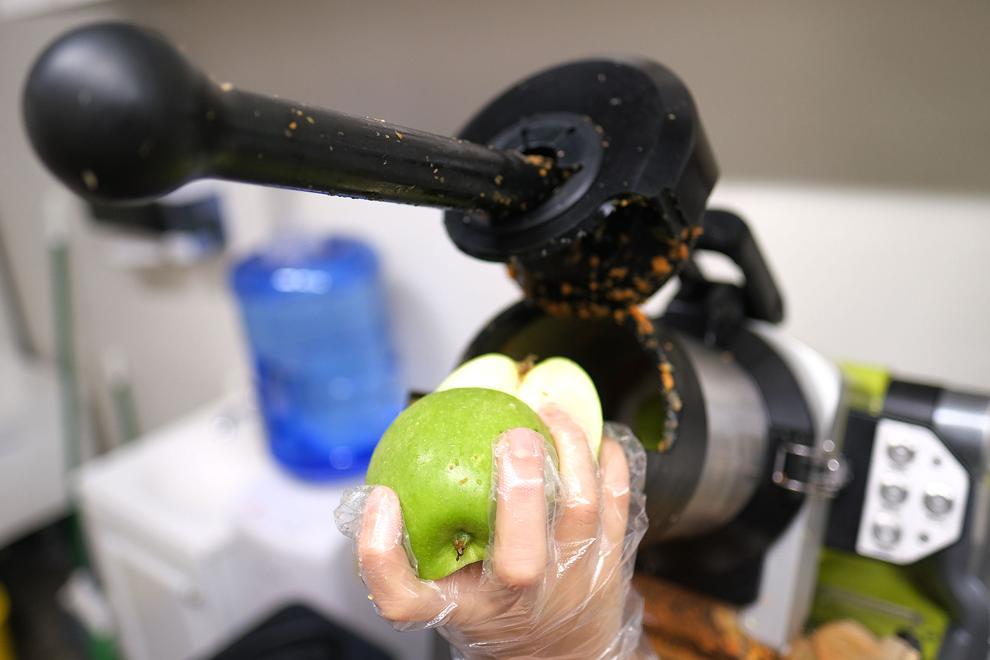 Jeff Saavedra is on to something. And he is on to something big if the demand he's seeing is any indication. 
Riding the wave of cold-press juice popularity that is sweeping North America, he opened the first ever location to offer the beverage, along with nutrition-packed eats, on Guam.
The industry is projected to be valued at more that $300 million by 2024 according to Persistence Market Research.
"It's something new on island. That is why we call it Ignite, we want to start something new, want to offer something new. Something that is refreshing and healthy," said Saavedra.
He and his team press about 60 pounds of produce daily to make 160 16-ounce bottles of juice using a custom-made cold press juicer.
"It uses 4,000 pounds of hydraulic force and can extract 90-percent of the juice," he said.
A cold press juicer is key he said. The more common centrifuge juicer (like most at home varieties) uses heat, which kill precious vitamins and minerals.
Ten delicious blends are for sale in glass bottles. 
Sluggish? 
The "Sweet Green of Mine" combines kale, spinach, apple and pineapple for a heart-healthy beverage with sweet and tangy taste. Or enjoy the benefit of beets, which some studies have shown lower blood pressure, with the "Sweet Beetz," a blend of beets, apple and orange. Feeling sluggish? Try the "Immuno" made with lemon, apple, carrot and celery.
Only have time for quick shot of antioxidants? Ignite has you covered with their 2-ounce "Wellness shots." The "Recovery" shot made with activated charcoal, lemon, ginger, and coconut water may be just what you need to get back on the road to wellness.
For those who are ready to take their juice consumption to the next level, Ignite offers a Cleanse Program: six 16-ounce juices and two wellness shots for $50 a day.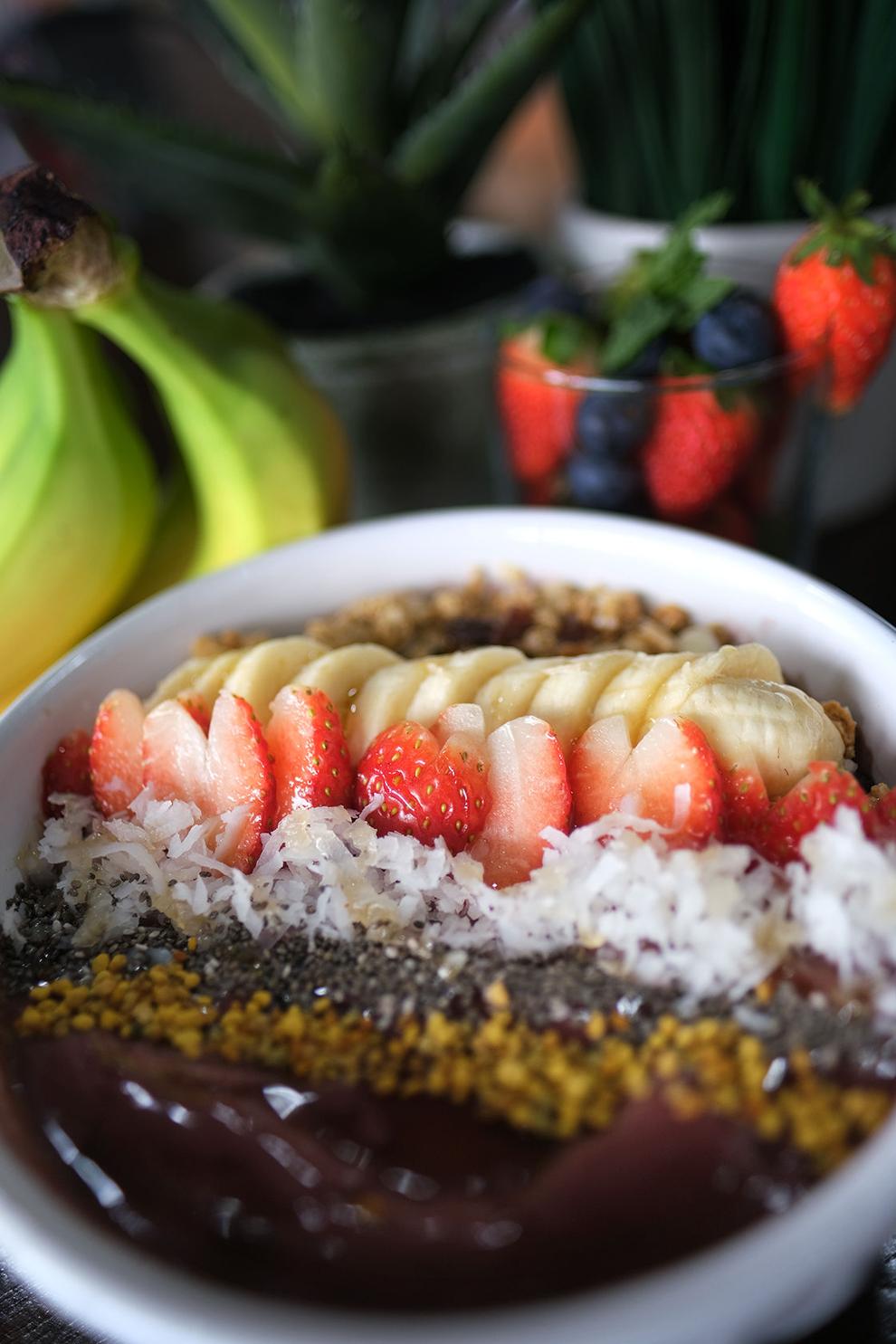 Smoothies chock full of fresh fruit are so filling they could serve as a complete breakfast or liquid lunch.
The "Strawberry Shortcake" with banana, strawberry, vanilla extract, cashews, protein powder, almond milk and agave syrup tastes like a dessert but without the guilt. Pay homage to an island lifestyle with the "Let's Get Tropical" a fruity, sweet-but-not-too-sweet blend of mango, pineapple, agave nectar and coconut milk.
In line with the all-natural, no-gimmicks-here approach at Ignite, all food items on the menu are completely plant-based
Dig into a "Berry Original" Acai bowl, a base of frozen bananas, acai, strawberries, dates and orange juice topped with generous helping of granola, strawberries, coconut flakes and a drizzle of honey. The "Berry Vanilla" smoothie bowl has a slightly more sedate flavor profile with a banana, strawberry blueberry, chia seeds, vanilla, protein powder and almond milk blend garnished with granola, sliced banana, coconut flakes and goji berries.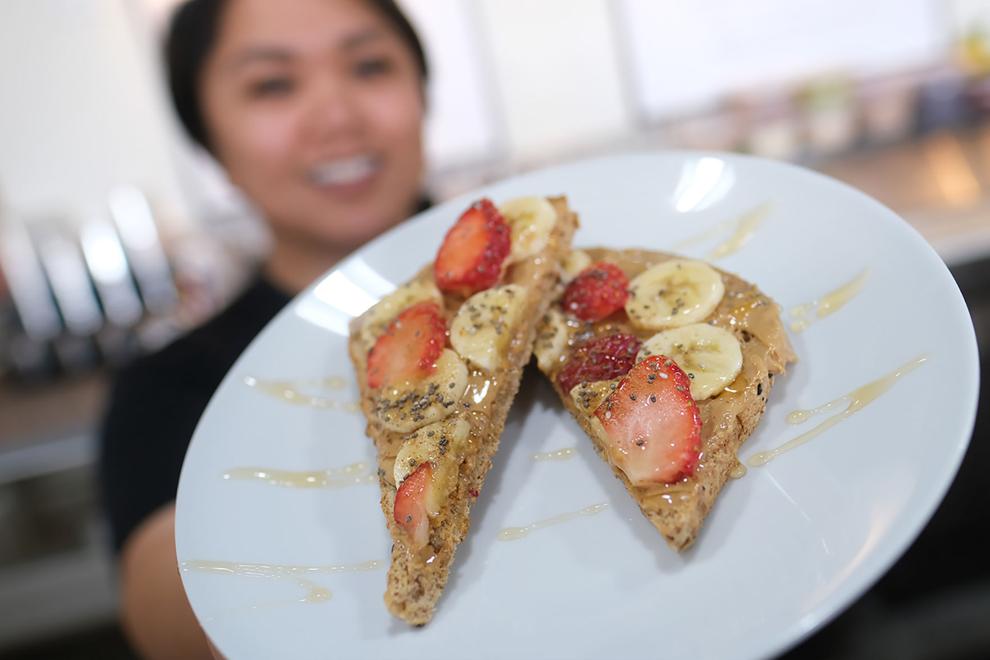 Millennial friendly, increasingly popular, avocado toast is also on the menu. Ignite nails the trend with by blending adding lemon, red onion, hemp seeds, dill, olive oil, and pepper to the super food and serving it atop a slice of toasted 7-grain bread.
Got your little ones in tow? Order them a peanut butter and banana toast made with fresh strawberries and chia seeds, honey and cinnamon.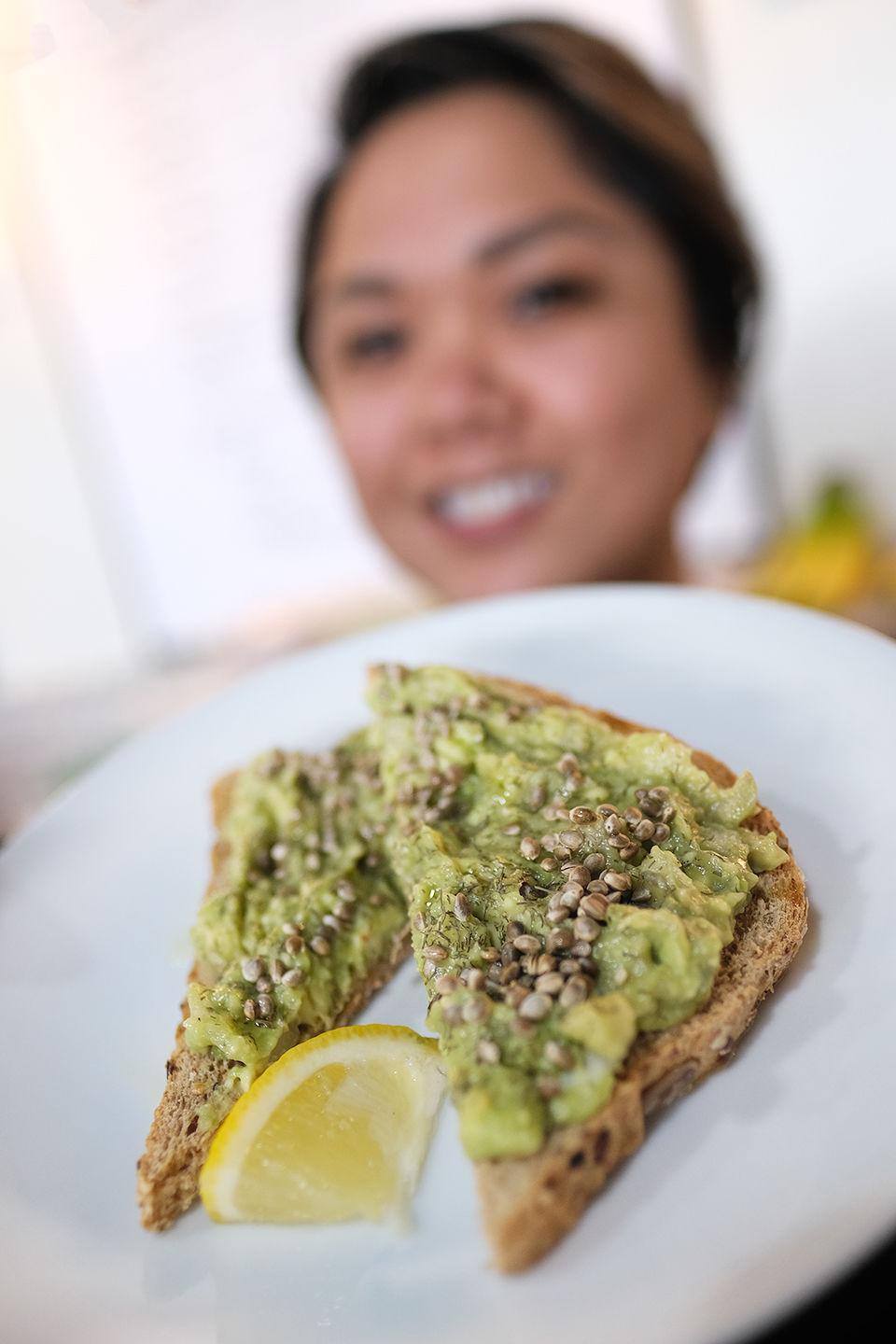 "That is our best seller for the kids," said Saavendra.
Snacks can be ordered to-go or enjoyed in the modern and sleek dining space complete with device charging stations.
Saavendra, a former body builder said he wants to share his love of nutrition with the island and bring health options closer to home.
"It makes a huge difference when you take care of yourself, especially your diet," he said.
Squeeze the most of life and the one body you have with the help of Ignite Juice Bar.