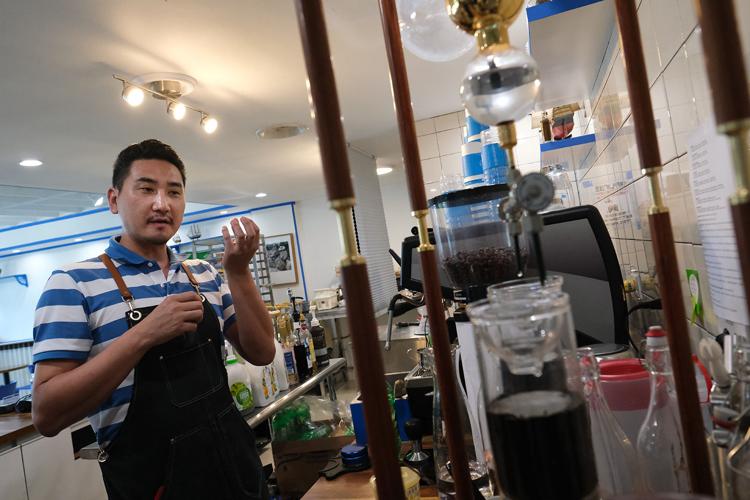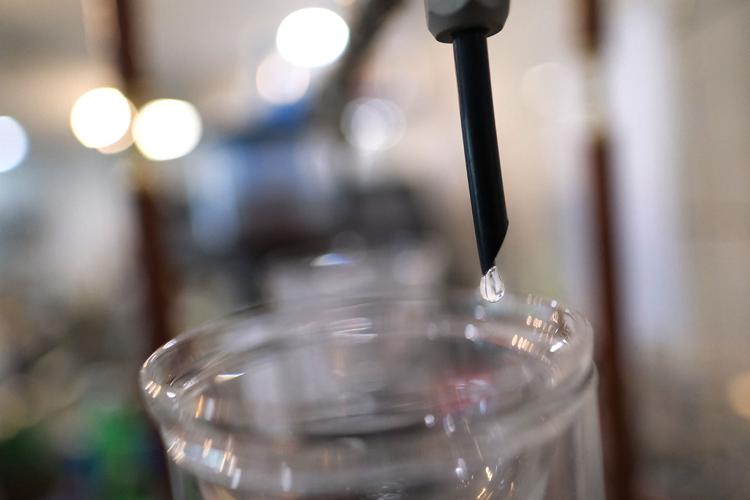 Café Mayflour in Upper Tumon takes its name from the Mayflower, the ship that sailed from Europe to the United States in 1620 bringing the first English settlers to America.
"We named it Mayflour because I like the model ships. I know about the Mayflower for pilgrims," said co-owner Bobby Kim. "The flour (part) just popped in my head, so we twisted the name slightly."
That sense of imagination and humor can be seen around the shop. A chalkboard sign out front humorously reads, "well behaved children welcome, the rest will be made into breads."
Inside, a nautical theme permeates the spic and span café, and Kim has displayed some of his model ships along the crisp white and blue walls. Soothing piano jazz plays in the background, a nice change from the blaring tunes of other similar establishments.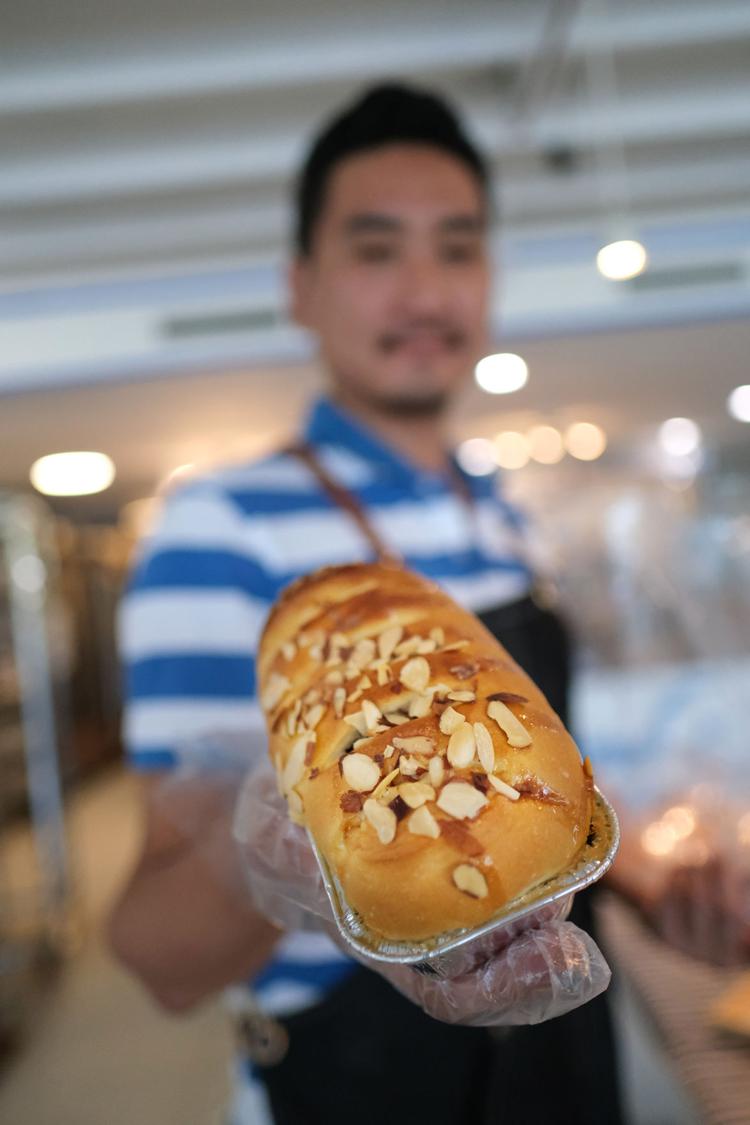 Customers step out of the hustle and bustle and into an atmosphere that has an immediate calming effect signaling it is time to relax and treat yourself to a nice beverage and snack.
And Café Mayflour has plenty to choose from.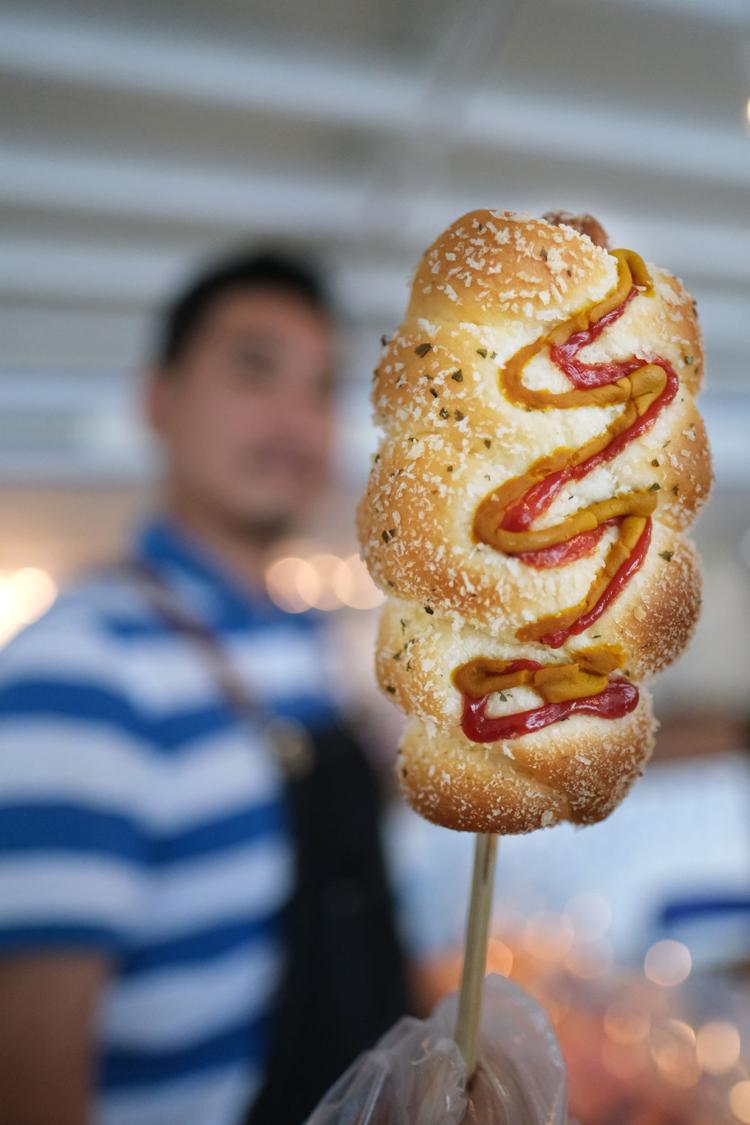 What makes the baked goods special is they are all Korean style, baked on-site, with care taken to produce authentic Asian pastries.
Kim said the first step in achieving this is using flour imported from Korea.
"We had been trying with American flour, but we could not make it so soft. The way they make the flour in Korea is different," Kim explained.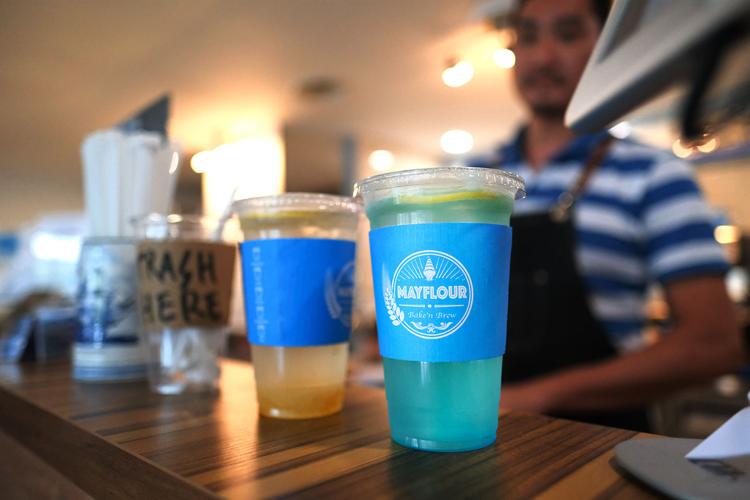 Unlike Western style breads which are low in fat, the Asian counterparts are ramped up with sugar and fats which result in a unique texture.
The white bread they sell "is so soft and spongy," said Kim.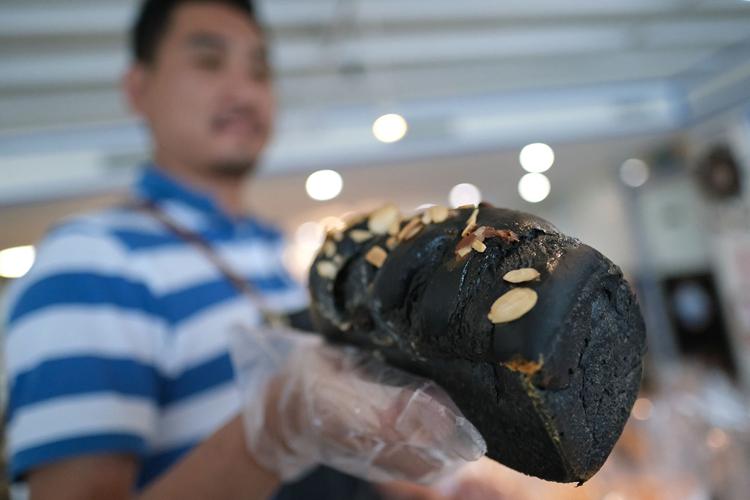 Choco Nama (a Japanese term denoting a mixture or whipped cream and chocolate) cream buns line the pasty case (they also come in green tea and milk flavors) alongside pumpkin flavored castella, a honey sponge cake, and shortbread cookies.
Looking for more of a meal? Mayflour offers a variety of freshly made sandwiches, including tuna and ham and cheese.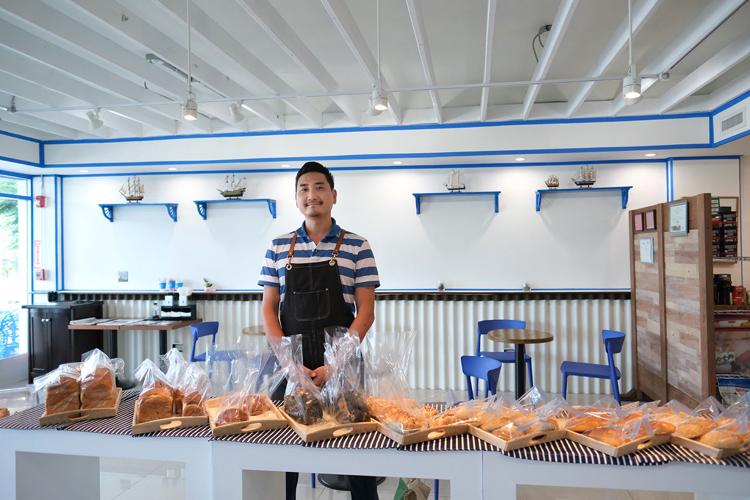 And like the pastries, the sandwiches are special too, with extra vegetables like cucumber or corn added to the tuna, and a drizzle of squid sauce on the ham and cheese.
Squid also has made its way into the buns, giving them a rich dark brown hue. Squid flavored baked goods have recently gained popularity in Korea, said Kim.
"Every bakery in Korea has that type of stuff," he said, but quickly clarified: "It doesn't taste like squid. It's more for color or texture."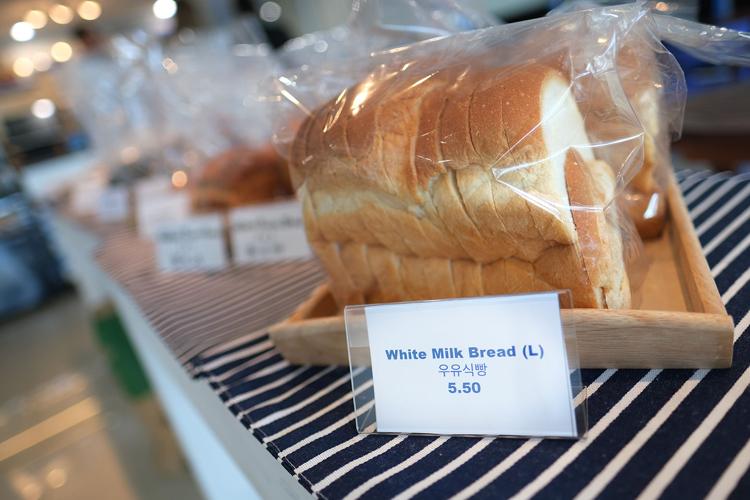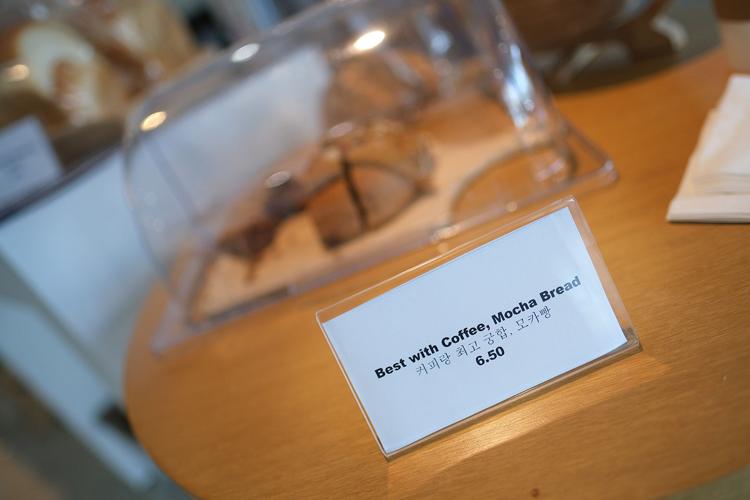 Mayflour continues the authentic Asian café experience with the coffee they serve, using only beans sourced from and roasted at the well-known Seoul-based coffee house Jeon Kwang Soo. (The company also runs a barista school where Kim's partner was certified.)
A special glass brewer from Blue Bottle (another big-name in the coffee industry, "It's like Starbucks," said Kim) slowly drips out cold coffee that is time-intensive to make, but worth it.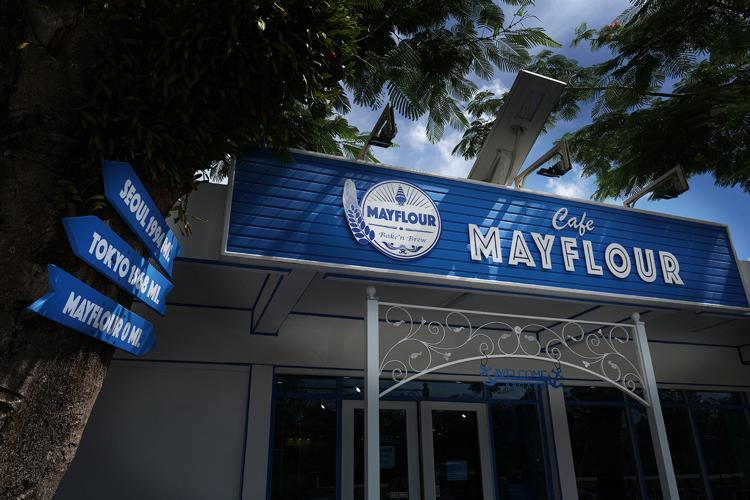 "It takes a long time to penetrate the coffee to the grind. So, we control the speed for use eight hours is the right taste," he said.
Perfect for on the go mixed in a flavored frappe or hot or cold latte (try the tiramisu flavor!).
If you choose to forgo the caffeine, Café Mayflour also makes fresh smoothies and hand-mixed carbonated fruit drinks like the Yuja-ade (a Korean mix between a lemon and a grapefruit) or the Omija-ade (five berries.)
Take a break from your old coffee-grab routine, sail over to Café Mayflour and experience how quality, attention to detail and patience make a world of difference.