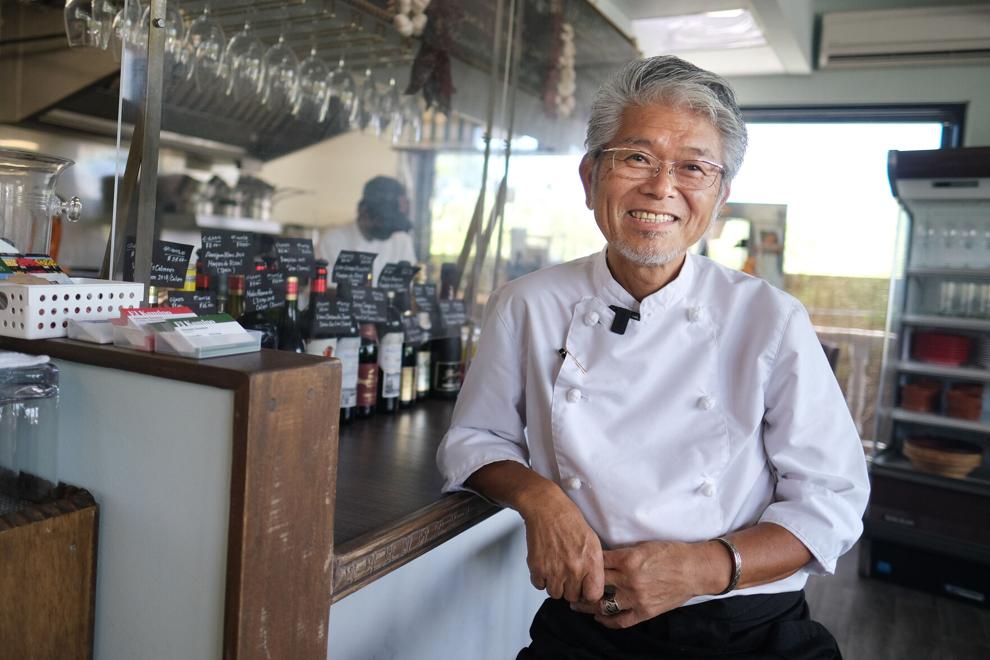 A chef drawing on nearly 50 years of experience decided to trade in his culinary position in the cruise industry and retire to open a quaint and cozy bistro in Tumon, right in the midst of a debilitating pandemic. 
When he was working on cruise ships, Chef Shinobu Kamino and his team were responsible for providing three multi-course meals as well as snacks to meet the needs and appetites of hundreds of diners daily in his decades long career. All of the meals were prepared while out at sea.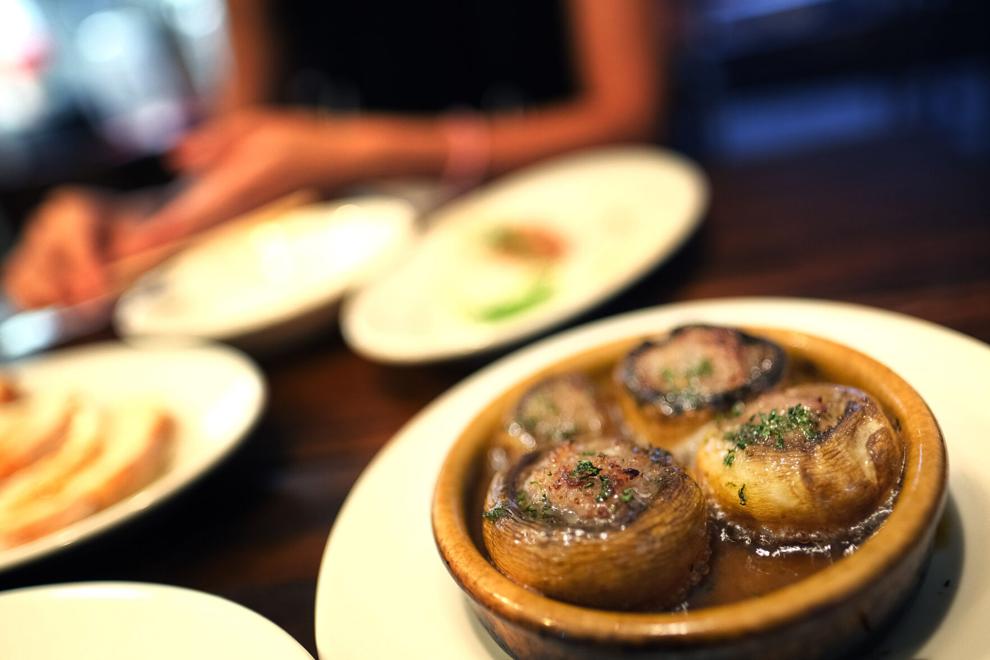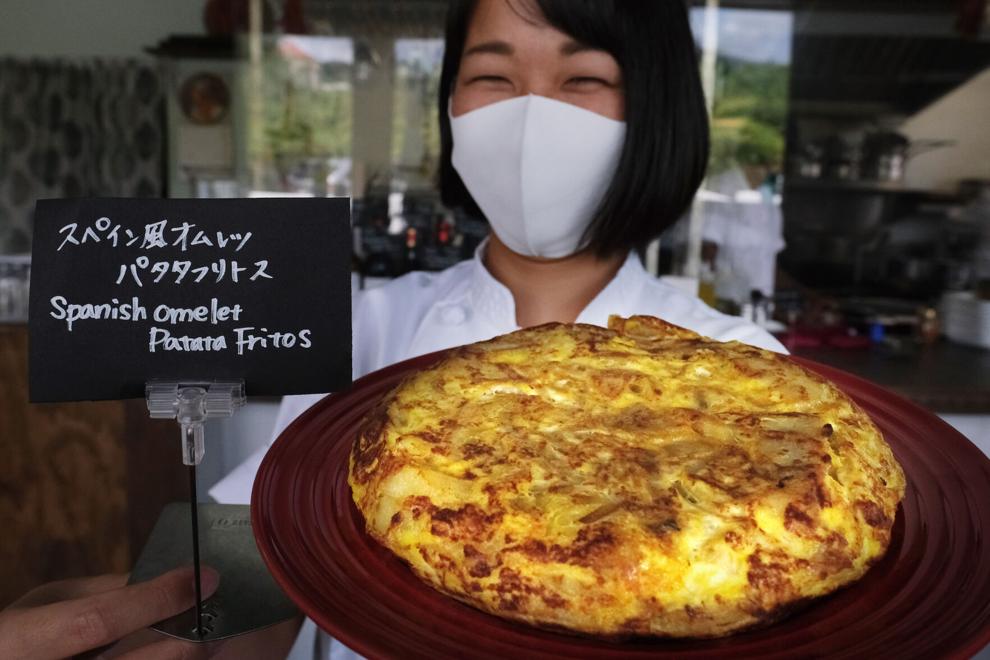 Keeping busy
Now "retired," Chef Kamino is crafting stylish cuisine at the cozy Bistro El Kamino, near the Fokai shop in Tumon. He is not preparing food for thousands, but perhaps for several dozen discerning diners every day. The shop seats about a dozen people with some seating on the patio for those who prefer an al fresco atmosphere.
Chef Kamino started the bistro in February of this year, saying through a translator, "I just wanted to have fun in retirement. I thought I was going to be able to bring in seasonal vegetables and specialty ingredients from Japan, but the pandemic changed the plans."
There are several ways you can sample the flavors at Bistro El Kamino. There is a selection of grab-and-go items, like their housemade tofu, baked salmon or roasted chicken with rosemary in the food displays at the front of the store. Chef Kamino also provides lunch specials in the afternoon, but it's during dinner service when things get interesting.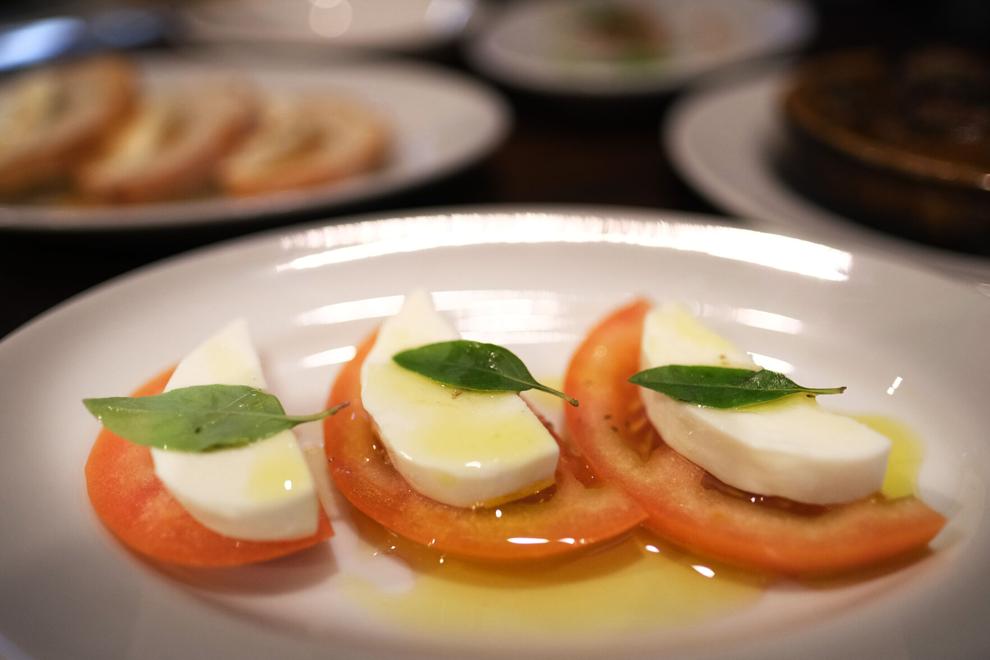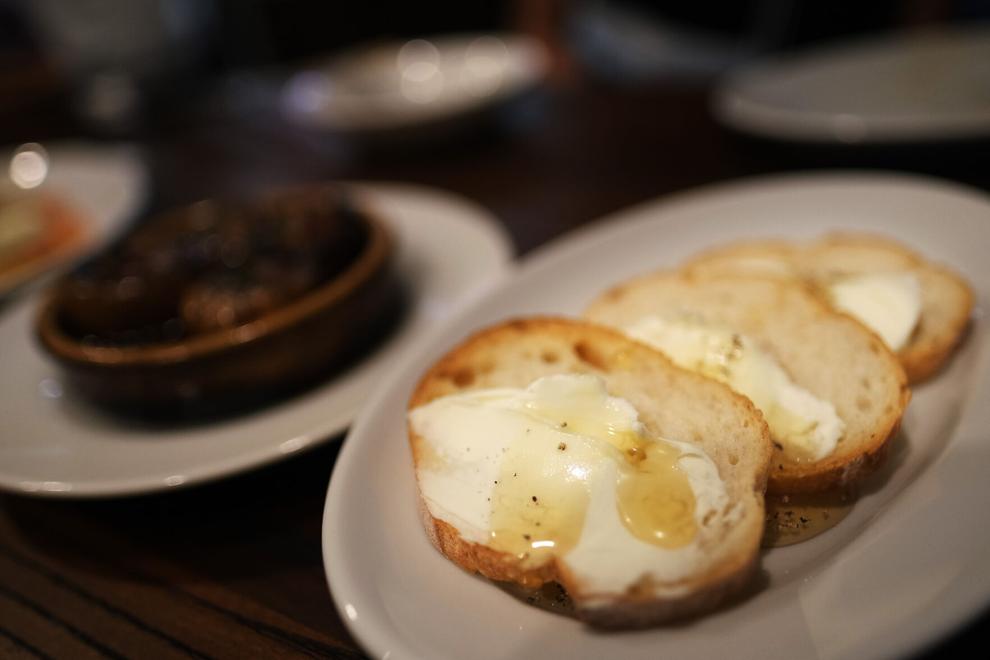 A tapas-inspired menu is offered during the evening hours, small dishes that are served hot or cold, and very often served with wine or spirits. The dishes may be comprised of just a few bites of a particular flavor or, simply combined ingredients. Chef Kamino provides an assortment of wines, if a diner is inclined for a pairing. The cuisine is meant to be enjoyed at a leisurely pace, savored with friends and family over a lively discussion about the artfully designed menu items or topics of the day.
Mascarpone cheese is served on toast, drizzled with honey and carefully arranged on a small plate. The tomato caprese dish is balanced nicely with olive oil, and faithfully represents the colors of the Italian flag. Olive oil is applied liberally to many of the items.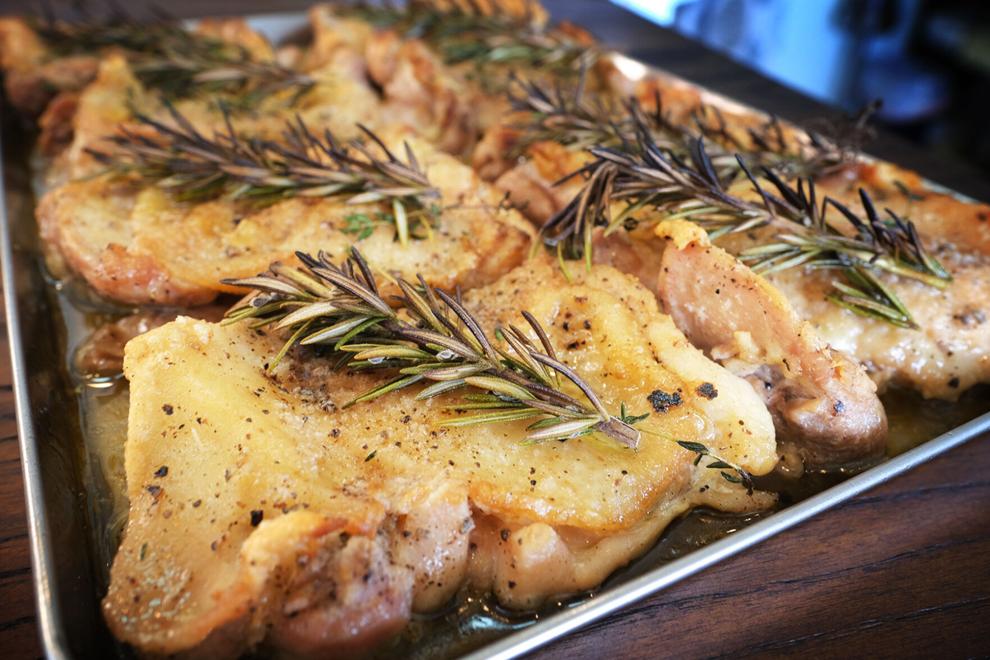 Chef Kamino will be introducing jamón in the very near future, if it hasn't been already placed on the menu at the time of this writing. Jamón is one of the crown jewels of the culinary world, a cured leg of pork meticulously produced in Spain or Portugal. Jamón is made from a particular breed of pig, with a very particular diet, the best being a free range diet of acorns. Because of the effort and time involved in the process, jamón has become a rarity as worldwide demand has increased. Often times its availability is compared to that of Japan's prized Kobe beef. 
'Happy to receive local customers'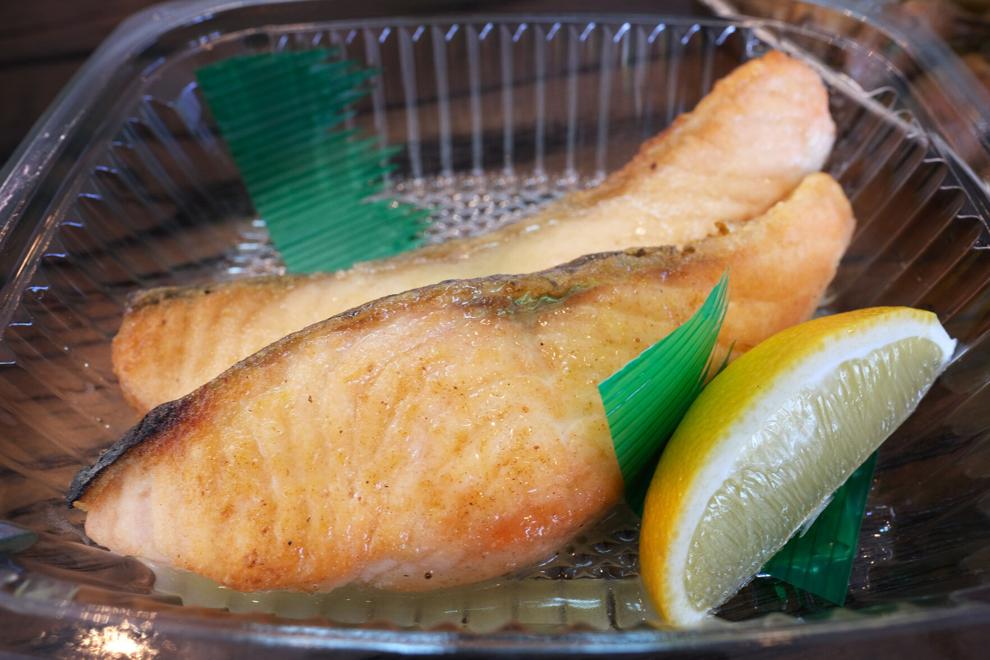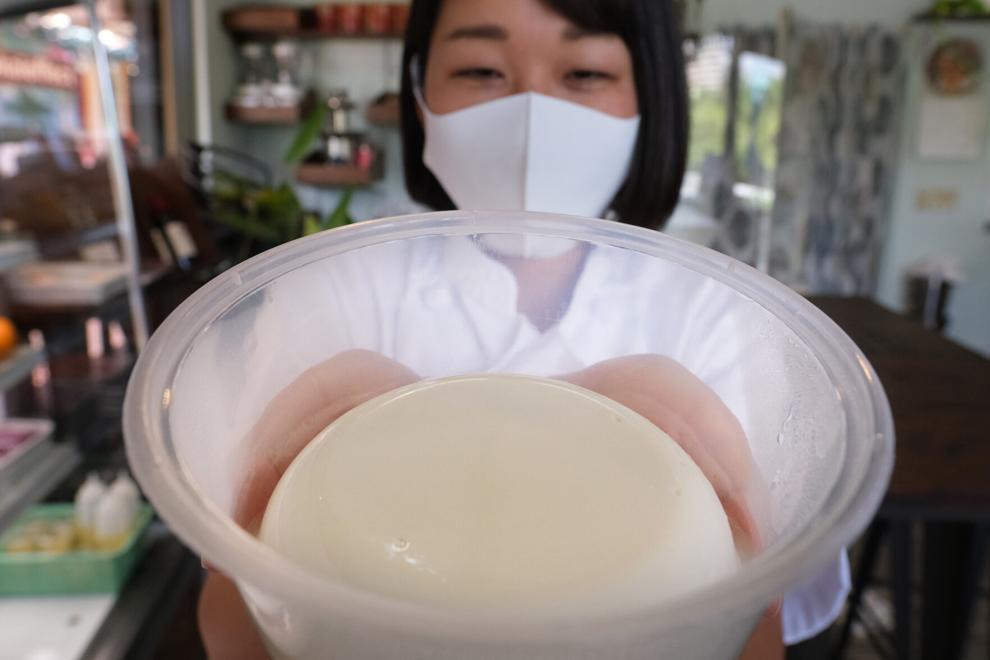 Chef Kamino welcomes island residents to sample his cooking, saying, "I'm so happy to receive local customers. I am able to connect with local people, and because I have local customers, I feel like local people have accepted my cooking. Our dishes are small, but I think people will be surprised by the flavors."
The chef added: "I want to cook more healthy dishes, so people can eat in a healthier way. Guam style is big dishes. Our style is smaller dishes, with the focus on the flavors that I experienced in Europe.