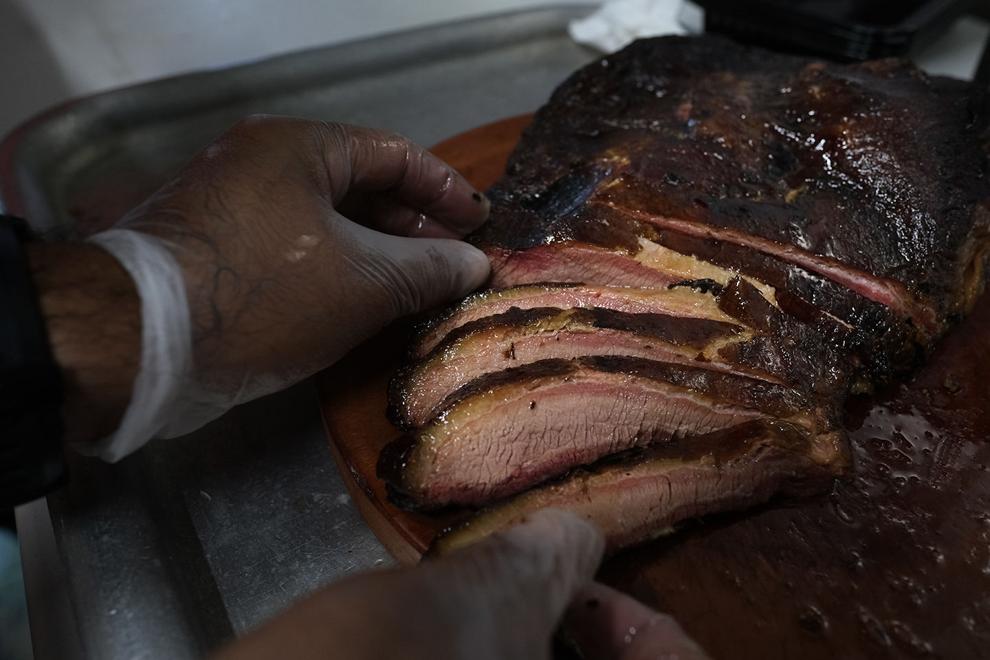 Teppan Hut food truck owner Ethan Cruz followed his heart in 2016 and left behind his nine-to-five job when he realized the corporate world wasn't for him.
"So I tried to do my own thing," he says.
He found the excitement he was looking for behind the grill.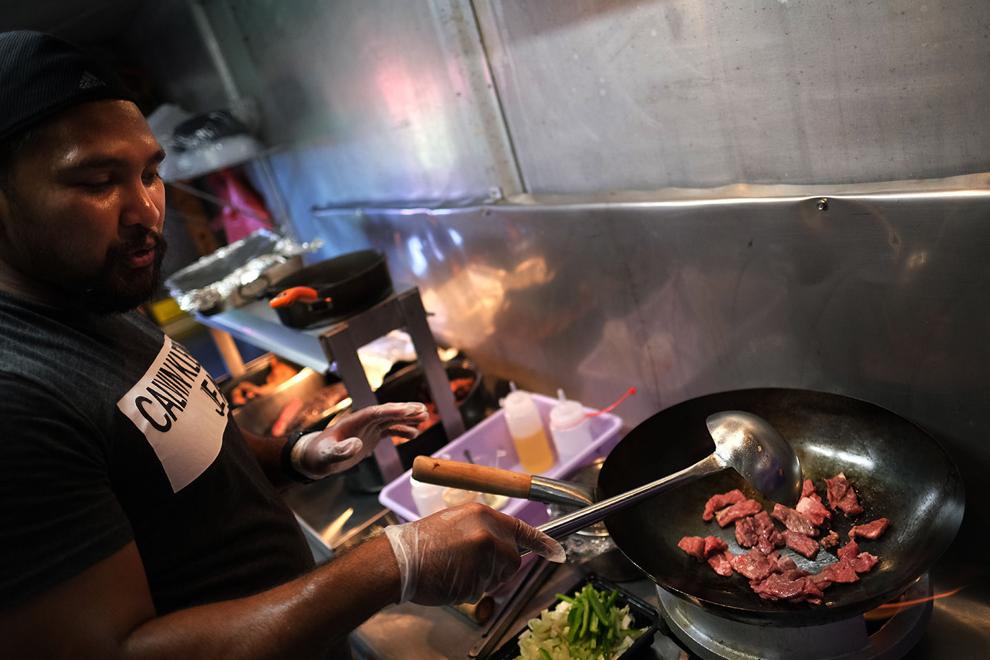 "We started off with Mongolian stir-fry and since then we have expanded the menu to include smoked beef and chicken – just cater to the different type of palates that are out there," he says. "We want to be able to cater to everyone."
It's clear Cruz has found his calling as he keeps up with the fast pace of food truck service.
"I ended up having a knack for it."
Searing, slicing, dicing, scooping and plating healthy portions of meats and stir-fry beside Cruz is Justin Tanguileg, a full-time employee. He is also Cruz's friend and rugby teammate.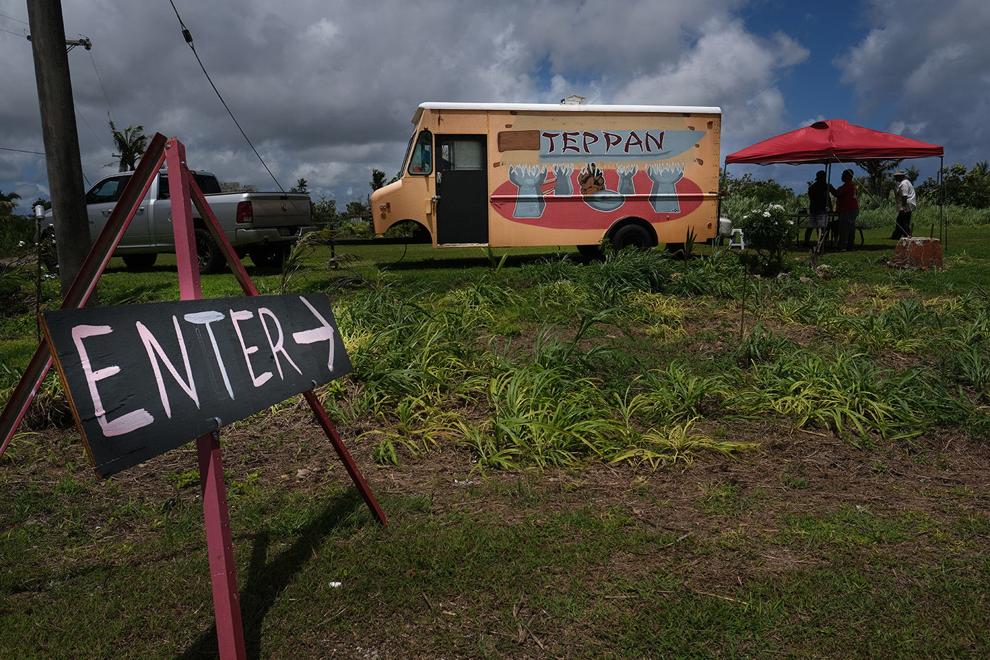 "It keeps things interesting, keeps things lively," Tanguileg says of working with Cruz.
'Part of our family'
Tanguileg says he's developed a theory on how to build a bond with their customers.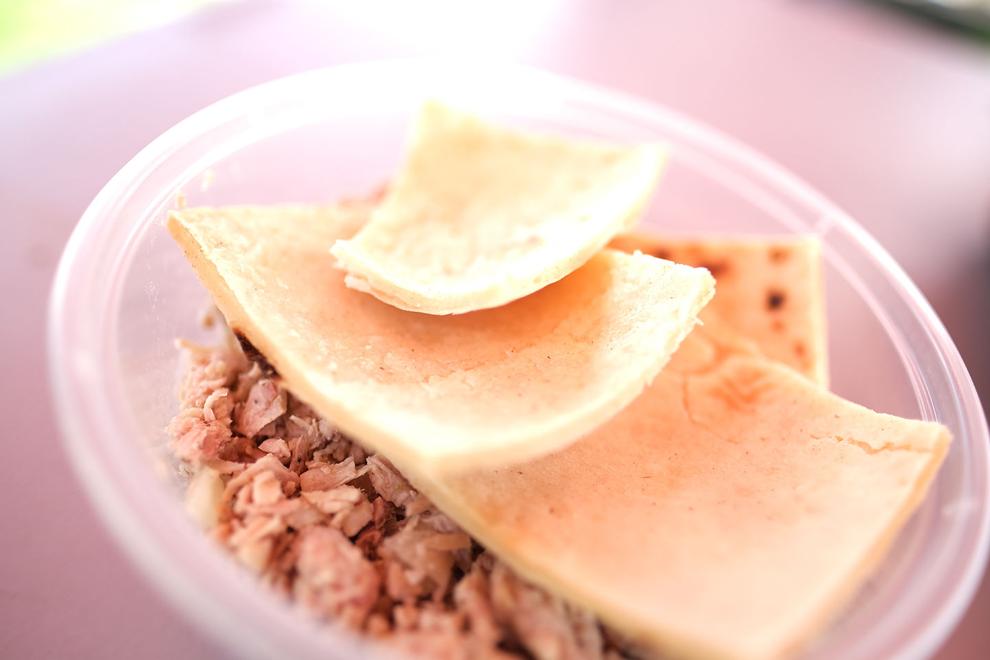 "I've learned that you have to treat the customers like family. We are not just going to plate the food and be like, 'Here.' We want to be like, 'Here is our food – enjoy it and love it.' We want you to be part of our family."
The smiles and upbeat energy Cruz and Tanguileg project might bring in the customers, but the quality of what they serve will surely have folks coming back for more.
Their smoked brisket is their "No. 1 fan favorite," says Cruz.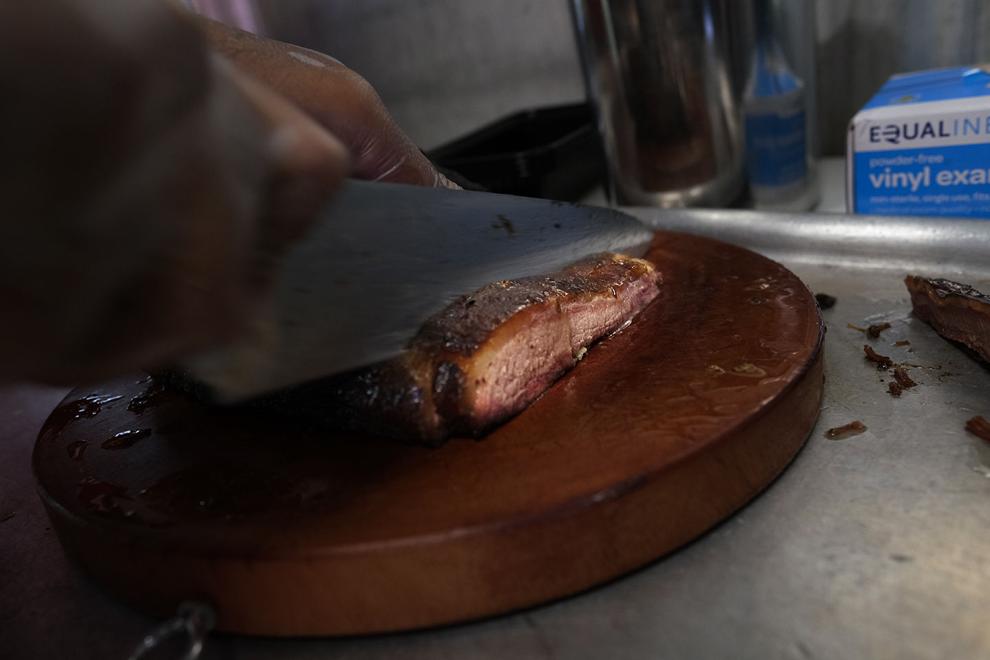 "It's pure, smoked, unadulterated beef flavor."
Smoked with tangantangan wood for a full 15 hours, the New Zealand beef is then rehydrated with a special marinade that includes beer, "to cut down the harsh smokiness and provide a subtle, sweet flavor to it," Cruz says.
"When we slice, it just melts on the cutting board," he says.
The most bang for your buck, says Cruz, comes with the rosemary chicken roasted in a hotno, or traditional CHamoru brick oven.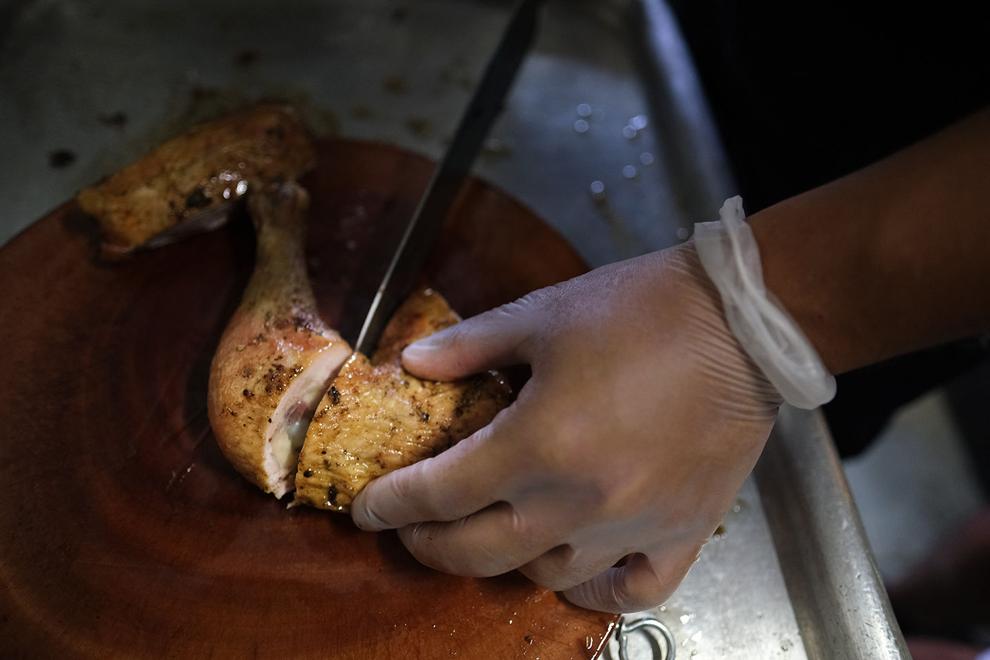 "It has that roasted barbecue taste, but at the same time a baked flavor and texture similar to fried chicken because it has that crunch," Cruz says.
Like the brisket, chicken and salmon plates, the tempura shrimp and smoked ribs also come with two scoops of rice and a Japanese Sesame Salad.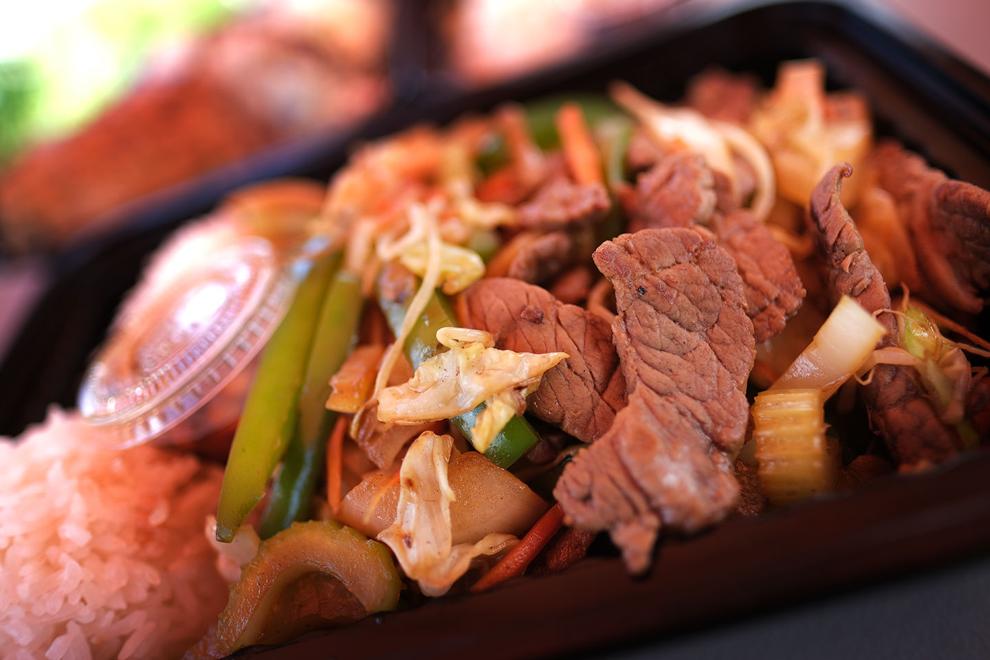 Teppan Hut, as the name implies, also serves stir-fry with fresh vegetables and your choice of beef, pork, chicken or shrimp.
"I was one of the little kids that would be in the kitchen cutting onions, unwrapping the chicken, marinating the meats," says Cruz, who started cooking at local fiestas.
Down the road
The decision to follow his passion is "working out well so far," he says. But his dreams for Teppan Hut surpass the current food truck.
"We eventually want to open a brick-and-mortar location. We want to make a name for ourselves. To provide really good food on a decent budget."
He adds, "We look up to the other businesses like Meskla and Proa, and we want to be able to be like, 'We made it,' also."
Tanguileg paused as he plates a scoop of pulled pork and muses on how their success really comes back to the customer.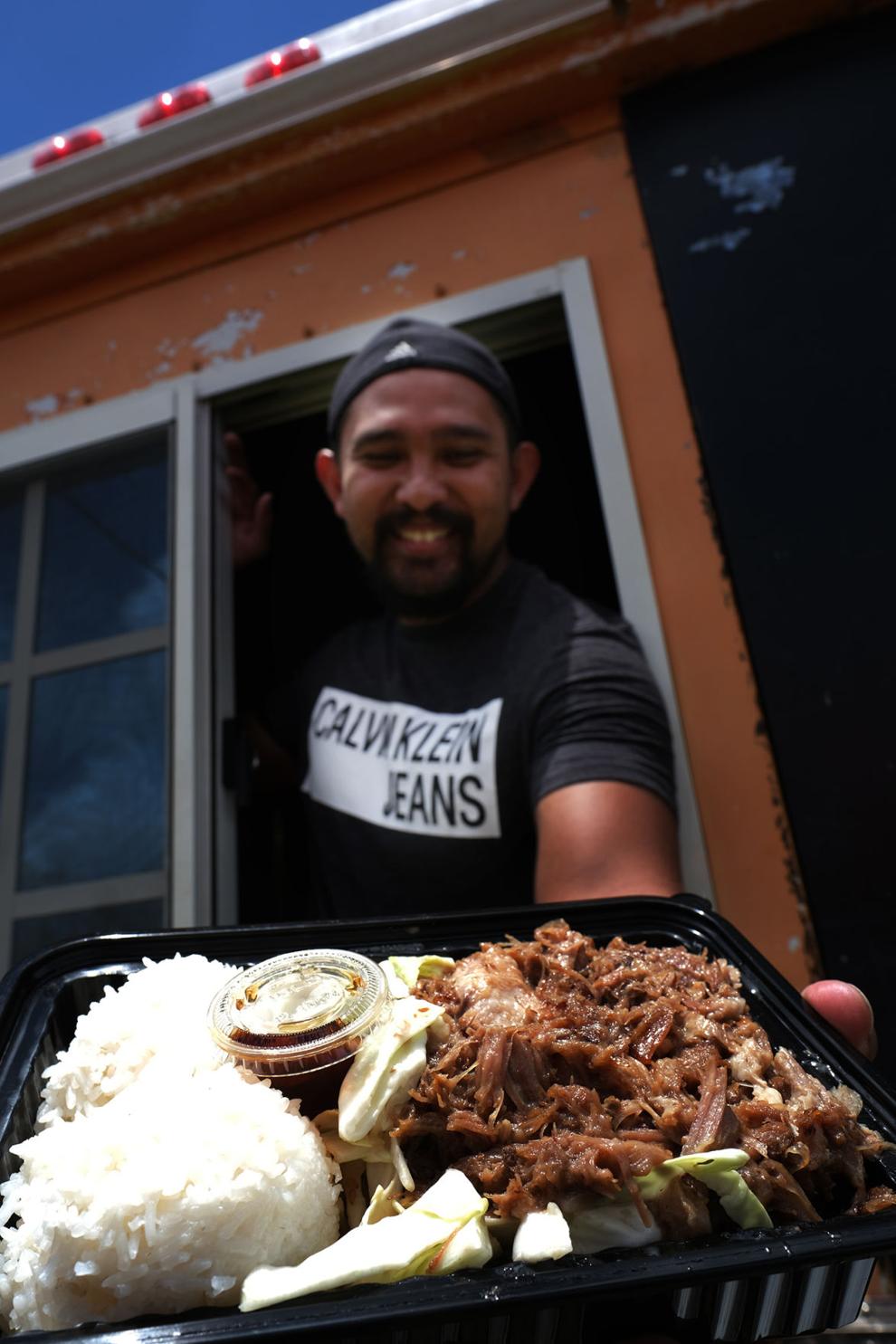 "If you don't have a relationship between your customers, there's no way you will go up – you just stay stagnant," he says.
Head up to NCS in Dededo, next to the access for Ritidian Point, pull over and savor a bite of brisket and it's clear Teppan Hut only has only one way to go.