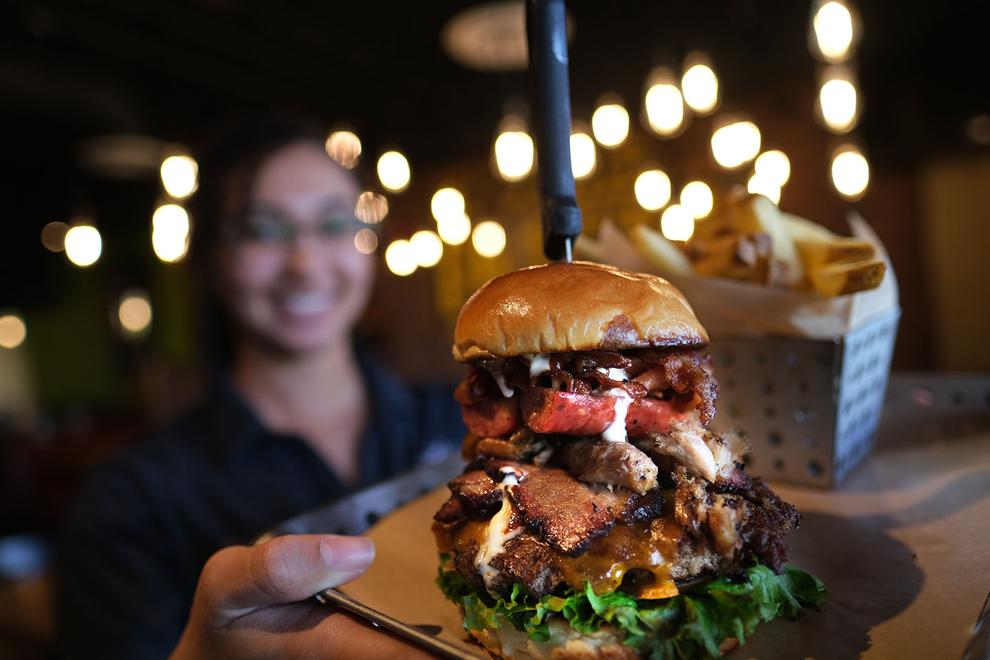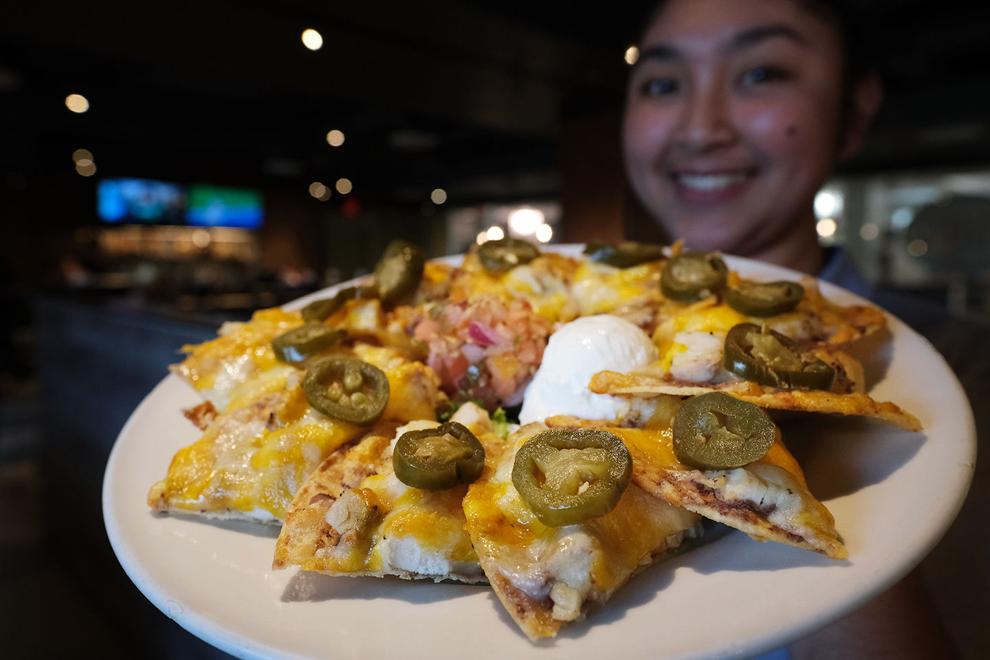 The world's newest Chili's Grill & Bar has landed right here on Guam, taking up residence at Tumon Sands Plaza and debuting a new, modern look just in time to celebrate the restaurant's 10th anniversary of serving Guam.
The new Chili's location is just a few miles from its former spot at Guam Premier Outlets, but now finds itself in Guam's most walkable neighborhood - hence the escalator that takes you straight from the sidewalk to Chili's front door (also accessible from inside TSP).
Known for its laidback, Tex-Mex cuisine, the new location will continue to serve up the same sizzling fajitas and punchy margaritas as before, though General Manager Frank Lujan shared that new menu items are on the horizon with an updated menu rolling out at the beginning of next year.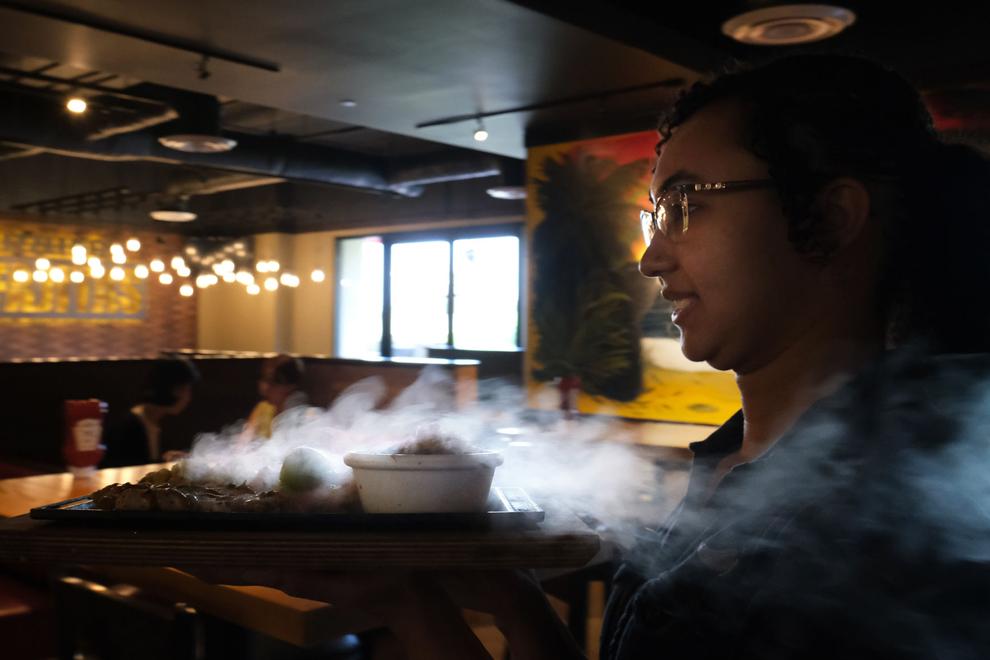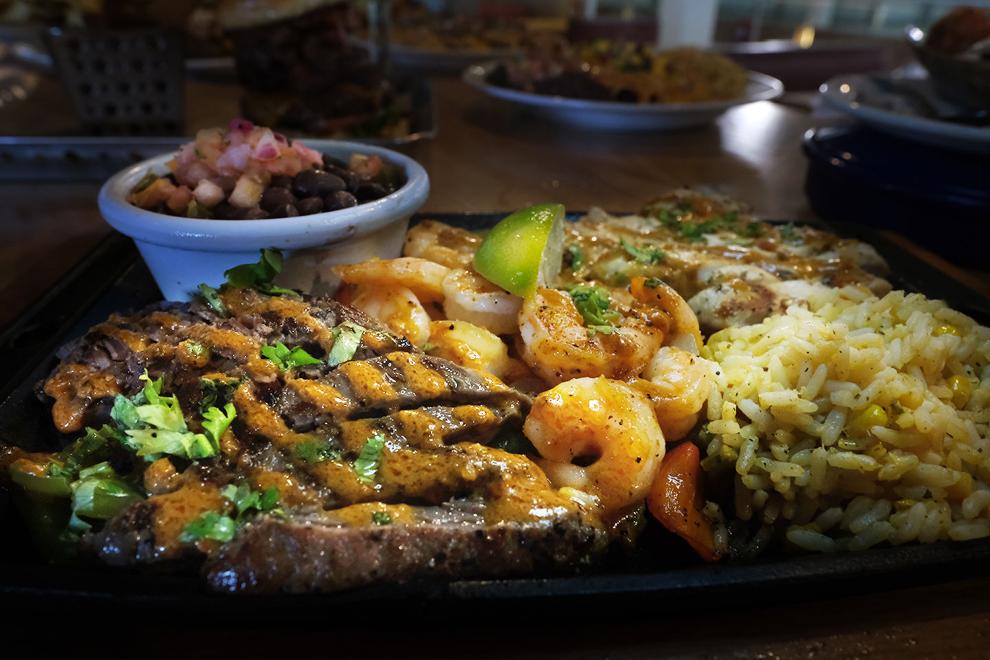 For now, guests will notice the biggest changes are in the restaurant's atmosphere and service. With about 20 fewer seats and a significantly smaller footprint, Chili's still has the same welcoming and vibrant atmosphere as before, but now with a brighter, cozier feel.
"Now it's about wide open space, natural light," Lujan said. "Bring as much of the elements from the outside in."
The new restaurant boasts four dining spaces that flow from one to the next: a lounge area, featuring a bar, televisions and communal seating; the main dining room; a party room that seats 20; and outdoor seating with views of flame trees and Pale San Vitores Road below.
"I think this Chili's is probably a little bit more geared towards making everyone happy; being able to have a personalized celebration," Lujan said. "... We also have an outdoor space that's a little bit more quiet than the inside. But I think we can cater to everyone."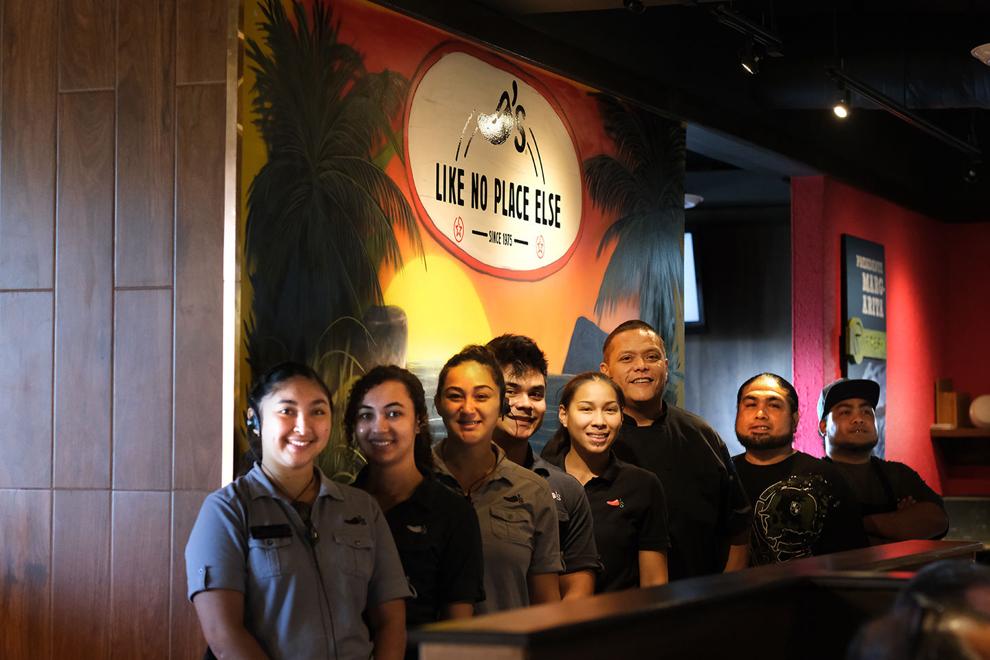 Plenty of changes are happening behind the scenes as well. Lujan noted that their new kitchen is outfitted with some of the latest culinary technology. And in the front of the house, Lujan will bring his own unique expertise to the guest experience.
Following two decades in the hotel food and beverage scene, mostly spent at Grand Wailea Maui in Hawaii, Lujan said he's bringing that same dedication to hospitality to Chili's.
"I think ... everything in my background at hotels ... that was something we worked on quite a bit and I think it's really paying off now with our regulars," he said.
His staff are "focusing on the guest and really engaging with them and creating that heart connection with them, as opposed to just dropping food and walking away," Lujan said. "We really, really want to get in there and make friends, not just having people coming to eat and paying."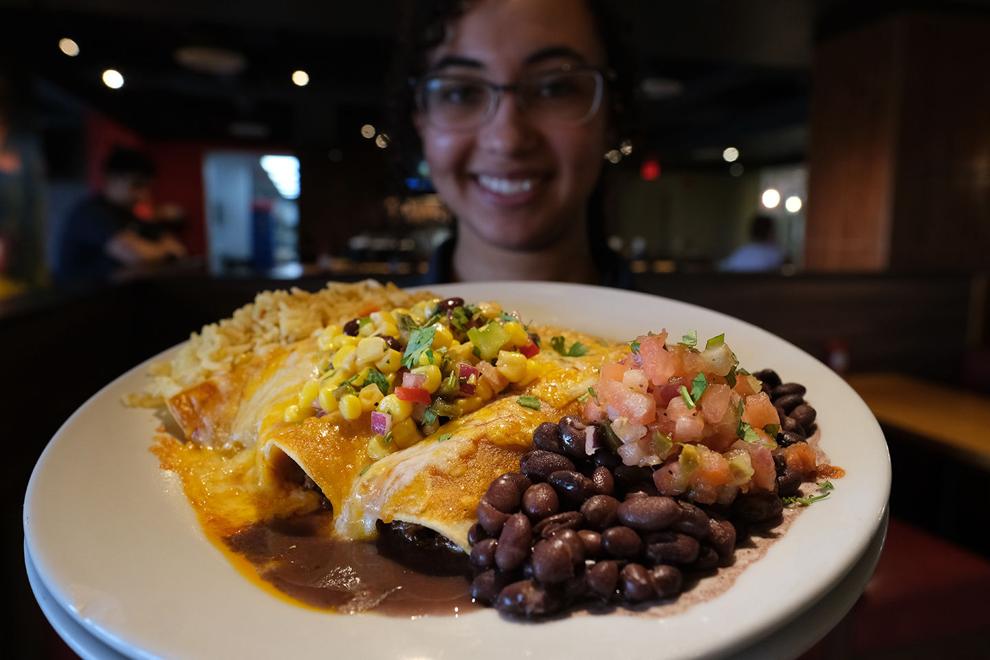 Tex-Mex flavors 
Of course, the main reason to go to Chili's remains the food: decidedly Tex-Mex, Chili's will continue to offer enchiladas, ribs and other Southwest classics.
Two of the restaurant's most popular dishes are Chili's famed baby back ribs, topped with your choice of honey-chipotle sauce, Chili's classic barbecue sauce, Carolina Mustard barbecue sauce or dry rub; along with the Boss Burger, a dish of gargantuan proportions that somehow wrangles not just a 1/2 lb. beef patty, but also shredded ribs, jalapeño sausage and bacon onto one bun.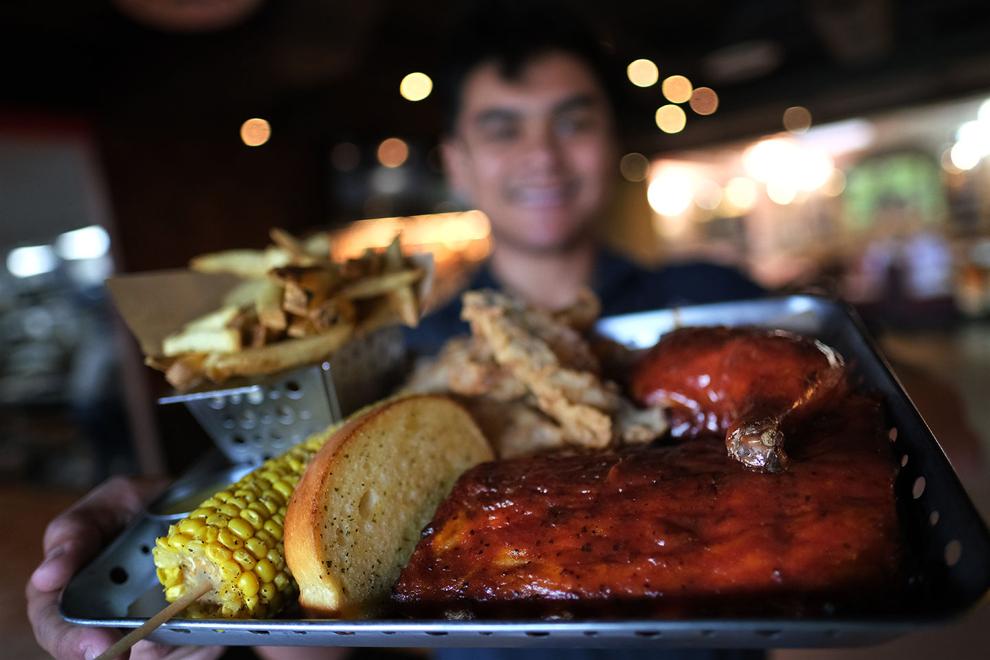 Manager's pick and a peek at 2020
Lujan also recommended a few underrated menu items - the ones that don't get as much love from customers, but should - which he seemed just as excited about as the crowd favorites.
"I think the Bacon Ranch Quesadilla is one of them. It's really good, I couldn't get over it," he said. His other pick? "The Margherita Flatbread. It's phenomenal."
While Lujan couldn't share any new menu items that will debut in early 2020, he did mention there's a new "underground" menu item, available in just a couple weeks.
Margarita of the month 
And of course, Chili's famous margaritas aren't going anywhere.
"In about two weeks we're gonna start a margarita of the month," Lujan said. "It's a $5 margarita, and it changes every month but the price is always the same."
According to the corporate Chili's Grill & Bar Facebook page, previous margaritas of the month at other Chili's locations have included strawberry-inspired takes on the classic Mexican cocktail and the most recent Crown Apple Crisp. It seems the margaritas follow the seasons - could a pumpkin spice marg be on the horizon? Time will tell.
That doesn't mean Chili's Guam's Thirstdays are going away - the weekly happy hour special, every Thursday from 6 p.m. to closing, will continue, offering appetizers for $3, $5 or $7, select beers for $4 and $2 classic frozen margaritas.
Chili's certainly prides itself on making a good marg, and Lujan said it's all about finding the right blend of flavors.
"What we do well is we balance," he said. "I think we balance four of the five human tastes really well. 'Cause when you sip it you're cutting right through the bitterness of the tequila and the lime and then just raising the sweetness and sourness all at the same time and I think that's (a) well thought out, well prepared margarita."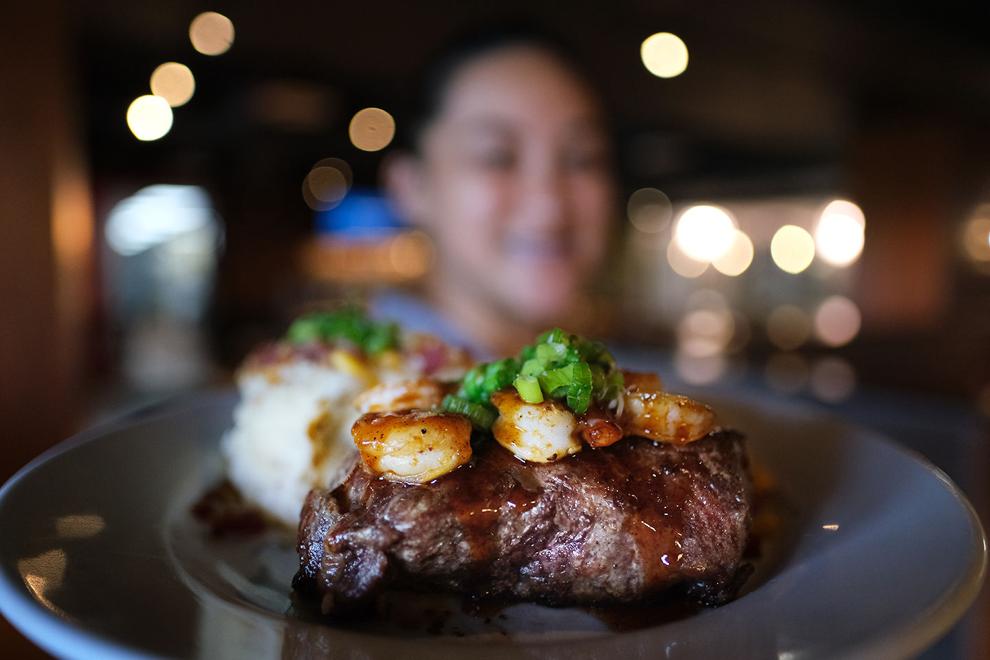 Even with its new tourist-friendly location, Lujan said the restaurant will keep its focus on their local guests.
"...Our focus still remains to really kind of focus on our local guests that reside on island," he said. "... We really want to embrace our local guests and as we get tourist visitors, we love having them in here, but that's icing on the cake for us."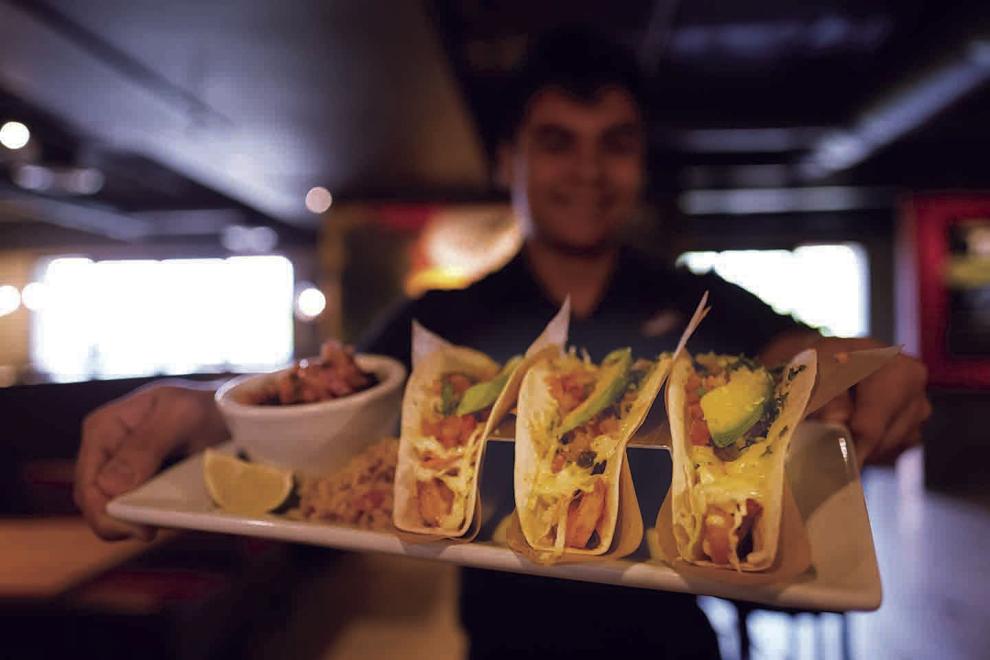 "I just would like everyone to come and experience the new Chili's, the new location," Lujan added. "It's just a whole different feel."